5 BOUTIQUE INTERIORS THAT MADE AN ENDURING IMPACT IN DEFINING LUXURY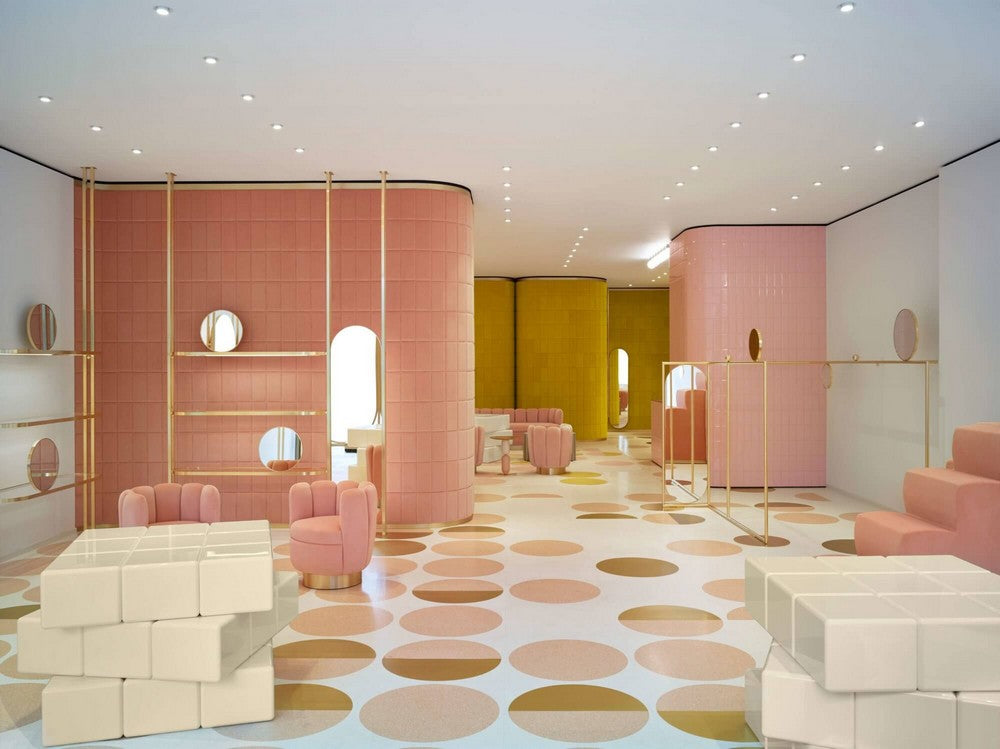 5 Boutique Interiors that Made an Enduring Impact in Defining Luxury ⇒ Luxury boutique stores are finely crafted spaces that are estimated to showcase the essence of a certain brand, therefore, there's no shortage of one-of-a-kind luxurious design features, from breath-taking architectural elements to the use of the finest materials and highly conceptual furnishings, lighting and accessories, not to mention the brand's own exquisite products.
In today's article, PullCast Blog explores five outstanding boutique interiors designed by leading entities in the industry of design that have come to make an enduring impact in redefining the meaning of luxury in retail design.
55 Croisette in Paris by Humbert & Poyet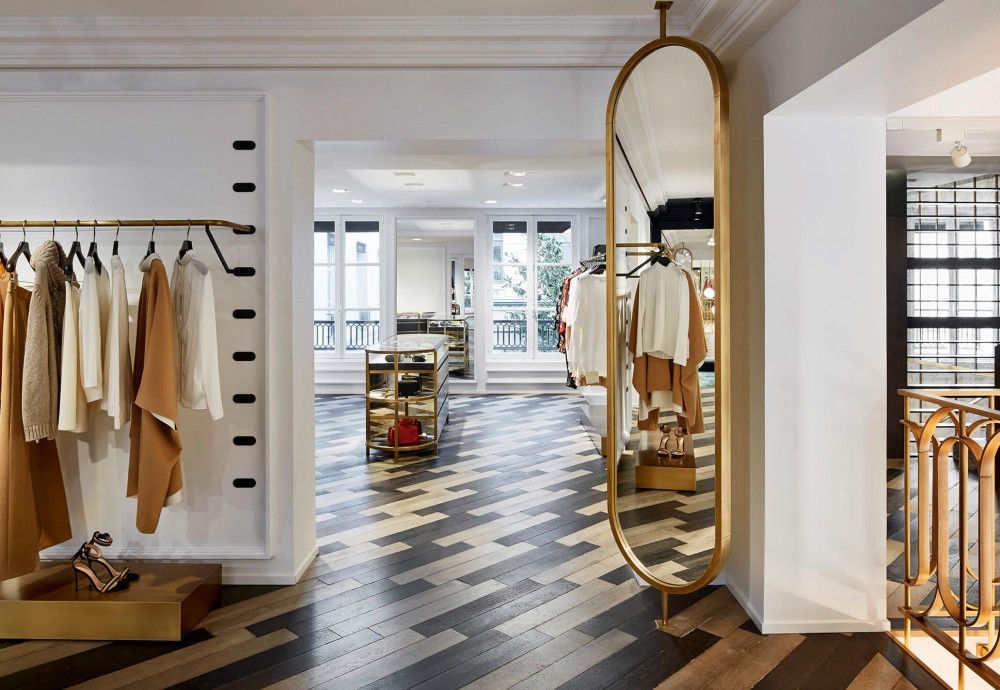 The brand appointed Humbert & Poyet to design the interiors of the art and fashion fused luxury boutique store. The interiors present the use of raw materials and statement decorative elements.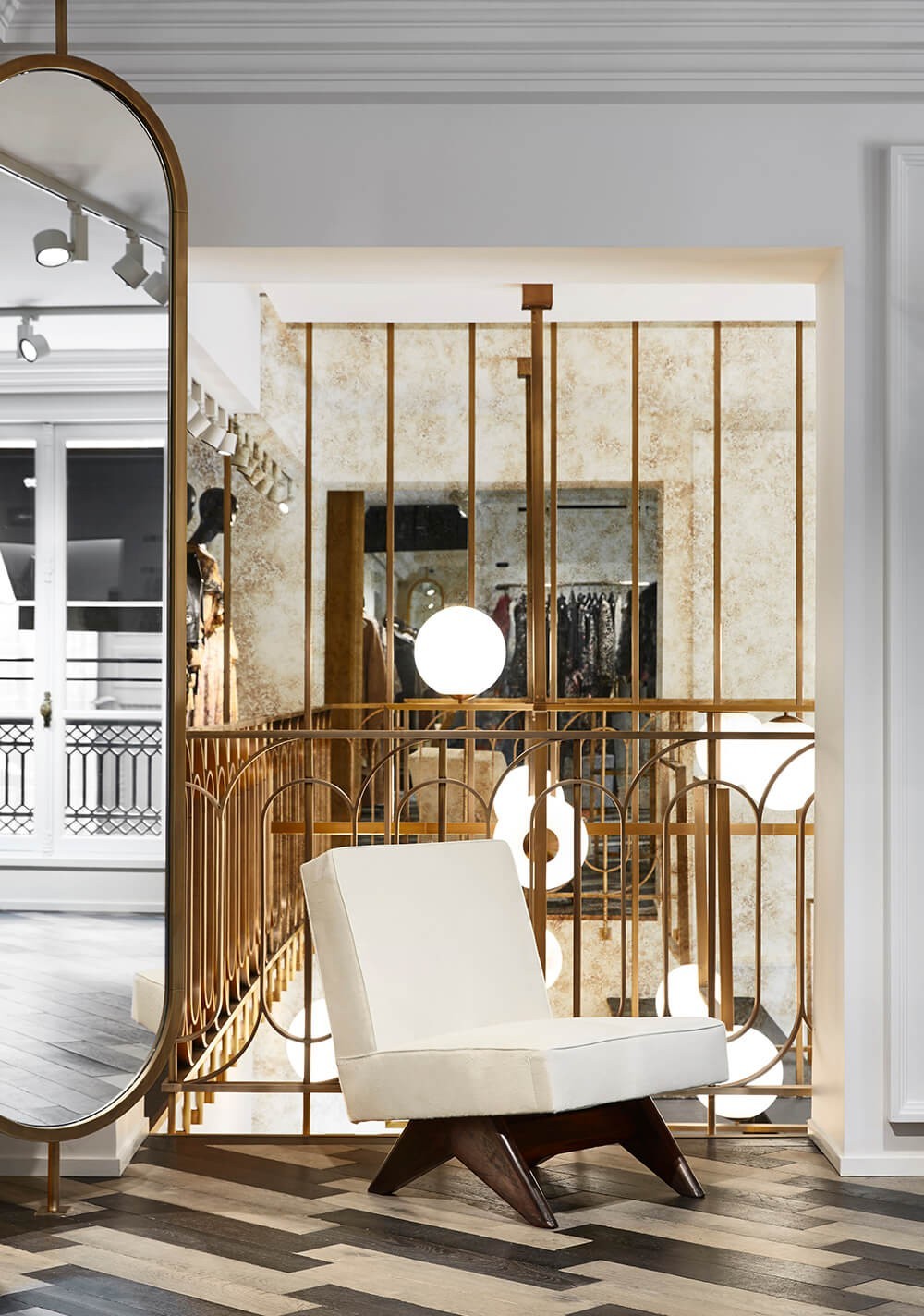 A solid oak floor brings the graphic pattern to the upper-level womenswear space, while golden railings add a touch of Art Deco opulence. Down the terrazzo staircase, the menswear area continues the mix of metallic grey tones in a more modernist setting.
Aquazzura in Florence by Casa do Passadiço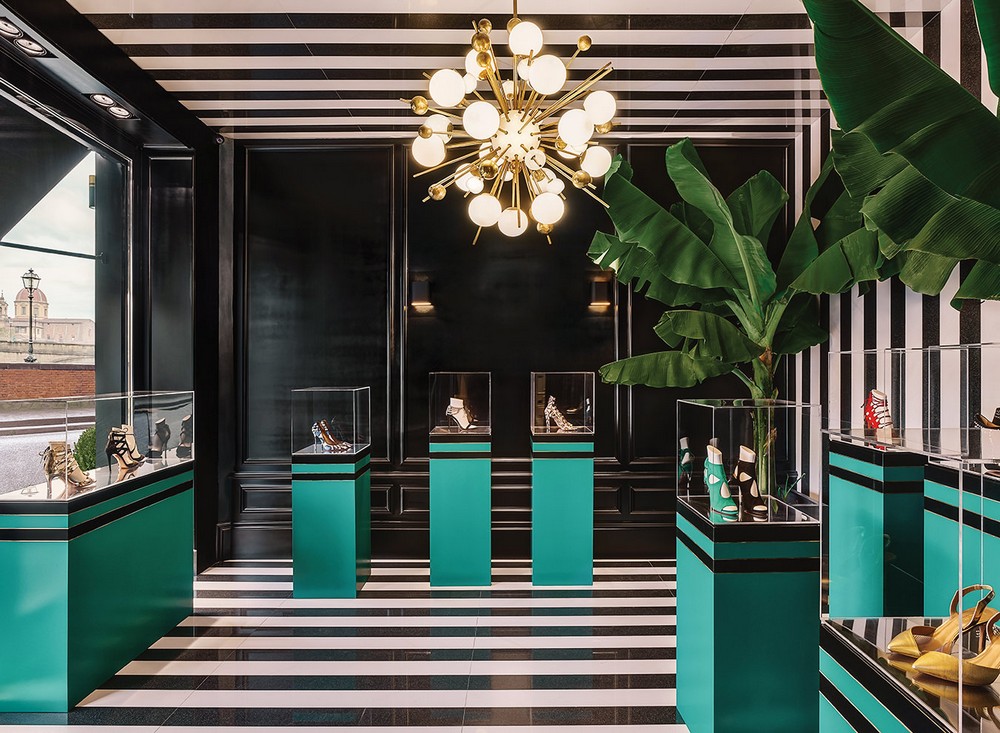 The Portuguese design studio, Casa do Passadiço was commissioned to design the boutique interiors of the Aquazzura's flagship store in Florence, set in the Palazzo Corsini near the Ponte Vecchio. Traditional frescoes and wall paneling are complemented by the studio's contemporary elegant design choices. Curving green velvet sofas, sleek shelving units, and statement wallpaper are proof that the new and the old do belong together.
Louis Leeman in New York by David Collins Studio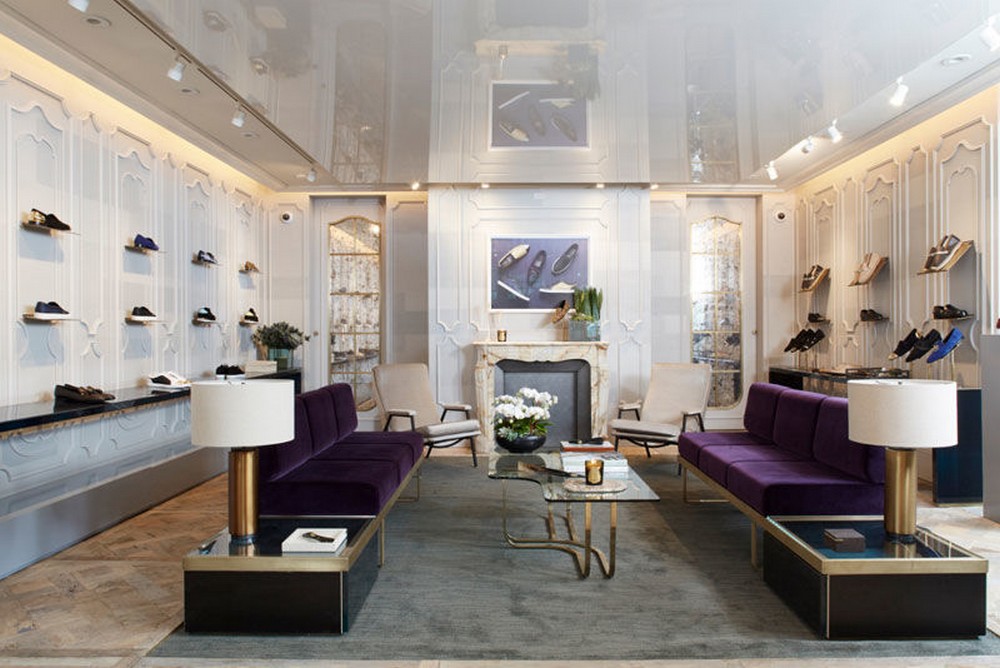 Louis Leeman's store in Madison Avenue benefits from the interior design expertise of one of the most decorated design references in the world, David Collins Studio. The store has a welcoming ambiance courtesy of the use of plush velvet seating in rich amethyst and emerald tones whereas luxurious sculptural designs and a golden Christophe Delcourt coffee table bring an extraordinary artistic appeal. Furthermore, carefully arranged shelves to place the brand's products act as a striking wall installation.
Moncler in Paris by Gilles & Boissier
The Parisian design studio, Gilles & Boissier were responsible for the boutique interiors that showcase the best of the luxury ski and après-ski label, Moncler. Dark wood walls and floors create a sophisticated backdrop for the brand's practical yet fashion-focussed clothing and accessories. Marble elements and furry throws and furniture amp up the luxury factor, while styled mannequins punctuate the space, showcasing how to wear the brand's pieces from top to toe.
REDValentino in London by India Mahdavi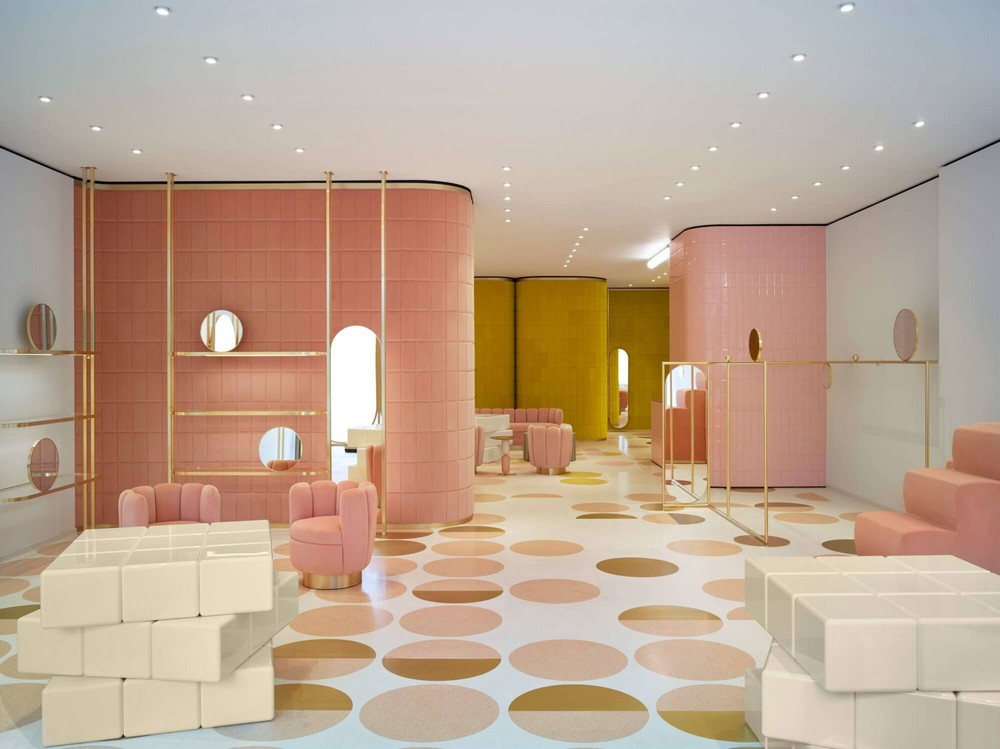 Known for her bold use of colors and textures, India Mahdavi certainly granted a whimsical yet luxurious touch to the interiors of REDValentino's Sloane Street store. Throughout this space, hues of soft pink pair perfectly with shades of mustard yellow and white.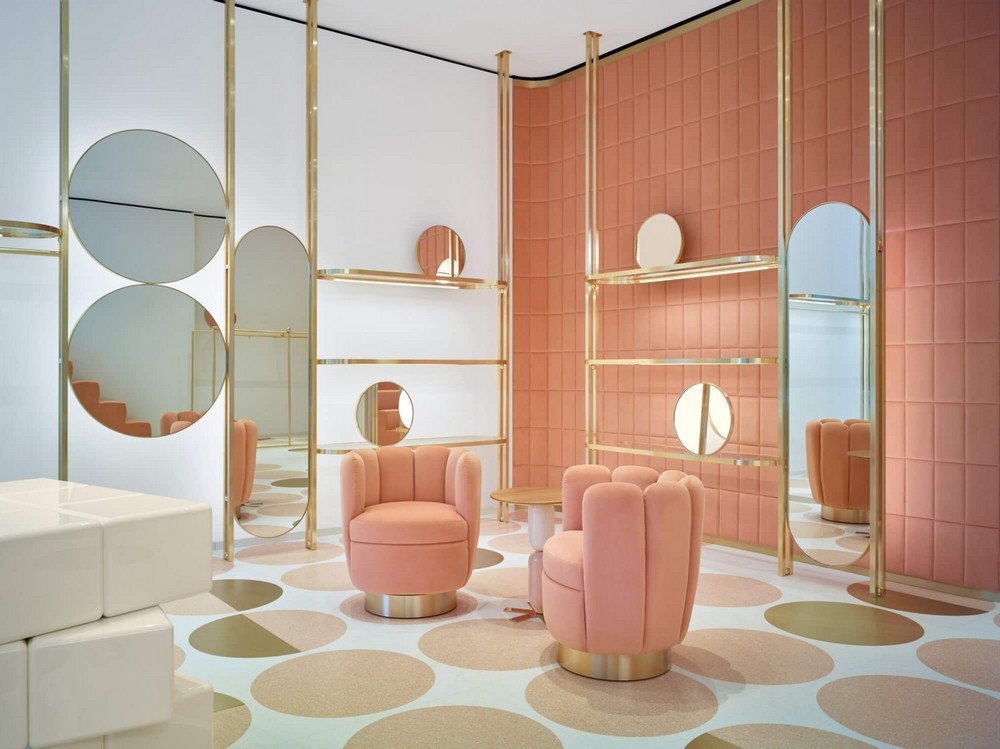 Besides the color scheme, other outstanding design features include shining brass framework, velvet panels, geometric mirrors, and one of Mahdavi's most iconic designs, the Charlotte chair. boutique interiors, boutique interiors, boutique interiors

If you want to discover more about the exclusive and luxurious world of PullCast and our elegant collections of decorative and architectural hardware, then feel free to follow us on social media: Facebook, Pinterest, Twitter, Instagram, Linkedin, and Youtube!