Admire The Exclusive Miami Property With PullCast Door Hardware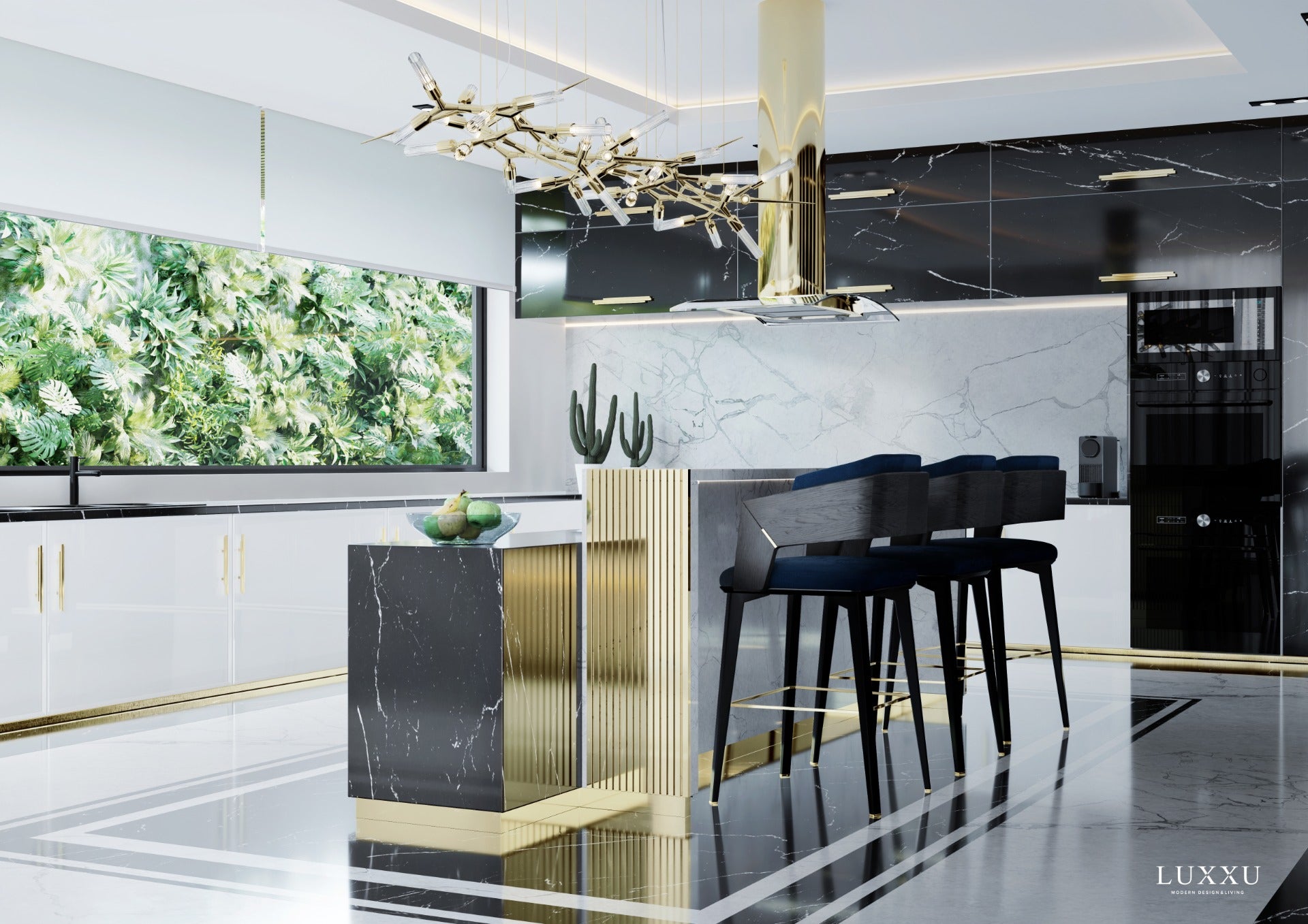 Admire the exclusive miami property with pullcast hardware
For this exclusive Miami Property Luxxu didn't skimp on the luxury of the decor and as such, details such as the hardware were no exception!
For this project, Luxxu's choice was made by the Skyline and Waltz family, who are spread out and present throughout the house, giving an extremely elegance to the ambiance!
Dining Room
The generous dining room was designed to highlight the comfortable luxury and palpable sophistication. This space is comprised of a plethora of cutting-edge and tailored designs that certainly stand the test of time! To adorn the doors of this stunning room you can find the iconic Skyline door pulls by PullCast.
Get The Look:

Kitchen
For the modern kitchen, marble was the material chosen to profusely decorate this space in tones of black and white, including walls, flooring, cabinetry, and kitchen island. To create a contrast with these colors and materials, subtle details such as the Skyline door handles and pulls by PullCast offer a more detailed nature to this interior.
Express your style through your home decor. Add unique hardware pieces in your living room, like the Skyline hardware, and show to yourself and to your guests your exquisite taste for decoration.
See Also: Marvel At This Exclusive Miami Property By Luxxu