BATHROOM DESIGN IS A HALFWAY TO A LUXURY HOUSE DESIGN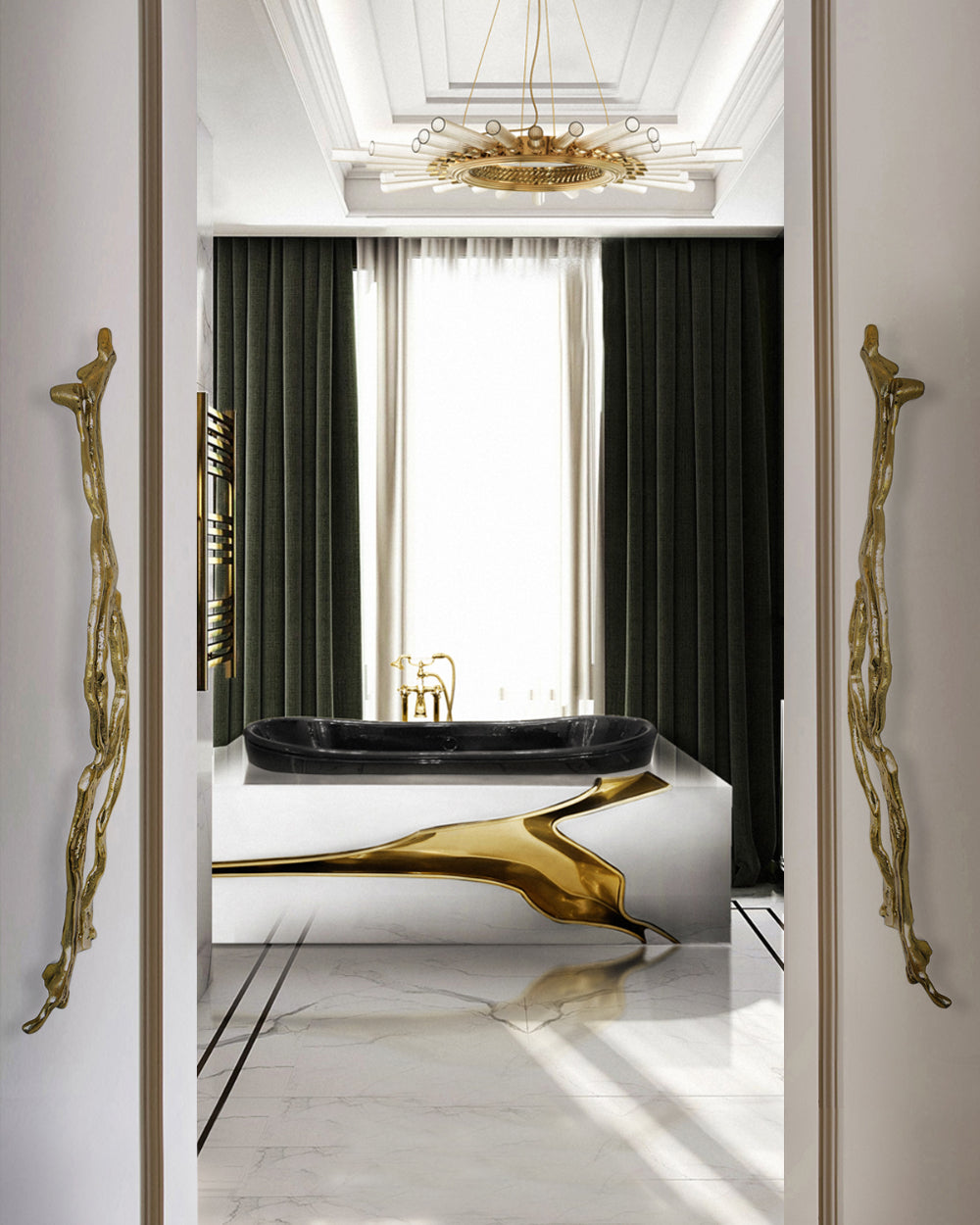 Bathroom Design is a Halfway to a Luxury House Design – A bathroom is undoubtedly the space in the house that doesn't get much attention – but not anymore. PullCast strives to give the greatest inspiration in a world full of fads and tendencies. Today, on PullCast Blog, we've enlisted some truly beautiful restrooms you must see here with us!

 Chic Decor
A chic furniture handle that will go well with your modern furniture. Using our Kesya Cabinet handle, you can create the ideal bathroom cabinets. We have a variety of drawer and cabinet handles from this collection that you can mix and match.
Sophisticated, Glamorous, and Perfectionist
This one can rightfully become the most sophisticated, glamorous, and perfectionist room in your apartment. Definitely, a statement bathtub that stands out in any bathroom project. If you want to enjoy every minute of your SPA procedures and add some luxury taste to them, think carefully about small details such as entrance door pulls in your interior design. Explore Flow Door Pulls by PullCast, which will grant you a heavenly entrance look for your bathroom!
Golden tones
The golden tones of the Kano door hardware contrast beautifully with the darker bathroom furnishings. Opting for a design that was created taking into inspiration a particular expression is also a great way to add a more fluid narrative to an interior.
Elegant Texture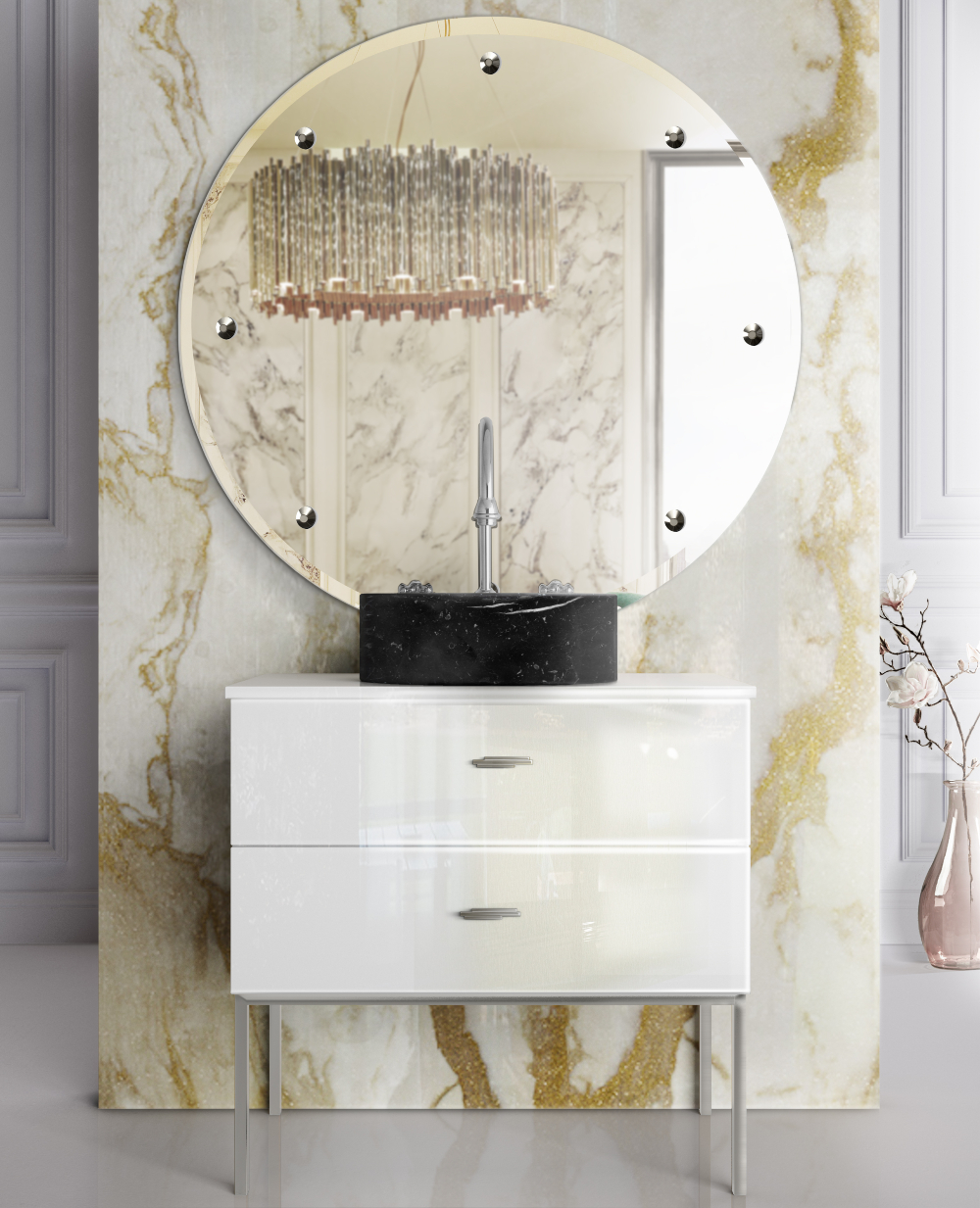 The last one of bathroom inspirations, we call this one a Carrera, Statuary, and Calacatta Gold are great options for white marble with grey veins that will provide a natural and elegant texture to the marble tiles. Using black marble is a bolder idea that would suit an all-black bathroom like a glove.
Discover the exclusive and luxury world of PullCast and dive into our amazing and elegant list of decorative and architectural hardware products. Did you like the article Bathroom Design is a Halfway to a Luxury House Design? They will help you elevate and transform your home decor or your interior design project into a unique experience! For more inspiration regarding decorative hardware, follow us on Facebook, Pinterest, Twitter, Instagram, Linkedin, and Youtube!