Contemplate some exquisite inspirations for every room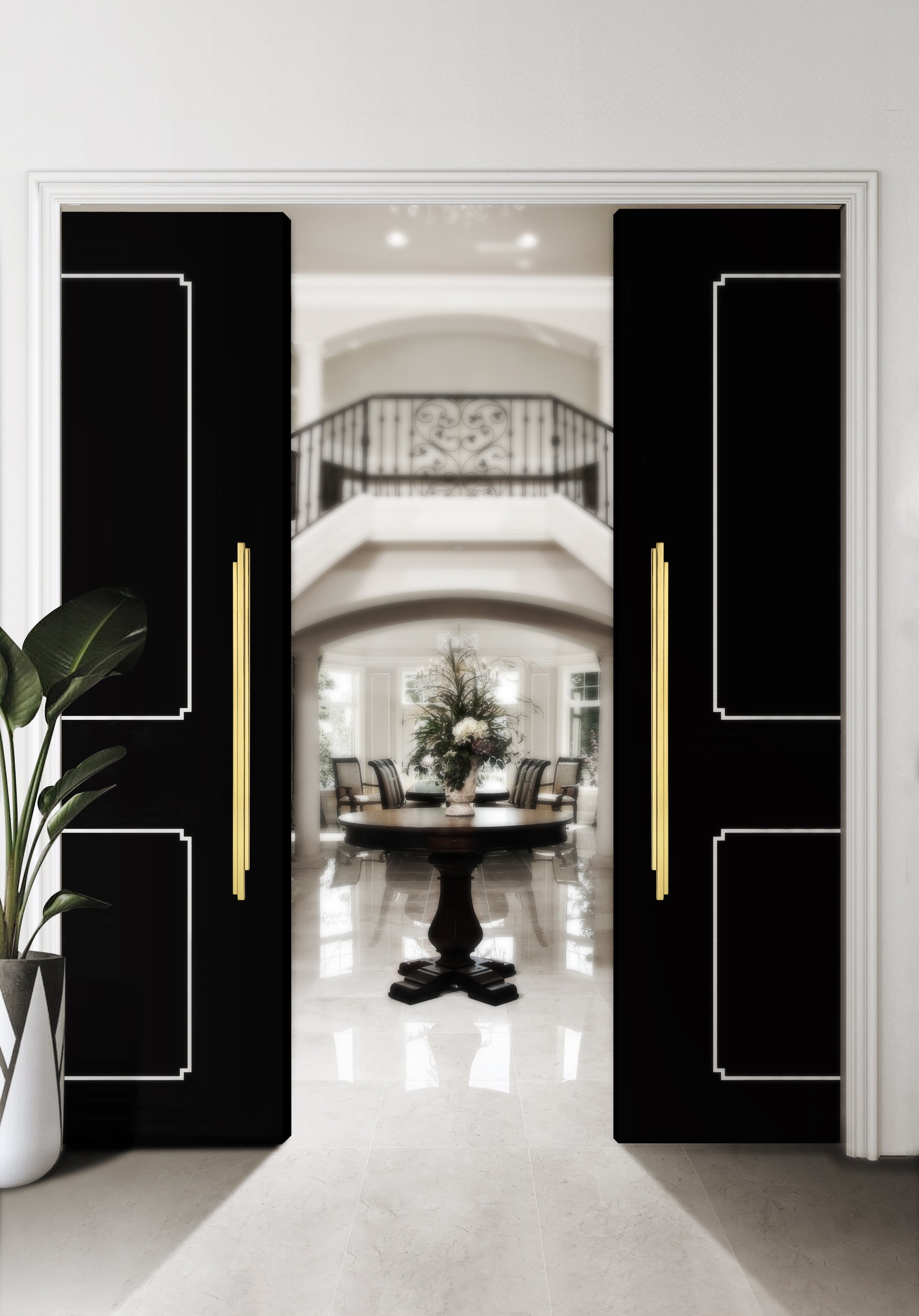 Contemplate Some Exquisite Inspirations For Every Room - The way one defines himself or herself via interior decoration requires inventiveness and a sharp eye. In today's article, PullCast Blog offers you another round of wonderful ambiances to thrill and inspire you.
---
⇒ See Also: Decorex 2021 - Discover The Best Of PullCast Hardware ⇐
---
Entryway
With its powerful personality, it is the ideal accent to door designs, enhancing any environment. The organic form of the Flow door pull denotes refinement and personality.
contemplate some exquisite inspirationsfor every room
You only get one shot to create a good first impression. As a result, it's critical that the entrance to your home welcomes guests, represents your unique style, and makes you feel pleased and comfortable the moment you step through the door!
Living Room
contemplate some exquisite inspirations for every room
Such an open area may be an excellent choice for modern house decorating. The sofa provides the ideal contrast and separation between the living area and the kitchen.
Get The Look
The industrial taste is delivered by the neutral tones and raw materials, which are well illuminated by the enormous windows, while some mid-century design items and rustic accents add a distinct touch.
Dark hues with gold accents are usually a nice choice. The combination of materials here adds a sophisticated touch to the ambiance.
Unique and exclusive pieces can transform any room. The Liberty Suspension by Luxxu is a great example of that.
contemplate some exquisite inspirations for every room
---
⇒ See Also: DOOR PULL LEAF  ⇐
---
With magnificent works like these, you can take your living room decorations to the next level and create a luxurious atmosphere.
The combination of gold accents and marble is ideal for a luxurious décor.
Reading Corner
Modify your furnishings using PullCast hardware to make genuine works of art. Nouveau is a fantastic choice for your designs since it is distinguished and luxurious.
A beautiful blue setting with golden accents. With the Quantum door pull, you may get this mid-century appearance.
PullCast Jewelry Hardware beautiful items will add a modern classic flair to your decor.
Kid´s Bedroom
Provide your youngsters with a princess room! Decorate the kids' room with one-of-a-kind items to make it feel like something out of a fairy tale.
Your children will see the world in a different light than adults with this beautiful bedroom, bringing fantasy and inventiveness into the ordinary.
Those that brave the pink bedroom sections are rewarded with rooms that are nothing short of breathtaking. Take a peek at this lovely lady to see why!
A child's bedroom is a blank canvas begging to be filled with creativity and personality via interior design. Every child desires a wonderful dream world in their bedroom where they can truly feel safe and play with all the liberty that their imagination permits.
With the Oriente Express Bed by Circu, you may embark on a journey that will steam your dreams and create a one-of-a-kind place in your house.
---
⇒ See Also: Perfect Inspirations For A Luxury Bedroom ⇐
---
If you enjoyed this article regarding Contemplate Some Exquisite Inspirations For Every Room then make sure to check out our socials to find news, inspirations, and more interior design ideas: Pinterest | Facebook | Instagram.