CREATING A DESIGN SIGNATURE: KEEP YOUR PROJECTS UNIQUE WITH PULLCAST HARDWARE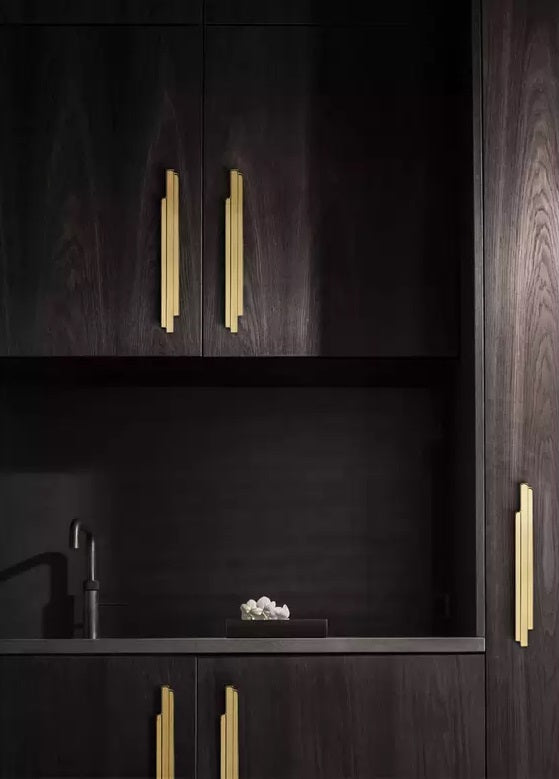 CREATING A DESIGN SIGNATURE: KEEP YOUR PROJECTS UNIQUE WITH PULLCAST HARDWARE – Creating a signature style is like composing a symphony: it's the harmonious fusion of elements that makes your work instantly recognizable. But as any artist knows, maintaining that unique identity can be a challenge, especially when the canvas is suited to evolve. That is where the PullCast Online Store steps in! The Online Store Fall Sale offers an array of ready-to-ship hardware designs that act as the notes to your design melody at 20% OFF, ensuring that each project sings a distinctive tune.
---
SEE ALSO: Valencia Luxury City Guide – Trendy Mediterranean Vibes
---
CREATING A DESIGN SIGNATURE
KEEP YOUR PROJECTS UNIQUE WITH PULLCAST HARDWARE
Picture this: you walk into a space, and before anyone tells you who designed it, you already know. That's the power of a well-defined design signature—it's an extension of your artistic soul. Yet, as you embark on different projects, the danger of monotony lurks, threatening to blur the lines between them. This is where PullCast's exquisite iconic pieces come into play, providing a palette of design possibilities that respect your signature while infusing fresh energy into your work.
With an impressive array of styles, from the contemporary and sleek to the intricate and ornate, the PullCast ready-to-ship hardware range complements your signature rather than competing with it. This diversity ensures that your projects are unique while maintaining the underlying harmony that is unmistakably yours.
FALL SALE SELECTION
Leaf Door Pull + Waltz Drawer Handle
---
SEE ALSO: A Walk In the Woods With Nature-Inspired Hardware
---
Elevate Elegance with Detail: Cabinet and Drawer Hardware
Cabinets and drawers are the unsung heroes of design. They're functional, yes, but they're also a canvas waiting to be adorned. PullCast's hardware designs turn these functional pieces (and functional spaces, like bathrooms and kitchens) into works of art. Whether it's the minimalist elegance of an unusual handle or the whimsical charm of an intricate knob, each piece is an opportunity to infuse your signature style into the details. They become the nuances that set your design apart, turning ordinary cabinets and drawers into extraordinary features.
FALL SALE SELECTION
Kesya Drawer Handle+ Skyline Cabinet Handle
Door Pulls: A Grand Entrance to Individuality
Doors shall be perceived as more than mere entrances. And what better way to make a grand entrance than with door pulls that reflect your design essence? PullCast's collections, now 20% OFF, offer door pulls that range from the subtly sophisticated to the boldly dramatic, ensuring that every entrance becomes a testament to your creativity. These door pulls create an instant impression, letting your signature shine right from the very entrance!
FALL SALE SELECTION
Baruka Door Pull + Quantum Door Pull
---
SEE ALSO: Turn Your House Into a Home With Hardware
---
PullCast's range of ready-to-ship hardware designs is at your disposal at the Online Store Fall Sale. It's a palette that lets you explore and evolve while staying true to your signature style. With every pull, knob, and handle, you weave your design story, maintaining an identity that resonates in every detail.
Embrace the creative potential of each project, knowing that your signature style will shine through premium-crafted hardware, remarkable finishes, and remarkable design. With PullCast's 20% OFF ready-to-ship items, you and your project's identity will remain the soul that will echo through time.
---
---
Creating a design signature is the most effective way to stand out in the interior design world. Jewelry hardware is a subtle way to achieve that goal, creating details that resonate with you in the atmospheres you create. Keep reading the PullCast Blog for more interior design tips. Subscribe to our newsletter and follow PullCast on Facebook, Pinterest, and Instagram for updates!