DOOR LEVERS WITH A ROMANTIC SYMBOLISM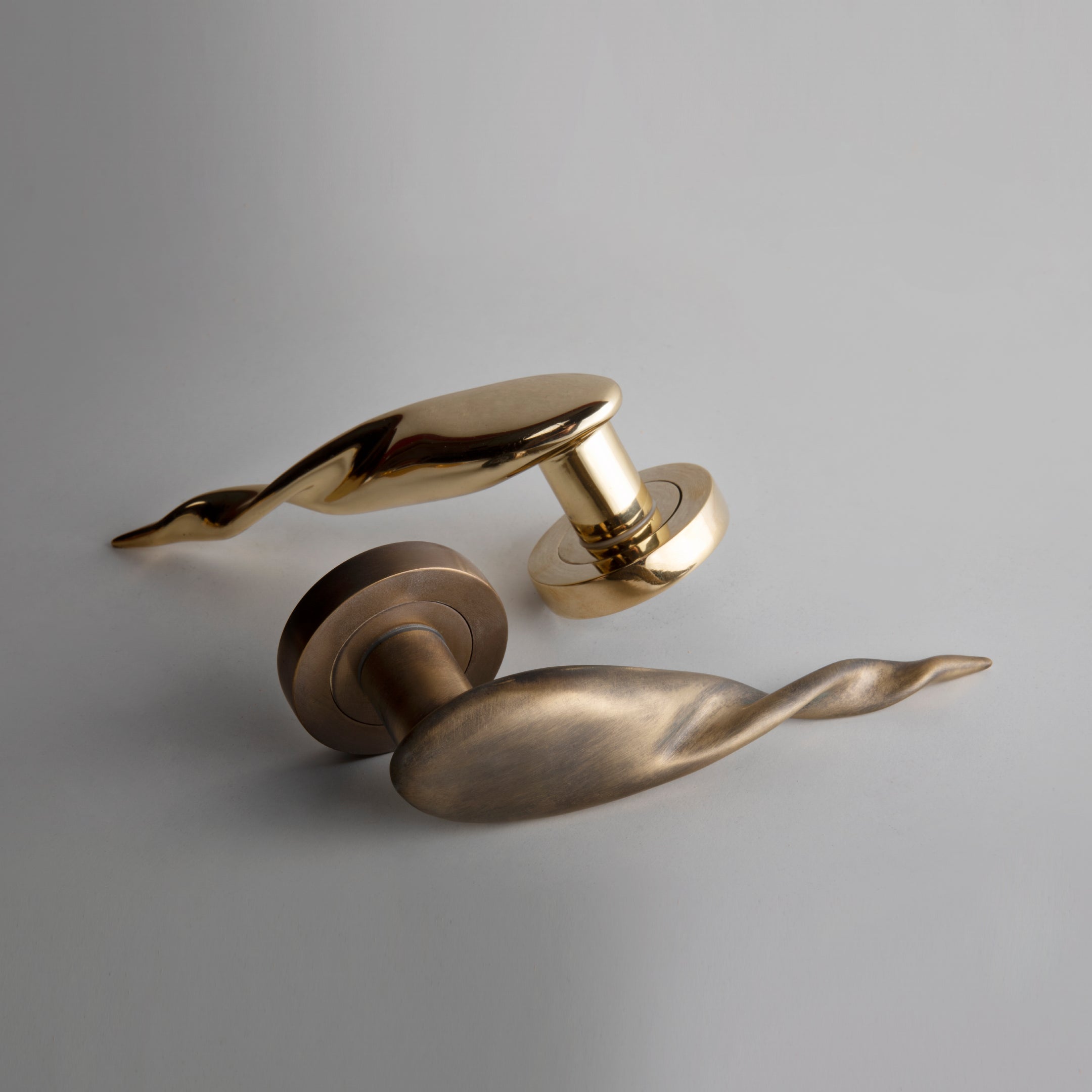 Door Levers with a Romantic Symbolism – Charming series of decorative hardware designed taking into consideration romantic symbolisms. PullCast goes for a more peculiar route and enters the tender spirit in style, showcasing a series of decorative hardware pieces that were designed, taking into consideration romantic symbolisms.
---
When it comes to door levers, one really has a plethora of options to fall in love with and elevate their entrance aesthetics, from numerous shapes, finishes, and textures to various styles, from classic to contemporary.
Discover our top three door levers that we have to show you!
---
CM3025
The Liberty door lever was inspired by the imponent shapes and curves of One Liberty Place. This skyscraper fulfills the skyline of Philadelphia and is one of the tallest buildings of the North American city. This door lever is made in polished brass and it's also available in aged and brushed brass, promising to bring a unique glamour and elegance to doors. This door lever belongs to the Cosmopolitan Collection.
OC2024
With one deep dive, you can feel an instant fascination with the mysterious beauty underwater. Inspired by the reef corals, there is gracefulness, levity, and roughness in Toile furniture door handle. Toile series gives space for the set-up in different aesthetics. A great sense of functionality and art in Door Hardware.
CM3043
Baruka is our cultural manifest, a perfect reflection of a thousand of years old legacy, an ode to Japan. Made of brass, Baruka represents culture, customs and values, becoming a modern and strong Door Lever to embellish your entryway decor.

Did you like our article Door Levers with a Romantic Symbolism? Let us know! They will help you elevate and transform your home decor or your interior design project into a unique experience! For more inspiration regarding decorative hardware, follow us on Facebook, Pinterest, Twitter, Instagram, Linkedin, and Youtube!