DOOR PULLS BY PULLCAST : GIVE A NEW LOOK TO YOUR HOME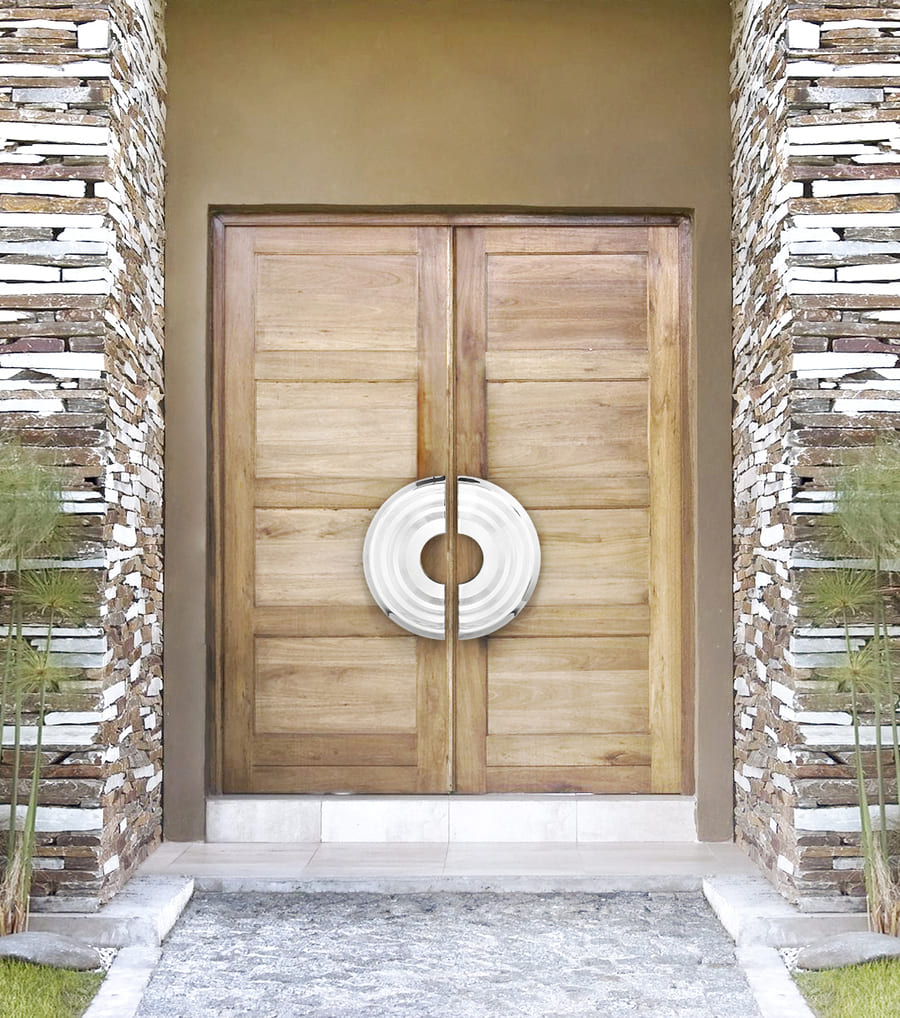 Door Pulls By PullCast : Give A New Look To Your Home – Details are really in every decor project, that what makes every space be unique and special! And, is a great way of giving magical details to a space with Door Pulls, and Pullcast is the perfect brand to find the best ones! Just check these new products!
New Door Pulls For A Luxurious Home
Monocles Door Pulls
Monocle is a series of Cabinet and Door Hardware, an authentic circular design by Delightfull most iconic furniture piece. Door Knobs, perfect for retro lovers cabinetry, to mix and match your designs, sideboards, cupboards, and drawers.
Hendrix Door Pulls
Featuring both mid-century and contemporary design, the new Hendrix Door Pull comes in crowning glory with a new marbleized aesthetic, especially in Carrara and Nero Marquina marble. Its rounded and veined nature makes it a timeless option for any door design.
Quantum Door Pulls
The Quantum Door pull offers mid-century modern design at its finest hence being distinctively inspired by the atomic age design. It showcases a vertical gold plated tube with a round atomic motif in both extremities, enhanced in marble.
Karpa Door Pulls
Just like the Scale of the Carps, the Karpa Handles are bright and shiny, very eye-catching, and attractive to complement any luxury door design. In awe of the Carp symbolism, we created this piece as an idea of persistence, courage, and strength, an accessory with meaning in interior design.
Seashell Door Pulls
Along the coastlines of the world, Seashells adorn the shore with their beautiful presence. Pullcast's new Ocean collection piece has the feminine touch of nature and will adorn your doors with a symbol of birth, good fortune, and resurrection.
Stella Door Pulls
With a Stellar Design, the new piece of the ocean collection draws its inspiration from Seastars. The Stella Door Pull is made carefully by the hands of true artisans, representing the true beauty that the sea brings to us.
Urchin Door Pulls
Inspired by the striking beauty of the small, globular sea animals found across the ocean floors, the Urchin handle is a delicate and majestic range of furniture drawer handles with a noble texture. The coastal-inspired handle will enable one to arrange their furnishings with an appealing sculptural scheme.
Skyline Door Pulls
For any major metropolis, beauty is a precious backdrop even to appreciate things from afar. Skylines are the city's profile, an iconic symbol, and just like our door pull, create a silhouette when set in context. With a new round shape, this door handle combines Carrara Marble and polished brass, a mix that exudes luxury and creates amazing interiors.
Baruka Door Pulls
Baruka is our cultural manifest, a perfect reflection of a thousand years old legacy, an ode to Japan. Made of brass, Baruka represents culture, customs, and values, becoming a strong and modern door pull to embellish your entryway decor.
Tule Door Pulls
The Tule Door Pull highlights an imposing character as it was inspired by one of the most famous trees in the world, the Árbol del Tule which can be found exclusively in Oaxaca, México. This majestic cypress species is best known for having the stoutest existing tree trunk, and PullCast conceptualized its unique nature into a singular brass hardware design full of textures and intricate details.
Kai Door Pulls
Kai presents a strong character enhanced by a plethora of textures, patterns, and motifs that were thoroughly carved in brass to best represent the essence of Mother Earth. In all its simplicity and elegance, Kai was thought out as a poetic accessory ideal for harmonious designs.
Did you like our article Door Pulls By PullCast : Give A New Look To Your Home? Let us know!
If you want to discover more about the exclusive and luxurious world of PullCast and our elegant collections of decorative hardware, then feel free to follow us on social media: Facebook, Pinterest, Twitter, Instagram, Linkedin, and Youtube