Exquisite Decor Ideas For Every Room In Your Property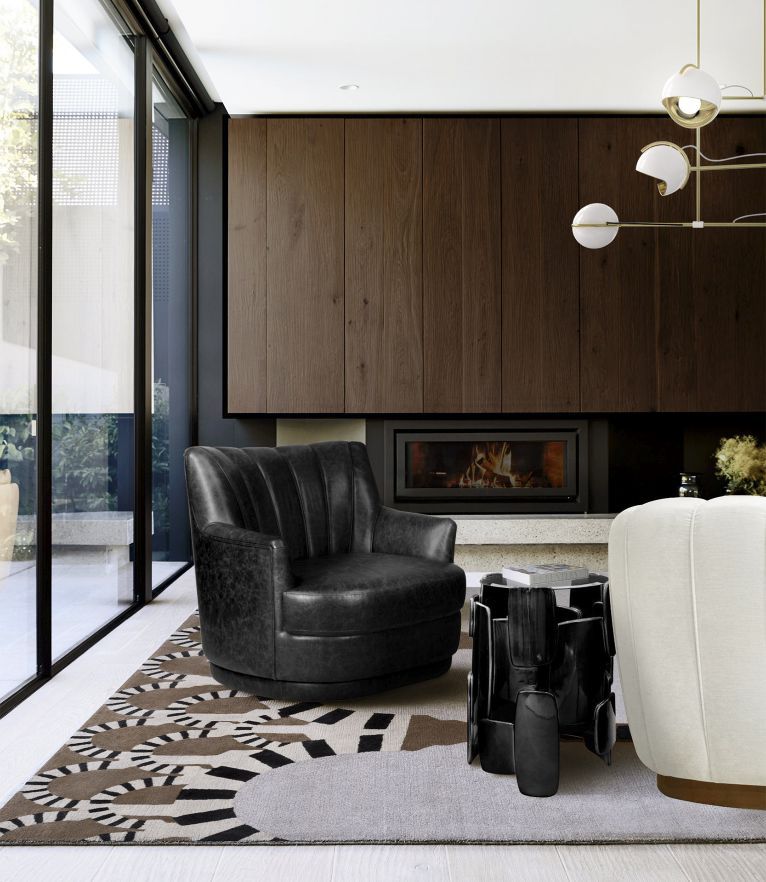 Exquisite Decor Ideas For Every Room In Your Property - Without masterful creativity as well as a love for interior design, no room can be brilliantly executed. PullCast Blog understands the significance and necessity of exchanging alternative views and ambiances, thus in this article, we'll show you a collection of opulent ideas created and produced by some of the most luxurious interior decorating brands.
Hallways are distinctive divisions that continue the home design in a unique way: as the link between all of the rooms in the house, hallways and reading corners must be warm, inviting, and reflect the rest of the decor. The KENDO Floor Light and the JAVA Armchair are featured in this stunning hallway.
⇒  See Also: Hot Summer Sale: Can You Handle it? ⇐
We present to you some Mediterranean influences to warm up this reading corner. It's as if summer will never end! When you opt to stay in and admire the wonderful scenery outside the window, Abey Floor Lamp will be your best buddy.
EDITOR'S CHOICE:
After a long day at work, families congregate in dining rooms, which are also where we celebrate birthdays and holidays. The dining room's decor must be both practical and useful, as well as pleasant enough to allow for extended meal conversations. BOURBON Dining Chair, SIKA Armchair, AGRA II Dining Table, MAYA Armchair, and HORUS Glass Suspension Light are among the pieces in this dining room.
This eating space is vibrant because to the use of various colors and materials. The Neil Suspension Lamp will give the area an eclectic feel.
It's not easy to create a monotone dining room setting. Combining diverse textures and finishes to create a focal point of interest is the key. The three golden pendant lamps are unquestionably the show's stars.
Kitchens are particular gathering spaces for families to pass along traditions and start new ones. The design of kitchens must be practical and useful without sacrificing comfort or modernity. The NUKA Velvet Counter Stool and NIKU Brass Pendant Light provide comfort and modernity to this lovely modern kitchen.
HALLWAY
With gold brass wall lamps, a modern black and white carpeting, and a gold plated sideboard, this is a modern minimal hallway design.
The truth is that we all want a great home with an impressive staircase. This opulent white stairwell, complete with textured carpets and crystal pendant lamps, transports us to another world!
 The end effect of this mid-century modern living room is quite astonishing, despite the fact that distinct parts didn't seem to fit together. Even when turned off, the Laine Suspension lamp shines brightly.
⇒ See Also: Marvel At This Exclusive Miami Property By Luxxu⇐
Different textures, materials, and patterns are used in this eclectic living room design. What is the rule? There is only one rule: choose the most appropriate floor lighting fixture, such as the Scofield floor lamp.
⇒ See Also: Admire Luxxu's Newest Deluxe Apartment in the Heart of Moscow⇐
This living area has everything a bookworm needs to get into a good book. When it comes to creating a relaxing environment where you can read a good book, the right lighting is crucial. For this space, the Kravitz pendant lamp and the Evans wall lamp are ideal.
This incredible bathroom look is a modern-classic mix of design marvel that will leave everyone's jaws on the floor. Brilliant, astonishing, and impressive, this fantastic bathroom look is a modern-classic mixture of design wonder that will leave everyone's jaws on the floor.
This bathroom is a genuinely stunning job of architectural wizardry that was flawlessly put together to allow you to have the most beautiful and relaxing time. It is golden and dark.
This gorgeous ensemble is a stunning exhibition of iconic elegance and a relaxing atmosphere. How can one resist the force of this room with its fantastic wall panel and the beautiful black Darian bathtub?
Did you like our article Exquisite Decor Ideas For Every Room In Your Property? Let us know!
Discover the exclusive and luxury world of 
PullCast
and dive into our amazing and elegant list of decorative and architectural hardware products. They will help you elevate and transform your home decor or your interior design project into a unique experience! For more inspiration regarding decorative hardware, follow us on
Facebook, Pinterest, Twitter, Instagram, Linkedin, and Youtube
!