Fabulous Materials For a Trending Kitchen Renovation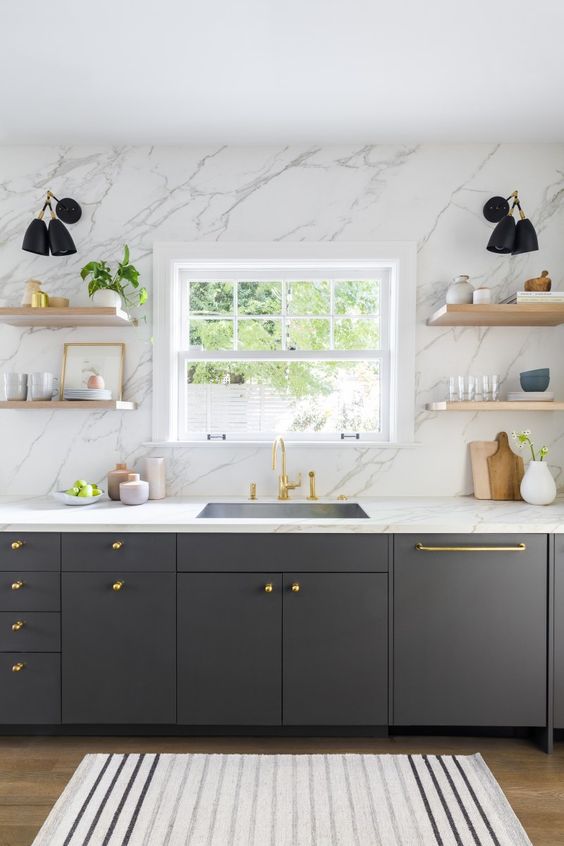 Fabulous Materials For a Trending Kitchen Renovation ⇒  Nowadays, the kitchen takes a central role in the house, as it is the place where the family gathers after a busy day, and in an open space kitchen, it's also where guests are entertained. The Kitchen Trending Renovations ideas for 2019 are aimed at those who wish to design a kitchen fit for the role it represents, and are focused greatly on the materials used, choosing those who are easier to clean and maintain and look more modern.
Wood
As natural Trending Kitchen Renovation designs continue to increase, applying wood finishes to storage spaces has become more popular, as they provide a calmer and lighter ambiance to the room.
Marble
Marble creates a naturally imperfect design that makes the kitchen completely original. Although it is a porous material, meaning that it can stain, applying a good sealing agent should solve that issue. Another Trending Kitchen Renovation tip is using marble both as a backsplash and as a countertop material, as it will add drama and elegance to the room.
Terrazzo
Mid-Century trends are increasingly popular in 2019, and Terrazzo is no exception. This surface can create a playful environment in the kitchen while still looking classic and elegant.
Glass
As an alternative to wooden open shelving, this trendy design is not only more sophisticated but it also makes it easier to keep everything clean, organized and properly displayed. Moreover, it is more visually interesting than simple open shelving storage.
Cement
Cement is an interesting material to apply in kitchens, but it does have its advantages. It is a stronger, cheaper and more practical material, and it's entirely customizable as the concrete is poured instead of being installed as a solid piece. This Trending Kitchen Renovation trend pairs well with kitchens designed with natural elements, and it is an uncommon material that is sure to surprise guests.
Discover the exclusive and luxury world of PullCast and dive in our amazing and elegant list of decorative and architectural hardware products. They will help you elevate and transform your home decor or your design project into a unique experience! Follow us on Facebook, Pinterest, Twitter, Instagram, Linkedin, and Youtube!