ELEVATE YOU HOME DECORATION TO ANOTHER LEVEL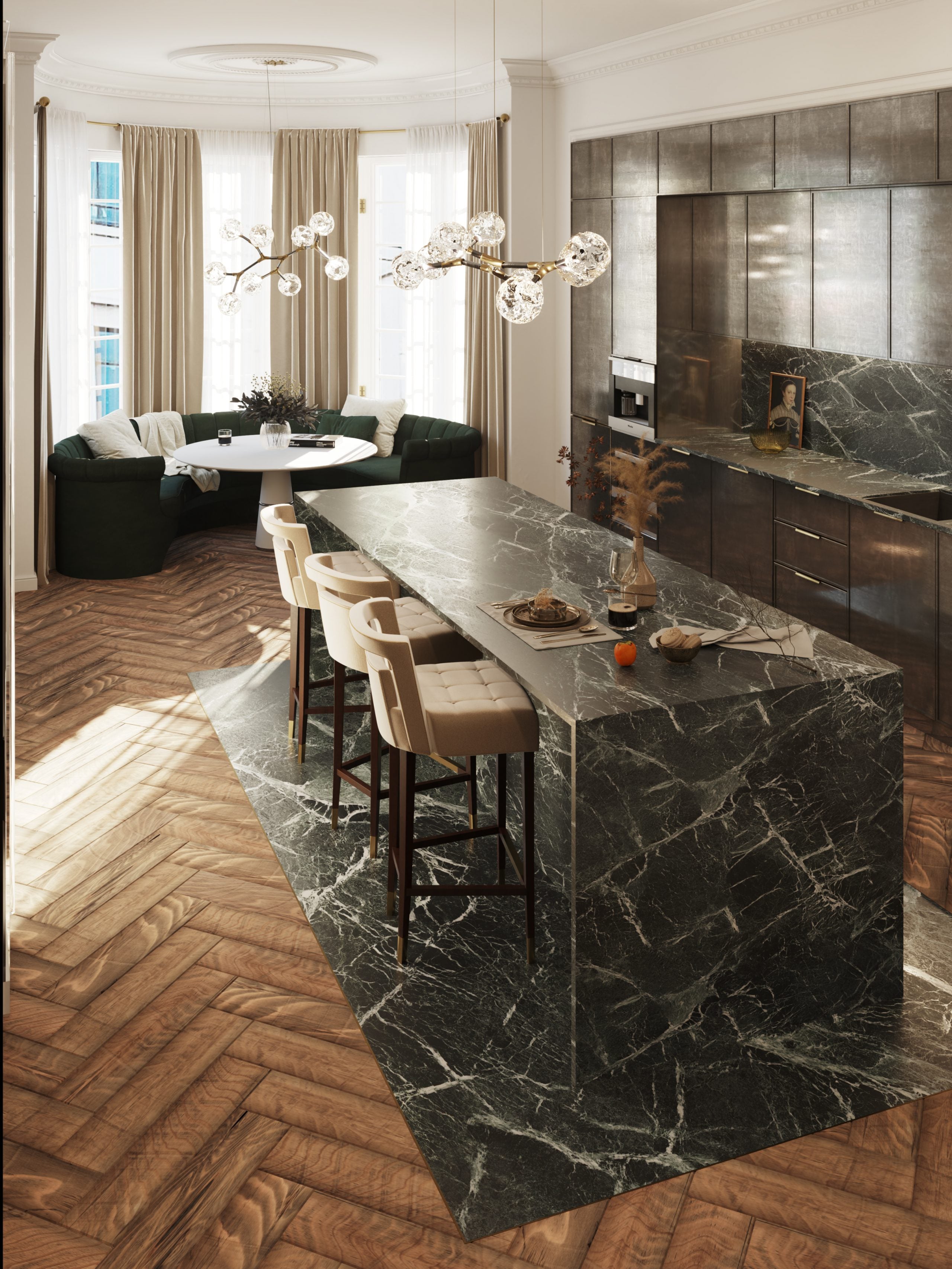 Elevate Your Home Decoration To Another Level -  No interior can be beautifully created without masterful inspiration and passion for interior design. PullCast Blog recognizes the value and importance of sharing different ideas and ambiances and in this article, we will showcase a compilation of luxurious inspiration formed and developed by some of the most exquisite brands in the world of interior decoration. For now, all we need is for you to lay back and absorb the full splendor that these beautiful ambiances have to offer.

Ready to change your home decoration?
Bedroom
All-white interiors are like a blank canvas and a chance to really express our personalities. This wood nightstand with PullCast Kesya drawer handles pops in the middle of this soothing room.
Kitchen
A mid-century open space that has all the elements for a great décor: Nobel materials, luxury lighting pieces, and mid-century modern furniture.
⇒ See Also: Autumn Trends 2021 – Hardware Products That Resonate With The Season ⇐
Elevate Your Home Decoration To Another Level
The kitchen in our luxury NYC apartment is absolutely stunning and Kelly bar chair was the perfect addition to this interior! With its elegant, golden lines and luxurious, comfortable upholstery, this is one piece you won't be able to resist! What do you think?
Living Room
This Mediterranean living room décor will make you feel you're spending a special holiday in Italy! The combo of warm hues and mid-century modern design pieces.
Modern midcentury Living room with the Disruption rug in brown, black and white. The rug nicely matches the chairs and offers a nice vintage style.
Modern Contemporary Living Room with a Umlaza rectangular areal rug. This rug and the few elements of furniture emphasize how spacious this room is and highlights their functionality. The gray tones match with the white walls, making it a bright room to spend some quality time with family.
Modern Living room in white, gray, and golden tones. The geometric pattern of rug creates depth to the room. It emphasizes that everything in this room has its rightful place and functionality.
Modern Living Room in golden and light gray colors. The white areal rug highlights the space of the room while the golden chandelier and chairs bring a touch of color and a sense of sophistication.
EDITOR'S CHOICE:
Do you fancy a change in your home decoration?
Home Office
An interesting white home office with wood furniture pieces and a geometric rug that is the star of the room. The most important part of any office is the light fixture, and we're sure Barry Table lamp will be the right choice!
Perfect Mid-century modern Office to work from home, made with neutral tones to contrast with touches of gold and dark wood. Brubeck chandelier by DL makes it the most luxurious place ever.
Bathroom
Stunning Modern Bathroom with a Tortoise mirror on top and an attractive metropolitan washbasin made of dark wood with a Nero Marquina Marble sink.
⇒ See Also: New Season One Of A Kind Jewelry Hardware ⇐
With the Closseum Mirror and the Symphony sink, this is a modern contemporary bathroom. The golden hue of the furnishing brightens the space and contrasts nicely with the black marbled floor. 
See Also: Autumn Trends: 5 Exclusive Hardware Designs for a Seasonal Home Decor 
Majestic diamond-encrusted modern bathroom Sahara Noir Faux-Marble Bathtub A luxurious area is created by a sophisticated jewel-shaped bathtub in black and gold tones.
A magnificent modern bathroom with a Newton Bathrub and a Shield Oval Mirror for a wonderful and distinct sense of relaxation.
A dark and gold master bathroom in a modern contemporary style. The Lapiaz Vessel and the Koi Mirror are beautiful pairs that give off a classy vibe. The black and gold colors create a glamorous and opulent atmosphere.
Reading Corner
Modern mid-century reading corner with the Antelope rug form the geometric collection. This room is the perfect fusion of different styles and colors. Each color compliments the other to create a retro-tinged area.
Modern Reading Corner with a white round rug that matches the armchairs. The room has a neutral-colored theme with a few touches of gold.
EDITOR'S CHOICE: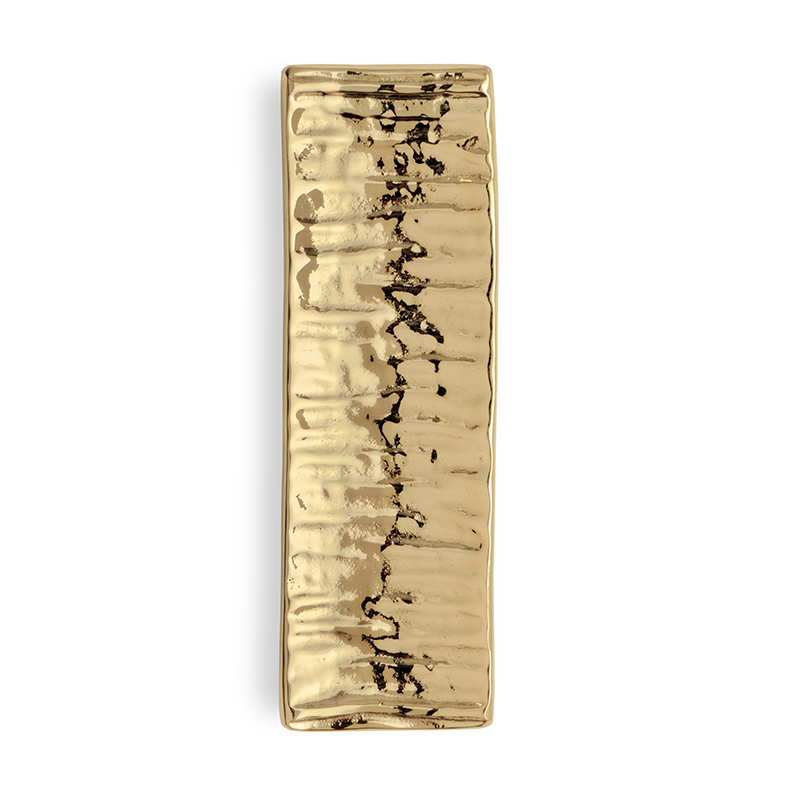 Marco armchair is an absolutely stunning piece that fits perfectly into any interior. With its natural look and clear Mid-Century inspiration, we're sure this armchair will look amazing in your home! What do you think?
Hallway
Modern Hallway with minimal characteristics. The Apollo rug's neutral and earthy colors are the ideal element to match with the marble pattern table, the golden mirror, and lights.
Modern Hallway with the Disruption Rug in black and brown. The room is simple and uncluttered which accentuates its functional space and elegance.
Modern Classic Hallway with a round white and brown rug. The room's focal point is the rug with this small table with a marble pattern. The chandelier gives it a touch of fineness and refinement.
Entryway
We are surrendered to Florence stool in this calming and chic setting!
Mid-century style meets Italian excellence in a sideboard that defies the rules of design. Beauty and craftsmanship come together to provide you with a piece that will bring the 60s charm to the present.
Discover the exclusive and luxury world of PullCast and dive in our amazing and elegant list of decorative and architectural hardware products. Did you like our article Elevate Your Home Decoration To Another Level? They will help you elevate and transform your home decor or your interior design project into a unique experience! For more inspiration regarding decorative hardware, follow us on Facebook, Pinterest, Twitter, Instagram, Linkedin, and Youtube!