JUST LIKE A CLASH, NEW DOOR HANDLE BY PULLCAST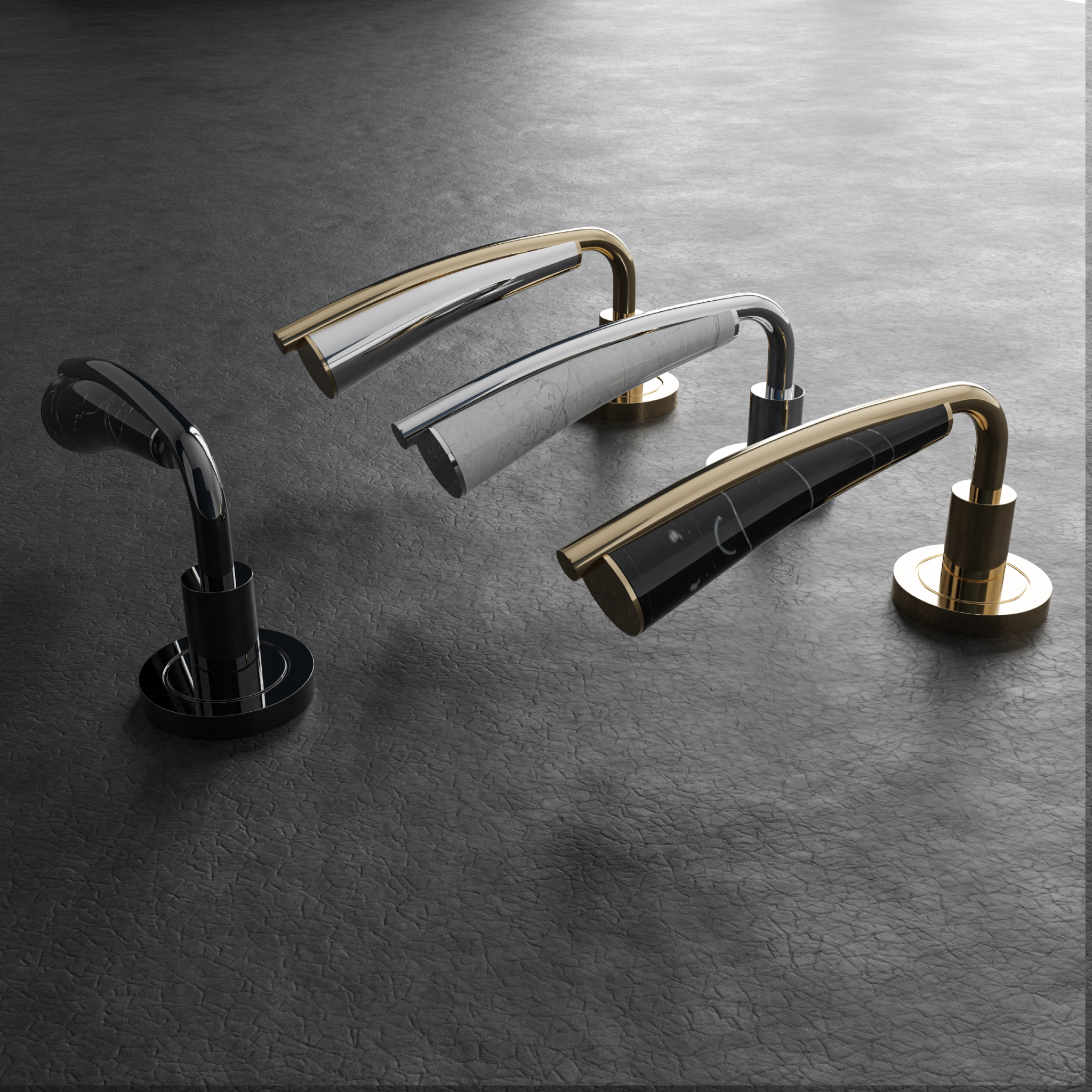 Just like a Clash, New Door Handle by PullCast – PullCast was created to fill the void of beauty and authenticity in the world of decorative Hardware. Every creation is engaged with perfection and every accessory is made with mindfulness of functionality and style. Today, we will show you our new product : Clash door handle.
---

PullCast's Cosmopolitan Collection
Cosmopolitan Collection was heavily inspired by the large metropolises worldwide. We focused on the different cultures, customs and architectural and design styles to create diverse pieces that will elevate your home culturally and aesthetically. This Collection is now in expansion with the new Clash Door Handle.
Just like a Clash
Our door handle combines soft and strong materials with a bold shape. The brass and black Nero Marquina marble collide into a mid-century shape, resulting in a modern and luxury piece of hardware.
Customization Options
Pullcast has expanded one of its distinguished Cosmopolitan collection with the Clash door lever, an embellished designs in a combination of brass and marble, that is also available in a series of customization options.
This sleek door hardware complement was designed to add an extra layer of sublime details to one's home interiors. Concerning finishes, Clash CM3047 is available in polished, aged, and brushed brass as well as Carrara marble.
Product Appearances
Each unique masterpiece is handcrafted and hand-finished.
Product appearances may vary in color and texture, as well as the colors of the natural stones, from the images in the Catalogue.
PullCast sets out the following materials as standard: Brass or Aluminium. For standard finishes – Polished, Brushed or Aged Finishes, Gold Plated, Rose Gold, Nickel, Brushed Nickel, Black Nickel, Plated or Copper Plated Finishes.
Other customizations…Stones
The selection of Stones and Crystals is the first step towards crafting the jewelry hardware piece of your dreams. We are dedicated to perfectly complementing our customers' personality and style and with each stone, a unique and inimitable creation is made. 
Did you like our article Just like a Clash, New Door Handle by PullCast? Let us know!
If you want to discover more about the exclusive and luxurious world of PullCast and our elegant collections of decorative hardware, then feel free to follow us on social media: Facebook, Pinterest, Twitter, Instagram, Linkedin, and Youtube