LET THE BLACK AND WHITE SHINE THROUGH YOUR DOORS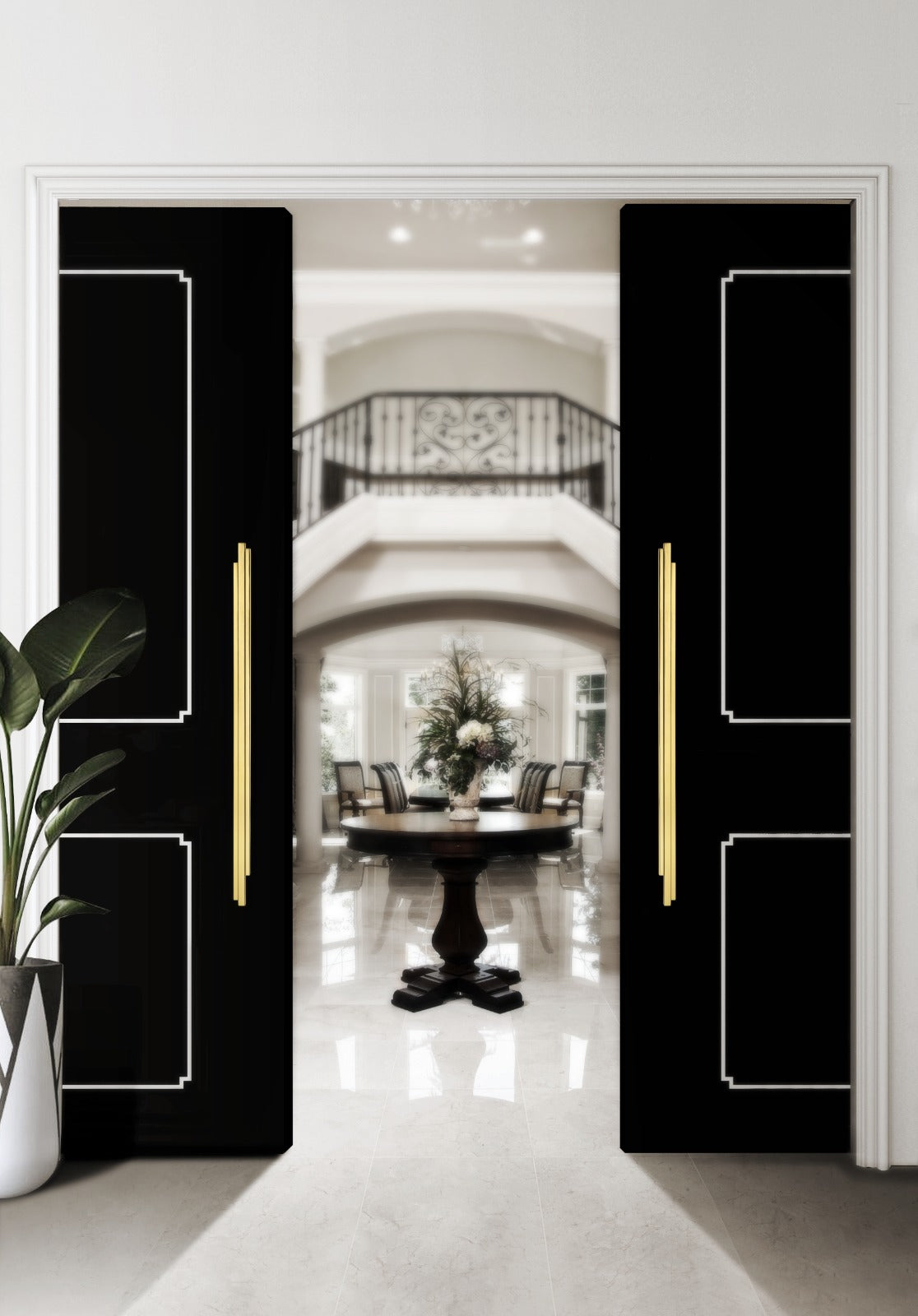 Let the Black and White Shine Through Your Doors – Kitchen styles with this classic combo have never gone out of fashion, though the way they are accessorized has changed over the years. Black and white cabinetry has cemented its place as a mainstay of interior décor, thanks to its versatility and ease of pairing with other design elements. Today, PullCast Blog will show you some inspirations.
Let the Black and White Shine Through Your Doors: Classic Combo
The combination of two simple and basic colors can create interiors that are both dramatic and exquisite. Black and white make an incredible visual statement and do so in any style that you choose for your kitchen. Black and white kitchens are a classic pair never go 'out of style'. These colors together are the perfect selection for those who are not fans of constantly changing the look of their kitchens. While contemporary kitchens with bold colors may be a major interior design trend, black and white kitchens manage to always stay stylish.
When we look at the end result we can perfectly see the essence of the dunes reflected on it. It's an impressive and sophisticated mid-size door pull, full of personality in its curves and made by Aluminum, a noble material that elevates further the high-end level of this product. You can stick to a monochromatic palette while still adding personality to a kitchen design. Mixed patterns are a great way to add unexpected touchs to your monochromatic kitchen.
Just like a Clash,  our door handle combines soft and strong materials with a bold shape. The brass and black marquino marble collide into a mid-century shape, resulting in the most modern and luxury piece of hardware.
Let the Black and White Shine Through Your Doors
Did you like our article Let the Black and White Shine Through Your Doors Let us know!
Discover the exclusive and luxury world of PullCast and dive into our amazing and elegant list of decorative and architectural hardware products. For more inspiration regarding decorative hardware, follow us on Facebook, Pinterest, Twitter, Instagram, Linkedin, and Youtube!