LIVING ROOM INSPIRATIONS WITH DECORATIVE HARDWARE MOOD BOARDS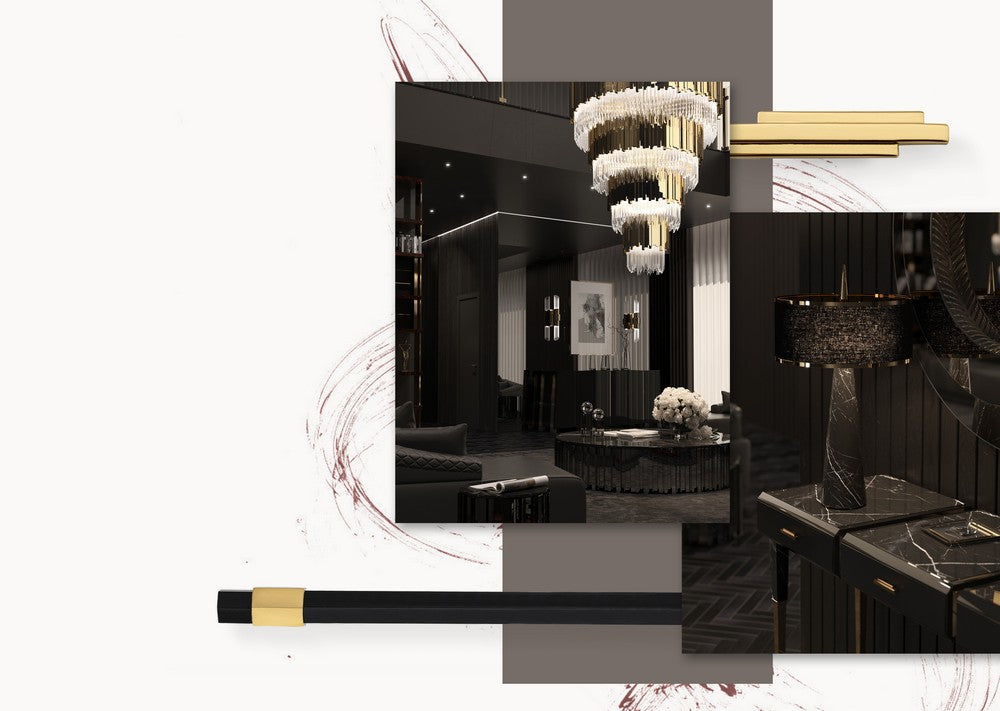 Draw Living Room Inspirations with Decorative Hardware Mood Boards ⇒ In matters of functionality and comfort, sometimes design details can be a bit overlooked, however, they can unquestionably make or break the overall interior design.
Now, explore a series of design mood boards highlighting decorative hardware and feel free to draw inspirations for your living room decor, after all, one can never underestimate the importance of creating a space with a detailed essence.
Revive your Living Room with Art Deco Features
The Art Deco style has always been a favorite among designers and homeowners alike mainly due to its visual and historic appeal. Bold geometric patterns, unusual yet expensive materials, and linear decoration are some of the intricate characteristics that best define this beloved design style. decorative hardware, 
In this exquisite design mood board, you can find a stunning living room interior decorated by DD Interior Studio, that highlights a comprehensive range of Art Deco-styled furnishings with geometric allure as well as an astounding lighting installation, not to mention the gold accents that can be found throughout, including in the Hendrix hardware piece that adorns a metallic door. In this mood board, you can also find exclusive hardware pieces like the Brubeck cabinet hardware and the Monocles drawer handle. decorative hardware, decorative hardware
Opt for Irregularly Shaped Designs
Designs that benefit from an irregular shape often have an eye-catching allure to them that could be of great assistance in shaping one's living room design, from smaller details like peculiar decorative hardware, such as Acorn, Nouveau, and Codium to more large scale ones such as a curvaceous sofa or even asymmetrical rugs.
Modernity in the Form of Moody Elegance
The concept of luxurious living has certainly evolved over the years. Modern luxury is about blending beautiful designs and plush materials, thus creating a layered and refined interior space. Moodier atmospheres comprised of darker colors and pops of gold have become rather trendy as of late as their timeless and sophisticated character is undeniable. To lighten up the mood a bit, make sure that your living room receives plenty of natural lighting or alternately install a mirror as it adds depth and boosts more amount of light. decorative hardware, decorative hardware
In this mood board, you can find the Waltz and Skyline hardware designs. Due to their brass details and silhouette, these pieces stand their best when contrasted against darker furnishings.
A Serene Color Palette Will Always Be in Fashion
While one can experiment with any sort of color palette, from bolder and vibrant shades to pastel hues, and as previously mentioned darker tones, there are a few colors that have a universal-like character and become a perfect complement to living spaces. Using various tones of greens, grays, and blues is an astounding form of evoking tranquility and harmony to your home.
Another color scheme that you can't go wrong with is earth tones. These subdued colors are bound to provide serenity and bring a bit of the outdoors inside. Jewelry hardware designs like Kesya and Ergos, found in the mood board above, truly shine when placed in homes that benefit from calmer tones. decorative hardware
Introduce More Textures and Fewer Patterns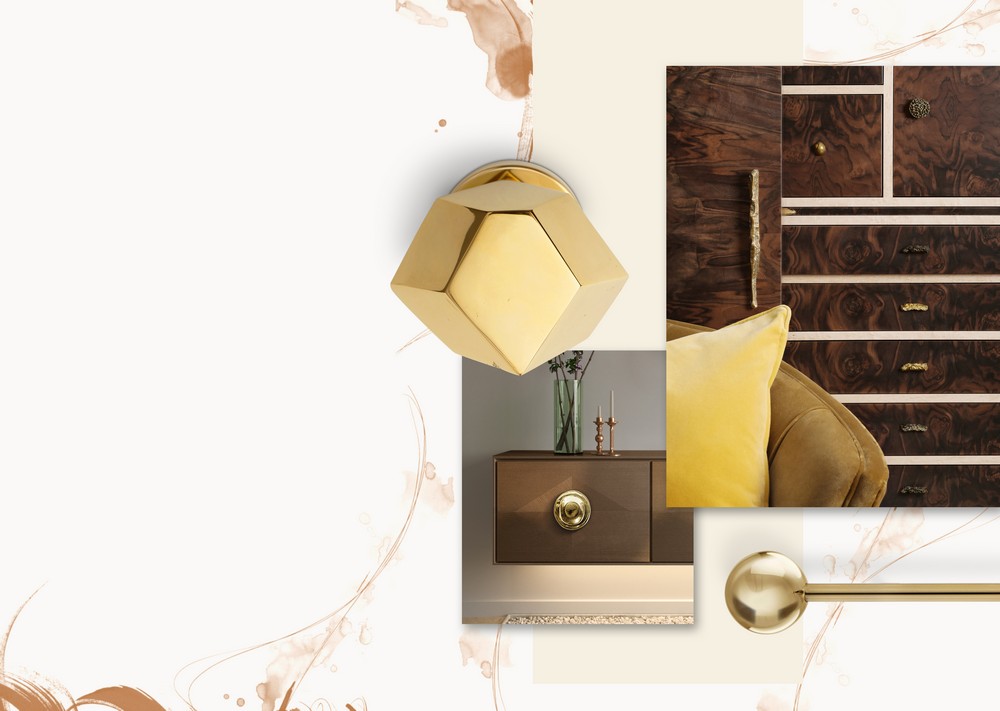 The purpose of introducing different types of textures into a living room is to add visual interest and this strategy assuredly allows you to create a layered interior. Try to mix your design elements as much as possible for a close-knit look, say, for example, place a yellow linen pillow against a velvet armchair of a similar tone or adorn your modular living room furniture with textured designs like the Karat, Poké or Kesya drawer handles.
If you want to discover more about the exclusive and luxurious world of PullCast and our elegant collections of decorative and architectural hardware, then feel free to follow us on social media: Facebook, Pinterest, Twitter, Instagram, Linkedin, and Youtube!