LOS ANGELES BEDROOM ESSENTIALS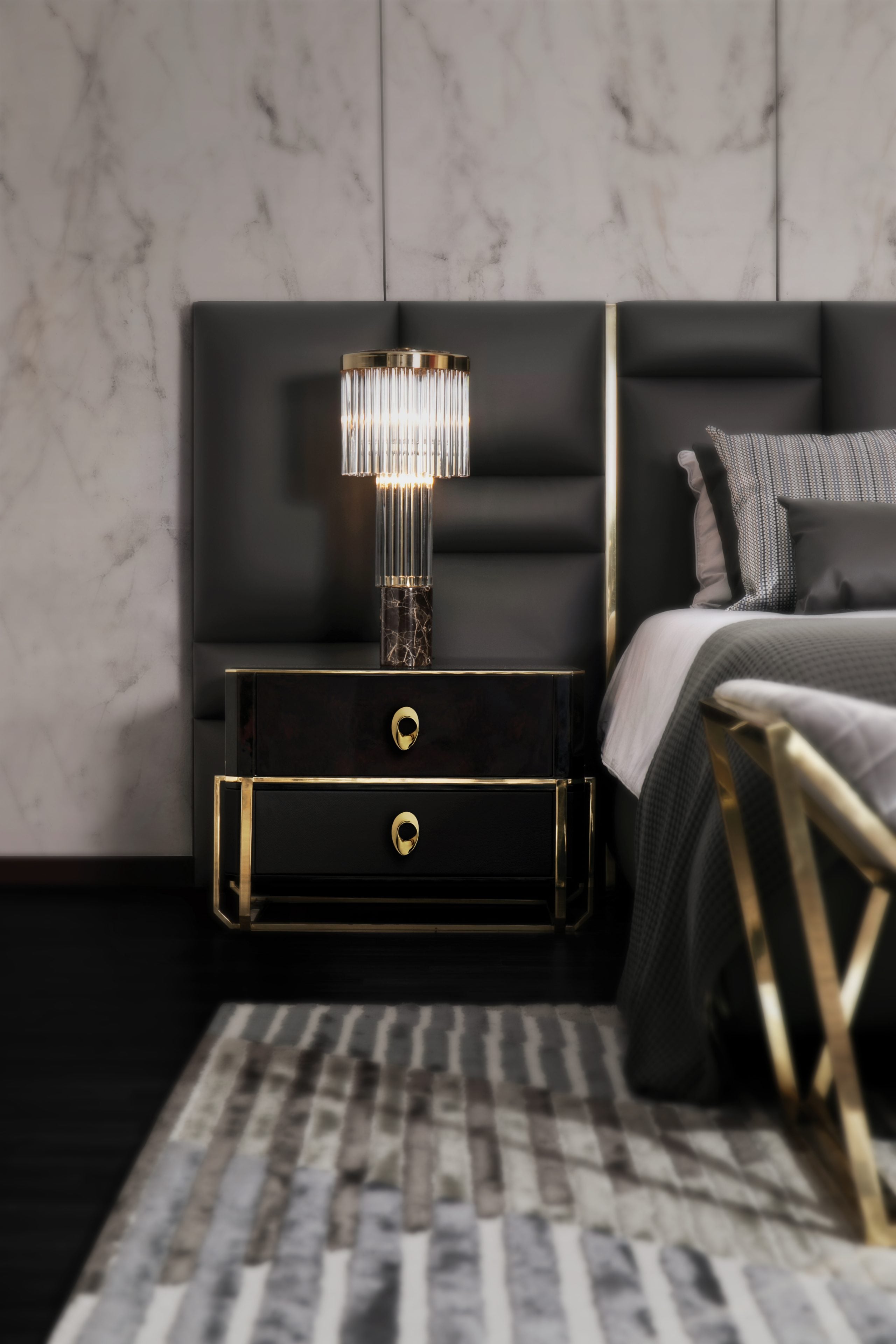 Los Angeles Bedroom Essentials ⇒  Los Angeles, find the most trendy bedroom essential hardware for your Los Angeles home décor. You may transform any conventional cabinet into a stunning and one-of-a-kind item by using our jewelry hardware.

Los Angeles Bedroom Essentials
Starting with this bedroom ambiance, the nightstand is turned into a masterpiece with the use of our Kesya Drawer Handle. Did you know that the Kesya Cabinet Handle was inspired by the highly irregular texture of the bark pine tree? Nature's inspiration alters and enriches any environment it is put in, just like in this nightstand!
Get the look:

In terms of dressers, the Waltz Drawer Handle is a great choice. This new version of the Waltz drawer handle has a rich blend of black and gold, inspired by metals and the industrial revolution. Waltz is a superb example of utility with extreme simplicity, yet it also has an Art Deco feel about it.
Wait there is more outstanding hardware for your Los Angeles Bedroom

If you prefer a more feminine touch in your bedroom, our Infinity Drawer Handle is a great option! Infinity refers to a series of handmade drawer pulls that offer enduring beauty and opulence throughout time, making them ideal for your cabinet drawers. You may touch this set of Decorative Hardware Drawer Pulls over and over again, oozing feminine charm.
Get the look:

A closet is a necessary addition to any bedroom, and while the infinity drawer handle provides a more feminine look, our Onyx Handle has a more masculine appearance. This closet area exemplifies the modern style, which is further enhanced by exquisite design features such as the Onyx handle. The latter has a more sleek and masculine appearance, with a black nickel frame and Cubic Zirconia crystal embellishments that surely provide an extra dimension of elegance.
Get the look:
If you want to discover more about the exclusive and luxurious world of PullCast and our elegant collections of decorative hardware, then feel free to follow us on social media: Facebook, Pinterest, Twitter, Instagram, Linkedin, and Youtube