LOS ANGELES EXQUISITE BEDROOM INSPIRATIONS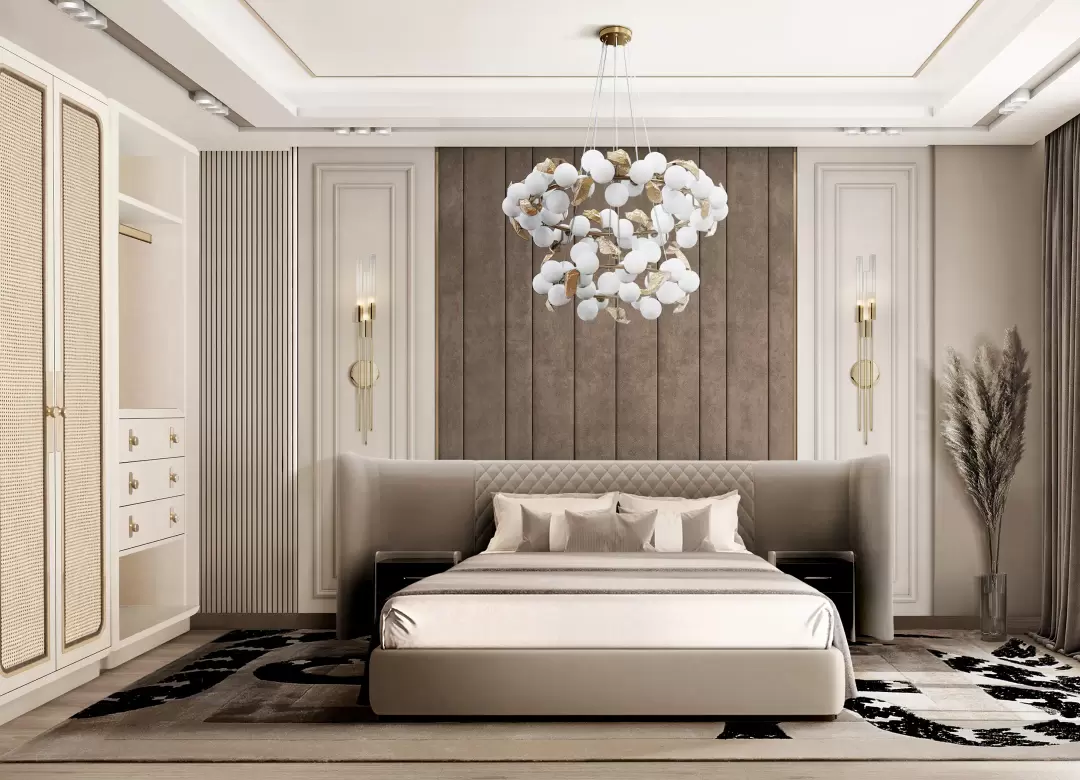 Los Angeles Exquisite Bedroom Inspirations - Every bedroom should be soothing and inviting. To get the desired effect many styles and trends can be used together. Today, PullCast Blog brings you the most stunning ideas for achieving that look in your LA bedroom.  
---
See also: Los Angeles - Cabinet Hardware you will love in 2022
---
LA Exquisite Bedroom Inspirations
A Modern and Dark Master Bedroom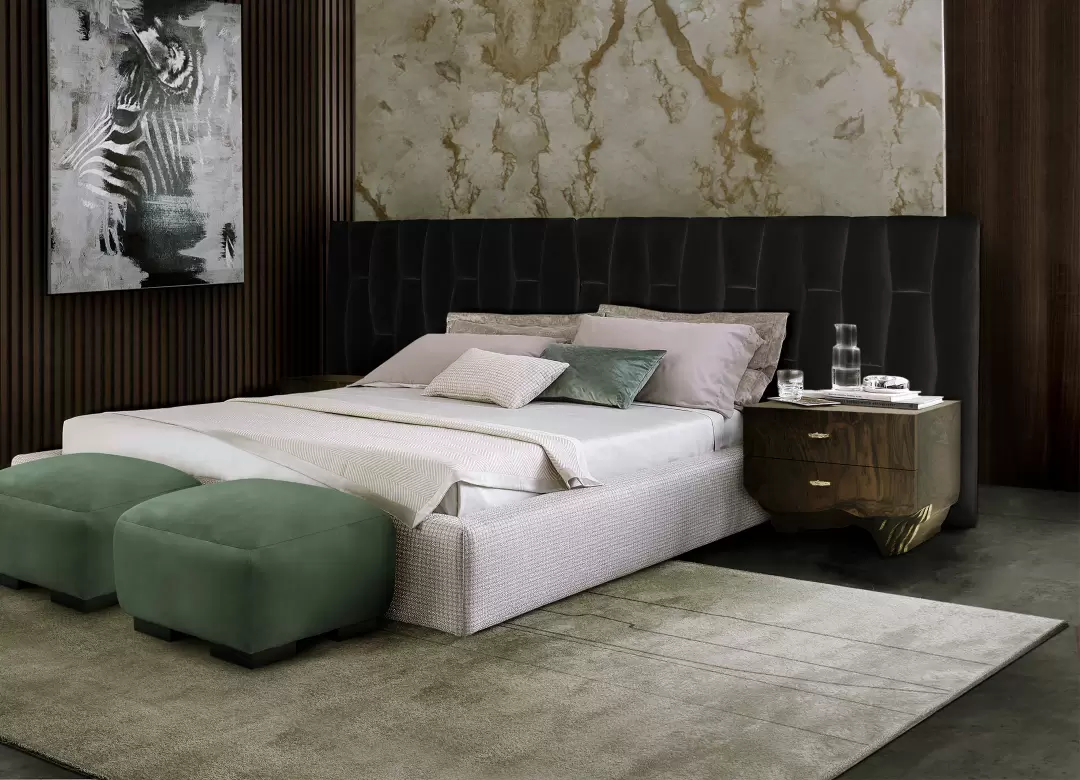 This bedroom exudes comfort and luxury in a modern environment. That style is created by combining numerous textures and furniture pieces, including the Kesya drawer handles by Pullcast, which perfectly complement the exquisite side table.
Get the look
The highly irregular texture of the bark pine tree, noted for its eternal evergreen, exerted a strong influence on the Kesya cabinet hardware. This unique handle makes it possible to create a sculptural plan in your furniture designs by honoring the past and old origins while suggesting wealth.
Luxurious Beige Bedroom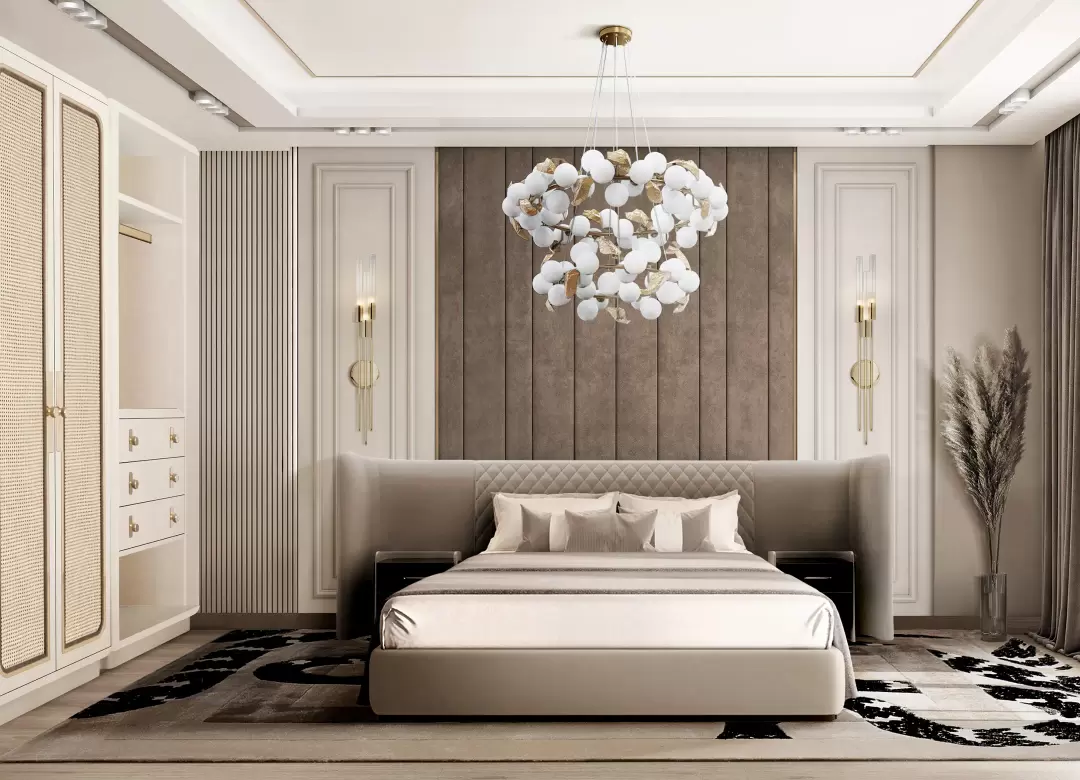 This master bedroom's earthy color scheme gives it a more natural and serene atmosphere, making it ideal for unwinding at the end of the day. The various elements and pieces that are incorporated in this bedroom add to the gorgeous design. In this manner, the
Monocles drawer handles
are one of the many sumptuous aspects of this beautiful suite.
Get the look 
Monocle is a cabinet hardware collection with a natural circular design. These
drawer handles
are ideal for mixing and matching designs, sideboards, cupboards, and drawers for retro enthusiasts.
Pastel Kids Bedroom
Design a kid's bedroom it's as much about having a good time with the decor as it is about creating an environment that your kids will love. This special pastel green-colored bedroom strikes the ideal blend between comfy and amusing. The
Rocket drawer handles
also give it an extraterrestrial gleam.
Get the look 
With this space rocket drawer handle, part of our
kids collection
, you can go to galaxies and stars. This charming sculpture lights up in the dark, emitting neon colors that create magnificent lighting displays.
---
See also: Welcome to the Dreamy World of Kids Collection by Pullcast 
---
  Did you like Los Angeles Exquisite Bedroom Inspirations? If you want to discover more about the exclusive and luxurious world of PullCast and our elegant collections of decorative hardware, then feel free to follow us on social media: Facebook, Pinterest, Twitter, Instagram, Linkedin, and Youtube