LUXURY BEST-SELLERS: READY-TO-SHIP HARDWARE DESIGN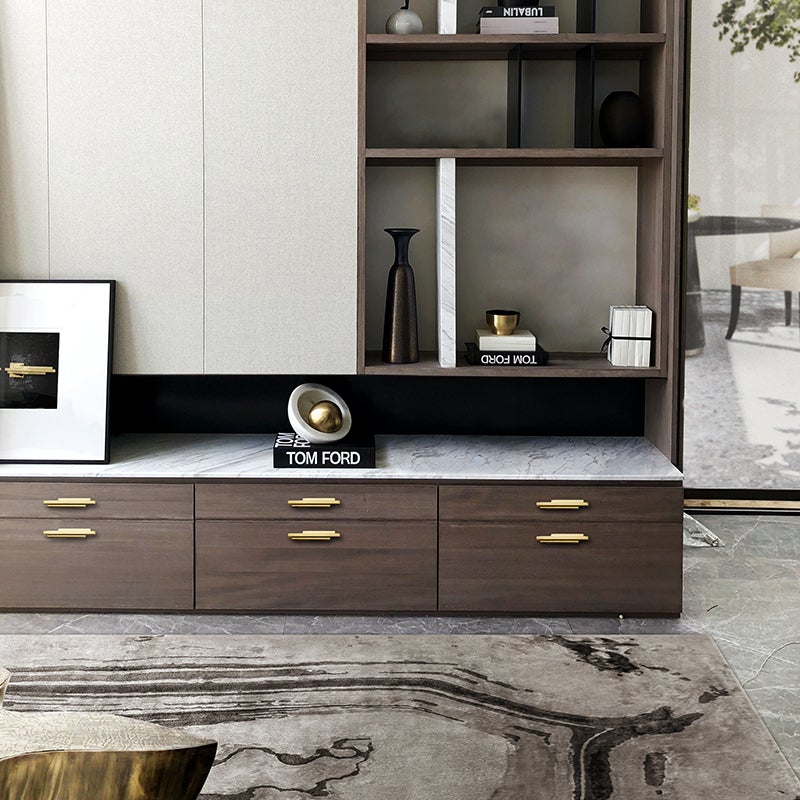 LUXURY BEST-SELLERS: READY-TO-SHIP DESIGN HARDWARE – Interior design professionals know that every detail matters. Well-selected hardware can be the turning element for a project, that both unifies and highlights a concept atmosphere. PullCast showcases at its online shop a curated selection of its best-seller luxury designs, ready to ship and to become a part of your interiors. Keep on reading PullCast Blog to discover in-stock exquisite decorative items.
---
Luxury Best Sellers
Ready-to-Ship Hardware Design
Although perceived as decorative objects, cabinet handles, drawer handles, drawer pulls, door pulls and door handles are ultimately functional. PullCast designs qualify as both. Each one of the brand's hardware pieces is conceived in order to combine aesthetics with function, and its sculpted textures provide unique and comforting sensorial experiences. Are you looking for a unique element to upgrade your project? A great selection is in stock, ready to ship, and to solve all your design emergencies at the distance of just one click! Browse through PullCast Online Shop and discover high-quality luxury hardware items suitable for hospitality and home decor.
Drawer Elegance
The Infinity drawer handle was created to have an ageless elegance that also exudes feminine grace. This item features a polished brass finish and a somewhat circular form. Skylines are part of the urban landscape, drawing unique silhouettes in the city canvas. The Skyline drawer handle borrows that inspiration, resulting in a timeless and recognizable object. Both elements are sophisticated and neutral and can be an effortless addition to any interior project, whether commercial or personal.
SHOP THE HANDLES
Infinity Drawer Handle + Skyline Drawer Handle
Organic Textures
The incredibly uneven bark of the pine tree was the muse for the Kesya cabinet handle. An elegant creation that is ergonomic and still holds a very particular visual interest. Flow big size door pull also exhibits an organic shape, and owns a energizing and natural movement. The ideal accent to door designs, almost like a shy statement with an enormous potential to add strength and character to any setting. Two outstanding objects from PullCast's Earth Collection.
SHOP THE TEXTURES
Kesya Cabinet Handle + Flow Door Pull
Oceans Hidden Treasures
The Ocean and its hidden secrets are one of PullCast's biggest inspirations. Our Codium drawer pull, delicately sculpted, has a unique flow and adds a twist to any drawer, cabinet, or closet. The Karpa cabinet handle is a bolder, eye-catching option, that still owns an allure of lightness, embedded in the gracious image of a swimming fish. Available at the online shop, these mesmerizing hardware objects are ready to ship.
SHOP THE HIDDEN TREASURES
Codium Drawer Pull+ Karpa Cabinet Handle
---
What do you think of this selection of best-seller luxury hardware available for purchase at PullCast's online shop? We believe these pieces to be very singular and to hold all the sophistication and functionality in need to become a part of your high-end design projects. But, if you are looking for something different, the PullCast catalog has much more to offer, including 17 new designs. And, in case you are looking for something extra special, the bespoke service was conceived to cover all your needs. PullCast also unveiled a great novelty, last week, at ISaloni: the brand-new Kids Bespoke Service. Modern techniques combined with traditional crafting skills allow children's drawings to be transformed into kids' room hardware, just like magic!
---
---
Did you like to make acquaintance with PullCast's luxury best-sellers? We hope these greatly crafted ready-to-ship hardware objects meet your expectations and fulfill your and your project's needs. Stay tuned to PullCast Blog, where we'll keep sharing the latest news about the jewelry hardware world and other content regarding interior design. Feel free to follow us on Facebook,  Pinterest, and  Instagram for more updates on those subjects.