LUXURY RESIDENCE BY TÓTH ANGELIKA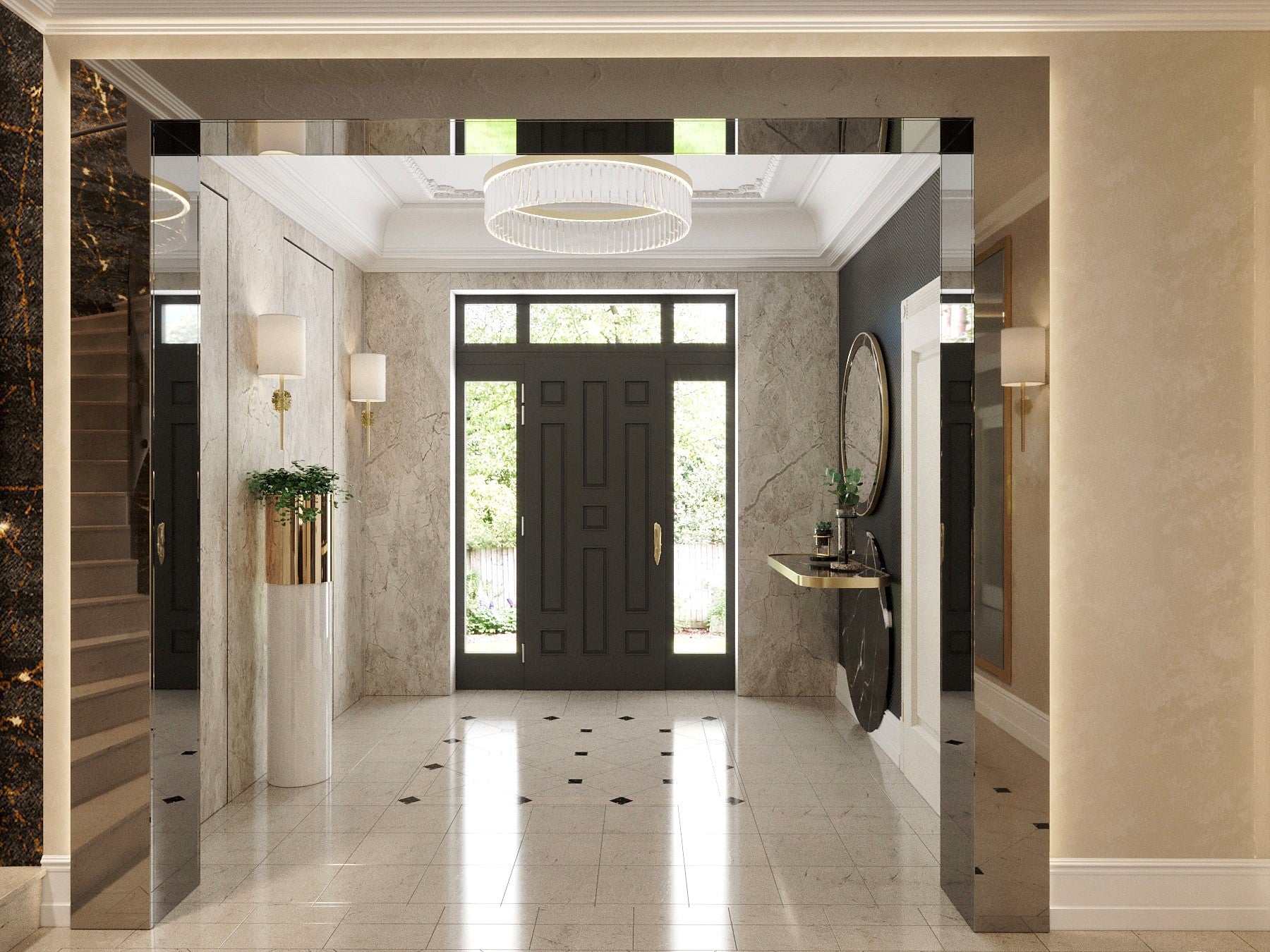 Top Interior Design Projects: Luxury Residence by Tóth Angelika ⇒ Tóth Angelika is one of the most sought-after interior designers in Budapest, Hungary. Recently, the extremely skilled designer has conceived the interiors of an outstanding luxury residence, take a look.
To create an utterly sophisticated and modern residence, Angelika has opted to introduce furniture designs and accessories from some of the world's leading brands, including the likes of Fendi Casa, Poliform, Cattelan Italia, Foscarini, PullCast, LUXXU, FontanaArte Lighting, Novamobili, among countless others. Now, below, make sure to take a look at some of the residence's division that was carefully crafted by Lakberendező's Tóth Angelika, taking a special focus on the decorative hardware seen throughout.
Entryway
In the main front door, one can find the Kesya door pull, an exclusive piece with a sculptural aesthetic inspired by the uneven texture of a bark tree pine.
Master Bedroom
The utterly luxurious bedroom/walk-in closet features the Karpa door handles which easily becomes one of the most eye-catching design elements of this division, mainly due to shiny and round like form.
Master Bathroom
This ostentatious bathroom setting highlights a comprehensive variety of materials, textures, and colors. In the bathroom cabinetry, you can find the cosmopolitan styled hardware, Karat drawer handles.
Home Office
The home office area highlights a more retro design style with a darker neutral palette. One of the most impressive designs found in this space is undoubtedly the Monocles drawer handles.
Living Room
Dining Room
In this modernly classic dining room, the Skyline door pull further enhances the overall decor of this sophisticated interior design.
If you want to discover more about the exclusive and luxurious world of PullCast and delve into our elegant collections of decorative and architectural hardware by following us on social media: Facebook, Pinterest, Twitter, Instagram, Linkedin, and Youtube!