PUSHING THE BOUNDARIES OF DOOR DESIGN – RK ALUMINIUM STUNNING CREATIONS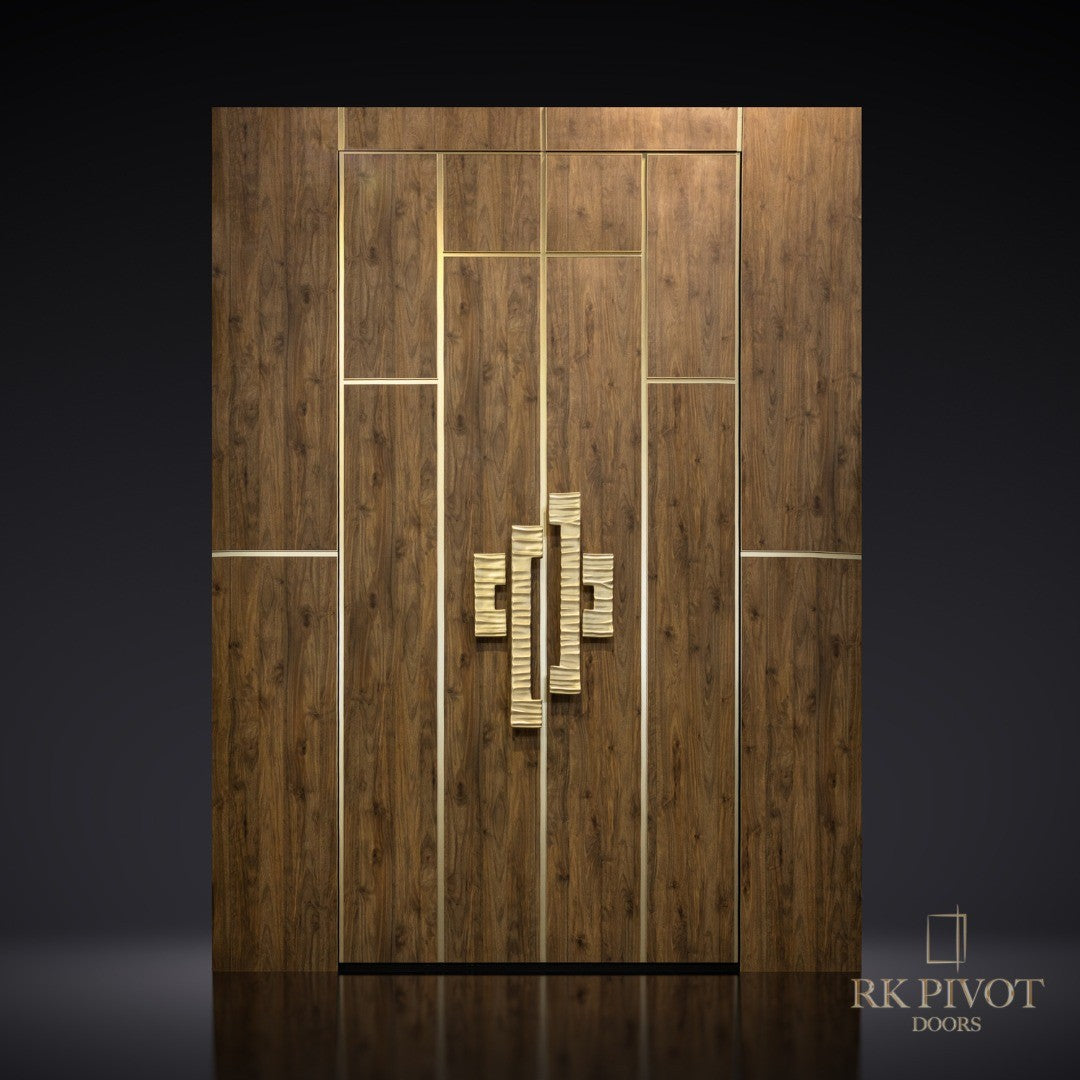 PUSHING THE BOUNDARIES OF DOOR DESIGN – RK ALUMINIUM STUNNING CREATIONS – At the PullCast Blog, we believe that hardware is an artistic expression that elevates the very essence of a space. On a slightly larger spectrum, so do doors! Meet RK ALUMINIUM, the true artisans of door design, crafting pieces that are both functional and aesthetically stunning. With a remarkable commitment to quality and innovation, this mindset perfectly aligns with the ethos at PullCast. The doors that match both brands' creations are a collaboration of harmonious endeavors.
---
SEE ALSO: How to Harmonize Color in Interior Design – Creating Moods With Hardware
---
PUSHING THE BOUNDARIES OF DOOR DESIGN
MEET RK ALUMINIUM STUNNING CREATIONS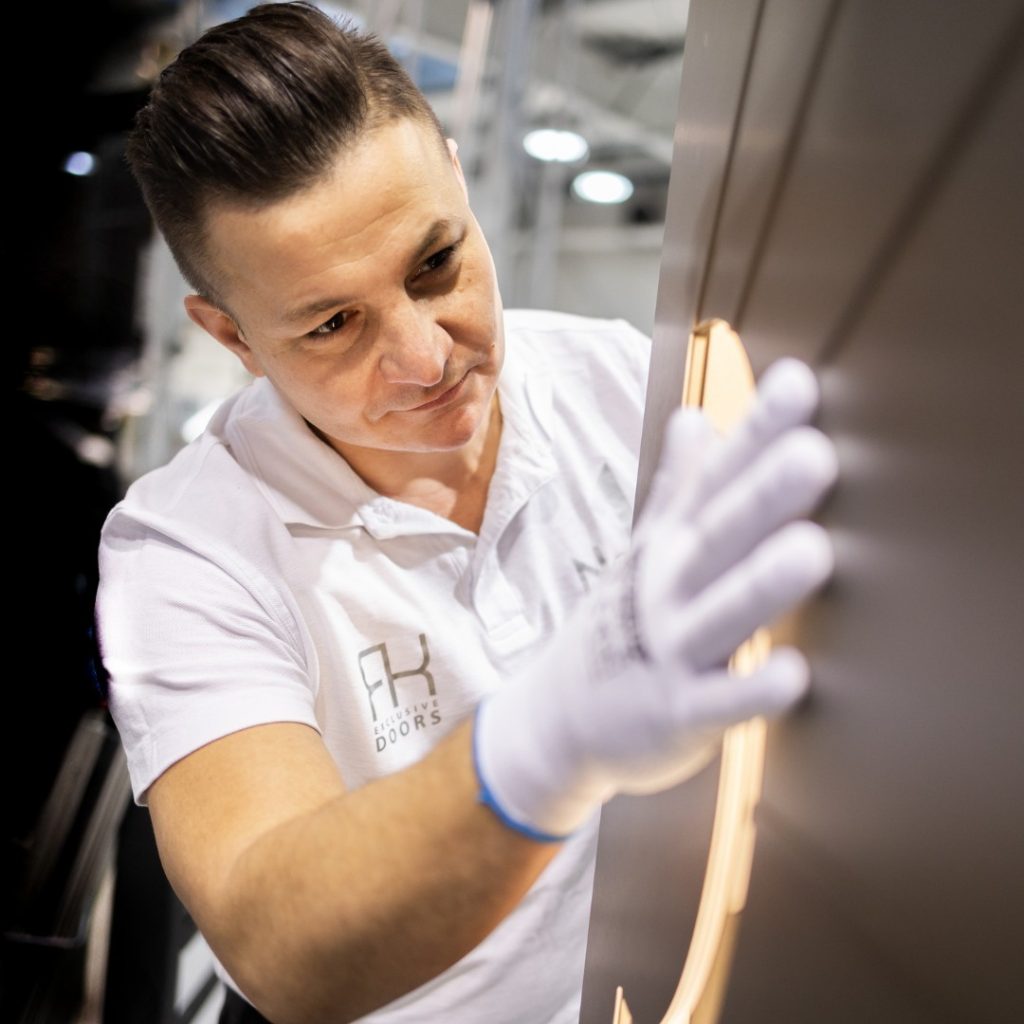 Collaborating with partners who share a common philosophy of creating unique designs, resulting in great craftsmanship and attention to detail, is a joy, as stated by PullCast, the exclusive jewelry hardware brand, about RK ALUMINIUN, a renowned door manufacturer based in Bielsko-Biała, Poland.
---
SEE ALSO: Luxury City Guide to Valencia – PullCast Travel Tips
---
Exploring Exquisite Designs with PullCast Hardware
One of the most exciting aspects of RK ALIMINIUM is the innovative use of PullCast hardware in their door designs. Let's delve into some of the captivating creations that showcase the perfect marriage of RK ALIMINIUM's craftsmanship and PullCast's hardware.
1. Baruka Door Pulls
RK ALUMINIUM skillfully integrates our Baruka door pulls into their designs. Inspired by Japanese culture, these pulls pay homage to the country's crafting techniques and traditions. The wave-rippled effects and simple yet profound form of the ingenious combination of the two different Baruka models in brush brass finish beautifully complement RK ALUMINIUM's door design by Jean Christophe Virot, adding a touch of elegance and cultural richness.
SHOP THE LOOK
Baruka Door Pulls + Baruka Door Pulls
2. Strelitzia Door Pull
Streliztia Door Pull featured in RK ALUMINIUM Christmas communication
The Strelitzia door pull is another PullCast hardware that has found a stunning home in RK ALUMINIUM's creations. Representing faithfulness, love, and thoughtfulness, the Strelitzia door pull is a testament to the creativity and intricacy that RK ALUMINIUM infuses into its doors. Crafted with brass, it's the perfect piece to create a delicate impact on luxury interior design projects.
SHOP THE LOOK
3. Baruka Door Lever
RK ALUMINIUM showcases its design prowess by incorporating a Baruka door lever, in aged brass, into its creations. A more discrete version of the previously presented pieces from this Japanese-inspired collection that fits perfectly into modern architecture, adding a contemporary edge to any door. When paired, both the door and the lever acquire a new depth, showcasing a fusion of innovation and sophistication that's hard to miss.
SHOP THE LOOK
---
The collaboration between RK ALUMINIUM and PullCast is a true symphony of creativity. It's about two entities coming together, each bringing their unique strengths and expertise to create something truly extraordinary. RK ALUMINIUM's commitment to quality and design excellence, combined with PullCast's artistic and innovative hardware, results in door designs that are nothing short of masterpieces.
At PullCast, we are honored to be a part of RK ALUMINIUM's journey in crafting exceptional doors that redefine spaces. The collaboration continues to inspire us, pushing the boundaries of what's possible in door design. Together, we look forward to creating more awe-inspiring designs that captivate hearts and elevate spaces. Stay tuned for more exciting news regarding bespoke pieces and this amazing collaboration!
---
SEE ALSO: Create a Design Signature With PullCast Ready-to-Ship Hardware
---
---
PullCast Blog is glad to be able to testify that RK ALUMINIUM pushing the boundaries of door design. Keep reading us to learn about other very discerning interior design businesses. Subscribe to our newsletter and follow PullCast on Facebook, Pinterest, and Instagram for updates!