Top Best Interior Designers From Italy - Part II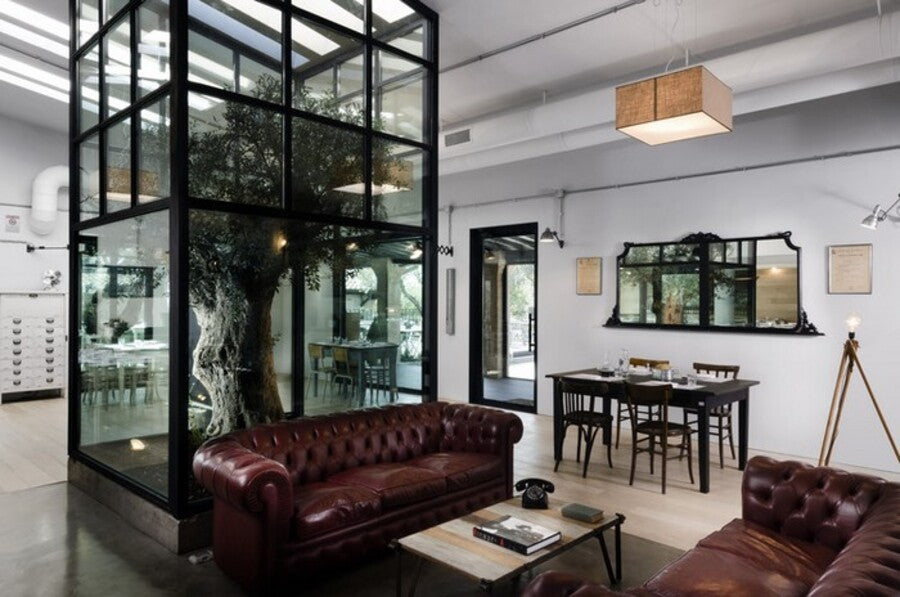 Top Best Interior Designers From Italy - Part II ⇒ Hosting some of the best city worlds, like Rome or Milan, Italy is absolutely one of the best countries when we talk about interior design! This country is the home of the greatest event Salone Del Mobile Milano, luxury furniture brands, and top interior designers, like some you will get to know in this article. Have a look!
Top Best Interior Designers From Italy
---
Part II
De Ponte Studio Architects
De Ponte Studio Architects was founded by Silvio De Ponte, an architect and lighting designer. Following their graduation from architecture, the architects worked as set designers in the theatre for several years, collaborating with a variety of international companies and directors such as Giorgio Strehler and Bob Wilson. During this 6-year experience, he learned about light and how to use it wisely, which he now applies to his architecture and interior design projects in his present career as an architect and designer.
See Also: Top Best Interior Designers From Italy - Part I
Dimore Studio
Dimore Studio, founded in Milan in 2003 by Britt Moran and Emiliano Salci, is a full-service, global architecture and design studio that specializes in residential, retail, and hospitality projects, as well as manufacturing Dimoremilano furnishings, textiles, and lighting designs.
The heart of the business for the 40+ person team, as well as for Dimoregallery, the evocative setting that features a rotating installation of the Gallery's collection of great masters of the twentieth century and contemporary designers, is the 19th-century location of Via Solferino in Milan's Brera district.
DLArchitecture
Architect Domitilla Lepri launched DLArchitcture in Shanghai in 2006. Domitilla Lepri worked with numerous studios in Rome and completed renovation projects and houses in Rome and Milan after graduating with a degree in architecture in 2000.
Droulers Architettura
Materials and details of the Droulers Architettura style make spaces and locations ageless. Even when they reinvent forms and lines that have molded the past, the projects are modern. Nathalie and Virginie pay special attention to space and light, always striving for the ideal balance between the many elements and the needs of the customer because a project should fit like a tailored suit.

Exclusiva Design S.R.L
Exclusiva Design S.R.L. is an Italian firm that specializes in the creation of custom-made works and brings together artists, decorators, and artisans to create one-of-a-kind and elegant works that are suited to the needs of consumers and designers. Customers who want distinctiveness and innovation, the company's keywords, regard attention to detail as an opportunity to convey their style, prestige, and personality. Exclusive Design, based in Rome, has garnered multiple accolades for its work.
See Also: Amazing Design Projects Inspired by Italy
Fabbio Azzolina
Fabio Azzolina Architect is a well-known interior design and architecture firm situated in Italy, notably in the magnificent city of Milan. Founded by Fabio Azzolina 18 years ago, the studio has developed highly elaborated design and renovation projects in Italy and around the world, with the participation of Lorenza Marenco, who has had a strong and important collaboration with the studio over the years, allowing it to achieve the recognition it has.
Fima Architecture & Design
FIMA is committed to putting its know-how to work for its clients' needs and objectives, as well as developing collaborative relationships based on communication and idea exchange. This is the only way architecture can be a perfect balance of the ideal and the practical, of elegance and pragmatism, of form and function. People, their needs, and the environment in which they live are the focus of FIMA projects. Harmony and balance are accomplished through a multifaceted, holistic approach that is the result of professional work done with environmental awareness.
Gabriele Salini
Gabriele Salini is the well-known architect of one of Rome's most important projects, the G Rough Hotel. Rome's G Rough is the newest hotel to aim to redefine luxury,' with its ancient disarray complemented with mid-century antiques that add a contrasting layer of cool.
Gla Genius Loci Architettira
Genius Loci Architettura is a well-known Italian firm that works with national and international customers on architecture, interior design, and planning. Genius Loci Architettura's key to success, according to the team, is their capacity to listen and comprehend their clients' goals and needs, to meet the client's vision, and to exceed their expectations.
Hot lab
Hot Lab has been exciting the world of luxury boats since 2004. It was founded in Milan by Antonio Romano and Enrico Lumini. With a minimalist and beautiful interior design style, Hot Lab engages with some of the most famous shipyards and owners throughout the yacht construction process. Hot Lab rose to the top of a very competitive industry in less than ten years thanks to its dedication, enthusiasm, and invention. The studio has won numerous international accolades for its incredible work over the years.
See Also: Today's Top 5: Italy's Best Product Designers
Il Piccolo
Since 1968, Il Piccolo has specialized in interior architecture. For more than 50 years, the company has catered to the most selective customers and cutting-edge designers. Upholstery, furniture, and restorations were all part of the studio's evolution.
The studio was originally relocated to Brera in the early 1980s, created by the architect pair Massoni and Cazzaniga, and was named after the Piccolo Teatro. Il Piccolo has produced around 500 contract designs in ten years, setting up shops all over the world with strict deadlines and high expectations.
Iniala Group
In the areas of hospitality, development, and philanthropy, the Iniala Group is committed to providing the greatest degree of quality and elegance.
Key Italia Srl
The home décor brand Key Italia has offices in Milan, Moscow, Kyiv, and Almaty. The interior design firm also develops luxury interior design projects and represents a number of Italian manufacturers. Key Italia has expanded its services to encompass not just private interior design projects, but also contract and outdoor projects, as well as lighting design.
La Macchina Studio
La Macchina Studio was founded in Rome in 2013 as a result of a cooperation between Gianni Puri and Enrica Siracusa. La Macchina shifts from territories to objects with dexterity, reshaping their outlines with its visionary approach.
See Also: The Amazing Story of Spinardi's Hardware Store in Milan, Italy
Locatelli Partners
The Locatelli Partners Studio has worked in every field of design and in a wide range of contexts since its inception. Private residences, showrooms, shops, and exhibitions are among them, with projects ranging from new construction to the restoration of enormous complexes and old dwellings, all of which combine a contemporary rationalist style vision with inspiration and respect for heritage. The spirit of Milan, the birthplace of Italian design excellence, is reinterpreted as a balance of beauty and rigor in an all-encompassing approach to thinking about the entire design project, from the direct relationship with the client to dialogue with spaces and materials that is always alive and unique, all in the name of art.
Matteo Nunziati Studio
Matteo Nunziati is an internationally recognized architect and designer who focuses on luxury hotels, wellness centers, SPAs, and residential projects. He is one of the most influential international architects and designers of his time, having completed numerous prestigious buildings all over the world. It has received numerous awards and accolades for its remarkable work. Nunziati works with a carefully selected team of international architects and interior designers to maintain high-quality standards. Matteo Nunziati's office is a showcase of innovation and creative excellence, strategically located just minutes from Milan's historic core, the world's fashion and design hub.
MOB Architects
MOB Architects believes that architecture influences the behavior of those who live in it, and as a result, they construct intimate, elegant, and pleasant places with the goal of increasing people's quality of life. They provide a complete service to the customer, from design to on-site support, from material purchasing advice to interior furnishings, all while keeping a high-quality project standard throughout. The studio relies on the collaboration of artisans and trustworthy suppliers to complete a turnkey project, ensuring the tranquillity and safety that their customers seek.
MORQ
MORQ is a worldwide positioned yet locally engaged unique firm situated in Italy and Australia, founded in 2001 by Matteo Monteduro, Emiliano Roia, and Andrea Quaglia. Its work has won multiple accolades and has been widely published internationally, spanning from small-scale residential and retail spaces to large-scale landscape and urban planning. The founding partners have also dedicated academicians who contribute to designing lectures and exhibitions on a regular basis.
Nemesi Studio
Nemesi Studio is one of the most inventive Italian studios in the field of urban architecture and design, founded in 1997 by Michele Molè and directed since 2008 in conjunction with Susanna Tradati. His distinctive design study on modern languages is backed up by a strong technical foundation.
Nobili Design
Nobili Design, a group of outstanding architects and designers, works on interior design projects all over the world and has amassed a wealth of experience based on creativity, innovation, and originality over the last decade. The interior design company provides interior design services as well as interior design concepts for your home at affordable pricing.
Nomade Architettura Interior Design
Selina Bertola launched Nomade Architettura Interior Design in 2010 and has since built a solid position in an exceedingly competitive field such as interior architecture and interior design. The studio specializes in residential, office, commercial, and retail projects, and it works hard to understand and meet the objectives of its clients. The studio is equipped to manage projects in any country because of its extensive global network of associates.
NOS Design
NOS Design is a global architecture firm that specializes in true "Made in Italy" architecture, interior design, and product development. The NOS Design studio is based in the Eternal City of Rome and serves an international clientele. It was founded by award-winning Architect and Interior Designer Benedetta Gargiulo Morelli and Architect Simona La Cognata.
Noses Architects
At the time of the project, Noses Architects was a Rome-based architectural firm with partners Luca Gasparini and Mohamed Keilani. The studio is notable for its ability to blend many styles and its pursuit of purity. Amazing!
OBICUA
OBICUA is a multi-award-winning international firm with offices in Rome, Milan, and Salt Lake City. The team is active in a wide range of initiatives on a global scale, from small to large. The design of OBICUA is inspired by the historical and environmental surroundings, and it aspires to be a continuation of the Italian history of design excellence. Their work is heavily affected by the past while being committed to the future, always reaching the ideal of Beauty as a means of improving humanity's quality of life.
Palazzo Morelli
Palazzo Morelli is an Italian surface, furniture, and interior design finishing firm. Palazzo Morelli, founded in 2006 by Alessandro Ortenzi in the Italian medieval town of Todi, represents the highest quality, attention to detail, and innovative professional services for architects, interior designers, and real estate developers in Italy.
Discover the exclusive and luxury world of PullCast and dive into our amazing and elegant list of decorative and architectural hardware products. Did you like our article Top Best Interior Designers From Italy - Part II? Let us know! They will help you elevate and transform your home decor or your interior design project into a unique experience! For more inspiration regarding decorative hardware, follow us on Facebook, Pinterest, Twitter, Instagram, Linkedin, and Youtube!