TRAVEL WITH US TO MALTA AND DISCOVER INCREDIBLE VIEWS AND CRYSTAL BLUE WATERS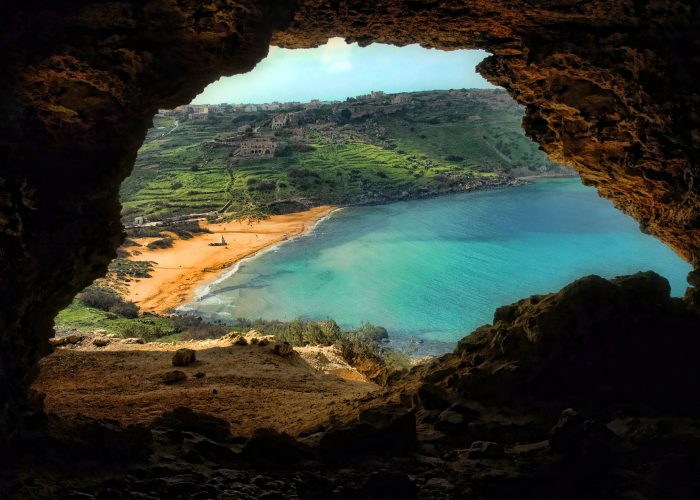 Travel with us to Malta and discover incredible views and crystal blue waters
-
Malta's beaches
are known to be some of the finest in the Mediterranean. You've got the choice of three idyllic islands, each with their own unique coastline. The sun shines for an average 300 days of the year, so this is
a great place for a sun and sea holiday.
Today, We welcome you to travel with
PullCast Blog and discover this piece of paradise.

Travel With Us to Malta, Where The Sun Shines for an Average 300 days
Malta is the sunniest country in Europe, basking under almost 3000 hours a year of sunshine. Even in the height of winter you can enjoy the rays, as the sun shines for more than 300 days a year.  
---
See Also:
Discover PullCast New Partnership with Fabulous Home Unique Concept Store
---
Peter's Pool
This little secluded inlet is protected by steep white cliffs and surrounded by beautiful wild plants and flowers. At the sunset, the yellow sunbeams made the spot being golden colored. The way the waves carved the rocks is fascinating. Take a swim or sit on the sandstone, and enjoy the stunning surroundings. Listen to the sound of the ocean and unwind.  
Editor's Choice
An immersive cabinet hardware creation by artisanal craftsmanship exploring the deep assembly and diverse life behold in profound tropical waters. Coralo luxury drawer handle, beholds the capacity to create an epifania of composition in contemporary furniture designs, treasuring consistency in its aesthetic.    
Qawra Point Beach
Famous for its clear turquoise waters and sensational sea views, the beach, with its smooth flat rocks, is the ideal place for catching a few rays, picnicking, and relaxing. And with regular access points into the clear, calm water, one doesn't have to walk far to cool down.  
Editor's Choice
The ocean is wide and wavering, keeping unique and beautiful secrets. Dipped in blue waters, our Codium gold brass drawer handle is delicate and authentic, a fetching detail to any drawer, cupboard or wardrobe, for cabinet hardware.
Ramla Bay
Meaning "Red Beach" in Maltese, Ramla I-Hamra is the biggest beach of Gozo. It provides magnificent views of the islands of Gozo and Comino. The sands of this beach are a vivid burnt-orange color with subtle red undertones. Thanks to oxidized limestone deposits as well as coral, beach-goers enjoy this unique hue. Not only is Ramla Bay a wonder for its uniquely colored sand, but it's also close to Calypso Cave.  
---
See Also: Brand New Projects With PullCast Hardware
---
Blue Lagoon
It's easy to see why the Blue Lagoon attracts so many visitors. The natural lagoon is so calm and crystal clear that it resembles an enormous swimming pool. On hot summer days, with kids floating on inflatable tubes, the lagoon appears to be a giant recreation center.  

  Did you like our article Discover PullCast New Partnership with Fabulous Home Unique Concept Store? Let us know! If you want to discover more about the exclusive and luxurious world of PullCast and our elegant collections of decorative hardware, then feel free to follow us on social media: Facebook, Pinterest, Twitter, Instagram, Linkedin, and Youtube