WONDERFUL IDEAS TO UPGRADE YOUR HOME DECORATION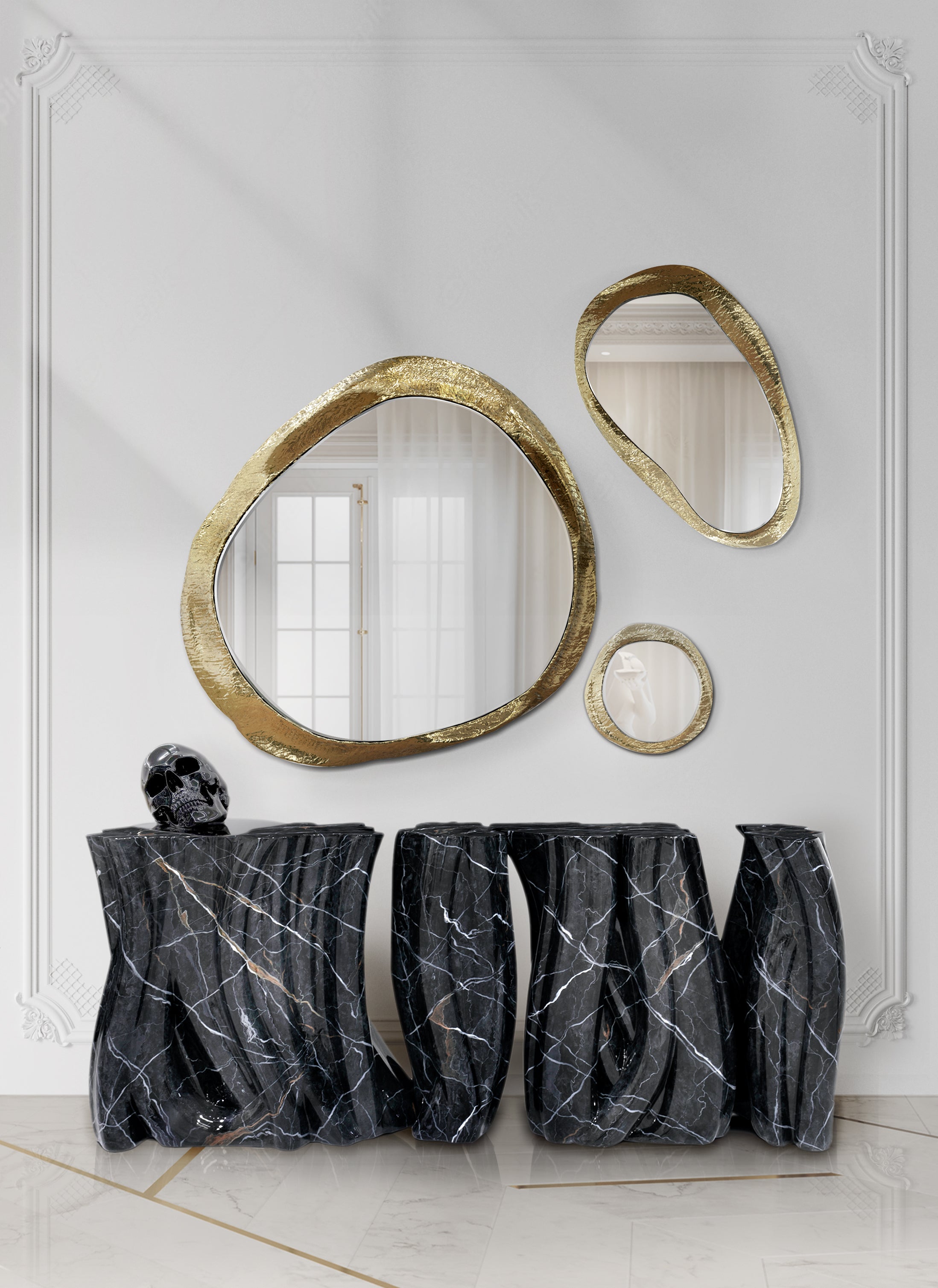 Wonderful ideas to upgrade your home decoration --> In today's article, we have gathered a series of inspirations that will certainly give you an idea of how you can modernize and upgrade your home decoration, and ultimately create the perfect living and dining room design!
 LIVING ROOMS 
What a fantastic combination between the comfortable Marco Armchair from Essential Home and the stunning view. Can you resist this Duo and this perfect mid-century living room?
See Also: Stunning Cabinet and Door Knobs
There's no point in great interior design if great lighting is missing. A chandelier always fits and Hendrix is known for setting the right mood every time. It's all about the atmospheres you create!
Aiming for both retro and contemporary ambiances, the Hendrix Wall Lamp brings nothing but a touch of freshness to your home decor. Be ready for a piece that is bound to take your breath away and boost your inspiration – it's all about the experience itself.
The Couple Botanical Rug gives a unique twist to interior design projects and upgrades the bathroom at the same time perfectly combined with the dark tones of the bathroom. The Couple botanical rug brings a certain aura of romanticism, mystery, and magic to this ambiance.
 
Known as Nature's child, Brabbu pays homage to the mountains, the oceans, the forests, the deserts, the sky, and all the different cultures around the world. By providing a connection link between Nature and an urban lifestyle, Brabbu has the ability to transform all those scents, textures, flavors, colors, and shapes into breathtaking pieces of furniture, lighting and upholstery.
Mid-century design is a trend and it keeps on growing bigger and bigger in the hearts of those who are really passionate about interior design. Let Florence Center Table be the great unifier in your living room. Fall in love with what you do every day.
Editor's Choices:
Why save all the glitz for one night only? Make it part of your home design every night with the Tycho Round Suspension Lamp. Now it's up to you to spark the glamour!
Discover this amazing living room with Delightful and Essential home pieces! Always on an everlasting ride to provide you with unique luxury designs, whether you're finishing an interior design project or just giving that new look to your own home decor. Inspiration is what makes the world go around!
The living room with high ceilings and neutral color scheme was likewise decorated with one-of-a-kind elements, including the Saboteur Swivel single sofa and the Thomson sofa, both of which become crucial upholstery parts of the decor while the Vertigo side tables introduce a sublime and sleek touch.
⇒ See Also: Exclusive Door Hardware For Autumn Projects⇐
What's better than a modern classic armchair? Two modern classic armchairs! With Versailles, you're given the opportunity to have both the creativity and rich decoration of the Versailles Palace in your living room.
Editor's Choice: 
A home should be the treasure chest of living, right? In order to keep your most precious things somewhere safe and private, the Frank Chest was created. We just love it when the finest craftsmanship meets artsy elements.
DINNING ROOMS
The Bellagio dining table is the idyllic centerpiece. This setting is further enhanced by dining chairs that balance luxury and comfort to their finest form as these modern designs are enveloped in gray leather and velvet and feature polished brass details. The Shard suspension makes quite an impressive statement with its strong character as well as brass and crystal glass accents, inspired by the iconic Shard London Bridge building.
We all know mid-century design is effortlessly cool. Carter Suspension Lamp is the singular piece that your mid-century home decor was missing. Designed with the great discoveries of space in mind, Carter has all the unique fixture elements to be a memorable modern lighting design.
wonderful ideas to upgrade your home decoration
Hands up if your home is a constantly evolving mix of all the things you love – as it should be. The Apis Dining Table is perfect for places with character. Shapely furniture with rounded curves and fluid shapes takes center stage within this elegant theme.
KITCHENS
Take a look at this beautiful and modern kitchen, designed with contemporary materials and style. Pullcast's Skyline Cabinet Pulls adorn the cabinets with touches of gold, adding a touch of luxury to the minimalist kitchen!
wonderful ideas to upgrade your home decoration
Looking for some accent lighting fixtures in your kitchen design? Bring the glow with the Niku Pendant Lamp. Featuring a structure in gold plated brass, shaders in gold plated brass, and glass, this pendant lamp will fill any home decor with exoticism.
⇒ See Also: Marvel At This Exclusive Miami Property By Luxxu⇐
Sometimes all you have to do is keep it simple and unique. Madeleine Pendant Light is inspired by a flower bouquet and by Madeleine Peyroux. Light, gentle and elegant, this suspension fixture will add a French touch to your kitchen.
Futuristic aesthetics, mid-century character and a comforting swivel base? The Russel Bar Chair is all of this in one. What are you waiting for to create the kitchen of your dreams?wownderful ideas to upgrade your home decoration
ENTRYWAYS
Check out this wonderful corner with Essential Home's Reeves chair, elegant Botti side table, and the stunning Wilde mirror! We are completely in love with the combination of these pieces and their colors! What do you think?
Franco Sideboard is a homage to Scandinavian design and mid-century style. The perfect fit for a simple design with mid-century vibes. wonderful ideas to upgrade your home decoration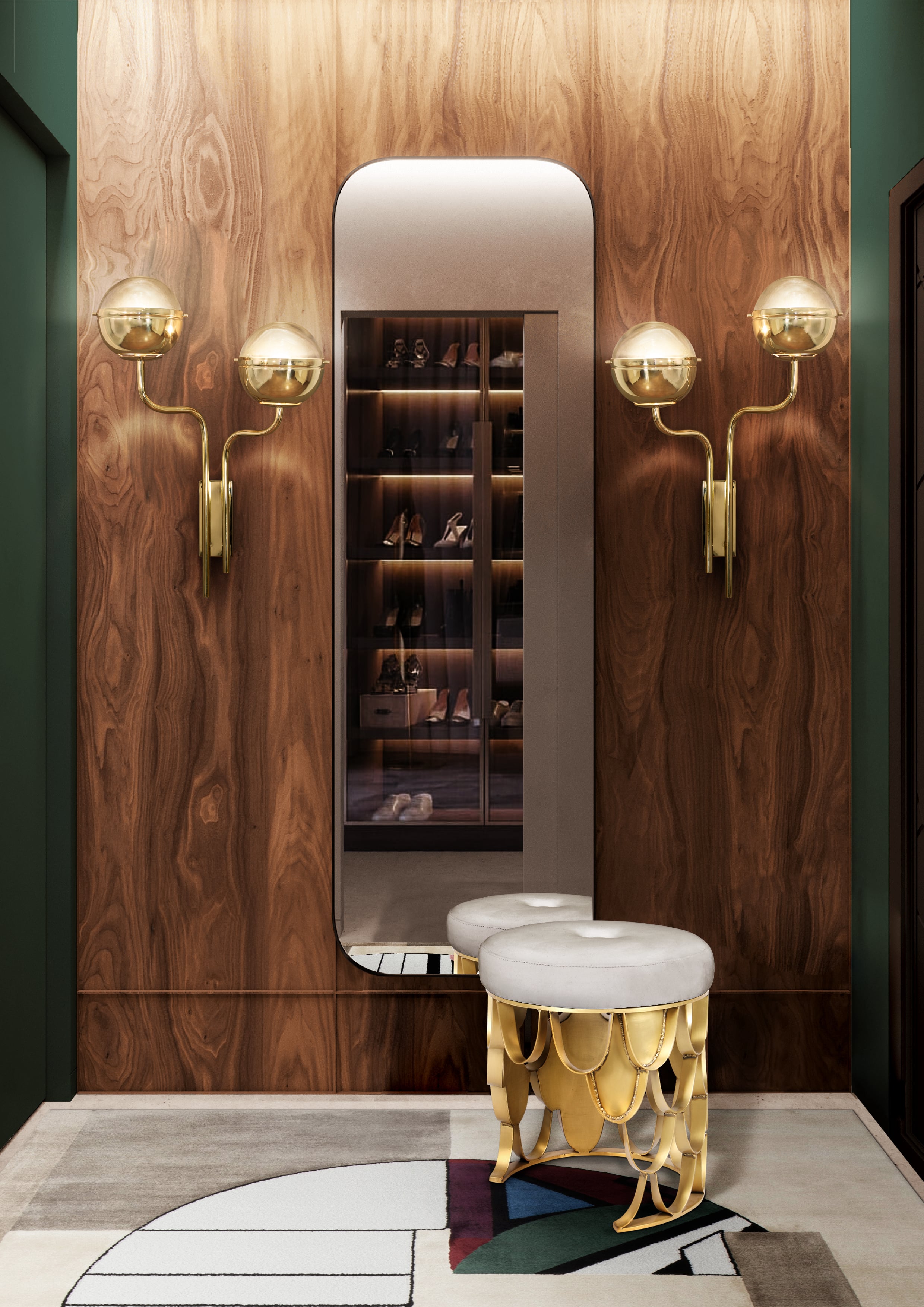 If your hallway feels empty, do not hesitate to find the perfect companion. Soft to the touch, made out of Natural Wool and Botanical Silk, this is a unique colored rug that is a perfect company for any place in the house.
wonderful ideas to upgrade your home decoratio
wonderful ideas to upgrade your home decoration
Receive your guests in your house and create an amazing first impression in your entryway with an astonishing hardware piece like our Skyline Door Pull! wonderful ideas to upgrade your home decoration
Decorate your home with one-of-a-kind jewelry hardware. Baruka Door Pull is our cultural manifest, a perfect reflection of a thousand of years old legacy. wonderful ideas to upgrade your home decoration.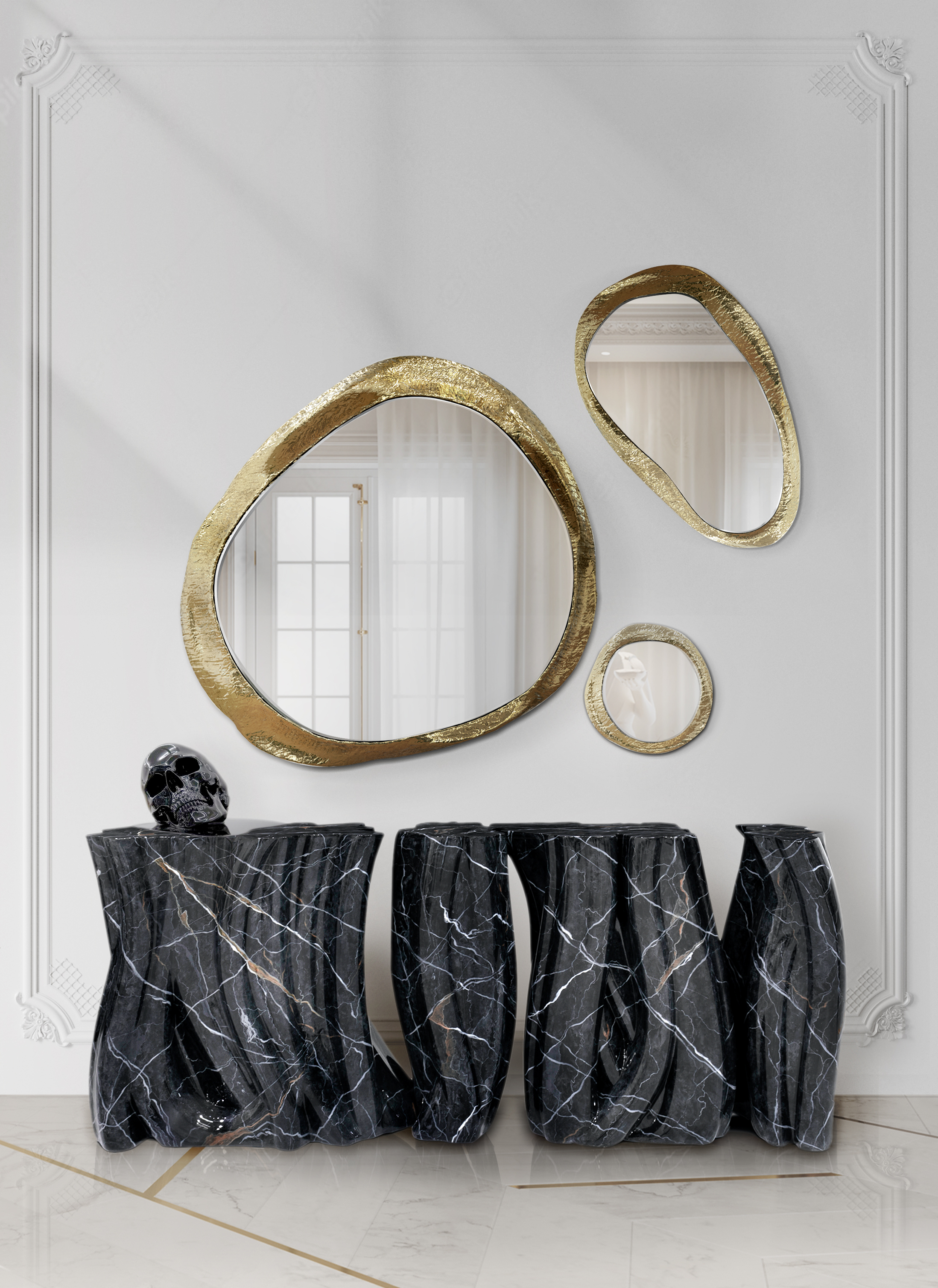 A demonstration of both imagination and strong design skills, the Monochrome console table is a remarkable piece that stands out in any room or setting. Perfect for contemporary homes, this console embraces delicate craftsmanship and embodies leading-edge design, through its daring curvy shapes and dark tones.
living room and dining room ambiences
Influenced by the California Gold Rush, the Millionaire Safe is a statement piece designed to cause an impression. Built-in a Mahogany structure and gold-plated polished brass frame with several dents, it sparks both interest and imagination reminding the vault robbery attempts in the old west.