10 SUMMER TRENDS FOR WARM AND LIGHT ATMOSPHERES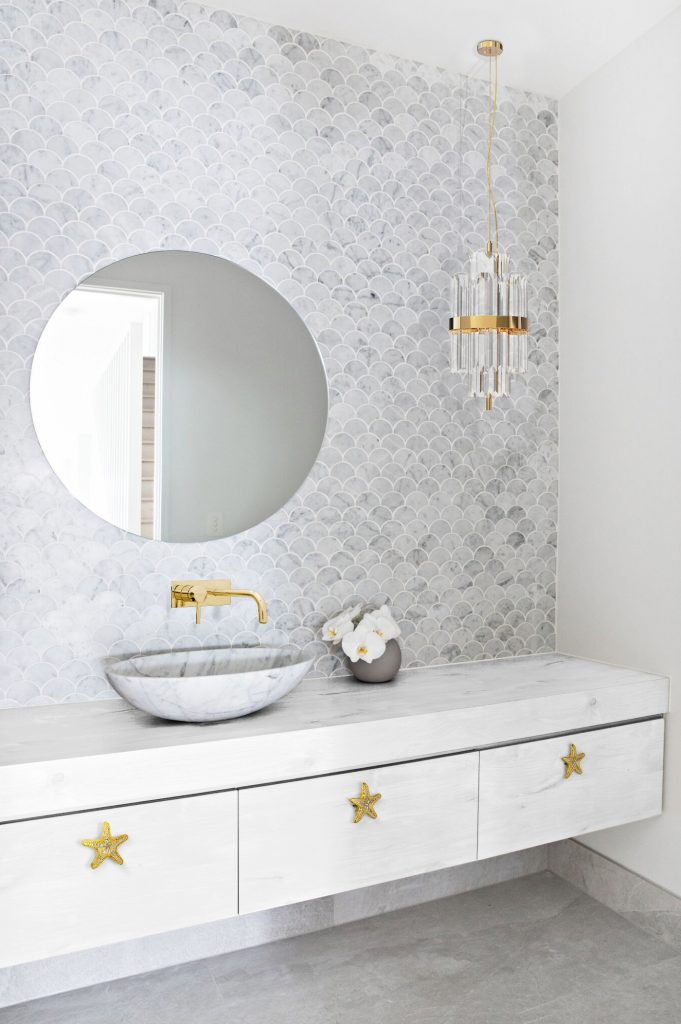 10 SUMMER TRENDS FOR WARM AND LIGHT ATMOSPHERES – Summer is just one step away, and we are already rejoicing in anticipation of the lightness and warmth of the hottest season of the year. In that spirit, PullCast Blog has compiled a number of noteworthy trends to give your home a summery feel. It's all about embracing the little things and displaying how they may affect a home's overall design. The following proposals combine aesthetics and utility in a way that perfectly captures the spirit of the season, from handles that are inspired by seashells to pulls that are based on breathtaking landscapes.
---
SEE ALSO: From Traditional to Contemporary: Hardware that Fits Every Style
---
10 Summer Trends
For Warm And Ligh Atmospheres
It's all about summer trends and that plethora of peaceful decor options to enjoy. Bold hues and breezy coastal vibes are anticipated to return, as the heat settles in, and ocean-inspired features are always an interior design summer must! But there are a ton of other décor inspirations to take into account, particularly with regard to more ambitious hardware designs. Always on trend, hardware luxury design brand PullCast welcomes diversification with a few thrilling surprises!
1. Statement Designs
While possibilities for pulls with more unique shapes are becoming more and more popular in the hardware industry, traditional brass hardware will always be significant for a variety of reasons. These pieces of hardware make a big impact and are ideal for hallways or bigger spaces. PullCast has expanded its selection of hardware goods throughout the years, offering a variety of styles that profit from a stronger appearance. Consider the Twig door pull, reminiscent of the twigs one can find during promenades in the sand: a design that draws strength from the understated yet majestic aspects of nature.
2. Seashell Decor
The intriguing addition of the nautical and coastal décor styles is the seashell elements. These playful patterns effortlessly infuse your home with the desired cool summer emotions. PullCast has experimented with this concept and expanded its selection of handles, most recently adding the Monae and Swell handles to its catalog. These patterns exude the joy of summer like no other!
EDITOR'S CHOICE
Swell Cabinet Handle + Monao Cabinet Handle + Seashell Drawer Handle
3. Natural Stones
When it comes to natural stones, the trend has made a huge comeback, particularly for textured and patterned materials like marble. There are countless ways to incorporate this immensely rich material due to its great diversity, which ranges from darker tones to more vivid ones and even veined elements that stand out and create a unique look. Its timeless appeal and durability are unquestionable. PullCast has just introduced two new models to the Hendrix series, which is designed in the mid-century modern style.
---
---
4. Hints of Turquoise
The color turquoise is a reminder of paradisiac warm seas and therefore a natural representative of summer. This distinctive shade is a fan favorite because it has a calming effect, unlike any other. PullCast has begun to use this kind of stone to lend a peaceful and soothing tone to some of its creations, such as the Turkesa handle, a lovely object created with a spiritual concept, bearing the crystal healing energy of water in mind.
EDITOR'S CHOICE
Hendrix Door Pull + Turkesa Drawer Handle
5. Home Jewelry
Decorative hardware essentially serves as jewels for furniture or door designs. It is a lavish accent that has the power to make or shatter a room's design. By going beyond the typical norm, PullCast aimed to give this kind of accessory a new perspective. The company even offers a Limited Edition line that draws inspiration from many muses, one being history, and gives room to the necessary edge and sparkle.
6. Warm Metallics
This season, introduce warm metallics to your decor. Few other materials can give a place the individuality and warmth that metals like brass, bronze, copper, or rose gold can. The easiest method to approach this trend is definitely to mix metals, but one can also choose to take metal and blend it with other polished finishes like hammered, matte, or brushed. It will contribute to the development of a tranquil, pleasant atmosphere that is full of vitality.
EDITOR'S CHOICE
Linckia Drawer Handle + Leaf Door Pull
7. Everything Organic
Because they add something so unique to the aesthetic, organic designs such as undulating lines, sweeping curves, and even imposing arches will never go out of style and that is why they are contemplated as one of the 10 summer trends. One of PullCast's primary sources of inspiration, nature, serves as the basis for this movement. Organic shapes can have a wide range of stimulating qualities that give a space more intrigue and depth rather than being limited to a predetermined structure or crisp lines.

Hardware items from PullCast's Earth Collection, like the Kerma door pull, perfectly capture this fusion of contemporary and minimalist natural designs.
---
8. Nautical-Themed Elements
Ahoy, Sailor! Summertime is sure to elevate outdoor life to a top priority. The leading elements in the trend scene include layered lighting, curved furniture, or meandering garden walks. Even if it is an outside location, it is imperative to remember the significance of details. So take a chance and add extra nautical details to your outdoor space. With plenty of fun handles resembling fascinating marine species and environments, PullCast's Ocean Collection will help you go nautical! The Codium, Karpa, and Caviar hardware styles make great selections while providing a little extra ornament.
EDITOR'S CHOICE
Caviar Door Lever + Codium Drawer Handle + Karpa Cabinet Handles
9. Embracing the Landscape
Sometimes is better to step away from the conventional and opt for designs that represent something more special. For instance, a door pull inspired by majestic scenery will certainly make a statement. PullCast has just released the Duorum line, whose design is inspired by the stunning Douro Valley's terrace slopes. These pulls illustrate the flowy and curved nature of the Portuguese landscape, offering a striking visual scheme to any door design. Feel free to embrace the more aesthetical side of decorative hardware!
10. Safari Inspiration
From khakis to safari hats and shirts, saphari has always been a huge trend in the fashion world, so why not bring it to the luxury hardware industry? The next concept may seem a little out-of-the-box but isn't that disruptive quality what we admire the most when it comes to interior design? PullCast's amusing proposal provides a feeling of uniqueness. Lions, elephants, and gorillas are just a few of the animal kingdom-themed designs from its Kids Collection that may be used to decorate in a safari-inspired style.
EDITOR'S CHOICE
Elephant Drawer Handle + Duorum Drawer Handle +Lion Drawer Handle
---
---
With the arrival of the long warm days, it is all about summer and summer trends! PullCast has presented 10 Summer Trends for creating warm and light atmospheres. Which ones do you enjoy the most? Feel free to share your thoughts. Keep on reading PullCast Blog for more information regarding luxury hardware design. Don't forget to follow us on Facebook, Pinterest, and Instagram for freshly squeezed updates!