A DIVE INTO COASTAL DECOR WITH THE OCEAN COLLECTION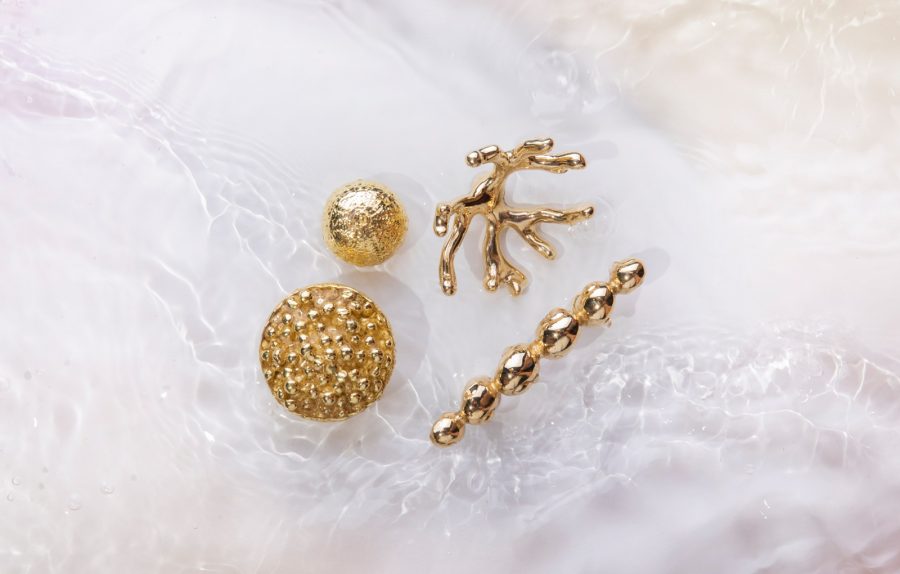 A DIVE INTO COASTAL DECOR WITH THE OCEAN COLLECTION – Whether you are redecorating your coastal retreat or simply yearning for a touch of marine magic in your city dwelling, PullCast's Ocean Collection offers an enchanting solution to transport you to a world of seaside bliss. Would you like to know how to elevate your furniture, cabinetry, and doors with the splendor of the ocean, bringing your living spaces alive with coastal elegance? PullCast Blog will show you how, with ready-to-ship items plenty of summer appeal!
---
SEE ALSO: 10 Summer Trends for Warm Atmospheres
---
A Dive Into Coastal Decor
With PullCast's Ocean Collection
Coastal decor, also perceived as a beach or nautical-inspired décor, is a design style that encapsulates the breezy and refreshing ambiance of coastal living. It draws inspiration from the sea and its elements, embracing natural textures, soothing color palettes, and ocean-themed motifs to create a serene and relaxed atmosphere reminiscent of summer.
Coastal Decor, the Official Summer Trend
Is not by chance that Coastal decor has gained significant popularity as a major summer trend. First and foremost, it allows homeowners to bring the tranquility and serenity of the seaside into their everyday lives. The soothing color schemes, such as blues, whites, and sandy neutrals, create a calming and refreshing environment, perfect for escaping the heat and embracing a laid-back summer vibe.
Additionally, it can be adapted to various living spaces, from beach resorts and vacation homes to hotels, and thematic restaurants. Whether you live by the coast or dream of a coastal lifestyle, incorporating elements of coastal décor into your home can instantly transport you to a seaside retreat, providing a sense of relaxation and escape from the hustle and bustle of everyday life.
EDITOR'S CHOICE
Octo Drawer Handle + Caviar Cabinet Knob + Pebble Drawer Handle
---
How to Incorporate PullCast's Ocean Collection Into a Coastal Decor
PullCast's Ocean Collection is perfect for any coastal-inspired interior design project. With its exquisite craftsmanship and attention to detail, the collection offers a diverse range of hardware designs that capture the essence of the ocean, infusing your living spaces with a touch of maritime charm.
Upgrade your bedroom or bathroom cabinets with PullCast's Ocean Collection drawer pulls and knobs. Choose designs inspired by seashells and other marine creatures, like starfishes or barnacles, to add a unique and whimsical touch to your cabinetry, instantly transforming them into works of art.
EDITOR'S CHOICE
Linckia Drawer Pull + Natica Cabinet Pull + Coralo Drawer Handle
Make a statement with PullCast's ocean-themed door levers and door pulls for indoor and outdoor spaces. Striking, with coral reef designs, the Toile door lever is an exquisite piece that will become a focal point of your decor, creating a seamless flow throughout your home.
EDITOR'S CHOICE
Toile Cabinet Pull + Toile Cabinet Handle + Toile Door Lever
Enhance your furniture pieces with PullCast's ocean-inspired hardware accents. From cabinet handles shaped like fascinating marine creatures to intricately detailed seaweed pulls, these additions will breathe new life into your existing furnishings, adding a coastal touch to your overall décor.
EDITOR'S CHOICE
Urchin Drawer Knob + Codium Cabinet Pull + Natica Drawer Handle
With PullCast's Ocean Collection, you can effortlessly infuse your home with coastal elegance and bring the magic of the ocean into your living spaces. Incorporating nautical and ocean-themed hardware designs into your coastal decor creates a serene and refreshing ambiance that transports you to a seaside retreat. Let the splendor of the ocean be your inspiration, and watch as your home transforms into a summer dream, with these hidden treasures of the sea, ready-to-ship at PullCast's online shop.
For more exquisitely crafted goods, don't forget to browse through PullCast's catalog.
---
---
Are you a fan of summer trends? Did you enjoy our article "A Dive Into Coastal Decor With The Ocean Collection"? We sure hope so! Stay tuned to PullCast Blog, where we'll keep sharing the latest news about the jewelry hardware world, trends, and other content regarding interior design. Feel free to follow us on Facebook,  Pinterest, and  Instagram for more updates on those subjects.