25 DRAWER HANDLES TO MODERNIZE YOUR FURNITURE DESIGNS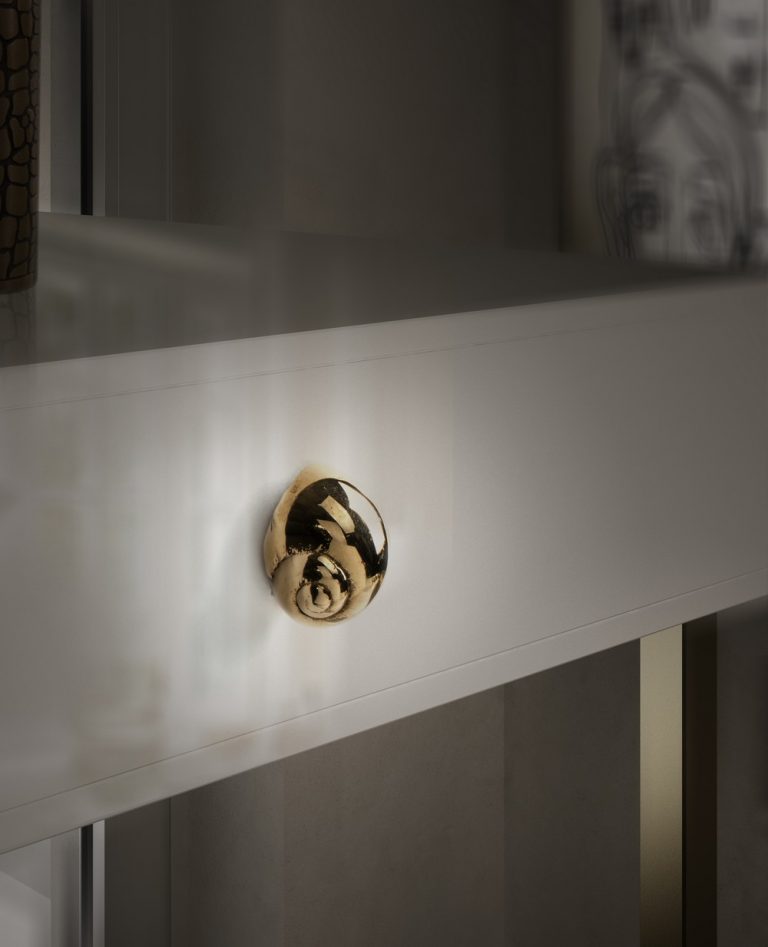 25 Drawer Handles to Modernize Your Furniture Designs ⇒ Explore 25 of the most outstandingly designed drawer handles that are idyllic to adorn any modern or contemporary furniture designs, especially in divisions such as the bedroom, kitchen, or bathroom. These decorative hardware designs truly stand the test of time and have a highly original appeal to them, take a look!
For lovers of mid-century design cabinetry, the Monocles drawer handles assuredly become the perfect complement to furniture designs. The circular form of these designs is bathed in brass, however, it is available in a wide range of finishes, from copper to black nickel-plated. The mid-century modern styled sideboard is by Essential Home.
Inspired by metals and the industrial revolution, this new version of the Waltz drawer handle showcases a lustrous combination of black and gold. Waltz is a great example of functionality with extreme simplicity and it also has a touch reminiscent of the Art Deco era. This exquisite bedroom is well-appointed with the Waltz nightstand, the Chatêau bed, and the Prisma ottoman, the Pharo table lamp, all by LUXXU!
Aberdovey Drawer Pull by Armac Martin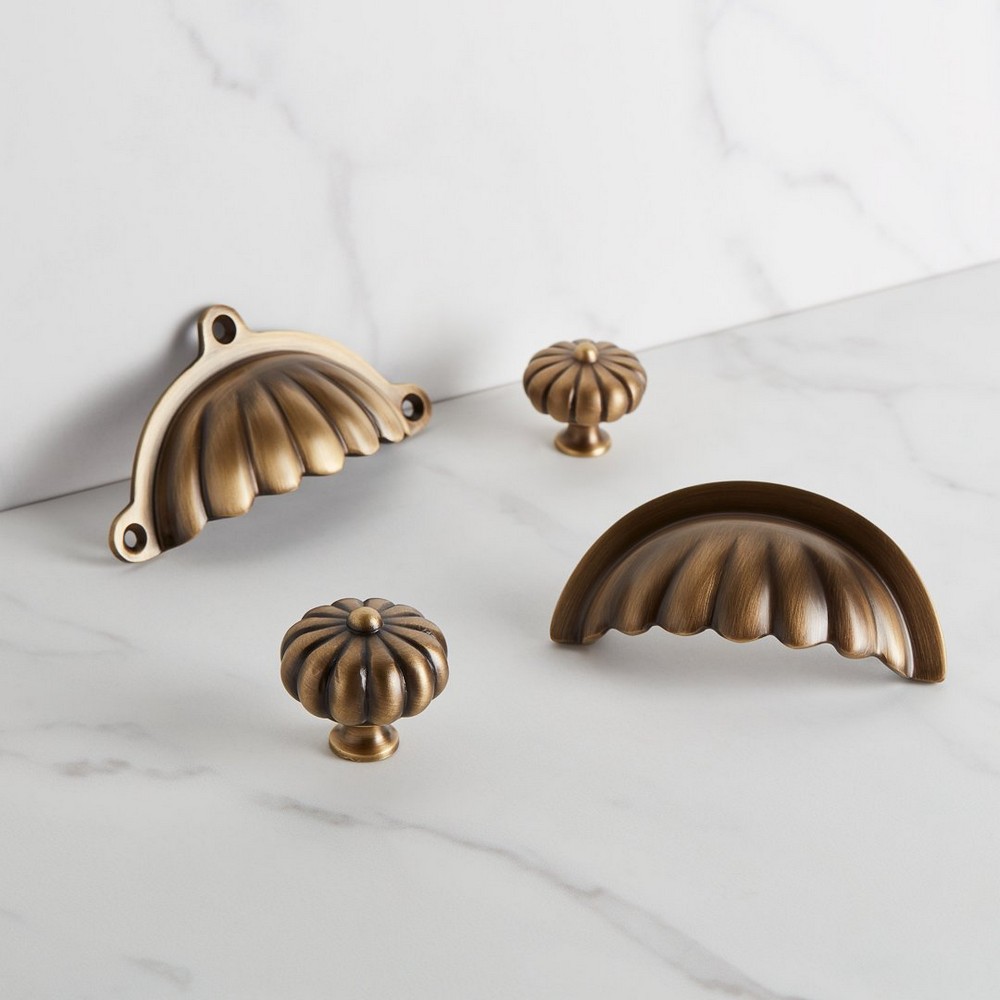 Forming part of the Aberdovey collection, this solid-brass forged shell design with exposed screws is the perfect choice for coastal homes on both kitchens and living room furniture. Supplied with brass woodscrews in a matching finish.
Jewelry has been inspiring humankind for centuries. Made with cast polished brass and Estremoz marble Tiffany drawer hardware resembles the perfect shapes and purity of those who last forever. With a handful of elegance and refinement, adorn your designs cabinetry and sideboards with this exclusive drawer handle.
Luna by Rocky Mountain Hardware
Shown in Silicon Bronze Light, the Luna hardware design showcases a simple yet extremely elegant design, that is perfect for modern kitchen cabinetry.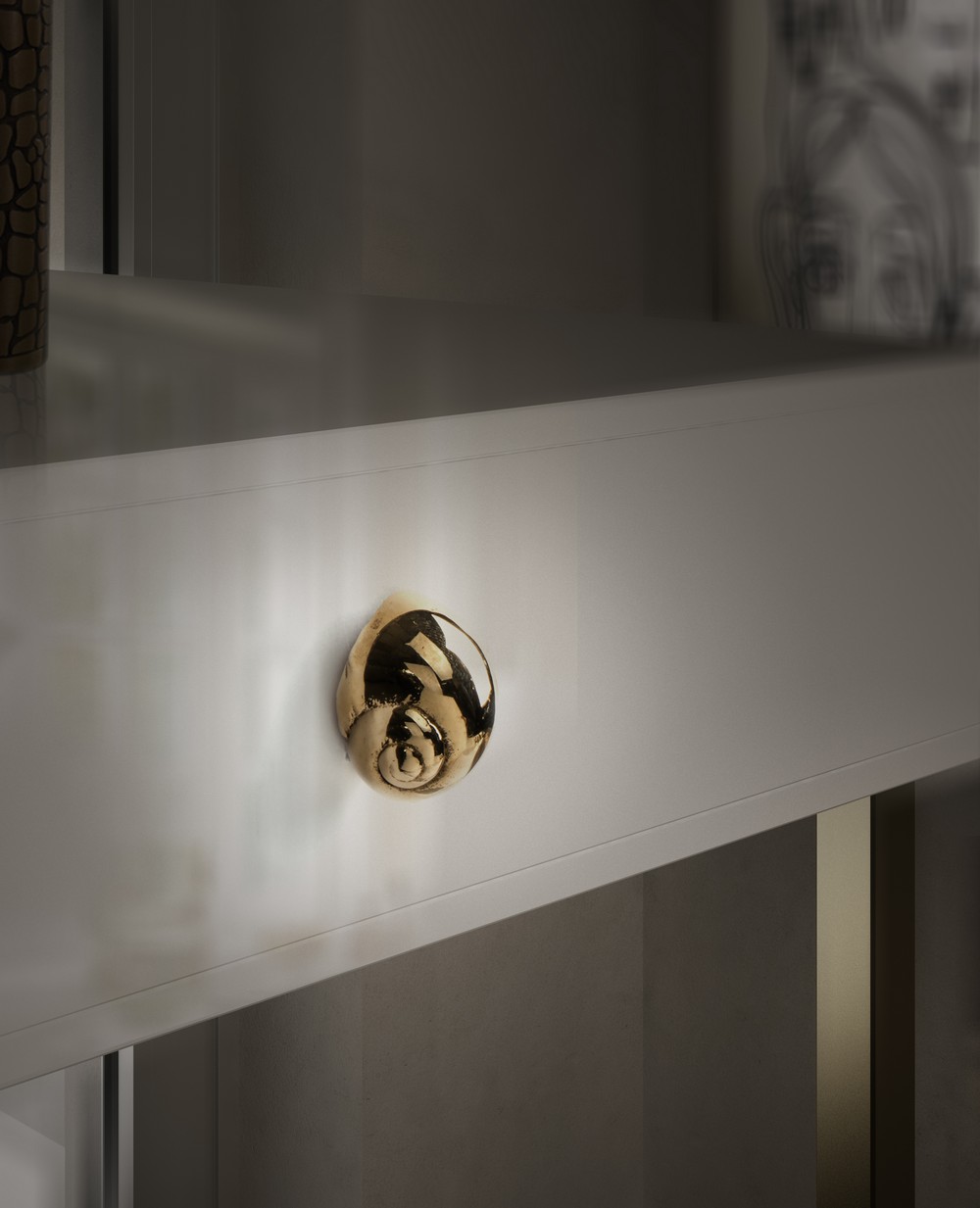 The inspiration behind the Natica drawer handles was based on the unbelievable variety of sealife, more precisely shells, whether brightly striped or on the more pale side. Natica allows for endless mix and match possibilities whether on cupboards, side tables, or cabinet designs.
Crystal KS011 by Deco & Deco Canada
It's the quintessential look that exudes confidence. Crystal — design innovation with style exuberance. From urban chic to modern and retro. From 90-degree precision edges to elegant curves. And while the attention to function with substance is certainly foremost, raising the standard from ordinary windows to highly desirable statements is equally celebrated.
This new model of the Codium decorative hardware in silver tones was inspired by one of the most wavering species of the ocean. The seaweed-like design highlights a delicate aesthetic with fetching details of Cubic Zirconia crystals that add a more extravagant touch to any drawer, cupboard, or cabinetry design.
MT2232 Anvil by Ashley Norton for Manzoni
With its honeyed grey tone created by brushed nickel plating on brass, this finish closely matches Stainless Steel but offers a warm and subtle alternative which is popular in traditional and modern décors.
Feu drawer handle is an unapologetic appropriation of jewelry beauty, elegance, and sophistication. It presents a more maximal character courtesy of details such as a polished brass frame with Swarovski crystals or black crystal glass. The design inspiration behind this exclusive creation lies in the authentic fire corals that shelter sea creatures!
M1890.32ORZSWA by Topex Design
The Crystal "All That Glitters" Collection square crystal cabinet knob is a unique facet of decorative cabinet hardware that adds a shimmering dimension to the space. The only thing more fun than trying it on is picking out the cut and shape.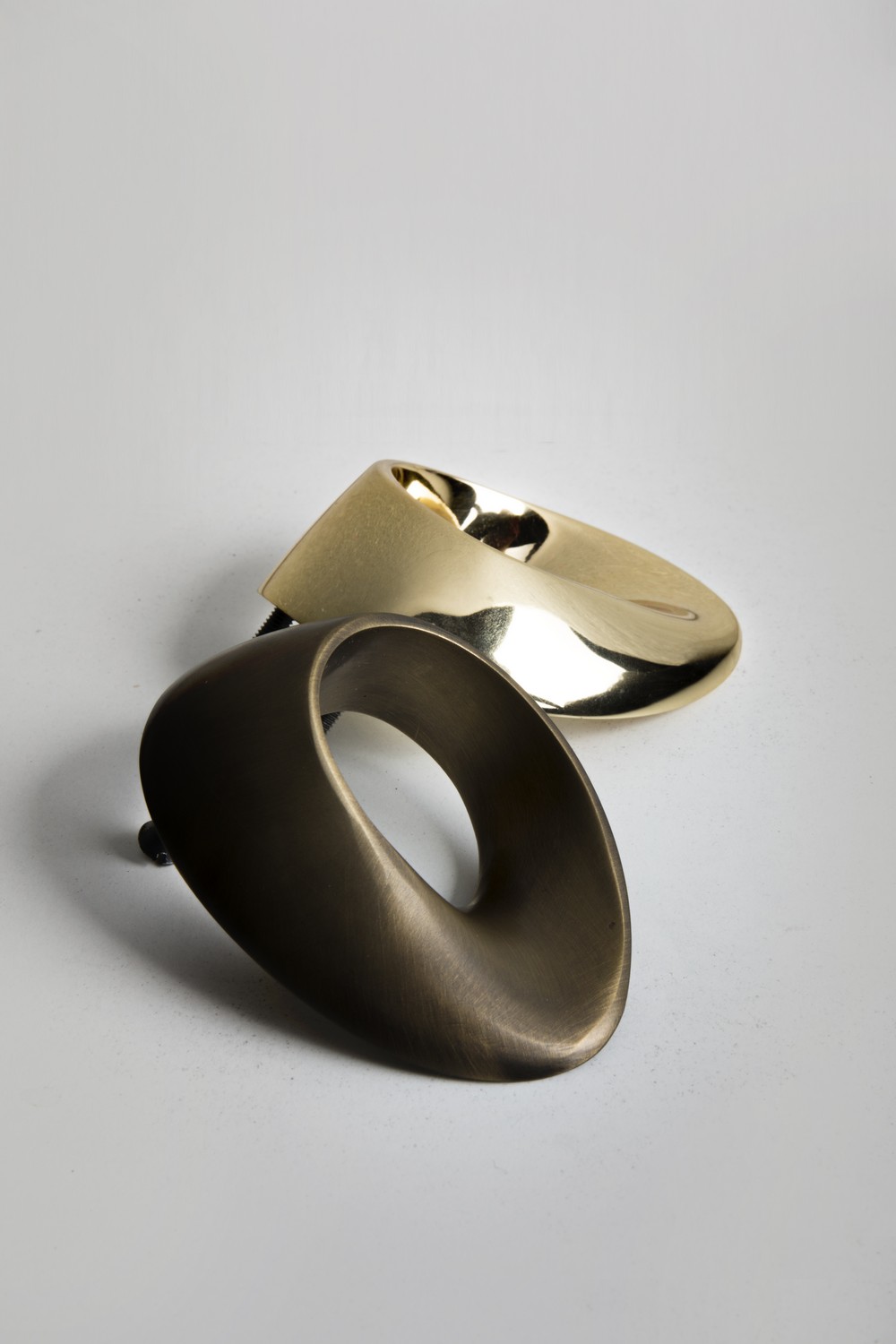 Best suitable for nightstands, the Infinity drawer handle was designed to exude feminine grace as well as everlasting elegance and timelessness.
Inspired by one of the most famous and treasured French desserts, the Macaron drawer handle portrays delicacy, charm, and distinction in cabinetry. Due to its unique aesthetic, this hardware design becomes the perfect addition to sideboards and cupboards, enabling the arrangement of a sculptural scheme.
Custom Smokey Quartz Cluster by Matthew Studios Inc.
Matthew Studios designed this beautiful hardware piece where each smokey quartz specimen was hand-selected and individually wrapped in lost wax and cast in brass and then polished by hand.
For any major metropolis, beauty is a precious backdrop even to appreciate things from afar. Skylines are the city's profile, an iconic symbol, and just like our furniture door and drawer handles, create a silhouette when set in context. This outstanding bathroom decor features a series of bathroom designs by Maison Valentina, including the Abism Jellyfish surface, the Eden vessel sink, and the Sapphire mirror.
Jessica by Lisa Jarvis Hardware
Hardware piece with finishes available in both satin brass and polished nickel.
The brass accents of the Urchin drawer handle contrast perfectly with the neutral color scheme chosen for this interior space. Inspired by the striking beauty of the globular sea animal, this jewelry hardware presents noble textures and a delicate form. The lighting design found within this set is the Tycho wall lamp by LUXXU
Inspired by the vastness of starfishes, Linckia is a range of graceful furniture drawer handles that are bound to give a more seafaring touch to one's home decoration. The mirror is by LUXXU and the vessel sink is by Maison Valentina.
DP140Z by Hamilton Sinkler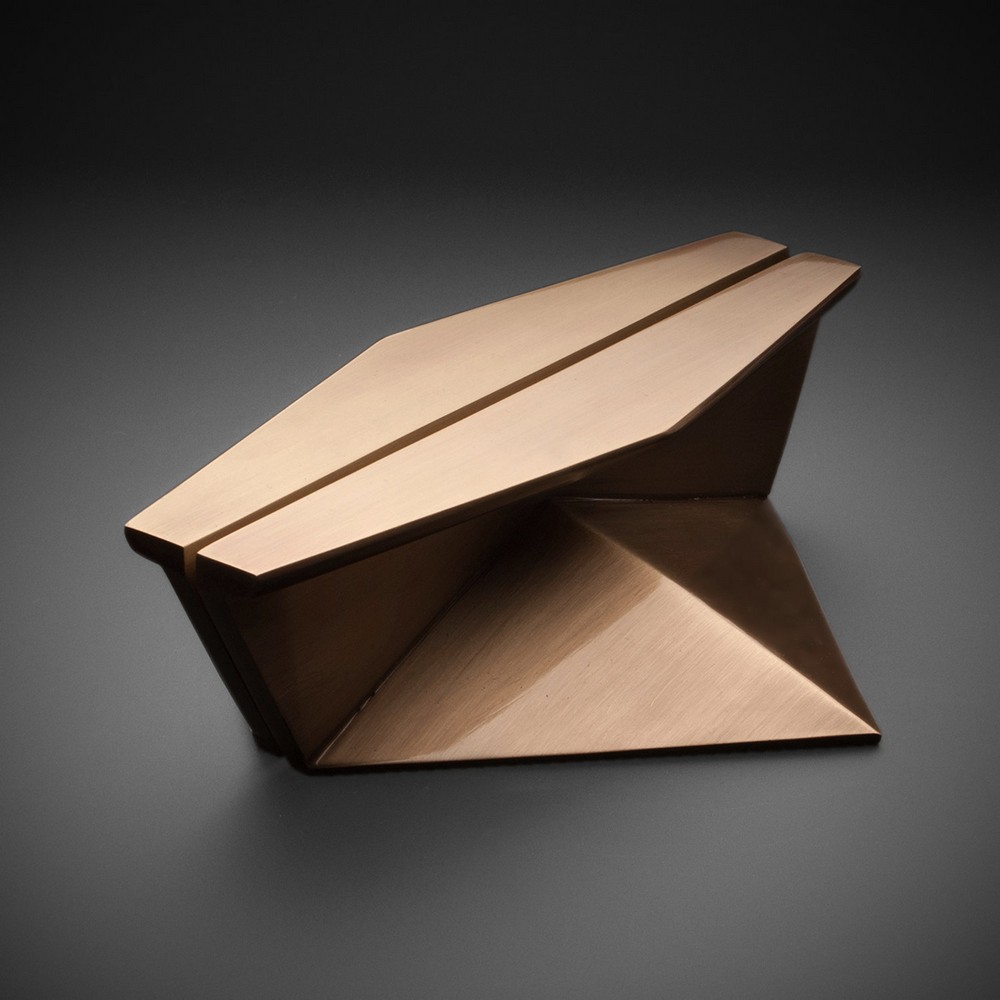 Finished in bright antique brass, this unique hardware design is best suitable for kitchen and bathroom spaces.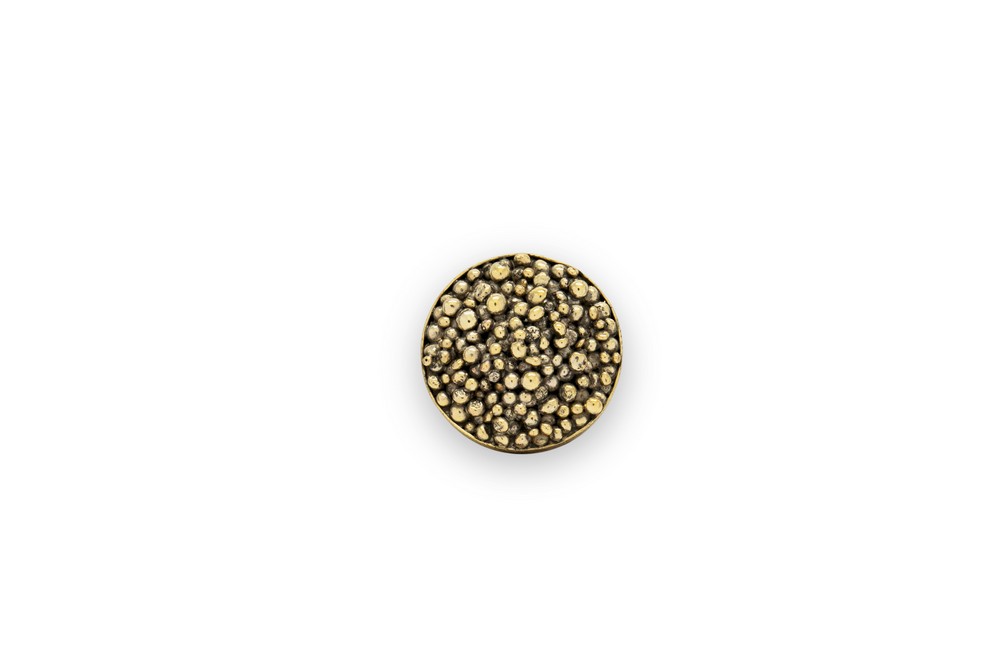 Harvested from sturgeon and found in the Caspian Sea, the Caviar drawer handle is inspired by the world-renown delicacy. Portraiyng mysticism, exuberance, and luxury, with Caviar furniture drawer handle, you can uniquely articulate with divers aesthetics, a perfect add-on to mix and match in your furniture designs.
Square Bar Appliance Handle (#31-107) by Lew's Hardware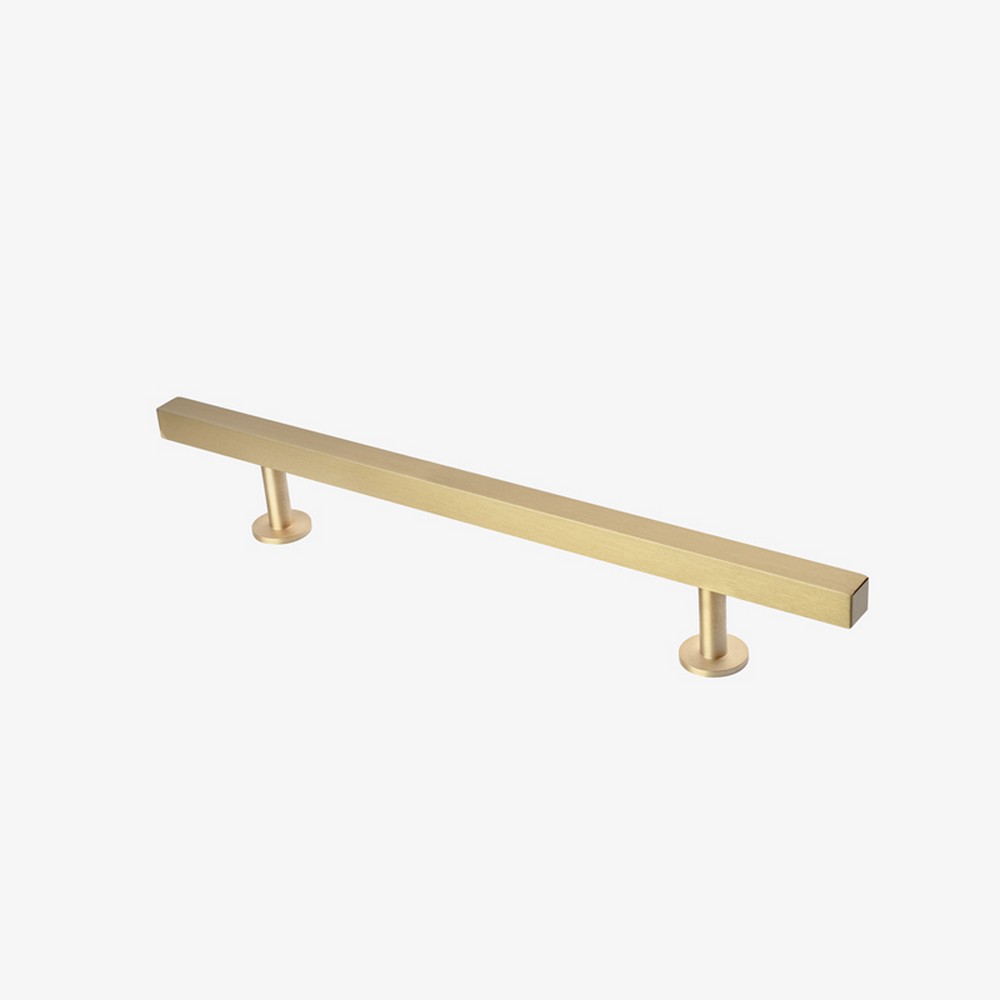 The inspiration behind Kesya was drawn from the very uneven texture of the bark pine tree, known by its endless evergreen. Honoring the past and the roots but evoking prosperity, this distinguished drawer handle enables you to create a sculptural scheme in your furniture designs. This bathroom design also highlights the Liberty pendant by LUXXU.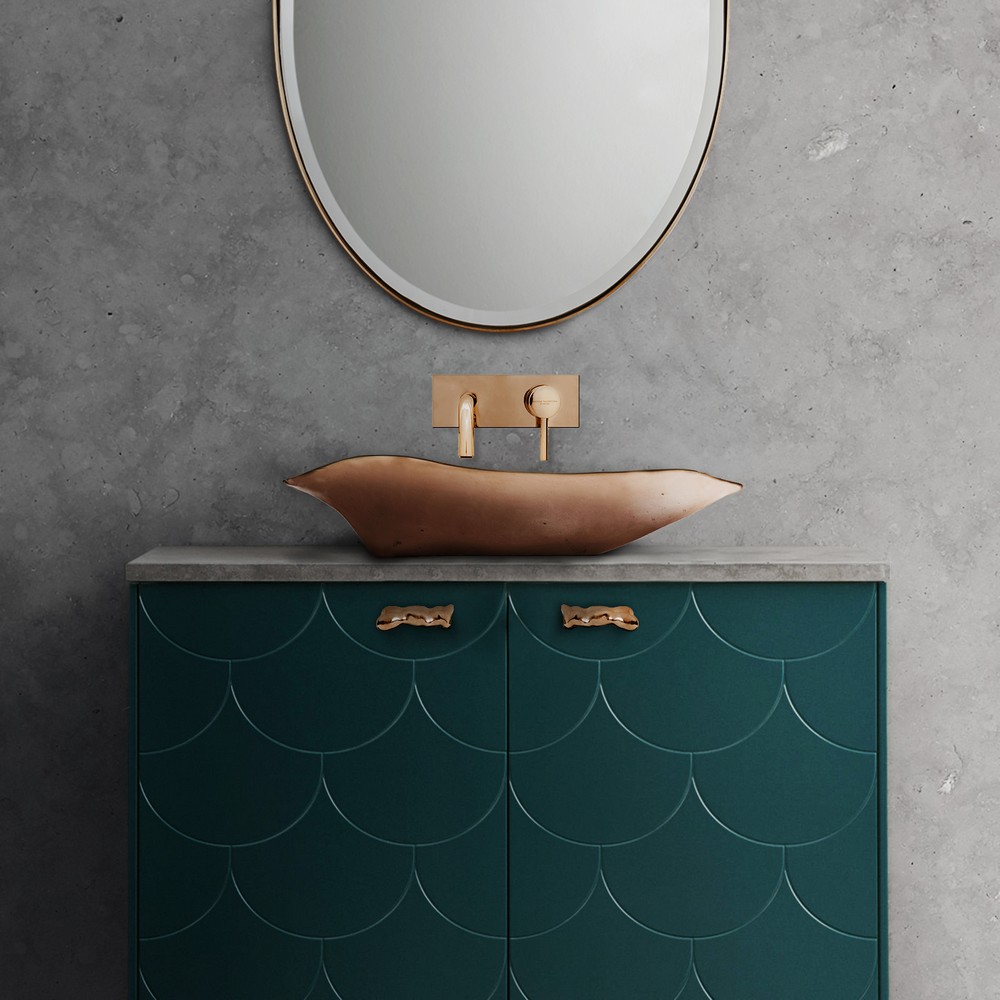 What best describes this Nouveau drawer handle is its distinctive and luxurious nature that is immersed in modernity and fluidity. The polished brass drawer handle presents an organic shape with a remarkable wavy allure. Highlighting a refined character, the Nouveau EA1014 can be the perfect complement to either contemporary or modern furniture designs, from sideboards and cupboards to bathroom and kitchen cabinetry as well as bedside tables. This particular set features sink and fittings by Maison Valentina.
Bezier by myoh
Finished in rose gold, the minimalist Bezier handle is a Modern collective made of brass by myoh (Make Your Own Home)
Ike's organic yet symmetrical shape embodies the Japanese culture of Zen and mindfulness, which has inspired remarkable art over the centuries. All in all, the Ike Drawer Handles will bring a sense of distinct beauty and peace to your home.
If you want to discover more about the exclusive and luxurious world of PullCast and our elegant collections of decorative hardware, then feel free to follow us on social media: Facebook, Pinterest, Twitter, Instagram, Linkedin, and Youtube!