4 SUMMER INTERIOR DESIGN HAVENS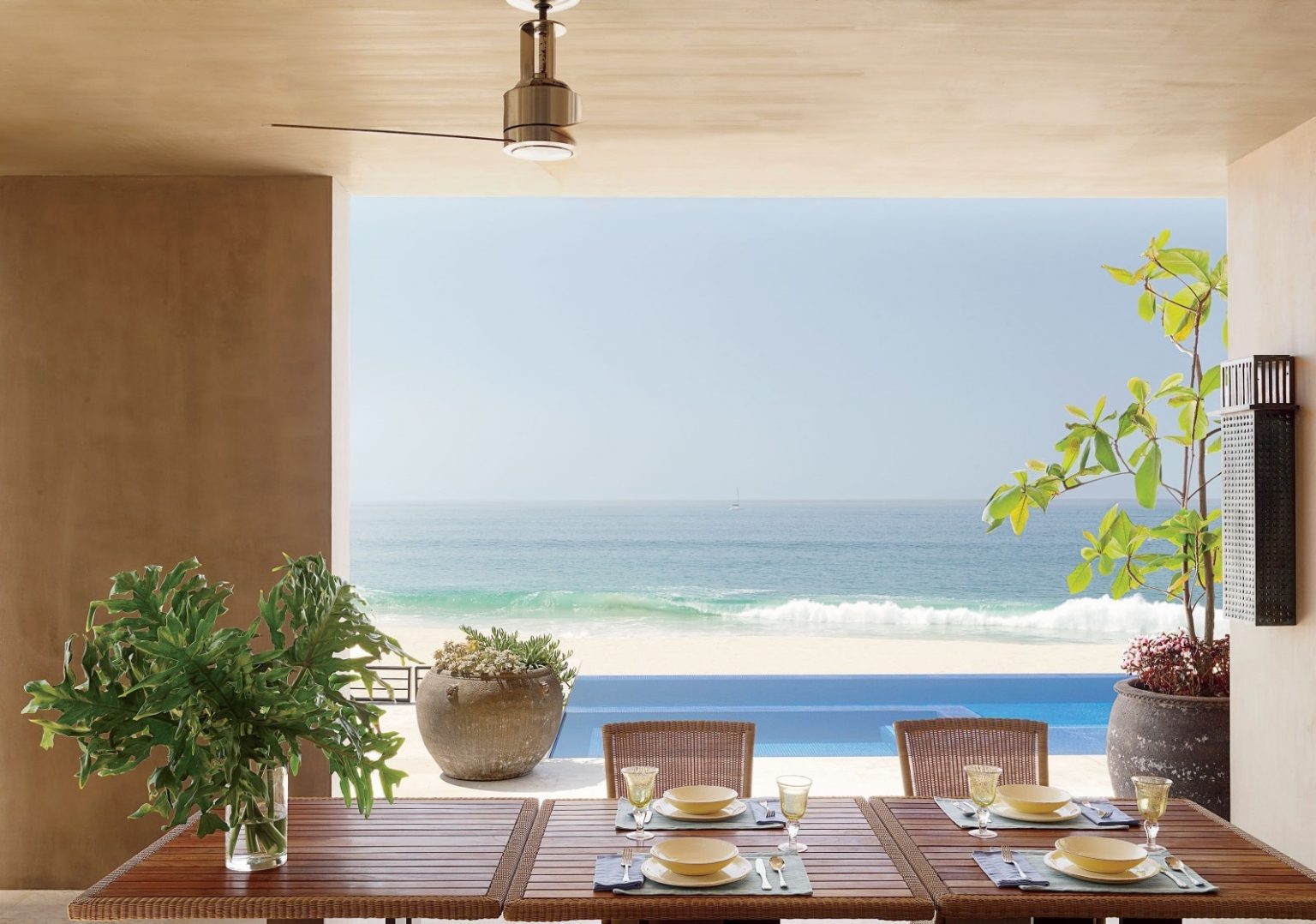 4 SUMMER INTERIOR DESIGN HAVENS – As we dream of the arrival of the sun-drenched days, there's nothing wrong with daydreaming about escapades to tranquil coastal retreats. These summer sanctuaries offer the most precious blend of serene landscapes, gentle sea breezes, and astonishing interior design that reflects the beauty of their surroundings. PullCast Blog is glad to guide you through selected 4 summer interior design projects that epitomize the lightness of the season and redefine coastal interior design, combining refreshing aesthetics, comfort, and a deep connection to nature.
---
SEE ALSO: Dive Into Savings – 15% OFF!
---
4 Summer Interior Design Havens
Sunny Paradise Retreats
1.
 

Sandbox Complex

 

by

 

Adjaye Associates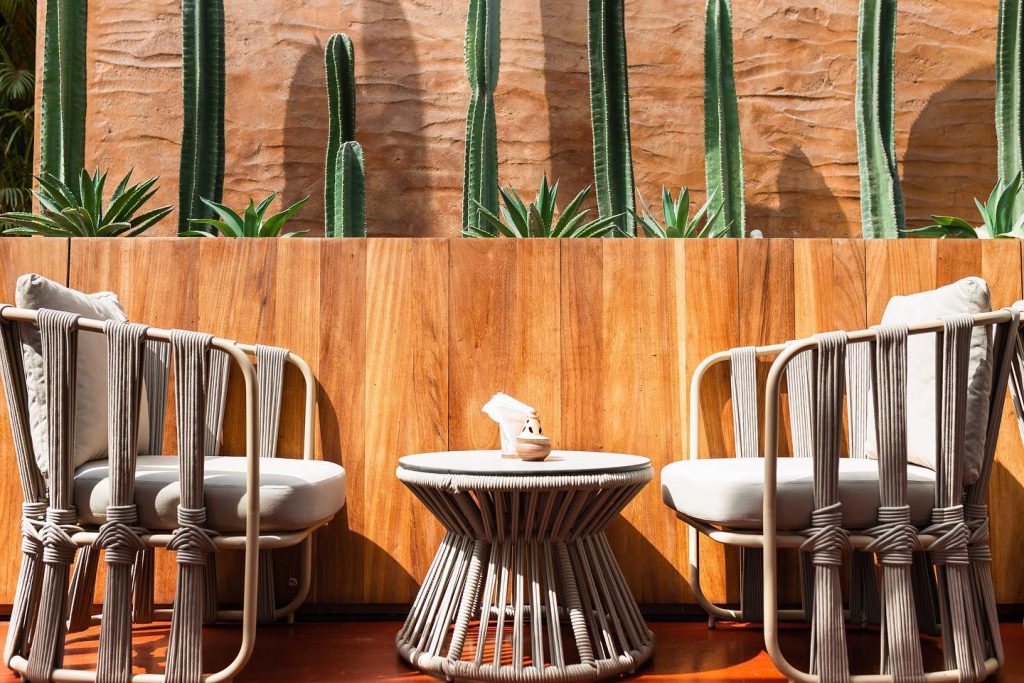 PHOTO: Sandbox Beach Club
The Sandbox Complex (Sandbox Beach Club, in Ghana) is a marvel of modern design set against the backdrop of a coastal retreat. The architectural design seamlessly integrates with the environment, while the interior spaces exude contemporary elegance.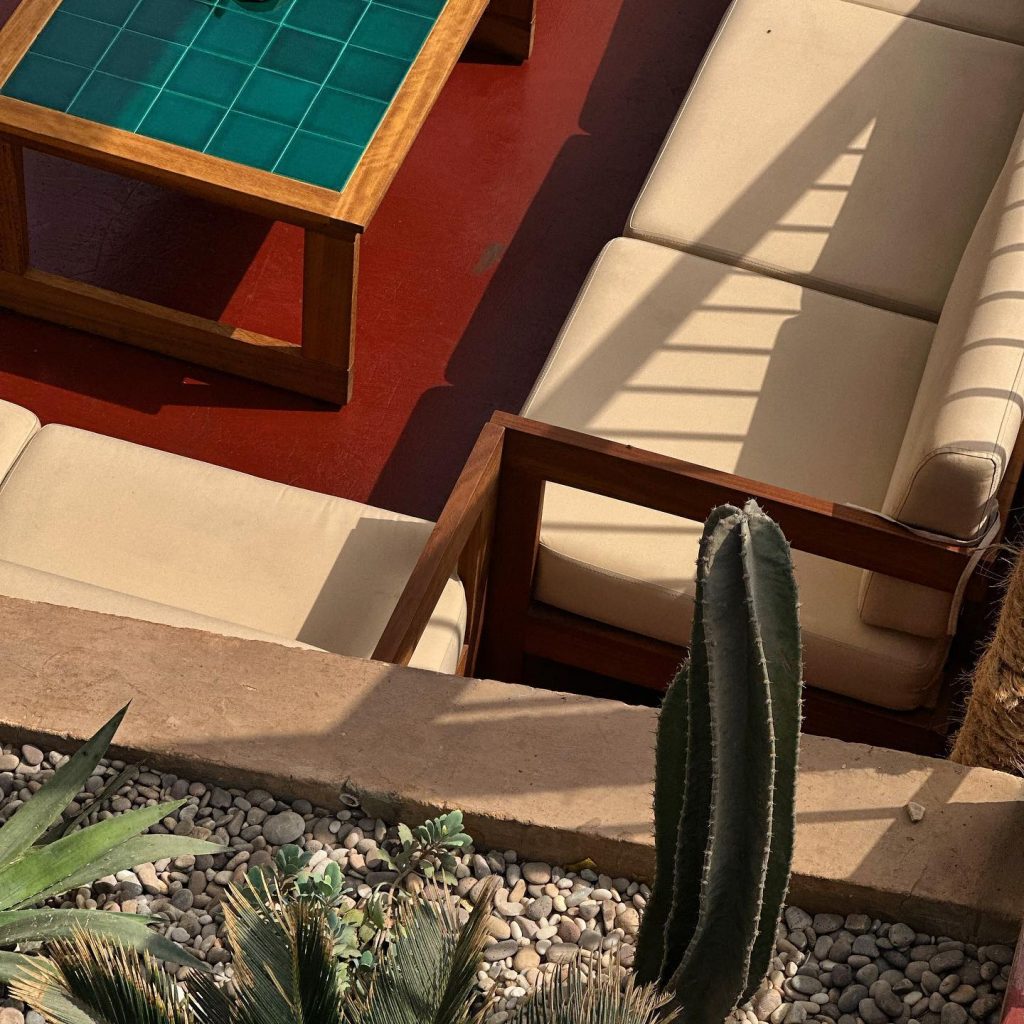 PHOTO: Sandbox Beach Club
The use of natural materials, such as wood and stone, creates a connection with the surrounding landscape. The minimalist interiors feature clean lines, monochromatic terracotta tonalities, and curated artwork, allowing guests to relax and focus on the breathtaking coastal views.
EDITOR'S CHOICE
Belize Drawer Handle + Turtle Drawer Handle
2.
 

Le Monte-Carlo Beach Resort

 

by

 

India Mahdavi
PHOTO: India Mahdavi
Le Monte-Carlo Beach Resort is a haven of elegance and sophistication. The interior design pays homage to the glamour of the French Riviera, hosting spaces with vibrant colors and playful patterns. Mahdavi's use of a Matisse-inspired palette, geometric shapes, and luxurious fabrics evokes a sense of joy and relaxation.
The resort's coastal-inspired interiors are a celebration of the Mediterranean lifestyle, redefining coastal design by embracing a modern and vibrant aesthetic. With indoor vegetation, the designer brings the mountain to the beach, in a perfect junction of two distinct vacation universes. What a bold move!
EDITOR'S CHOICE
Caviar Cabinet Knob + Urchin Drawer Pull
---
SEE ALSO: A Manifesto Of Underwater Elegance
---
3.
 

Lazy Z Yacht

 

by

 

De La Torre Design

The year 2017 witnessed a remarkable achievement by De La Torre Design, as they successfully undertook a comprehensive and customized refit of an exquisite superyacht known as the Lazy Z. The project posed a significant challenge due to a stringent deadline and a two-part furniture installation process, taking part both in Florida and in the South of France.

Remarkably, the team managed to complete the entire space just days before the arrival of esteemed guests, leaving no detail overlooked! The meticulous craftsmanship encompassed various elements, ranging from hand-rolled, epoxy-resin panels reflecting captivating ocean hues to meticulously crafted straw marquetry walls.

EDITOR'S CHOICE

Linckia Drawer Handle + Toile Cabinet Handle
4.
 

Los Cabos Residence

 

by

 

Terry Hunzinker

Los Cabos Residence captures the essence of coastal living through its organic design and careful attention to detail. The interior spaces embrace an earthy color palette, with warm neutrals and natural textures.
Floor-to-ceiling windows and open layouts bring the outdoors in, providing panoramic views of the ocean for this Mexican summer retreat. Hunzinker's design effortlessly combines comfort and sophistication, redefining coastal interior design with a harmonious blend of simplicity and elegance.
EDITOR'S CHOICE
Octo Cabinet Handle + Natica Cabinet Handle
---
SEE ALSO: Dive Into Savings! PullCast Online Store Sale
---
These four summer retreats with a refreshing interior design showcase the evolution of coastal aesthetics. From serene simplicity to vibrant charm, each project, whether residential or hospitality, brings a unique interpretation of the concept. The seamless integration of natural elements, light-filled spaces, and carefully curated materials redefine coastal interior design, creating pleasant havens that celebrate their privileged locations. Whether by the sea or aboard a luxury yacht, these sanctuaries provide an escape where tranquility and coastal charm converge. Be inspired!
Want to add a touch of coastal elegance to your interiors? Indulge yourself with the opportunity of grabbing some in-stock hardware gems available at the PullCast online store, 15% off until the end of June.
---
---

Are you feeling inspired by these 4 summer interior design havens? Gorgeous coastal retreat filled with charm to let us all daydream with vacation bliss. To achieve unique summer looks, browse through the PullCast Online Store and take advantage of the 15% off savings campaign. Stay tuned to PullCast Blog, where we'll keep sharing the latest news about the jewelry hardware world and other content regarding interior design. Feel free to follow us on Facebook, Pinterest, and Instagram for more updates on those subjects.