A HISTORY OF TRANSFORMING DREAMS INTO REALITY – AZIZI DEVELOPMENTS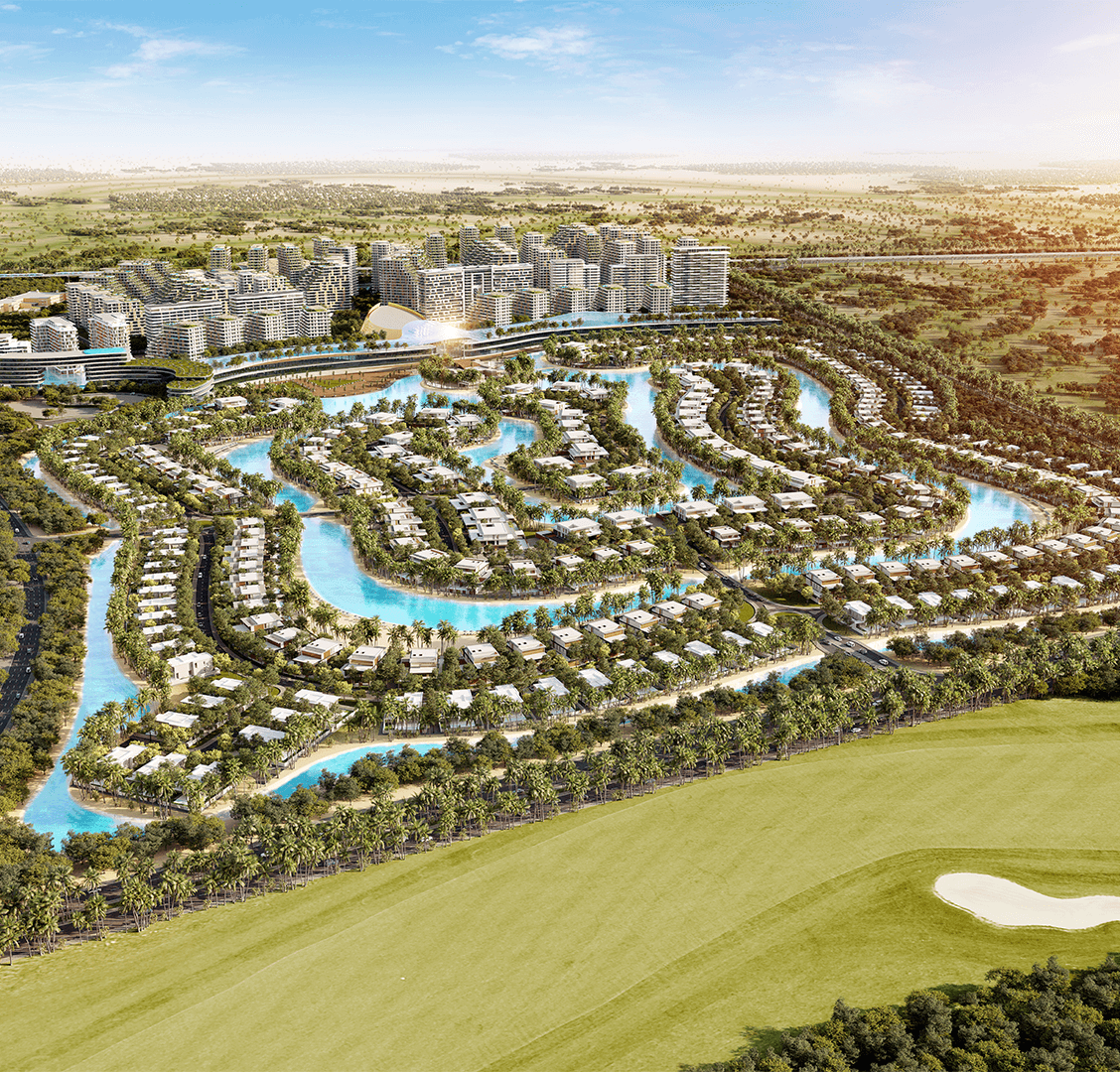 A HISTORY OF TRANSFORMING DREAMS INTO REALITY—AZIZI DEVELOPMENTS – Dubai, a city known for its opulence and innovation, has become a playground for those seeking the pinnacle of luxury and sophistication. Amidst the glitz and glamour, one name stands out as a beacon of excellence in the world of real estate – Azizi Developments. With a rich history of transforming dreams into reality, Azizi Developments is your key to unlocking a world of modern luxury residential and commercial properties in Dubai's most sought-after locations.
---
SEE ALSO: Celebrating Nature With The Arrival Of The Texture Collection
---
A HISTORY OF TRANSFORMING DREAMS INTO REALITY
UNVEILING AZIZI DEVELOPMENTS
PHOTO: © Azizi Developments
Azizi Developments, a prominent Dubai-based developer, boasts an extensive portfolio of properties designed to enrich the lives of residents and investors alike. Whether you're in search of the perfect home or a strategic investment opportunity, Azizi has it all. Their dedication to enhancing lifestyles and crafting quality residential communities sets them apart.
Azizi Developments has a remarkable track record of delivering thousands of homes and is a driving force behind more than 100 ongoing projects set to be completed by 2023. But their ambitions don't stop there. With over 130 projects in planning, projected to be delivered by 2025, Azizi is set to shape Dubai's skyline for years to come.
Prime Locations, Endless Possibilities
PHOTOS: © Azizi Developments
What truly sets Azizi Developments apart is its commitment to offering a diverse range of properties, catering to various lifestyles and preferences. Their communities can be found in established and up-and-coming locations across the city. From the iconic Palm Jumeirah to the vibrant Downtown Jebel Ali, you'll find the perfect property to suit your individual needs and requirements.
Azizi's commitment to its clients doesn't end with a property sale. They offer expert professional advice, boasting a highly knowledgeable and qualified team ready to guide you through the entire buying process. From the moment you express interest to well after you've settled into your new home, Azizi provides the highest levels of customer service, invaluable investment insights, and continuous after-sales support.
EDITOR'S CHOICE
Aspen Door Pull + Baruka Door Pull
---
SEE ALSO: A Quest For Uniquinesse – Everything You Need To Know About Bespoke Services
---
A Vision of Integrity
PHOTO: © Azizi Developments
The Chairman of Azizi Group, Mirwais Azizi, encapsulates the values at the heart of Azizi Developments. He speaks of their enduring commitment to prime locations, easy access, superior amenities, and pleasant surroundings. These values have allowed Azizi to build long-lasting relationships with their clients and shape a brand rooted in trust and integrity.
Azizi Developments has a bold vision for the future. They're not only dedicated to developing exceptional properties in Dubai but are venturing into the hospitality sector with plans for fifty 5-star hotels and one 7-star hotel. They aim to enhance lifestyles and provide unparalleled hospitality experiences in the city.
EDITOR'S CHOICE
Kesya Door Pull  +  Flow Door Pull
---
SEE ALSO: Ready–To-Ship Jewelry Hardware Now Available In The USA
---
As Azizi Developments continues to evolve and expand, it remains unwavering in its commitment to enriching lives, exceeding expectations, and delivering excellent value for money. Their proactive, transparent, and construction-driven approach ensures that you'll find not just a property but a home that's a cut above the rest.
Beyond Dubai, Azizi Developments has plans to broaden its reach by opening offices in countries worldwide, from the UK to major European countries, and eventually venturing into the USA, Australia, and Canada. They're on a mission to bring their unique brand of luxury to a global audience.
---
Azizi Developments has a history of transforming dreams into reality. For more fascinating insights into the best interior design firms, keep reading the PullCast Blog, where we'll introduce you to very inspiring businesses. Subscribe to our newsletter and follow PullCast on Facebook, Pinterest, and Instagram for updates!