AS SEEN IN AND JUST LIKE THAT – TOUR THE LUXURIOUS INTERIORS OF MANHATTAN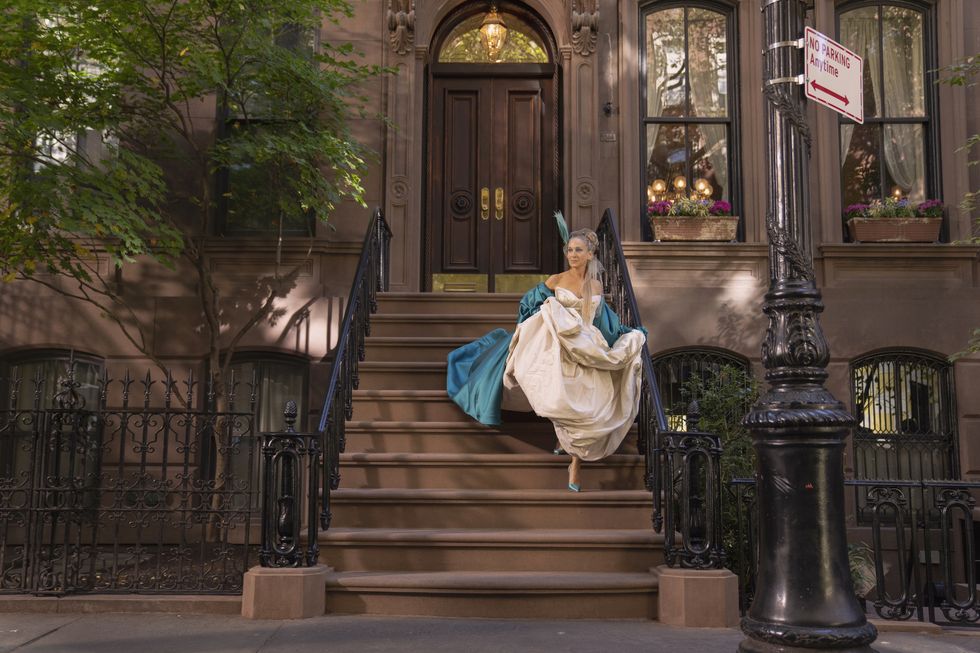 AS SEEN IN AND JUST LIKE THAT: A TOUR INTO THE LUXURIOUS INTERIORS OF MANHATTAN'S LOCATIONS – The beloved HBO Max show And Just Like That…'s second season brought with it a whirlwind of luxurious interiors, exuberant fashion, and, of course, the juicy relationship drama that defined Sex and the City. Set against the glamorous backdrop of New York City, the series continues to capture our hearts with its iconic characters and captivating settings. As we're all still reminiscing about the season's finale, the PullCast Blog is here to provide you with a curated tour of the best filming locations that grace the show's scenes. Put on your Manolo Blahnik heels or your Sonia Rykiel vintage boots, and hop with us to the city that never sleeps!
---
SEE ALSO: Discover the Must-Listen Interior Design Podcasts of 2023
---
AS SEEN IN AND JUST LIKE THAT
TOUR THE LUXURIOUS INTERIORS OF MANHATTAN'S LOCATIONS
PHOTO: ©Craig Blankenhorn / Max
From chic restaurants to iconic apartments, the PullCast Blog will explore how the world of And Just Like That… comes to life in some of the city's most dreamy settings.
Il Corso and Benoit: A Culinary Adventure
PHOTOS: ©Craig Blankenhorn / Max Il Corso | Benoit
Carrie's iconic confusion leads her to the Italian restaurant Il Corso, an inviting and not less iconic spot. With its authentic menu and cozy ambiance, Il Corso sets the stage for Valentine's Day mishaps and memorable moments. Next door, the upscale French bistro Benoit captures the essence of romance with its red velvet booth seating, pendant lighting, and posh allure. It is, without a doubt, the perfect backdrop for Carrie and Aiden's heartwarming reunion.
EDITOR'S CHOICE
Acorn Drawer Handle + Baruka Door Pull
Enid Frick's Upper East Side Home: A Touch of "Devil Wears Prada"
PHOTO: ©Craig Blankenhorn / Max
The striking Manhattan townhouse that once played the role of Miranda Priestly's home in The Devil Wears Prada now becomes the residence of Carrie's Vogue editor, Enid Frick. The stunning townhouse boasts a grand spiral staircase, vibrant art, and an enviable library. It's a setting that epitomizes high-powered elegance.
EDITOR'S CHOICE
Caviar Drawer Handle + Codium Drawer Handle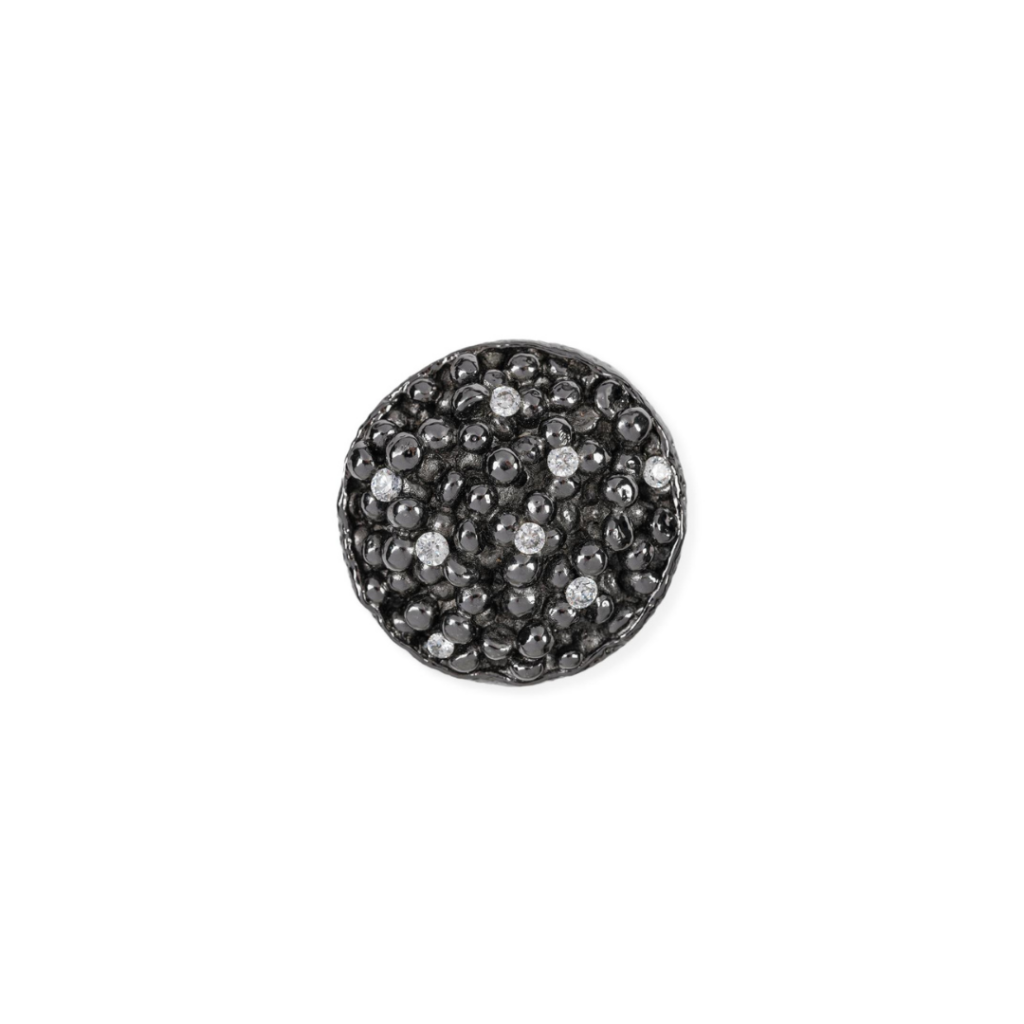 ---
SEE ALSO: Embrace the Japandi Trend With On-Sale Items!
---
Carrie's Old Apartment: A Glimpse of Nostalgia
PHOTO: ©Craig Blankenhorn / Max
Carrie Bradshaw's old apartment, the epitome of her character's style, is portrayed by the exterior of 66 Perry St. in the West Village. The interiors reflect a more elevated look, with teal floral wallpaper and a wall-to-wall bookcase. The apartment retains its charm while evolving with the times, as a metaphor for its owner's personal growth over the season.
EDITOR'S CHOICE
Feu Drawer Handle+ Flow Door Pull
Nya: The Place to Meet Single Men in New York City
PHOTO: ©Baccarat Hotel
Carrie accepts Seema's invitation to Nya, the bar at the Baccarat Hotel, and the promise to meet single men. Whether they found what they were looking for, you will want to find out for yourself. But we sure did appreciate the opportunity to take a glimpse at this incredible spot. A place that encapsulates classic American bars and the cinematography of old Parisian ballrooms, with its impressive chandeliers, and bar furnishings that hold vintage speakeasy glam.
EDITOR'S CHOICE
Karpa Cabinet Handle + Skyline Door Lever
---
SEE ALSO: Bespoke Hardware Designs – Learn How to Order
---
As you're captivated by the alluring settings of And Just Like That… take a moment to absorb the intricate details that enhance these spaces. PullCast's hardware designs share the same allure, as they can easily blend into luxurious interiors, adding an extra layer of sophistication. And, just like the show's characters, PullCast's pieces tell a story of elegance and individuality.
As And Just Like That…'s second season, just like its predecessors, kept unfolding its captivating stories against the backdrop of New York City, reminding us of the power of settings in storytelling. From iconic apartments to chic restaurants, each location adds depth and character to the characters' journeys.
---
---
Thank you for embarking with the PullCast Blog on this glamorous adventure towards the iconic locations as seen in And Just Like That…If you live and breathe interior design, as we do, why don't you subscribe to our Newsletter? We'll keep you posted about the latest hardware trends and other tips. Follow us on Facebook, Pinterest, and Instagram for updates.