BEDECK YOUR FRONT DOOR WITH EXQUISITE DECORATIVE HARDWARE PIECES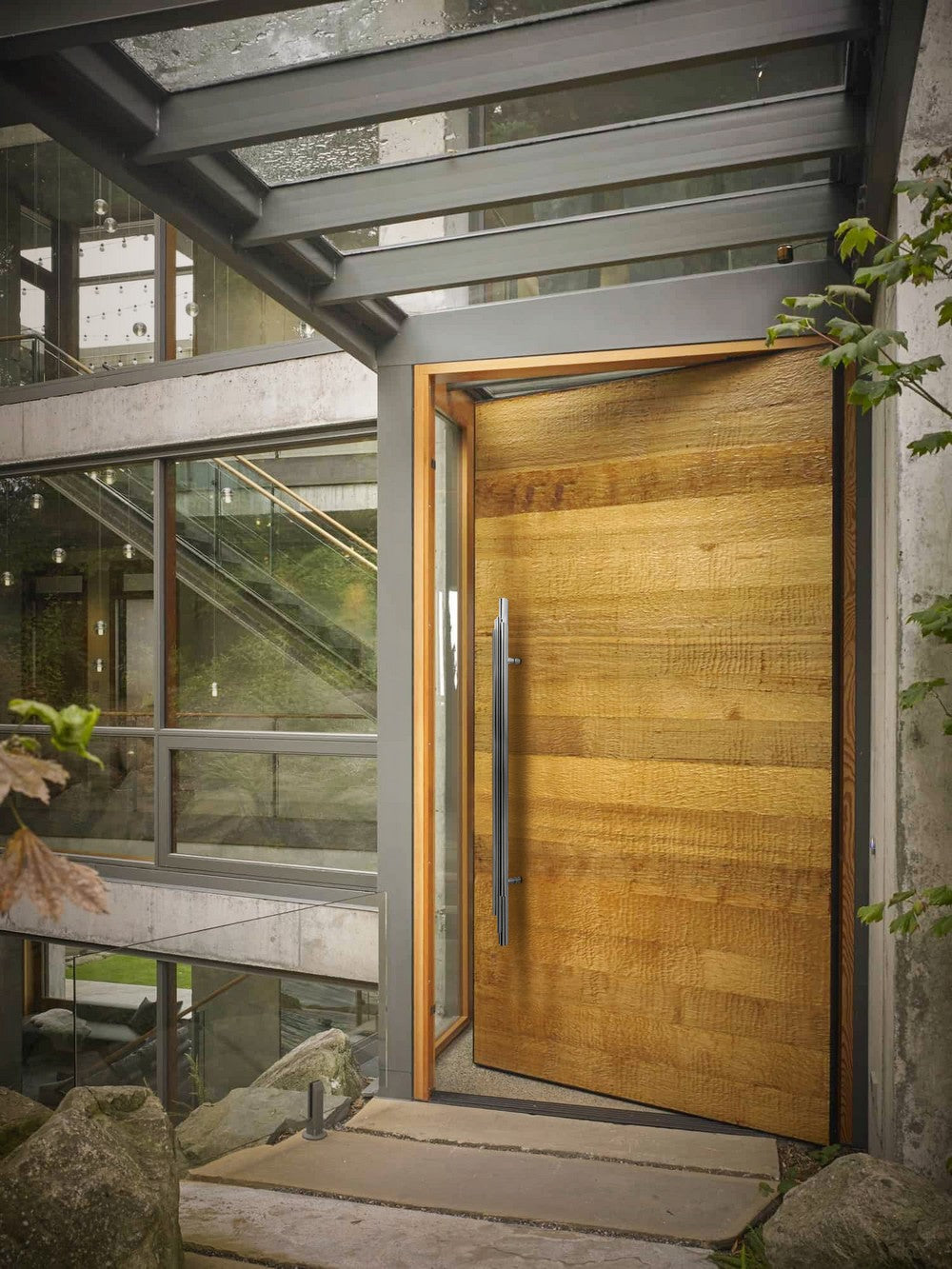 Bedeck Your Front Door with Exquisite Decorative Hardware Pieces ⇒ There are a few ways in which you can definitely upgrade your exterior home decoration game, and while pops of color and green elements play a humungous role, another aspect that is bound to give character to your home entrance is an embellished door pull.
When it comes to a modern home exterior design one should never neglect the use of clean lines, outstanding windows treatments, sleek elements as well as the use of color and greenery. However, decorative hardware ought to be one of the main priorities and the best to do so is by going for a more distinctive aesthetic instead of just opting for the conventional look. In today's article, PullCast Blog presents a few exterior home spaces that highlight outstanding hardware design ideas for your pure delight, take a look.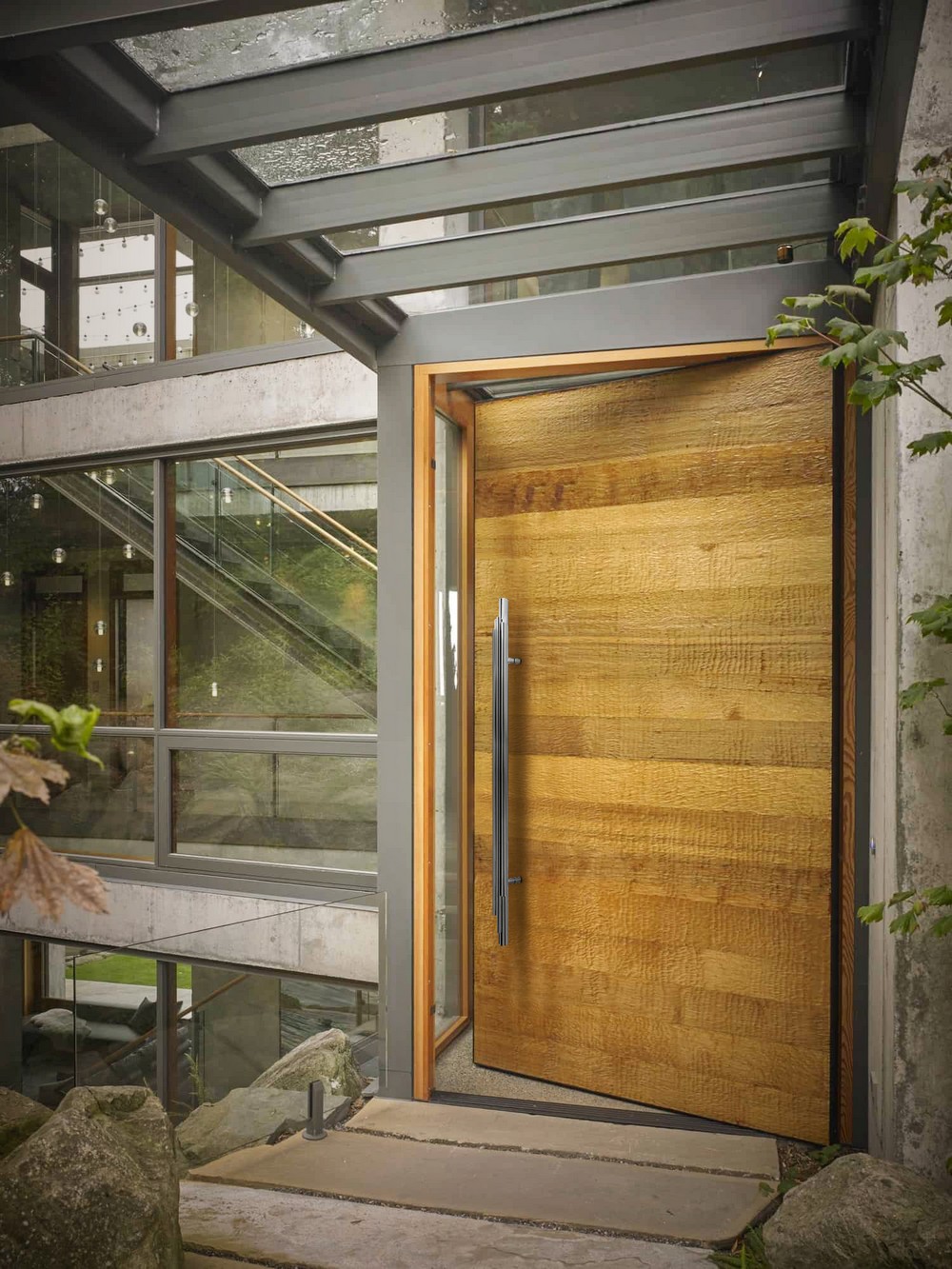 In this ultra-modern home entrance, one can find a variety of design styles, from the contemporary aesthetic of the door and flooring to the tropical nature of the location, not to mention the mid-century modern allure of the exquisite Brubeck door pull that adorns this entrance.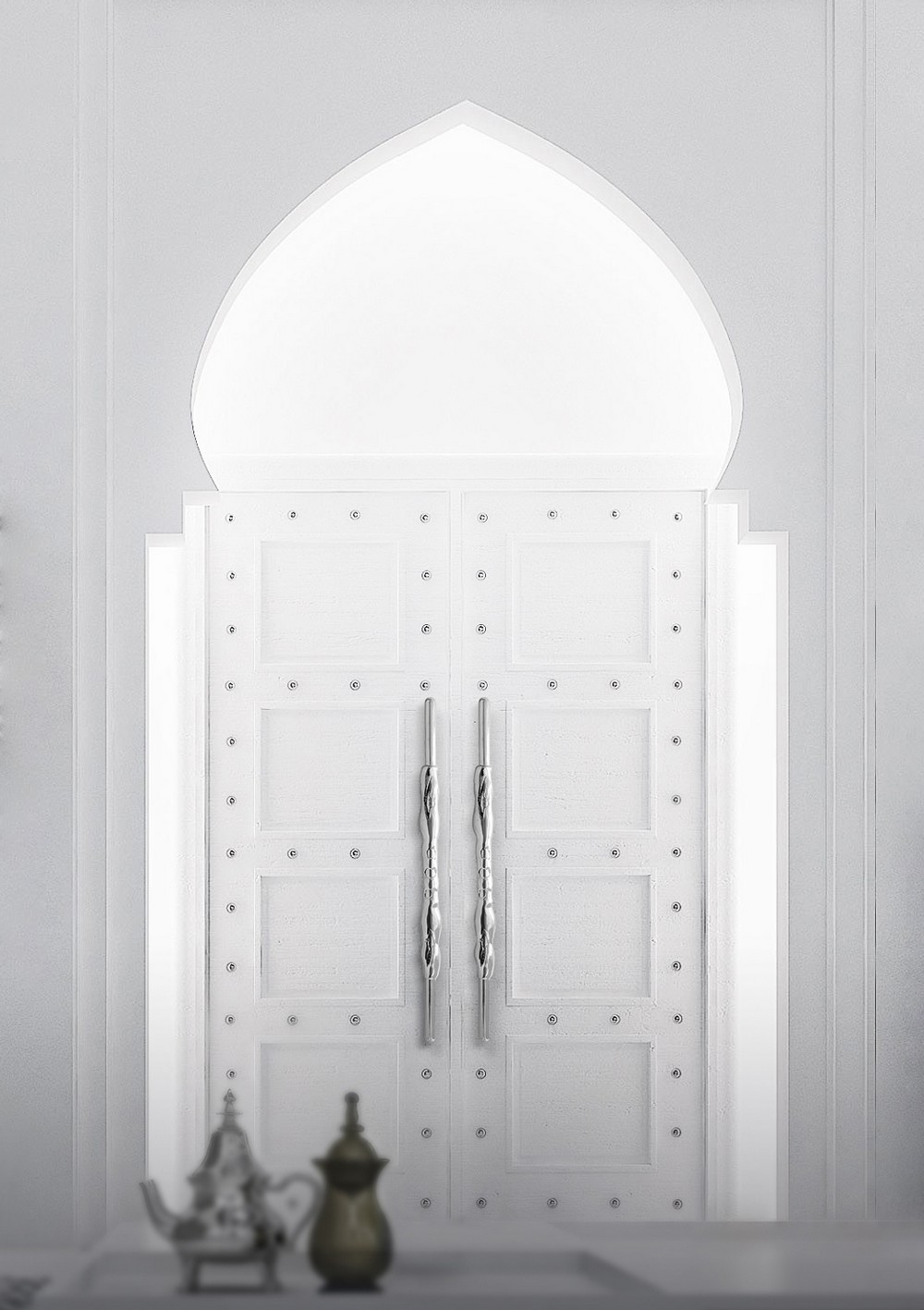 Multiple shades of grey merge astoundingly in this Roman-inspired home entrance, from the aluminum hardware to the adorned details seen on the door.
An elongated door design will certainly turn a few heads. Top that with an intricate combination of materials and contrasting shades and you will have yourself noteworthy exterior home decor. For instance, the gold and black tones of the Spear door pull make the wooden character of the door pop even more.
Inspired by the skylines of major cities, the Skyline door pull becomes rather iconic in silhouette as it is bathed in a combination of polished brass and Alabastro Marble. This decorative hardware piece grants a more architectural scheme to this exterior setting.
The Quantum door pull was inspired by the atomic age design and showcase a vertical polished brass form. They easily become the perfect mid-century decorative elements for door designs. In this setting, the golden tones of this hardware contrast outstandingly with the dark scheme of the door design.
If you want to discover more about the exclusive and luxurious world of PullCast and our elegant collections of decorative and architectural hardware, then feel free to follow us on social media: Facebook, Pinterest, Twitter, Instagram, Linkedin, and Youtube!