Bedroom Decor Ideas For The Little Ones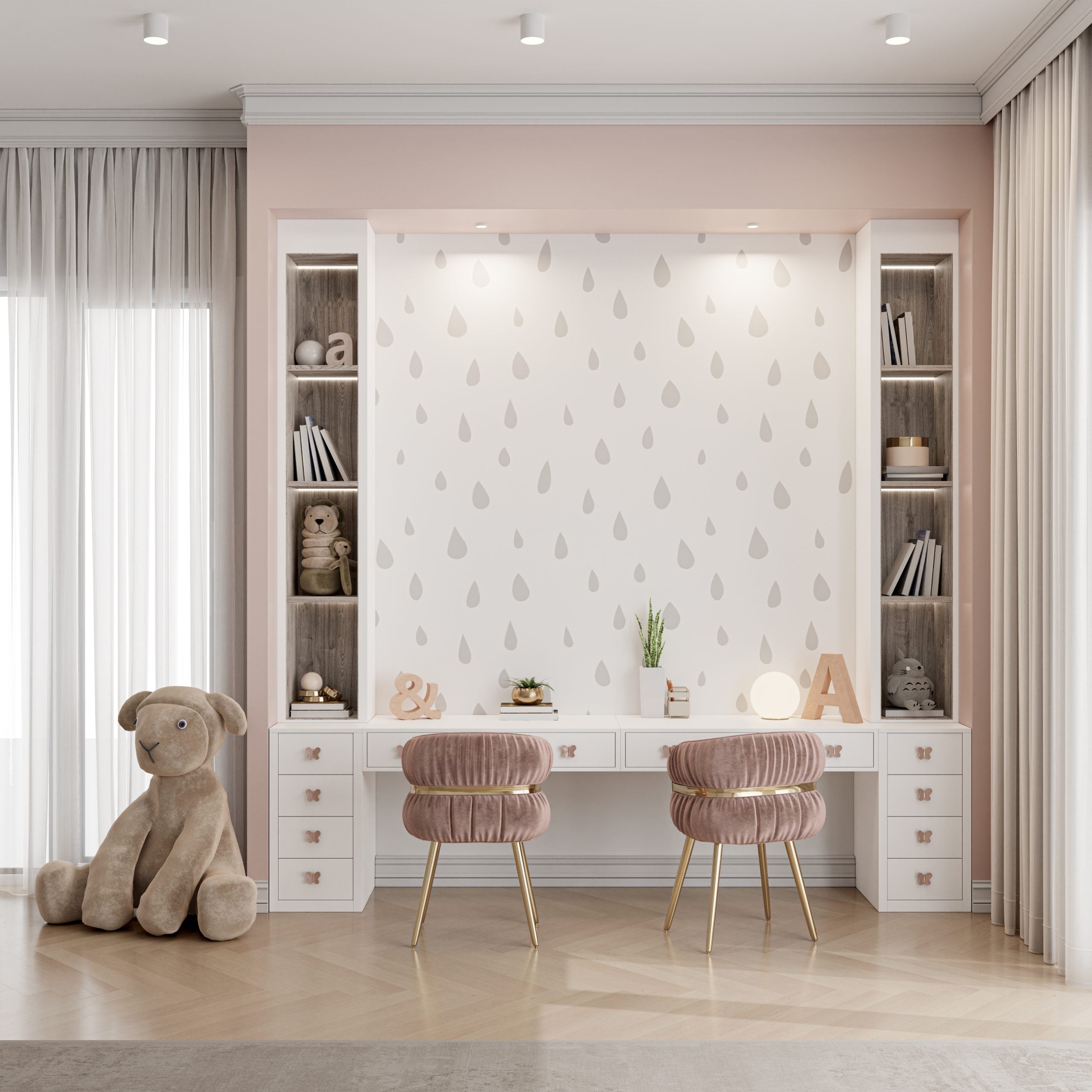 Bedroom Decor Ideas For The Little Ones ⇒ In today's article, PullCast Blog will show you some adorable bedroom decoration ideas for the kids of the house! Stay with us and let yourself be inspired by the cutest inspirations.

Bedroom Decor Ideas
For The Little Ones
Bedroom Decor Ideas By ISTO Architecture
This modern kids' bedroom has neutral-gender colors and is perfect for boys or girls. The wall has an amazing design and it's the first thing we look at on this design of ISTO Architecture. The kids' furniture is minimalist, timeless, and has neutral tones, perfect to go along with the kid for all the childhood.
ISTO Architecture creates this kids' bedroom for a little princess. It is made in soft, pink tones and a modern classic design, this girls' bedroom is a dream come true and is perfect for a great night of sleep and bedtime stories.
See Also: Wnętrzu Studio Kids Bedroom and Other Inspirations
This kids' bedroom project by ISTO Architecture was made for a boy and is inspired by trips. The cabinet with dinosaur handles, a huge model of an airplane, and a chandelier in the shape of an airship adorn the wall. We love how stylish and modern this boys' room looks.

Bedroom Decor Ideas From Luxury Brands
If you want a bedroom with a big, bold pink element, consider Nodo Suspension chair as an option for your kid's room decor!
See Also: Adorable Kids Bedroom Inspirations For Your Children's Room
Like cotton candy, this adorable bedroom has the perfect decoration for your children to have sweet dreams, a safe place for the little ones to rest and feel love. Combing with this vibe, the Cloud drawer handle is the perfect piece to adorn this space that resembles every fantasy story created by Pixar, automatically magnifying the beauty of the room. Adorable Kids Bedroom Inspirations For Your Children's Room.
Complete the look:
There is no one child who doesn't want to enjoy the beautiful colorful motifs inspired by the jungle in his room. You need to bring some excitement to the kid's room, and this is a perfect idea.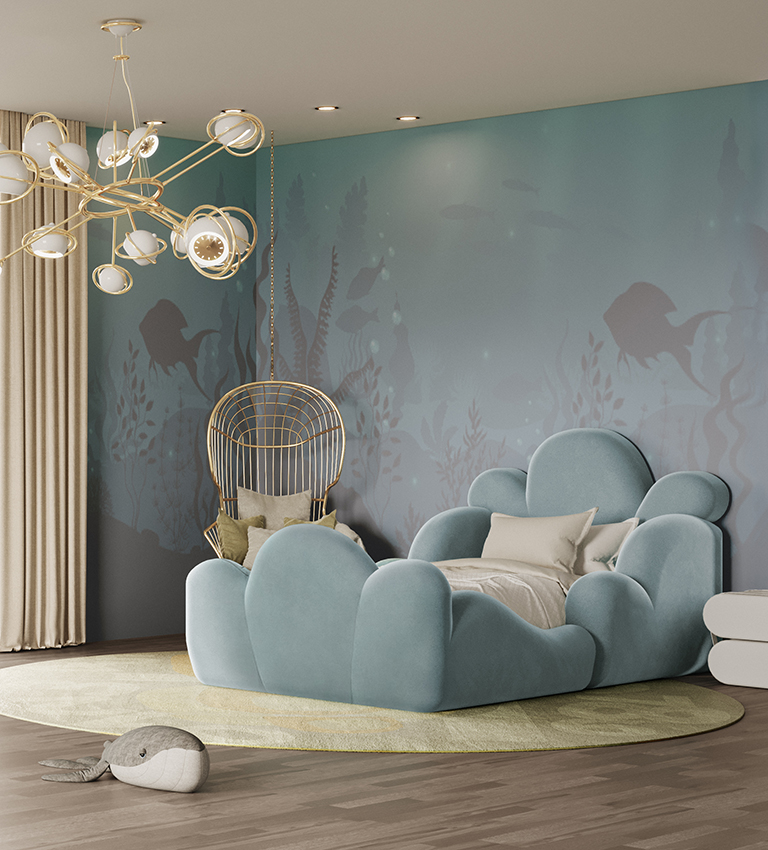 Image courtesy of Circu[/caption]
Kids deserve a place where the day can dream and be happy. To help you to give an upgrade to your kids' room, here you have a magical inspiration. Taken from the seabed, this fantastic bedroom decoration combines perfectly with our drawer handles like the Penguin, Linckia, and Shark, creating whole dazzling sea life in your children's room.
See Also: Build a Fantasy World with A New Kids Collection by PullCast
Bedroom Decor Ideas With PullCast Kids Collection
This small-size drawer handle was designed to reinterpret the majestic essence of a butterfly. Over the Garden, up so high, here comes our beautiful Butterfly drawer handle, made by highly skilled craftsmen to inspire one's furniture designs.

This sweet Drawer Handle will glaze up your interior design. Sprinkled with fantastic craftsmanship, this special piece presents intricate details to perfectly represent the circular form of everyone's favorite snack.
See Also: Kids Bedroom: Be Amazed By This Magic Inspirations
PullCast turned one of the most playful creatures in the animal kingdom into a one-of-a-kind drawer handle that represents half of the form of a monkey. This exciting decorative hardware piece is presented in lustrous tones of polished brass and it is set to give a curious touch to any furniture in a kid's room.

Discover the exclusive and luxury world of PullCast and dive into our amazing and elegant list of decorative and architectural hardware products. Did you like our article Bedroom Decor Ideas To The Little Ones? Let us know! They will help you elevate and transform your home decor or your interior design project into a unique experience! For more inspiration regarding decorative hardware, follow us on Facebook, Pinterest, Twitter, Instagram, Linkedin, and Youtube!