BEDROOM INSPIRATION THROUGH A JOURNEY OF STYLE AND SERENITY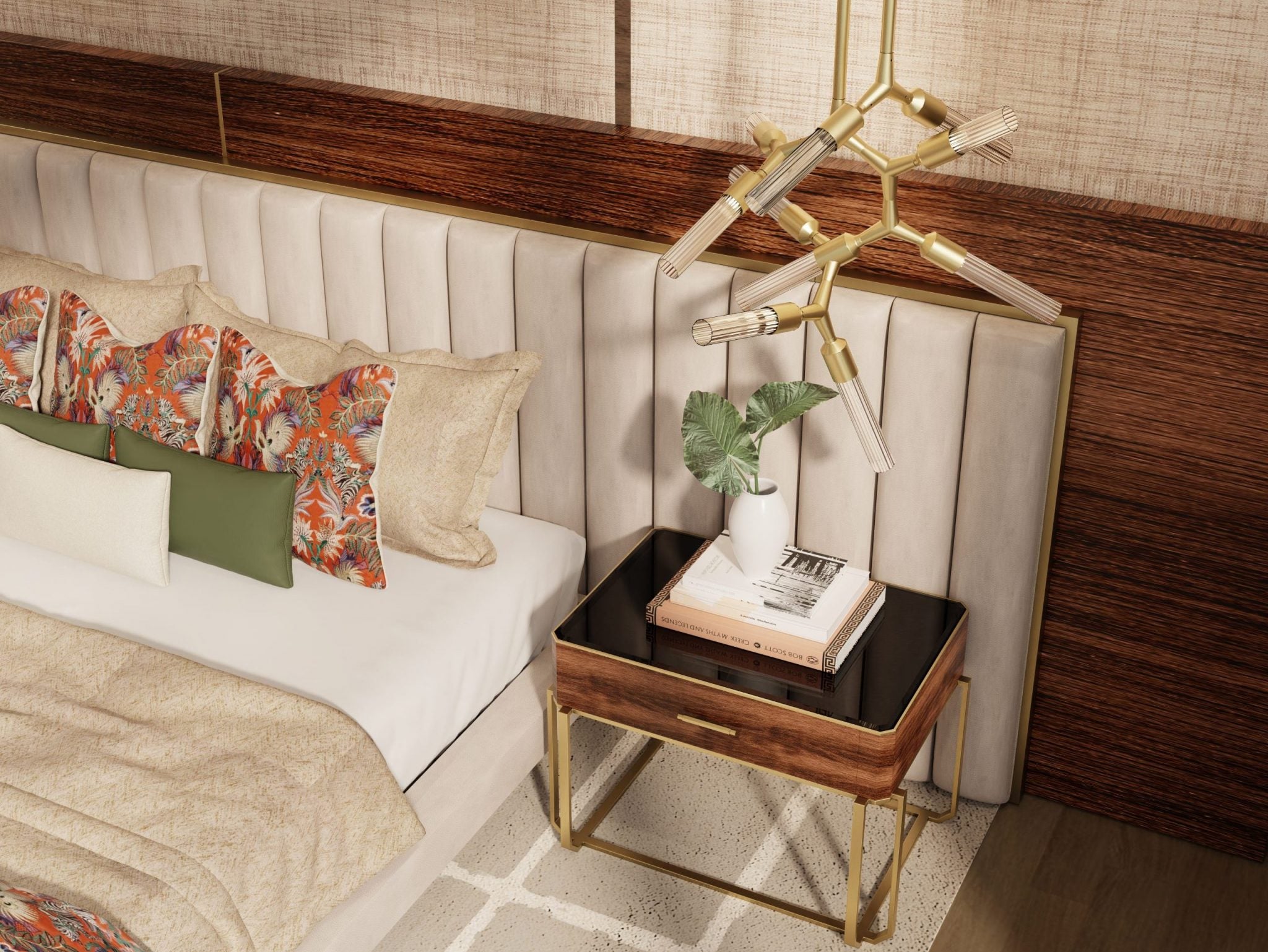 BEDROOM INSPIRATION THROUGH A JOURNEY OF STYLE AND SERENITY – Your bedroom is your sanctuary, a place where comfort meets style, and relaxation is the essence of the experience. If you're looking to transform this personal haven into a masterpiece of design and serenity, the PullCast Blog is here to guide you on this journey. From the overall design styles to the intricate details, PullCast offers an array of ideas to decorate or renovate your bedroom, ensuring every facet is meticulously considered.
---
---
BEDROOM INSPIRATION
A JOURNEY OF STYLE AND SERENITY
Modern Luxury: A Glimpse of Opulence
Delve into the epitome of luxury living with PullCast's modern luxury bedroom inspirations. These bedrooms are characterized by sleek and chic designs, presenting an inviting space brimming with refinement and a contemporary aura. Every detail, no matter how sober, embodies opulence and sophistication.
This LUXXU's project is a timeless combination that further exemplifies sophistication, blending modern elegance with iconic handles like the Skyline, bringing an air of timeless beauty to the master bedroom.
PHOTOS: Kernius Pauliukonis | Rooftop Apartment Project by Clé de Maison
In one remarkable design by Clé de Maison, a stunning blue palette sets the tone, accentuated by PullCast's Hendrix door pulls, adding a touch of mid-century modern elegance. The golden tones of the hardware pieces beautifully complement the blue accents, creating a harmonious and luxurious ambiance.
BEDROOM HARDWARE MUSTS
Hendrix Door Pull + Kesya Door Pull
Earthy Design Aesthetics: Embracing Nature's Palette
PHOTO: Hong Kong Penthouse Project by LUXXU
For those drawn to the natural allure of design, PullCast's Earth collection lends itself perfectly to bedroom aesthetics that prioritize earthy tones and textures. Inspired by nature, these designs bring a sense of calmness and grounding to your sleeping space. Think muted color schemes, organic designs, and a connection to the world outside.
PullCast's Kesya drawer handle, featured in a modern-rustic bedroom design, adds textured precision and golden accents to a wooden armoire, creating a peaceful and cozy space. The zen-inspired penthouse bedroom projected by LUXXU showcases the Twig door pull, bringing an earthy aura to the doors. The handles draw inspiration from the natural textures of a pine tree, infusing the bedroom with a natural flair.
BEDROOM HARDWARE MUSTS
Baruka Cabinet Handle + Twig Door Pull
---

SEE ALSO: SEE ALSO: Accessorize Your Drawers With Jewelry Hardware
---
Kid's Bedroom Decor: Enchanting Spaces for Young Minds
PHOTO: Kernius Pauliukonis | Rooftop Apartment Project by Clé de Maison
PullCast understands the importance of creating magical and adventurous spaces for children. With a dedicated Kids Bespoke Service, parents can personalize their kid's bedroom with one-of-a-kind handles crafted around childhood themes. The resulting bedroom designs exude a sense of wonder and excitement, allowing children to embark on imaginative journeys within their own spaces.
In a whimsical kid's bedroom by Clé de Maison, ocean-inspired handles like Codium, and Natica infuse playfulness into the decor. These handles, with their intriguing shapes and brass silhouettes, add character and detail to the room, stimulating a sense of wonder. The Kings and Queens desk by Circu, adorned with PullCast's Crown handles, creates a modern-day kingdom that nurtures a child's imagination.
BEDROOM HARDWARE MUSTS
Crown Drawer Handle + Natica Drawer Handle
Bedside Details: The Perfect Finishing Touch
Bedside decor is all about personalization and attention to detail. PullCast offers a range of hardware that complements your bedside design, elevating the overall aesthetic. From astonishing nightstands adorned with Waltz handles to the wavy effect of the Nouveau handle on a Lanka bedside table, each piece is designed to enhance the luxury and refinement of your bedroom.
BEDROOM HARDWARE MUSTS
Waltz Drawer Handle + Nouveau Cabinet Drawer Handle
---
SEE ALSO: Why Take Advantage of The PullCast Online Sale?
---
Did you enjoy these bedroom inspiration ideas? Discover more interior design tips through PullCast's exquisite hardware designs. PullCast invites you to explore their new free ebook, packed with many more precious suggestions for transforming your bedroom decor. Let your bedroom reflect your style and personality with PullCast's unparalleled products. Download the ebook today and embark on a journey of style and serenity.
---
---
PullCast's new ebook was carefully elaborated to provide homeowners and interior designers with tons of bedroom inspiration. For more interior design tips and architectural hardware-related content, do not hesitate to browse through the PullCast Blog archives. Follow us on Facebook, Pinterest, and  Instagram for updates.