BLACK AND GOLD LUXURY HARDWARE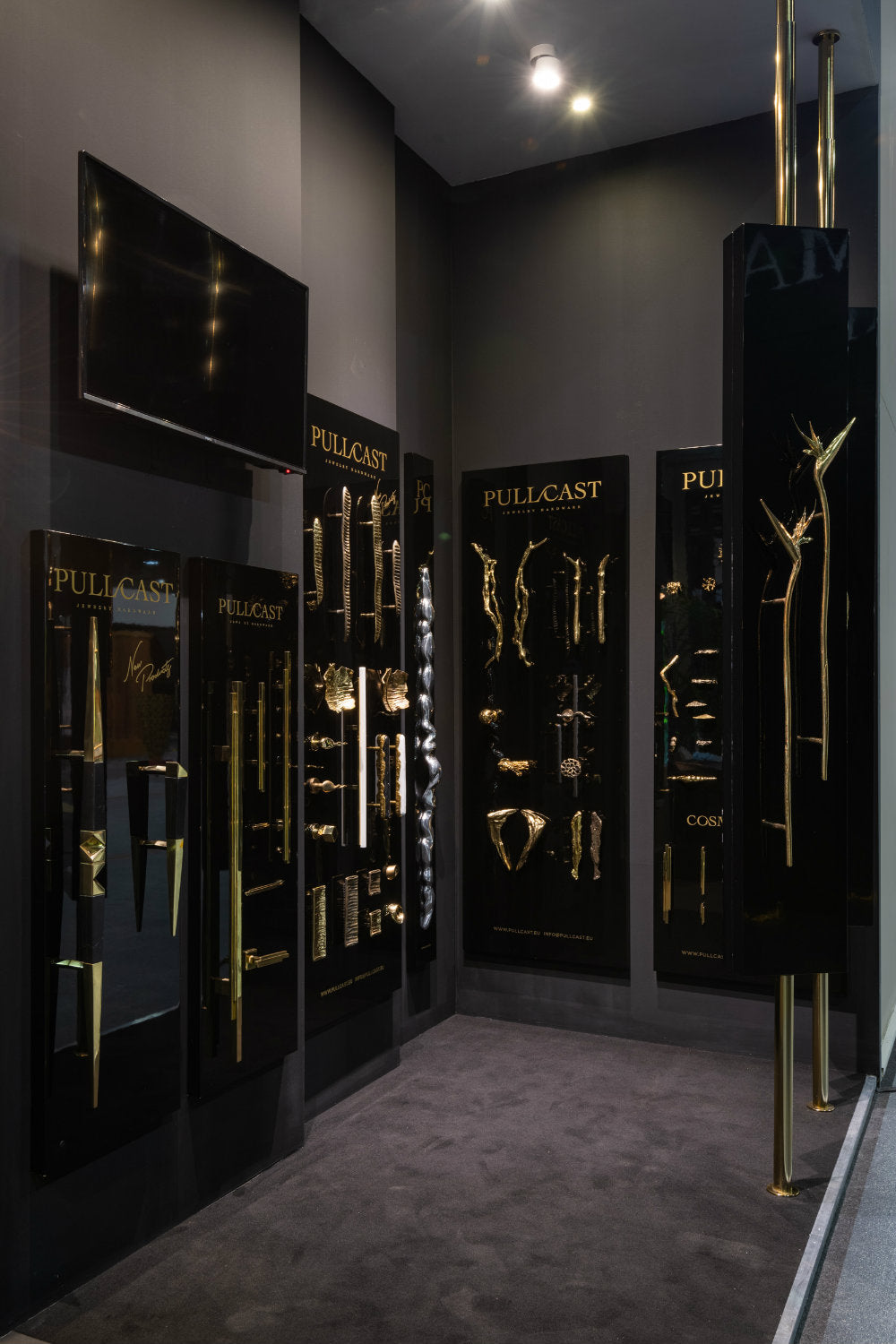 Black And Gold Luxury Hardware ⇒ One of the most utilized color combinations in the industry of interior design is undoubtedly black and gold. When mixed together, these two shades create a dramatic and timeless effect. In today's article PullCast Blog shows you an amazing selection of black and gold hardware pieces for luxury decoration.
Black And Gold Luxury Hardware
In regards to home decoration, there are plenty of ways to combine these powerful tones that provide all the attitude an interior design space needs. An easy way to do so is by adding luxury jewelry hardware embellished in these colors.
PullCast made a selection with some luxurious ideas for your decorations with black and gold hardware. Complement your furniture designs and get the best black and gold details for your home decoration with this PullCast's selection.
Jewelry has been inspiring humankind for centuries. Made with gold cast polished brass handles and black estremoz marble, Tiffany furniture handles resemble the perfect shapes and purity of those who last forever. This cabinet hardware full of elegance and refinement will adorn your designs.
For any major metropolis, beauty is a precious backdrop even to appreciate things from afar. Skylines are the city's profile, an iconic symbol, and just like our door pull, create a silhouette when set in context. Mix and Match your designs with the black and gold Skyline cabinet and door hardware.
black and gold luxury hardware
The imponent Spear door pull was inspired by the Celtic sun god that possessed the "Invincible Spear". A legend has it that the spear was blazingly hot, and it became hotter the longer it was used. It was stored in a vat of water at night to keep it from catching fire and scorching the earth. Honoring Celtic culture and myths, PullCast's designers projected this mythical mid-size door pull made with polished brass and black Alabastro Marble to bring a powerful statement into the main doors.
Inspired by metals and the industrial revolution, we find Waltz: a strong, safe, highly resilient piece that perfectly fulfills its function. A black and gold drawer handle of extreme simplicity, reminiscing the art deco era, always assigning value and function to every design.
Did you like our article Black And Gold Luxury Hardware? Let us know!
If you want to discover more about the exclusive and luxurious world of PullCast and our elegant collections of decorative hardware, then feel free to follow us on social media: Facebook, Pinterest, Twitter, Instagram, Linkedin, and Youtube