BRASS HARDWARE & MODERN FURNISHINGS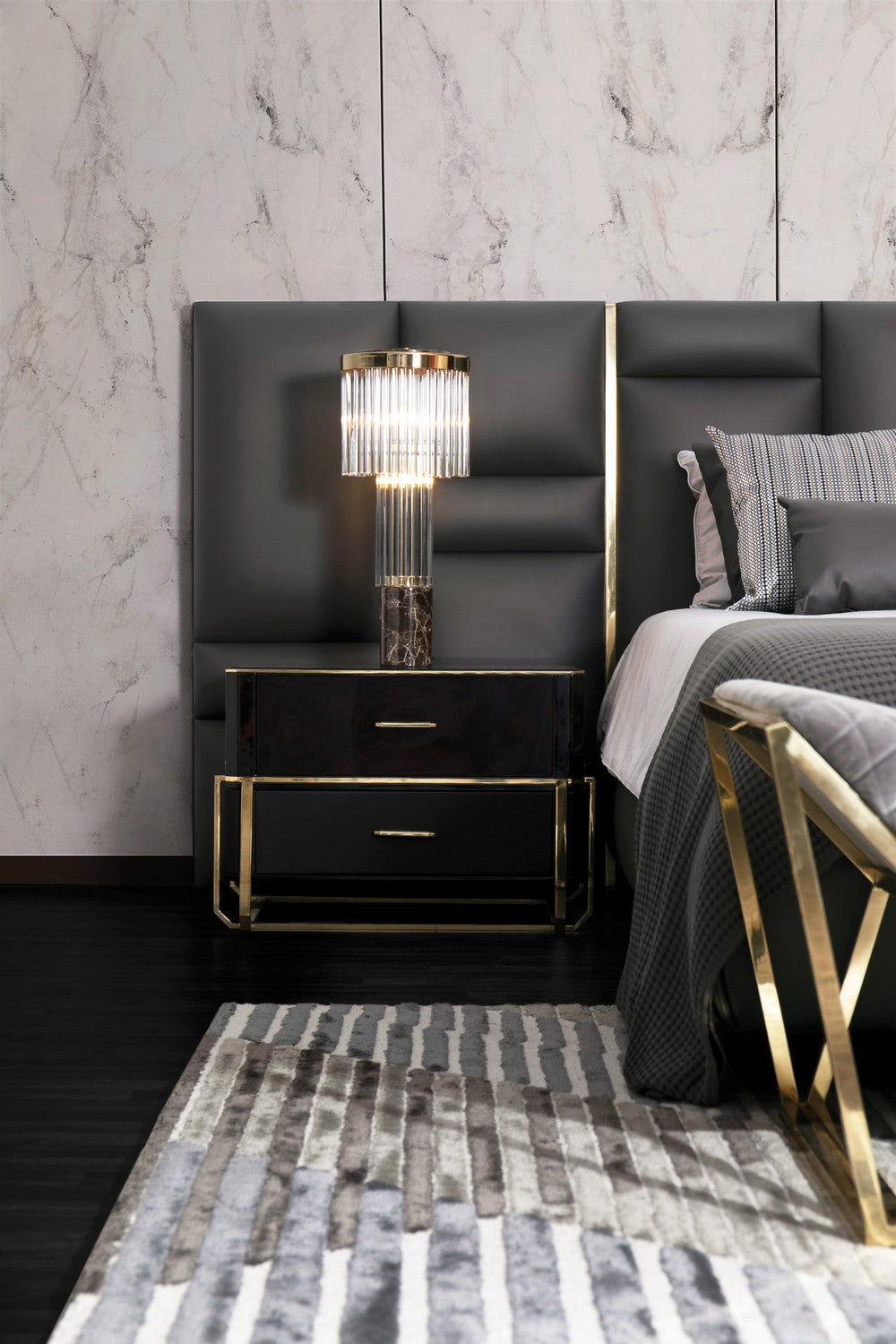 Brass Hardware & Modern Furnishings: A Perfect Match Made in Heaven ⇒ If you are looking to add a bit of timeless allure to your home interiors, introducing brass hardware to your modern furniture designs is the right way to go.
A golden, brass finish is the easiest way to add a touch of glamour to your one's home decor, especially when paired with other rich materials such as marble, wood or leather. When these materials are set together in a modern furniture design, it allows for a cohesive and harmonious environment. In today's article, PullCast Blog will showcase a few examples of how this combination can do wonders for your home decor.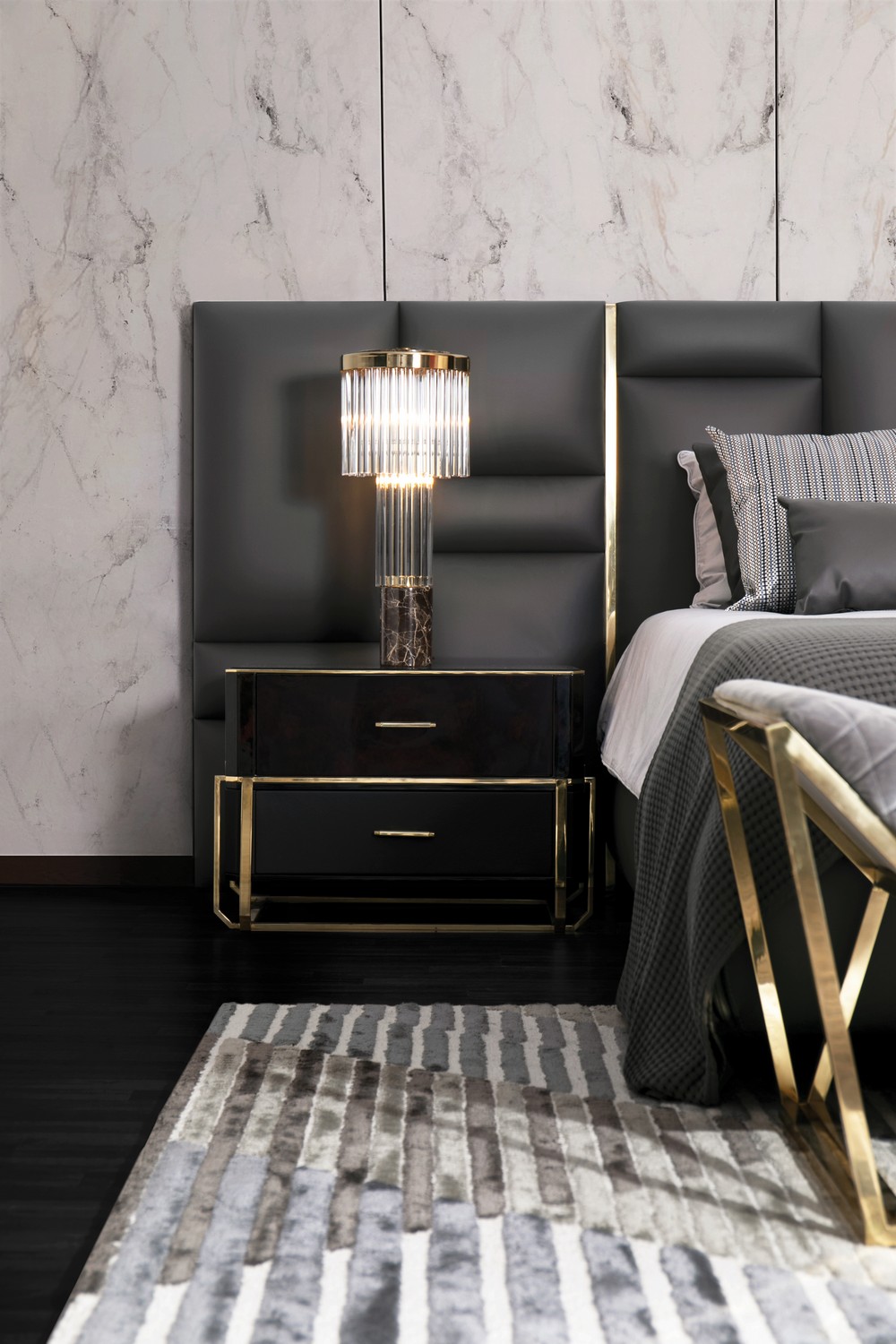 The Waltz nightstand highlights a unique drawer handle inspired by the industrial revolution. This combination is a perfect example of simplicity while reminiscing the art deco style.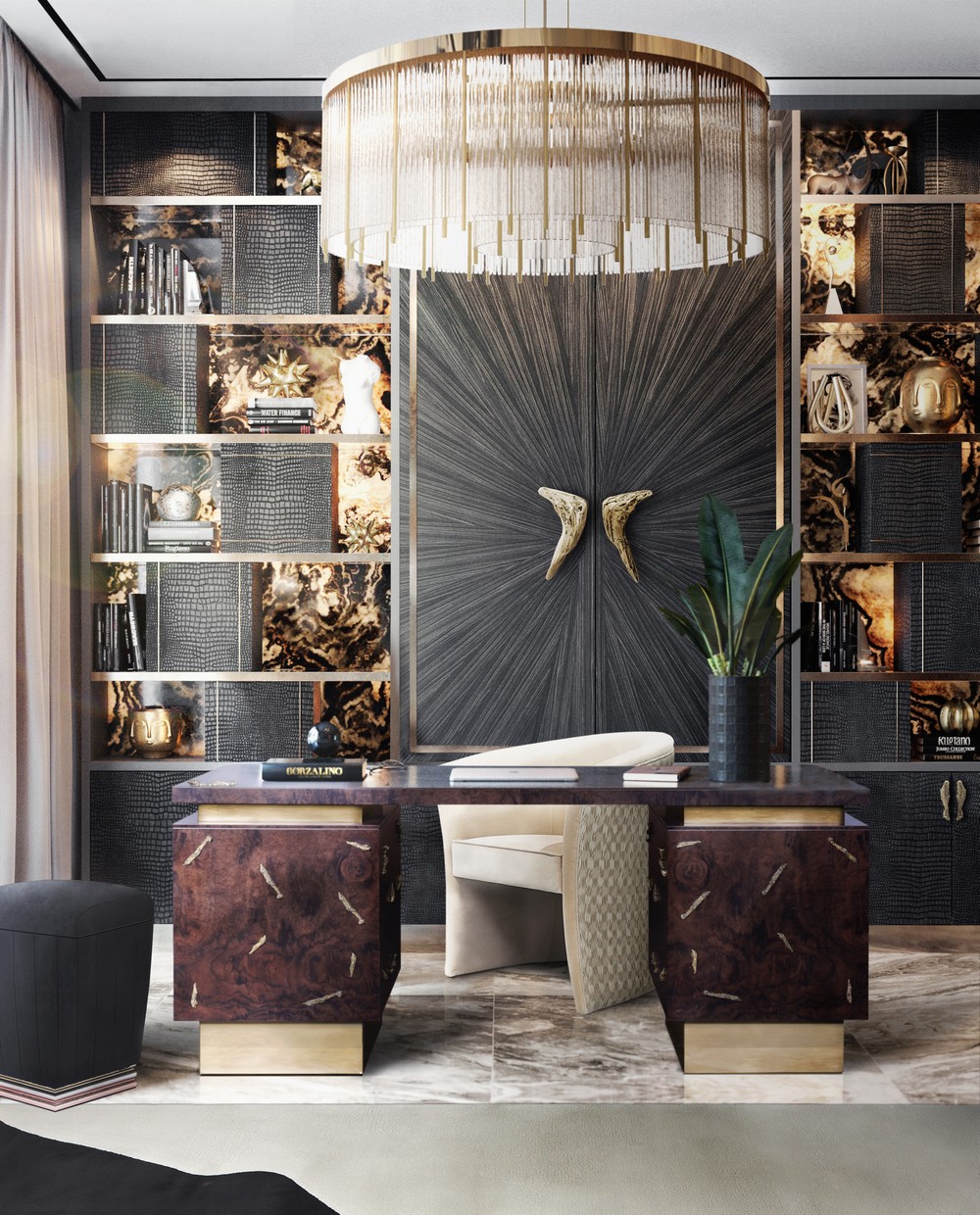 In this example, the contrast between ancient and contemporary lines of the Baraka desk is undeniable. This exclusive design is made of matte walnut root veneer and nature-inspired brass details in the form of hardware.
 In this sideboard, darker tones are further enhanced by the presence of brass details in its base and drawer handles. Evoking influences from the Art Nouveau époque, this and modern and fluid handle presents an organic shape.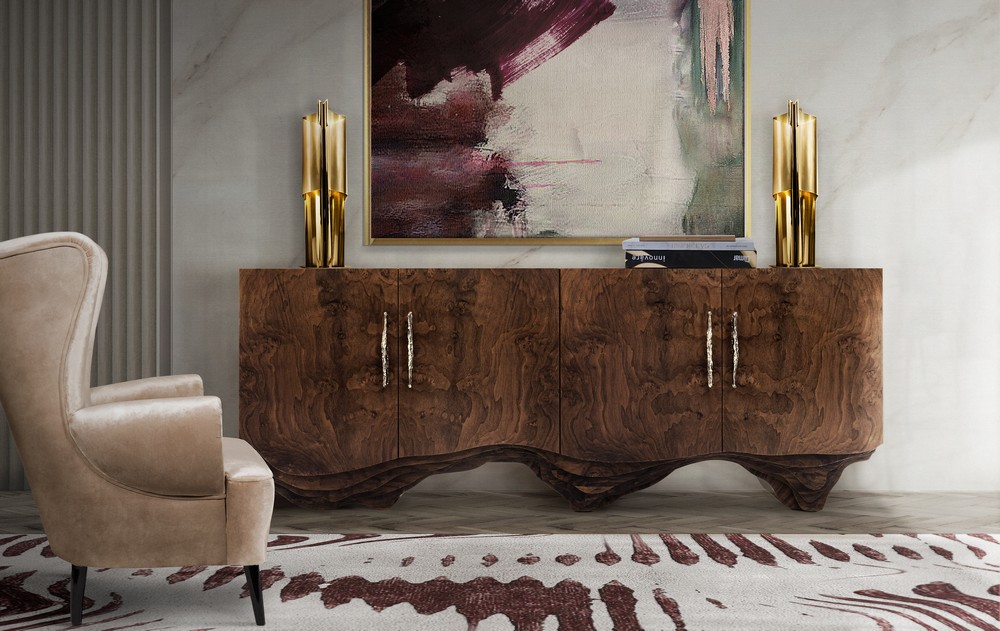 Walnut root veneer gives an instant modern character to the Huang sideboard. This spectacular piece is further enhanced by the sculptural Kesya cabinet handle, which matches perfectly with the nature of Huang.
The polished brass nature of the Skyline drawer handle contrasts beautifully with the material versatility of Luxxu's Spear console. Combined, these pieces bring a timeless touch to your home through a symbiosis of toughness and elegance.
Discover the exclusive and luxury world of PullCast and dive in our amazing and elegant list of decorative and architectural hardware products. They will help you elevate and transform your home decor or your interior design project into a unique experience!  For more brass hardware and modern furnishings inspiration, follow us on Facebook, Pinterest, Twitter, Instagram, Linkedin, and Youtube!