DESIGN RARITY IN THE FORM OF JEWELRY HARDWARE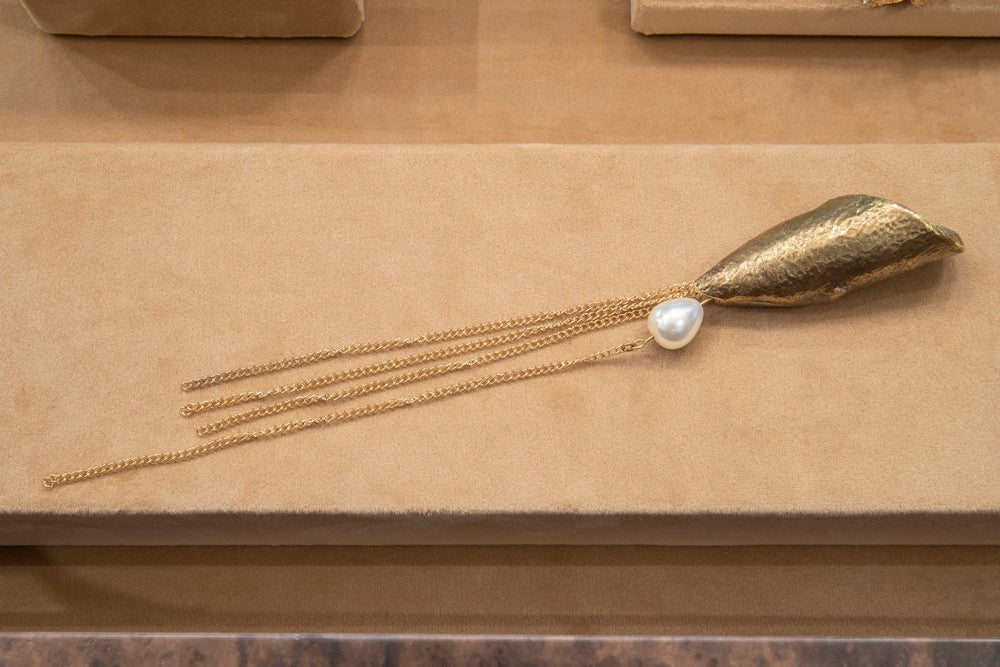 Discover A Sense of Design Rarity in the Form of Jewelry Hardware ⇒ Indulge in a wide variety of exclusive decorative hardware designs that possess an uncanny sense of design rarity and legacy, not only in terms of the materials in which they are made but also in the sources of inspirations that lead to each creation! The following jewelry hardware piecescan be described as objects of art that are bound to limitlessly enlarge one's furnishings and interiors with distinction, but take a look for yourself!
Comprised of three infinity loops, the Trinity drawer handle highlights a particular yet intrinsic aesthetic enhanced by the presence of a white pearl and brass details. Ultimately, this piece was designed as an expressive form that represents value, art, and beauty!
Feu drawer handle is an unapologetic appropriation of jewelry beauty, elegance, and sophistication. It presents a more maximal character courtesy of details such as a polished brass frame with Swarovski crystals or black crystal glass. The design inspiration behind this exclusive creation lies in the authentic fire corals that shelter sea creatures!
Best defined as an epitome of rarity and artistry, Artemisia is a unique design solution with a fluid yet strong shape that is bound to offer value to modern and contemporary furnishings. In regards to materials, this jewelry hardware piece benefits from numerous nuances and details, including a brass form in its outer surface while a turquoise gemstone intensifies its nucleus.
The Shin door pull is shaped like a cinnamon stick, a spicy delicacy that was once even more valuable than gold. This beautifully proportioned design acts as a particular ornament for door designs not only in terms of its unexpected silhouette but also its strong overtones of brass and crystals. jewelry hardware, jewelry hardware
Finished in polished brass and highlighting a remarkable turquoise interior, the Turkesa drawer handle presents a vibrant character that is as beautiful as it is powerful. This piece takes its form from the turquoise rocks, minerals that have been carved and set into only the finest of things, its crystals properties are also connected to the healing energy of water.
If you want to discover more about the exclusive and luxurious world of PullCast and our elegant collections of decorative and architectural hardware, then feel free to follow us on social media: Facebook, Pinterest, Twitter, Instagram, Linkedin, and Youtube!