CABINET HANDLES TO SPRUCE UP YOUR HOME DECOR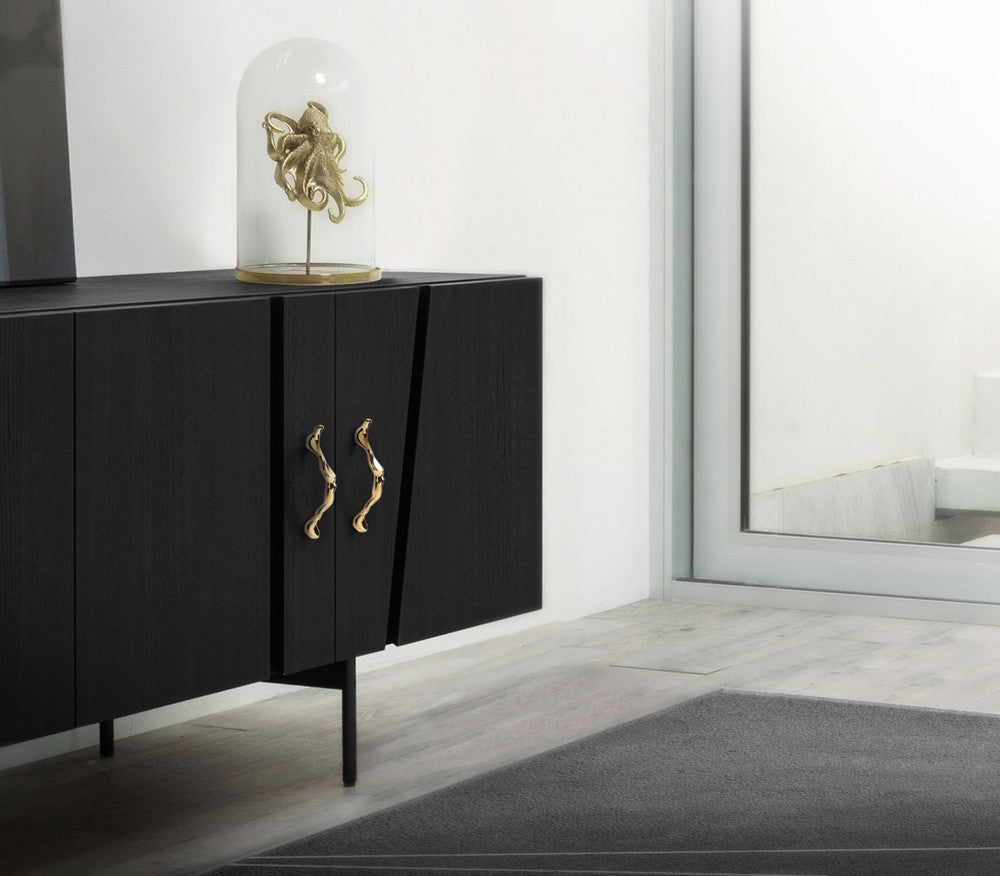 25 Cabinet Handles to Spruce Up Your Home Decor ⇒ Besides painting your cabinetry designs, there's another efficient interior design solution to assuredly spruce up your home interiors, such as revamping your cabinet hardware designs and perhaps select pieces that highlight a more artistic or natural sense.  In today's article, PullCast Blog showcases 25 of the most outstanding cabinet handles that certainly stand the test of time and elegance!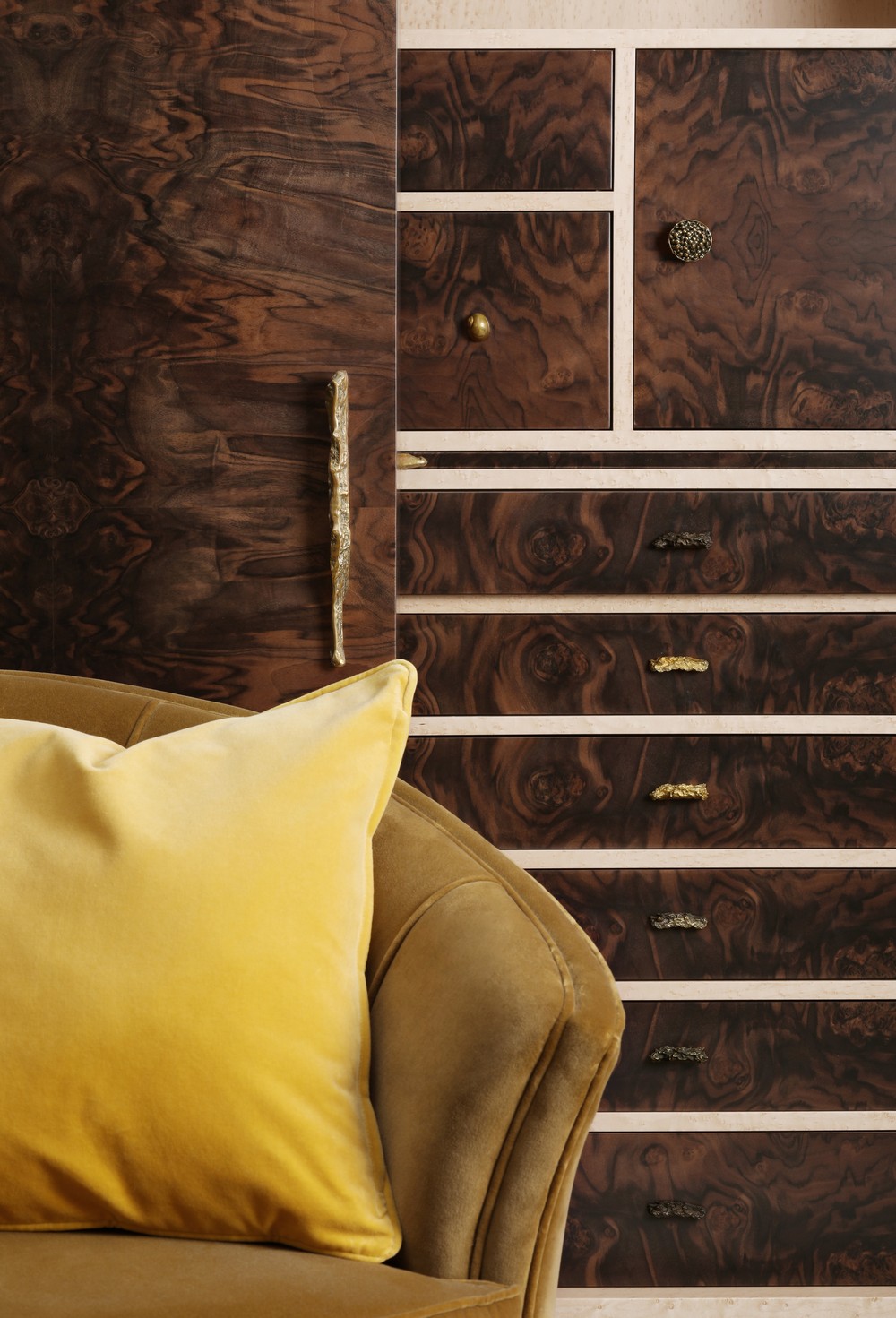 The inspiration behind Kesya was drawn from the very uneven texture of the bark pine tree, known by its endless evergreen. Honoring the past and the roots but evoking prosperity, this distinguished drawer handle enables you to create a sculptural scheme. 
What best describes this Nouveau cabinet handle is its distinctive and luxurious nature that is immersed in modernity and fluidity. The polished brass cabinet handle presents an organic shape with a remarkable wavy allure. Highlighting a refined character, the Nouveau EA1013 can be the perfect complement to either modern and contemporary furniture designs, from sideboards and cupboards to bathroom and kitchen cabinetry!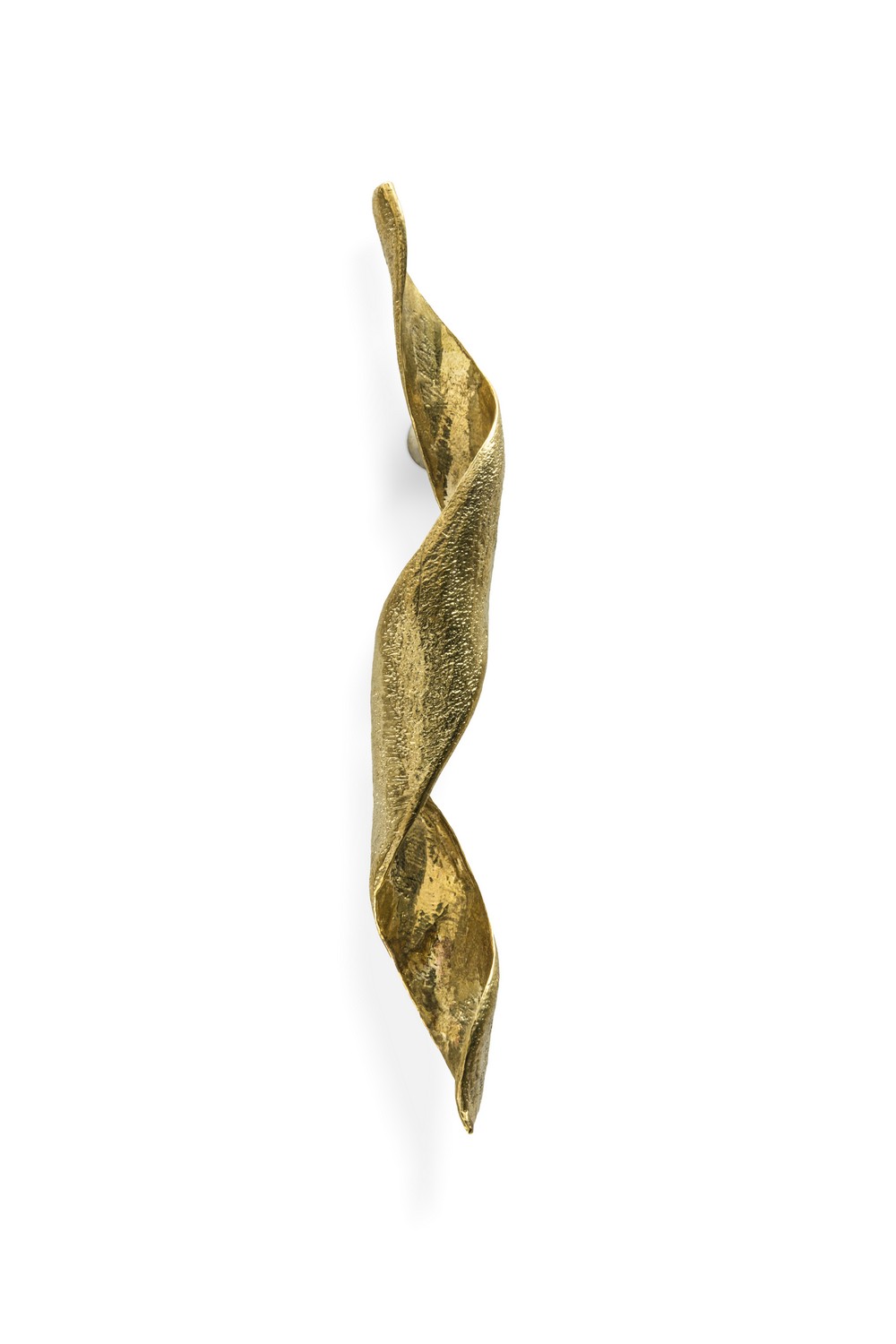 Whiko was inspired by the spirals of life. A spiral represents the ever-expanding universe. Spirals are perceived to be a symbol of growth, evolution, and expansion. The gold spiral we created will add meaning and natural beauty to your interior designs.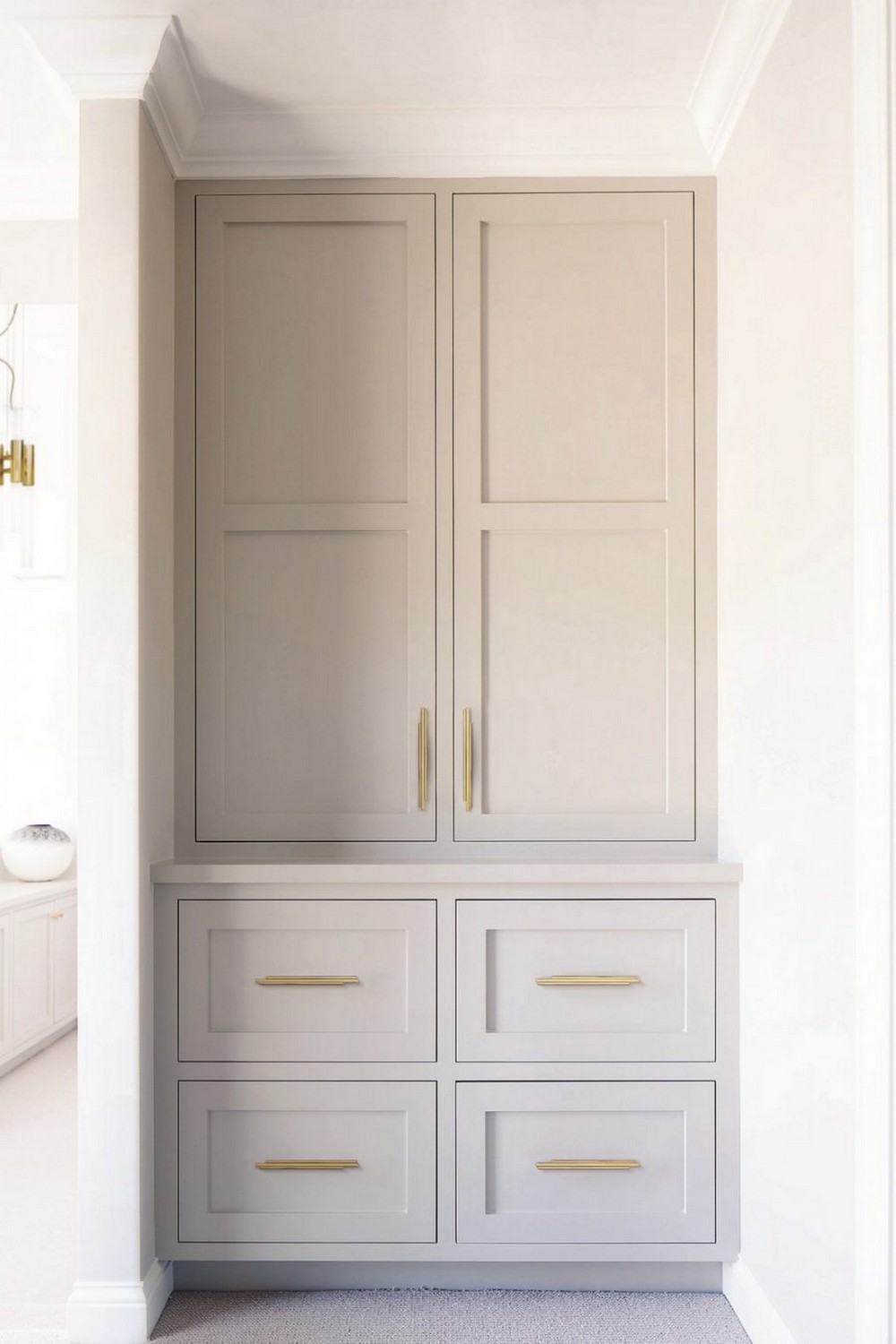 When it comes to cabinet hardware, make sure to always go for either horizontal or vertical pulls that highlight clean lines as this will certainly add depth and personality to your interior. In this setting, the architectural splendor and brass silhouette of the Skyline cabinet hardware offers a more unique aesthetic to this two-toned cabinet.
In order to match the extravagant nature of the crackle mirror, the Poké handle was chosen to adorn an astoundingly geometric cabinet, granting it both a traditional and contemporary character.
Asymmetrical polished brass tubes compose this Brubeck TW5002 that actually takes inspiration from one of DelightFull's most luxurious lamps, paying homage to American pianist, Dave Brubeck. It becomes the perfect piece to adorn cabinetry for a modest mid-century modern flair.
This interior design set is brimming with outstanding details, from the checkered flooring to a monochromatic color scheme. Furthermore, this entryway also features the delicate yet stunning Belize cabinet handle – a piece inspired by the diverse marine life of the Caribbean sea – that grants an extra layer of understated elegance and refinement to this space.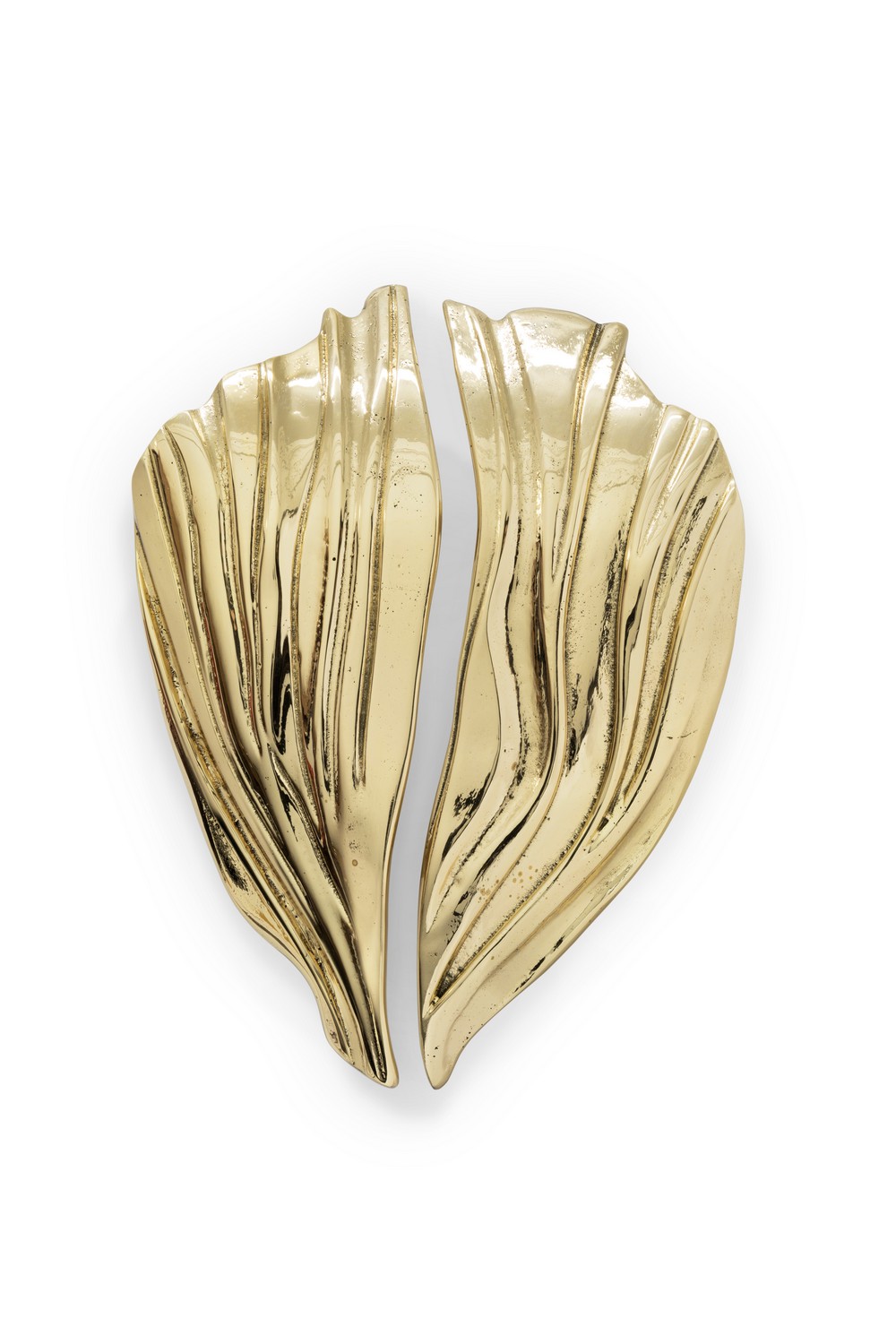 Just like the Scale of the Carps, the Karpa Handles are bright and shiny, becoming an eye-catching complement to any cabinet design. In awe of the Carp symbolism, PullCast created this piece as an idea of persistence, courage, and strength, essentially, an accessory with meaning in interior design. cabinet handles, cabinet handles
If you want to discover more about the exclusive and luxurious world of PullCast and our elegant collections of decorative hardware, then feel free to follow us on social media: Facebook, Pinterest, Twitter, Instagram, Linkedin, and Youtube!