CABINET HARDWARE IDEAS TO EMPOWER YOUR HOME DECOR
Indulge in a Few Cabinet Hardware Ideas to Empower Your Home Decor ⇒ Besides painting your cabinetry designs, there's another efficient interior design solution to assuredly to spruce up your home interiors, such as revamping your cabinet hardware designs and perhaps select pieces that highlight a more artistic or natural sense.
Home renovations can be quite pricy, so opting to just switch around a few elements could make the difference, especially in divisions such as the bathroom and kitchen. In today's article, PullCast Blog showcases a series of cabinet hardware ideas that range from styles such as mid-century modern to contemporary.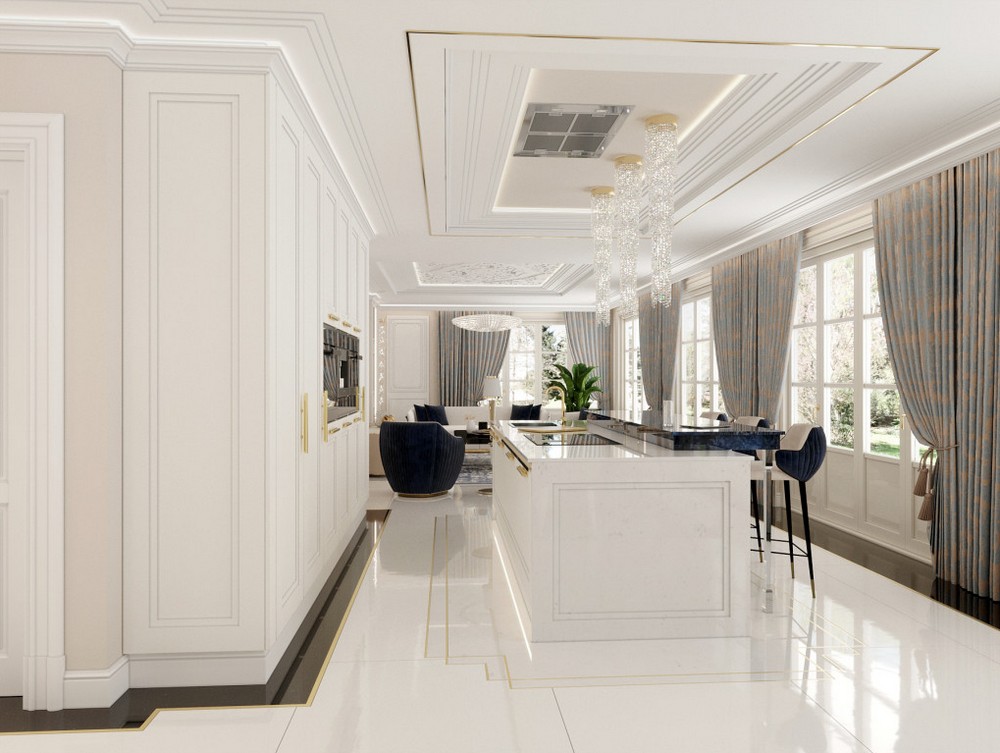 This bathroom decor highlights a more Scandinavian/minimalist flair and it is well-appointed with extraordinary design features, including a nature-inspired decorative hardware piece that contrasts perfectly with the surrounding lighting, accessories, and furniture designs.
When it comes to cabinet hardware, make sure to always go for either horizontal or vertical pulls that highlight clean lines as this will certainly add depth and personality to your interior. In this setting, the architectural splendor and brass silhouette of the Skyline cabinet hardware offers a more unique aesthetic to this two-toned cabinet.
In order to match the extravagant nature of the Crackle mirror, the Poké handle was chosen to adorn an astoundingly geometric cabinet, granting it both a traditional and contemporary character.
Benefitting from a neutral color palette, this exquisite living room also highlights strong pops of gold both in the mirror design and cabinet handle. Speaking of which, the design of the sideboard is embellished by the Sonoran handle which provides character and sophistication to it.
Aesthetically speaking, combining materials such as wood and brass will always be an excellent design solution. The warm tones of rosewood veneer found in the Huang cabinet match perfectly with the aged brass accents of the Catha cabinet handle.
This interior design set is brimming with outstanding details, from the checkered flooring to a monochromatic color scheme. Furthermore, this entryway also features the delicate yet stunning Belize hardware – a piece inspired by the diverse marine life of the Caribbean sea – that grants an extra layer of understated elegance and refinement to this space.
If you want to discover more about the exclusive and luxurious world of PullCast and our elegant collections of decorative and architectural hardware, then feel free to follow us on social media: Facebook, Pinterest, Twitter, Instagram, Linkedin, and Youtube!