Create The Perfect Entrance With Our Foyer Ideas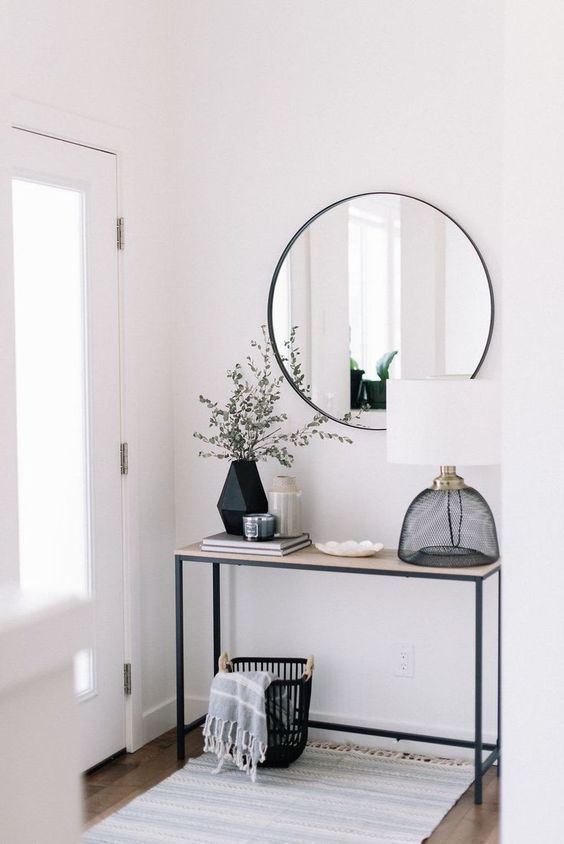 Create The Perfect Entrance With Our Foyer Ideas ⇒  If you own a smaller home, you may not see the need in creating a defined place to welcome your guests, but in a larger house it's essential that guests have a designated area to place their coats, bags and other items they don't need to carry when inside. Therefore, a foyer must be designed to be practical and welcoming, so that guests can feel as comfortable as possible from the moment they step into your home.
Create A Neutral Color Palette
Neutral colors are the most relaxing, so creating a palette including them is a guaranteed way to make your guests more relaxed. Add a light pop of color to create a bright entrance, such as the light blue wall in the picture above.
Make Your Guests Feel Welcomed
It may not be through a sign as big as the one on this picture, but welcoming your guests properly in your foyer is essential for them to feel comfortable in your home. You can try with some wall art in a smaller size, some signs or the traditional welcome mat.
Go for a Minimalist Approach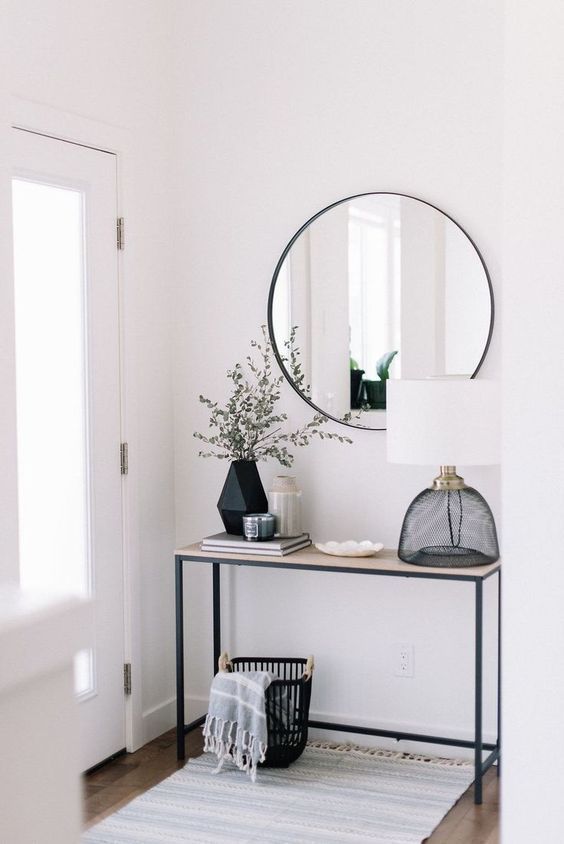 If you prefer a more modern design style, there are still plenty of Foyer Ideas for you, starting with minimalism. You can create a sophisticated and elegant entrance perfect for a modern home with a console and a few decorations on top, along with a mirror.
Or Go Rustic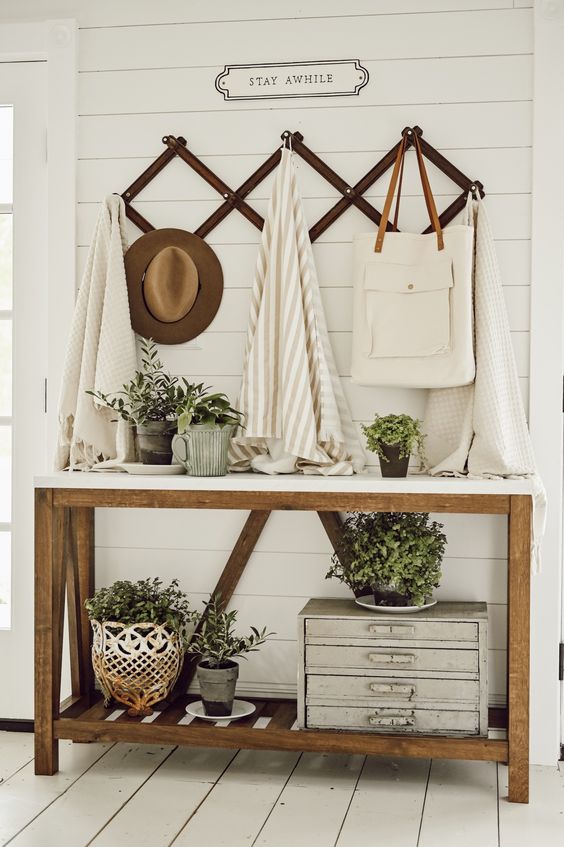 If, on the other hand, you prefer to keep a cottage-like style in your home, you can go for vintage and weathered furniture, a lot of plants and a vintage sign welcoming your guests to your house.
Make It Interesting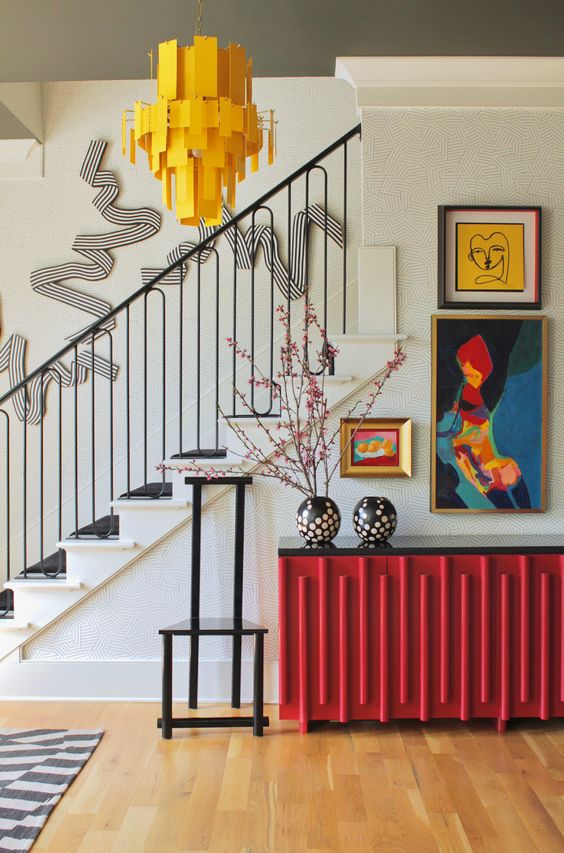 By adding colorful pieces filled with interesting details, you'll make sure that your guests stay curious and thoroughly enjoy their visit to your home.
Discover the exclusive and luxury world of PullCast and dive in our amazing and elegant list of decorative and architectural hardware products. They will help you elevate and transform your home decor or your design project into a unique experience! Follow us on Facebook, Pinterest, Twitter, Instagram, Linkedin, and Youtube!