Decorative Hardware: 6 Exclusive Adornments for Consoles & Sideboards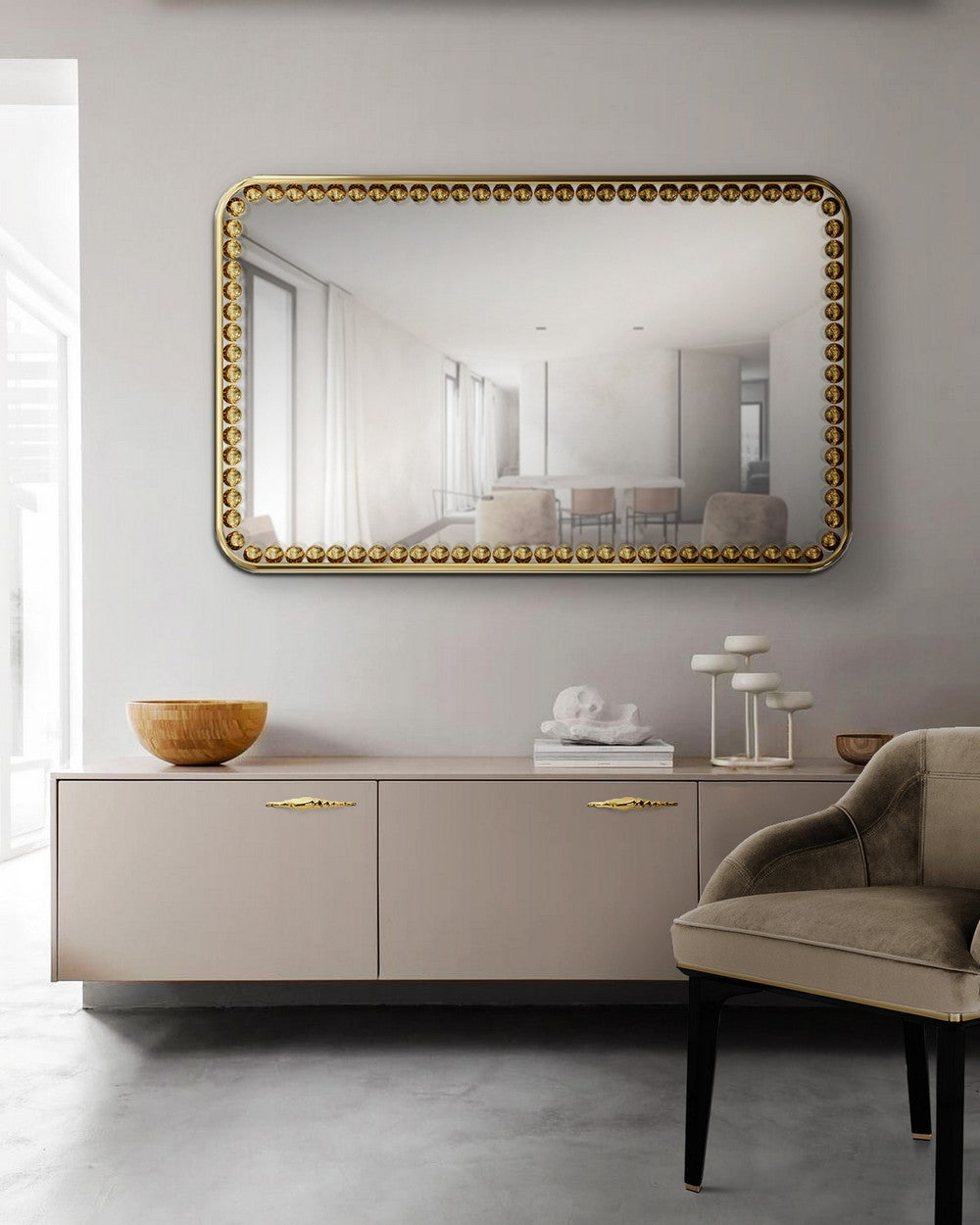 Decorative Hardware: 6 Exclusive Adornments for Consoles & Sideboards ⇒ Consoles and sideboards are undoubtedly classic additions to home interiors as they allow you to keep your space clean whilst adding an extra layer of luxury and style.
Best suitable for entryways or living room decoration, these luxury designs aren't complete without the adornment of decorative hardware pieces. In today's article, we introduce six outstanding interior design ideas that highlight the elegant combination of luxury furniture and drawer handles.
This minimal console table gets a more embellished touch courtesy of an ocean-inspired decorative hardware piece, Natica. The brass tones of this exclusive drawer handle match perfectly with the various textures and materials found in this living area.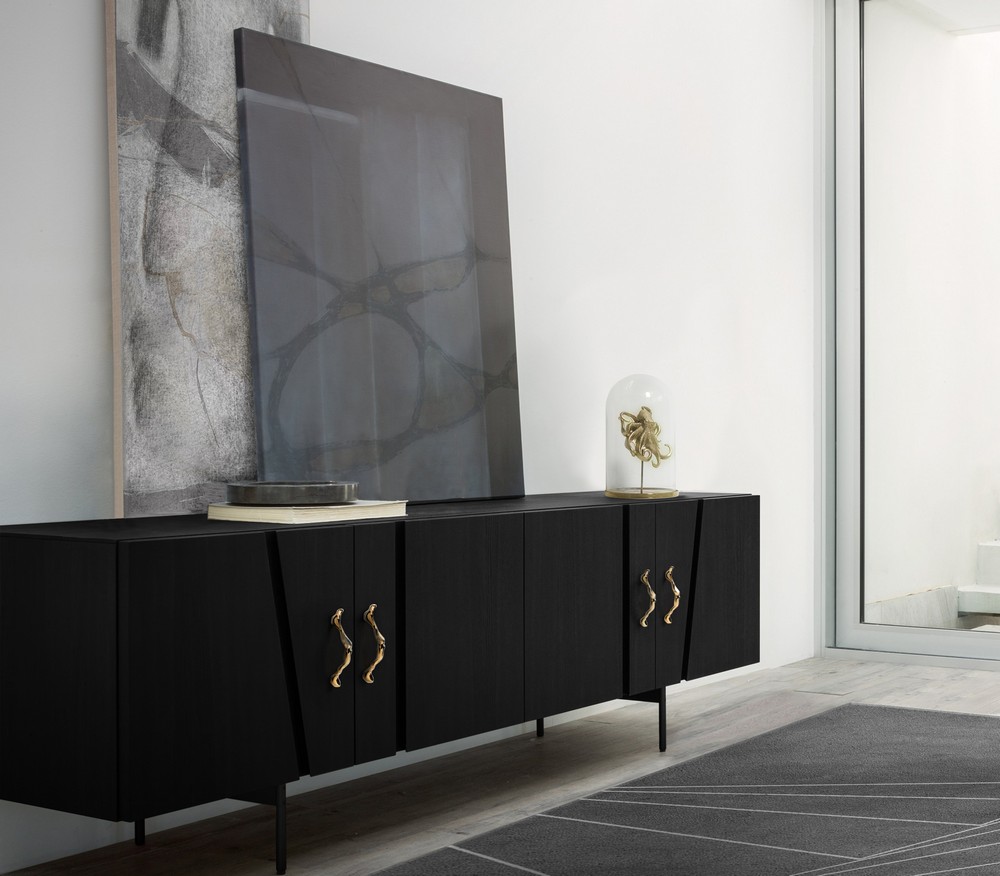 Black and gold will always be a winning combination in interior design. In this set, the timeless allure of black found in the sideboard becomes the perfect complement to the golden details of the Nouveau furniture handle. What best describes this piece is its distinctive and luxurious nature that is immersed in modernity and fluidity. The polished brass drawer handle presents an organic shape with a remarkable wavy allure.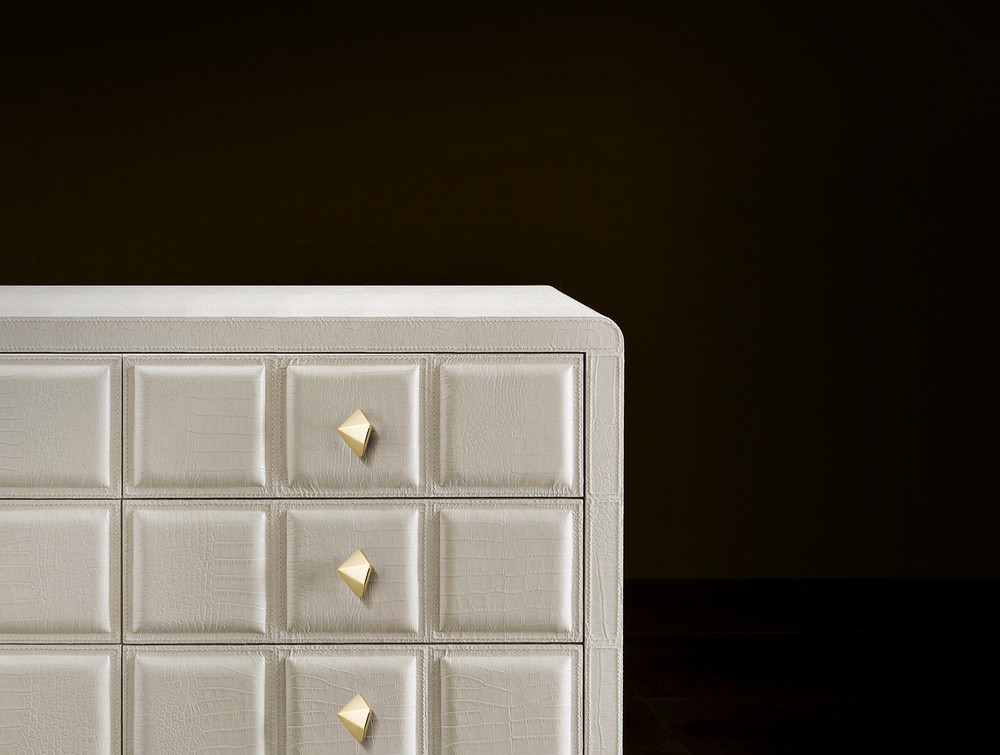 If you are looking to grant a more extravagant touch to furniture design, then the Karat drawer handle may be the ideal choice as this unique piece is inspired by the precious metal. Its modern form certainly creates a stunning sculptural scheme to this sideboard.
This living room design highlights a neutral color palette with strong pops of gold, both in the mirror and drawer handle. Speaking of which, the design of the sideboard is embellished by the Sonoran door handle which provides character and sophistication to it.
Nature assuredly becomes the main source of inspiration for this living room decor, from the wood textures to the small aesthetic details. Furthermore, this unique sideboard gains a more sculptural touch due to the Kesya furniture handle, a design inspired by the uneven texture of the bark pine tree.
The diversity of materials from brass, wood, leather, and marble resulted in the Spear console. The straight-lined design is further enhanced by the Skyline drawer handle, an architectural hardware piece with a cosmopolitan touch.
If you want to discover more about the exclusive and luxurious world of PullCast and delve into our elegant collections of decorative and architectural hardware by following us on social media: Facebook, Pinterest, Twitter, Instagram, Linkedin, and Youtube!