Interior Design Ideas on How to Make Darker Interiors Brighter
Interior Design Ideas on How to Make Darker Interiors Brighter ⇒ If you don't really want to go through a home renovation, but you feel like your interiors are in dire need of some light, the following interior design ideas are known to make wonders for naturally dark interiors.
From painting your ceiling in lighter hues to decorating your home with shimmering details, in today's article, PullCast Blog explores a cluster of interior design ideas that are bound to be of great assistance when it comes to granting a brighter character to your home interiors.
Crystal Chandeliers Are a Must!
Crystal chandeliers are the best type of lighting modern designs to us to light up naturally dark interiors mainly due to the many facets of the material. It will allow the reflection of other lighting sources located nearby.
Introduce Metallic Finishes
One of the best ways to introduce a bit of light to your interiors is by adding either furnishings, a lighting fixture, or accessories such as mirrors or even artwork with metallic finishes. Adding such elements to your home will certainly make your modern design scheme feel more bight and sophisticated.
Wall mirrors have the astounding capacity to give depth and character to a modern design without requiring too much effort. These highly decorative items can altogether transform an interior and certainly offer a brighter touch and can easily become complementary designs to one's lighting and furnishings. The best way to receive more light through a mirror is by placing it directly across from the largest window in the room, however, introducing an array of smaller mirrors together is also not a bad idea.
Empower Your Designs with Shimmering Hardware
While it is oftentimes overlooked, decorative hardware can become a critical aspect of interior design and a viable option to decorate and grant attitude to a room. From shiny oversized door pulls to detailed brass hardware, these modern designs can also introduce a brighter ambiance to your interior.
Choose a Neutral, White or Light Color Palette For Your Interior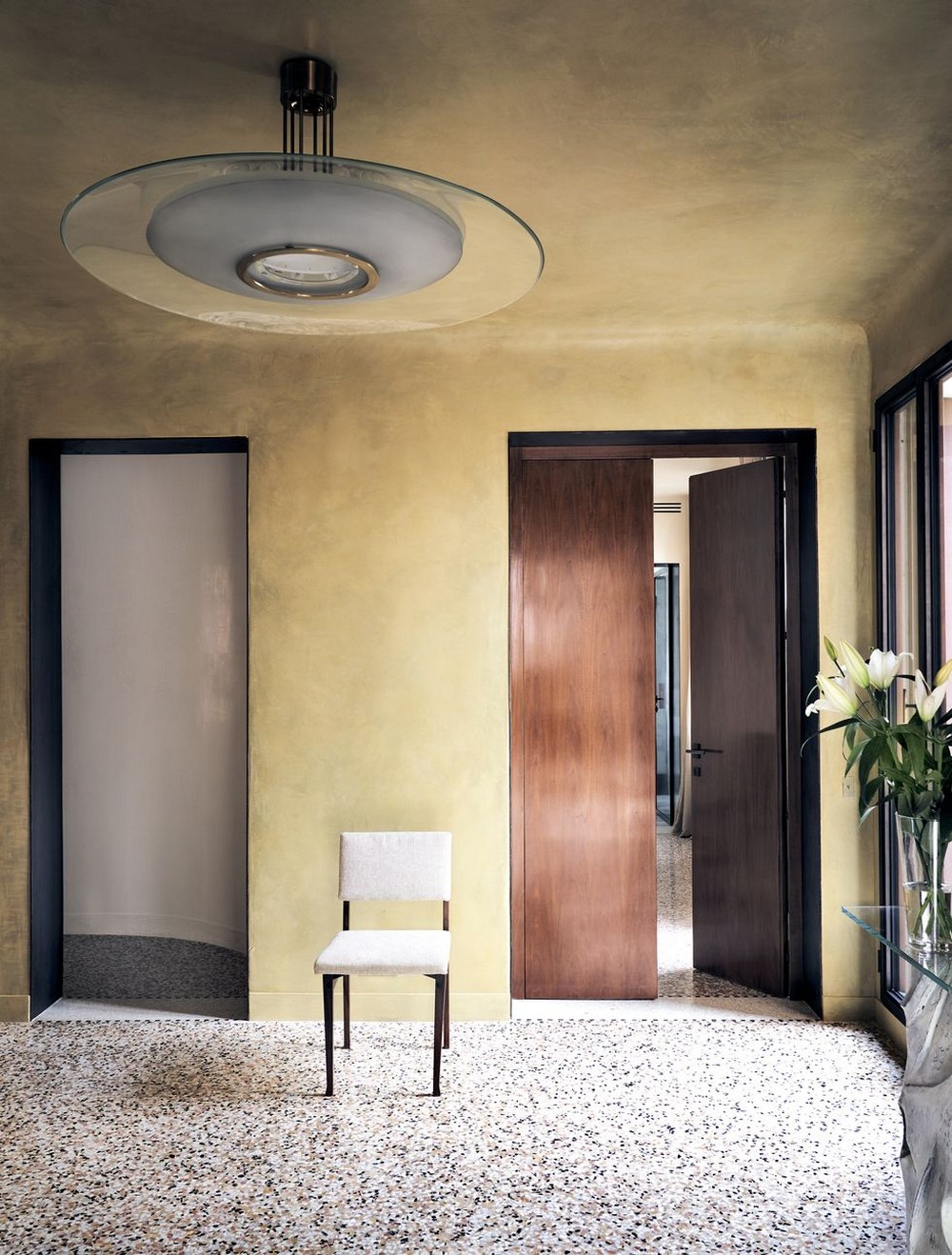 The best hues to use are definitely colors that resemble the sun (lighter shades of red, yellow, or orange) or sky (light blue) as well as more neutral and white color palettes. Take, for example, this Venice apartment decorated by Jacques Grange, which the walls are covered in a custom Marmorino Venetian plaster. interior design ideas
Experiment with Maximalism
Opting for maximalism could help give a bit of energy to your interior, and consequently, making it seem more dazzling. Choosing bold accents and a color scheme comprised of daring shades is certainly a very good first step into maximalism as you can see in the interior space depicted above decorated by Mary McDonald.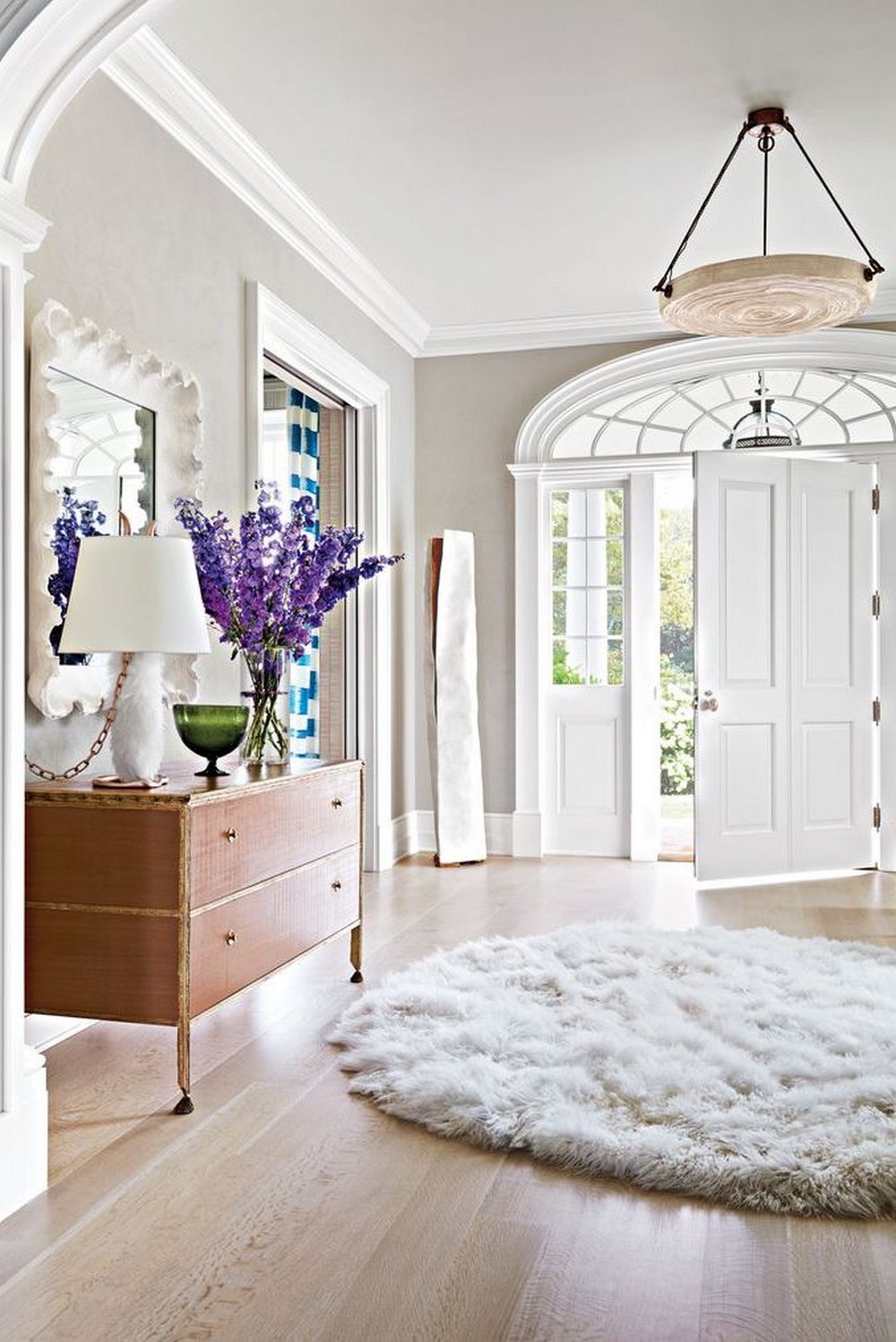 Light-wood flooring is perfect for interiors that are in dire need of additional light as they all add a brighter ambiance to your interiors.
If you want to discover more about the exclusive and luxurious world of PullCast and delve into our elegant collections of decorative and architectural hardware by following us on social media: Facebook, Pinterest, Twitter, Instagram, Linkedin, and Youtube!
Source: Elle Decor