KITCHEN RENOVATION: TRENDY DESIGN TIPS FOR A COMPLETE AESTHETIC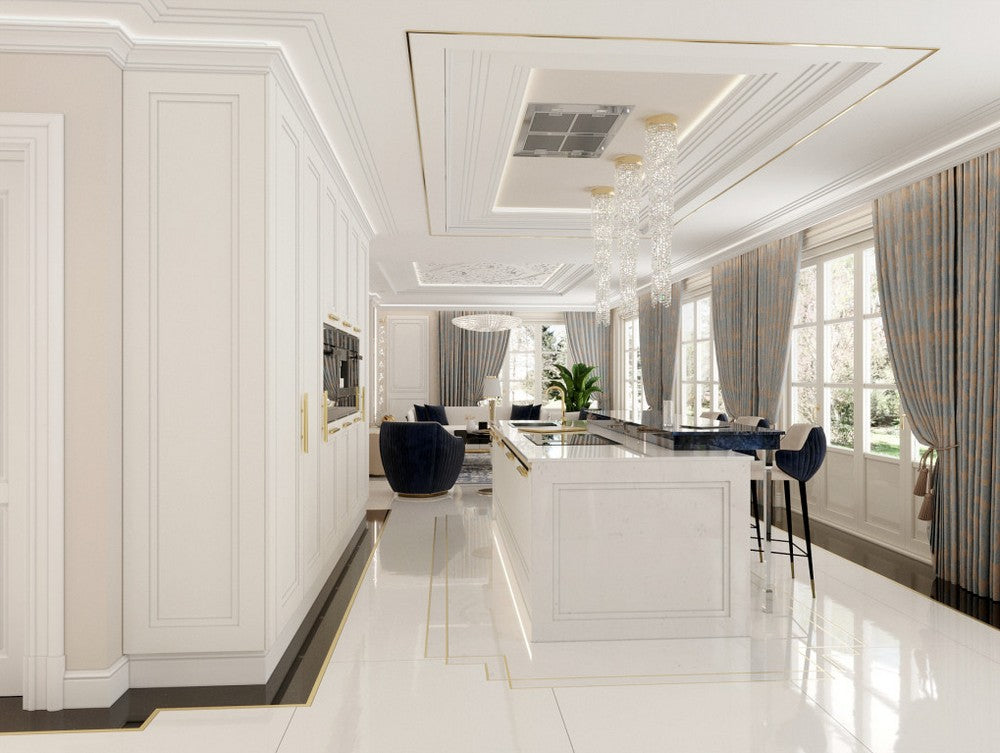 Kitchen Renovation: Trendy Design Tips for a Complete Aesthetic ⇒ When it comes to kitchen renovation, no matter if you intend to make small or grand changes, one has to prepare in advance. 2020 is the perfect year to do so as numerous interior design trends are either making a comeback or become the perfect complement in modern kitchens.
Homeowners can opt for subtle changes like painting a wall or cabinetry in a fresh coat or just switching up their lighting fixtures, nevertheless, you can go for more creative adjustments if as a way to make your kitchen feel more welcoming, from introducing cutting-edge hardware designs to mixing all types of metals into a single space as well as adding a bit color throughout. In today's article, PullCast Blog presents a wide range of kitchen renovation ideas that will certainly be of assistance.
Marble or Quartz Hardware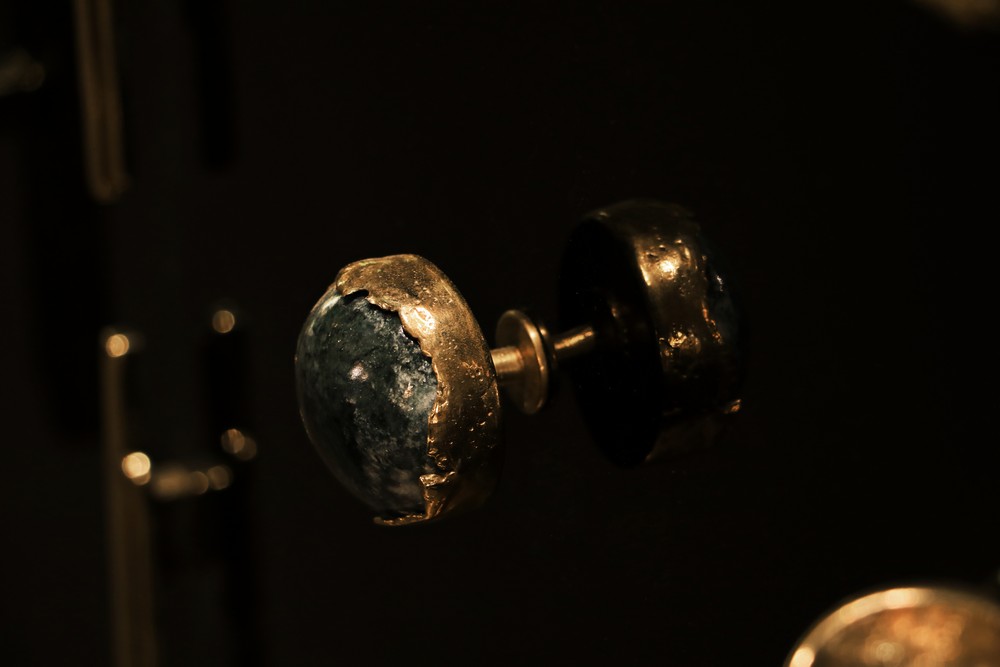 Marble and quartz come as alternatives to each other and are two of the most sought-after materials in the world, mostly due to their distinctive forms and durability. Concerning interior design, both materials pair extremely well with natural wood accents or brass details, bringing opulence and a superior style to one's interiors. While the more conventional use for them would be in a countertop, backsplash or accessories, perhaps you can switch up a bit and opt for decorative hardware products that are embellished in daring and slightly veined tones of marble or quartz's polished nature.
Mix and Match Metals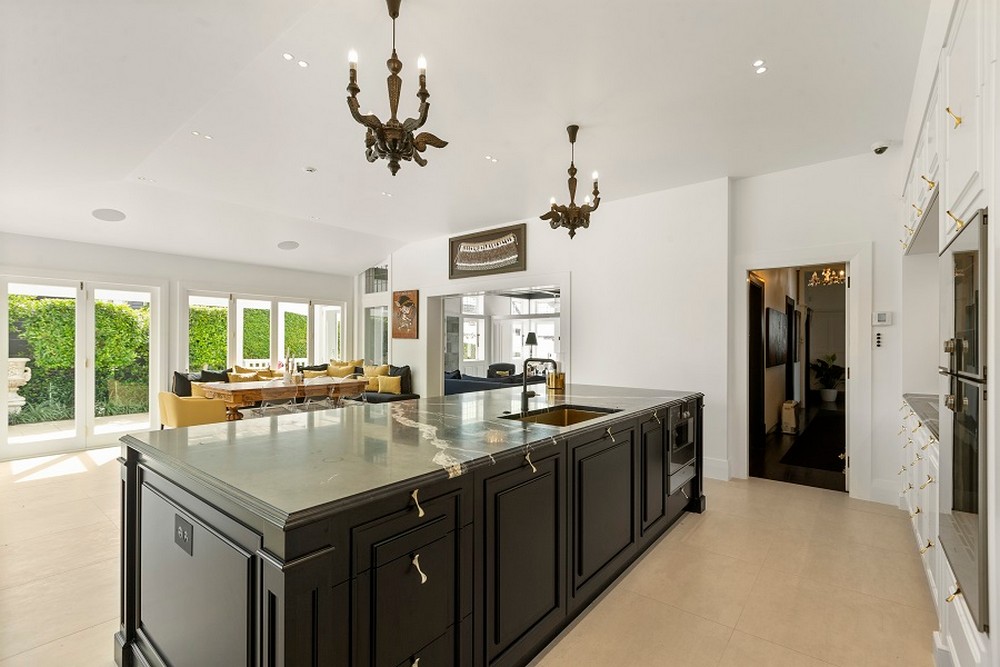 The Mixing and matching of metals in the same environment is a trend that been gaining popularity over the years, regardless, it is one to take caution with. Preferably, select only one metal to take the predominant role while introducing others for close-knit aesthetic. Just take a look at the outstanding kitchen design depicted above, where brass supremely reigns in the details!
Shop the Handle:
Wood Textures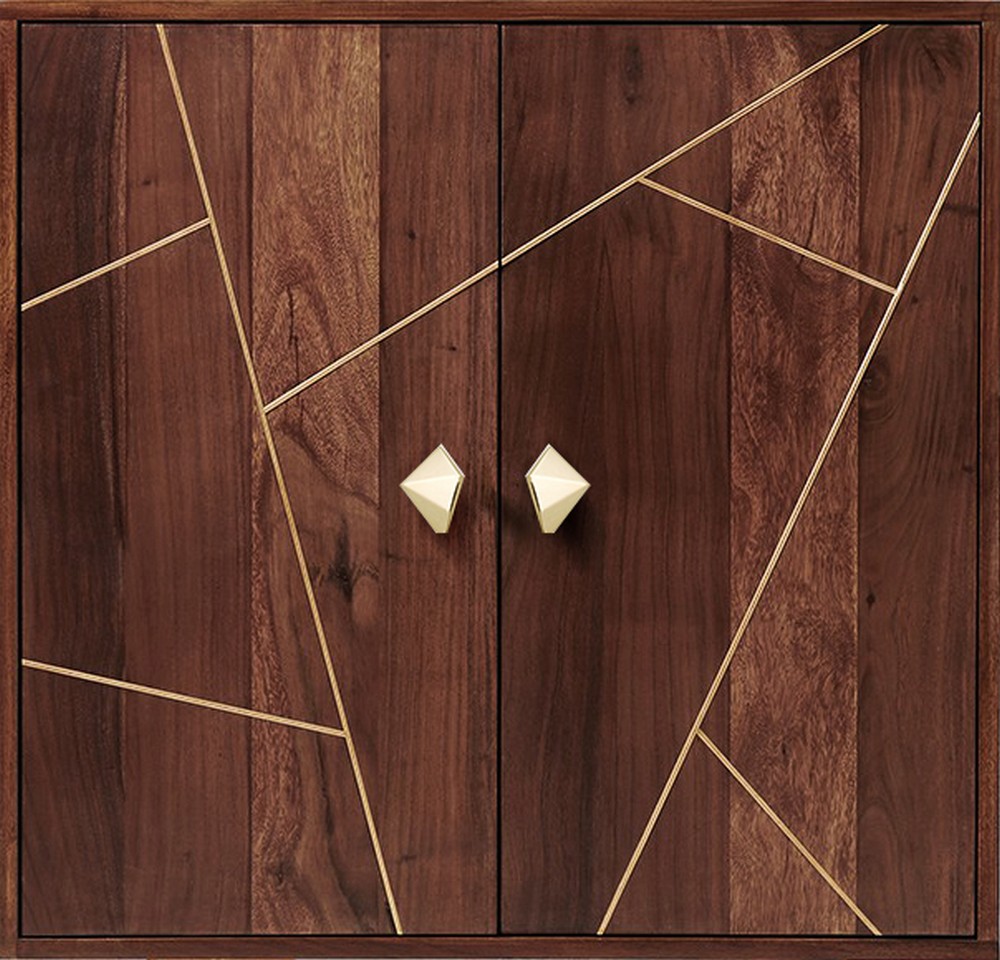 On the issue of materials, wood is commonly used in kitchens, however, so as to add a more appealing visual effect, opting for wood textures make for a more interesting interior statement. While stained and painted woods are still highly popular, you can use grainy wood textures in your kitchen island or even cabinet hardware. This is bound to give your kitchen area an unlimited sense of warmth and a lustrous glow.
Clean-lined Designs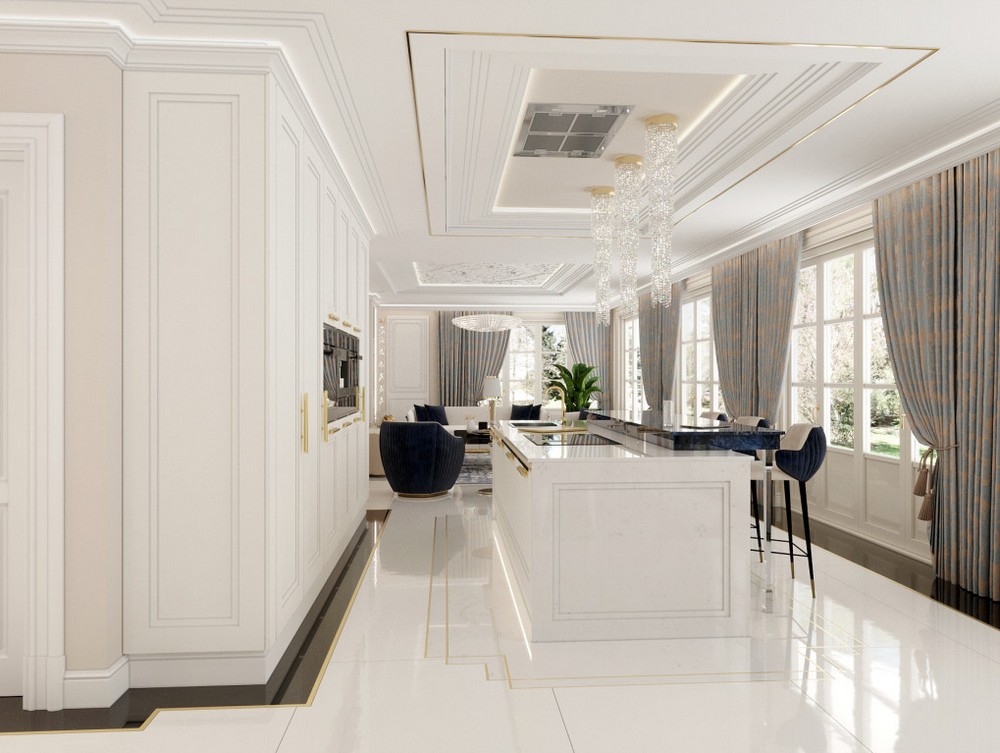 Kitchen interiors without the presence of frills become way more enduring and to further that you can instead introduce strong clean-lined designs, such as horizontal and vertical cabinet pulls. These pieces allow for a sleeker demeanor and you ought to pay attention if your kitchen hardware also matches your appliances' finish for a complete and cohesive look.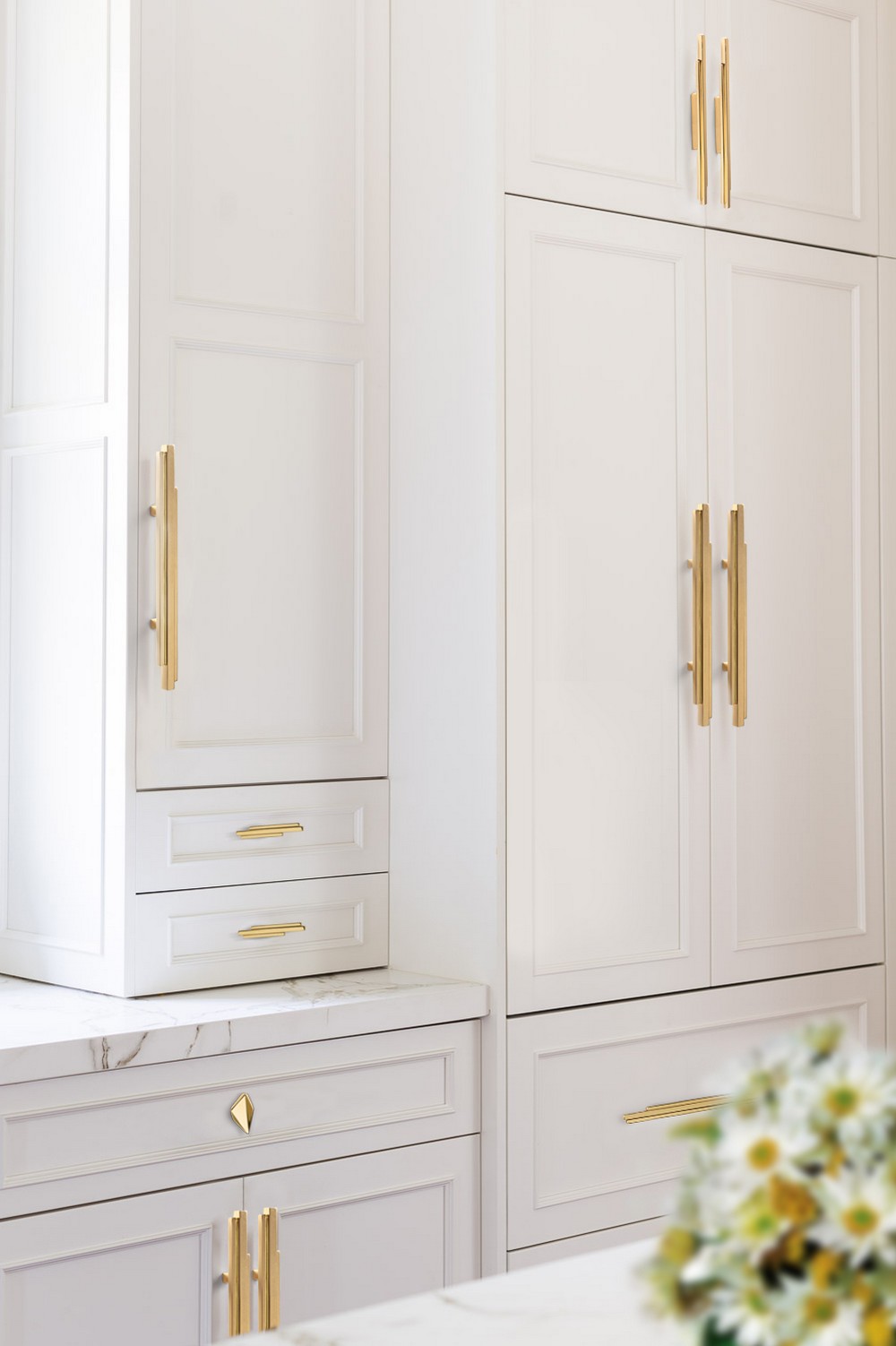 Colorful Accents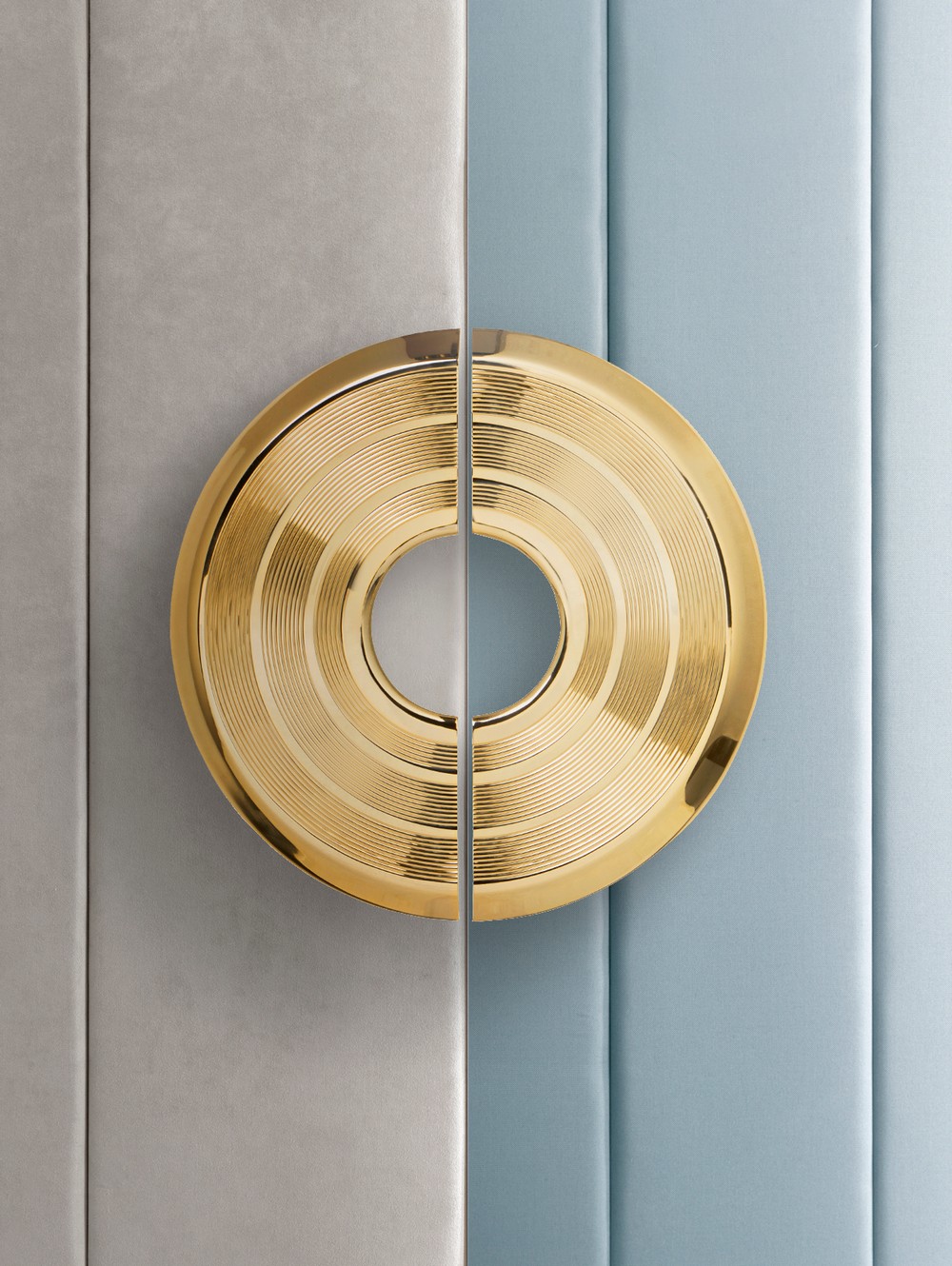 Introducing pops of color is the easiest way to add energy and character to your kitchen decor. There are so many ways in which you can cast this vibrancy.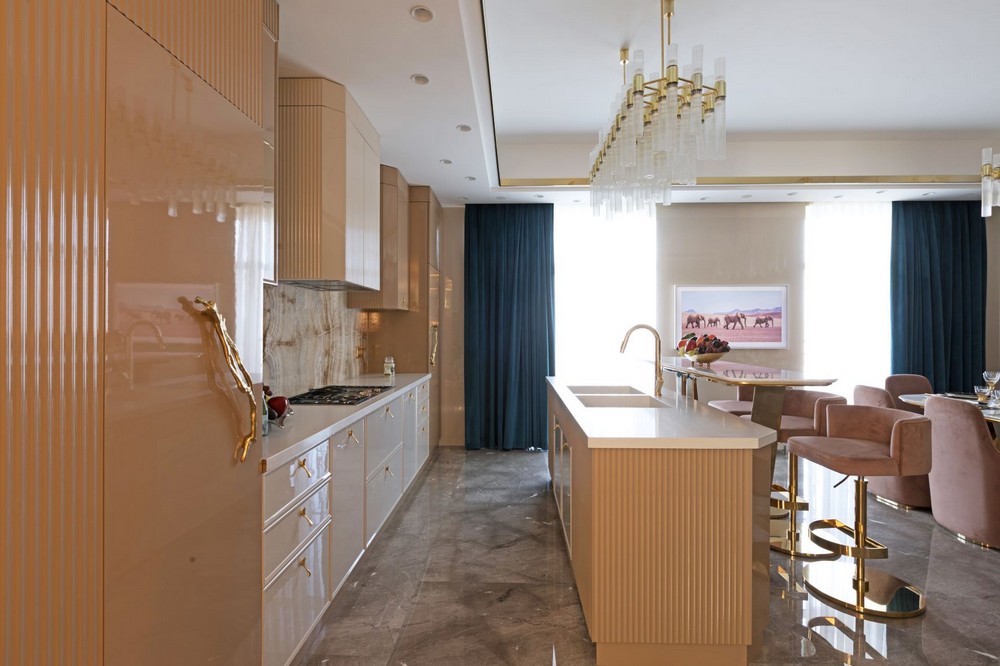 You don't have to necessarily rule out an all-white kitchen, however, try boasting more colorful accents, whether it be in furnishings, appliances, flooring or even window treatments, cabinets, and paintings. The most important aspect is that you select colors that you will not be quickly tired of.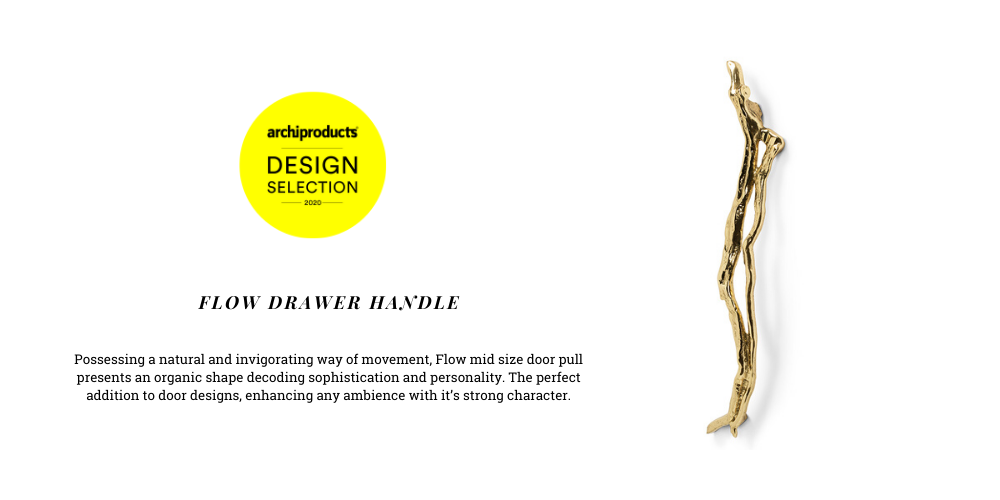 Dramatic Shades of Black 
In interior design, black has often been associated as an accent color that absorbs light and reduces spaces, nevertheless, this could not be further from the truth, as black is a tone that assuredly provides a timeless and livable touch to an interior space, not to mention its solid visual effect.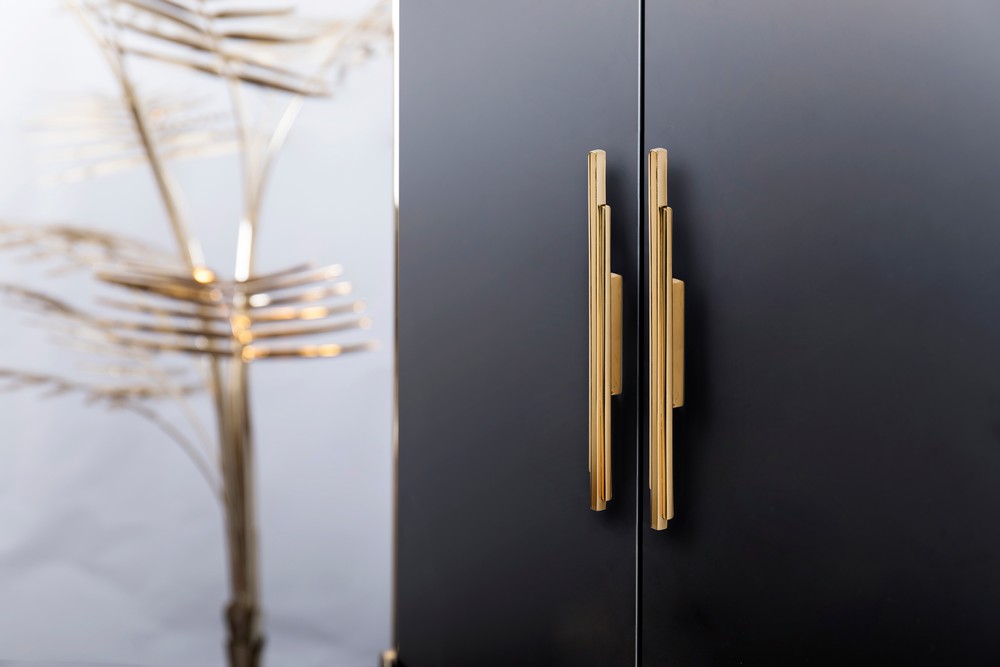 In order to add a dramatic flair to your interiors, you can either paint your walls black or if you want to be a little bit more understated, then opt for black cabinetry or accessories and the end result will be equally stunning. Assuredly making quite the comeback in 2020, black will forever be best paired with white and gold elements, however, a viable option would be to match it with textured woods.
Discover the exclusive and luxury world of PullCast and dive in our amazing and elegant list of decorative and architectural hardware products. They will help you elevate and transform your home decor or your interior design project into a unique experience! For more kitchen renovation inspirations, follow us on Facebook, Pinterest, Twitter, Instagram, Linkedin, and Youtube!