DETAILS INSPIRATION TO LEAVE YOU DELIGHTED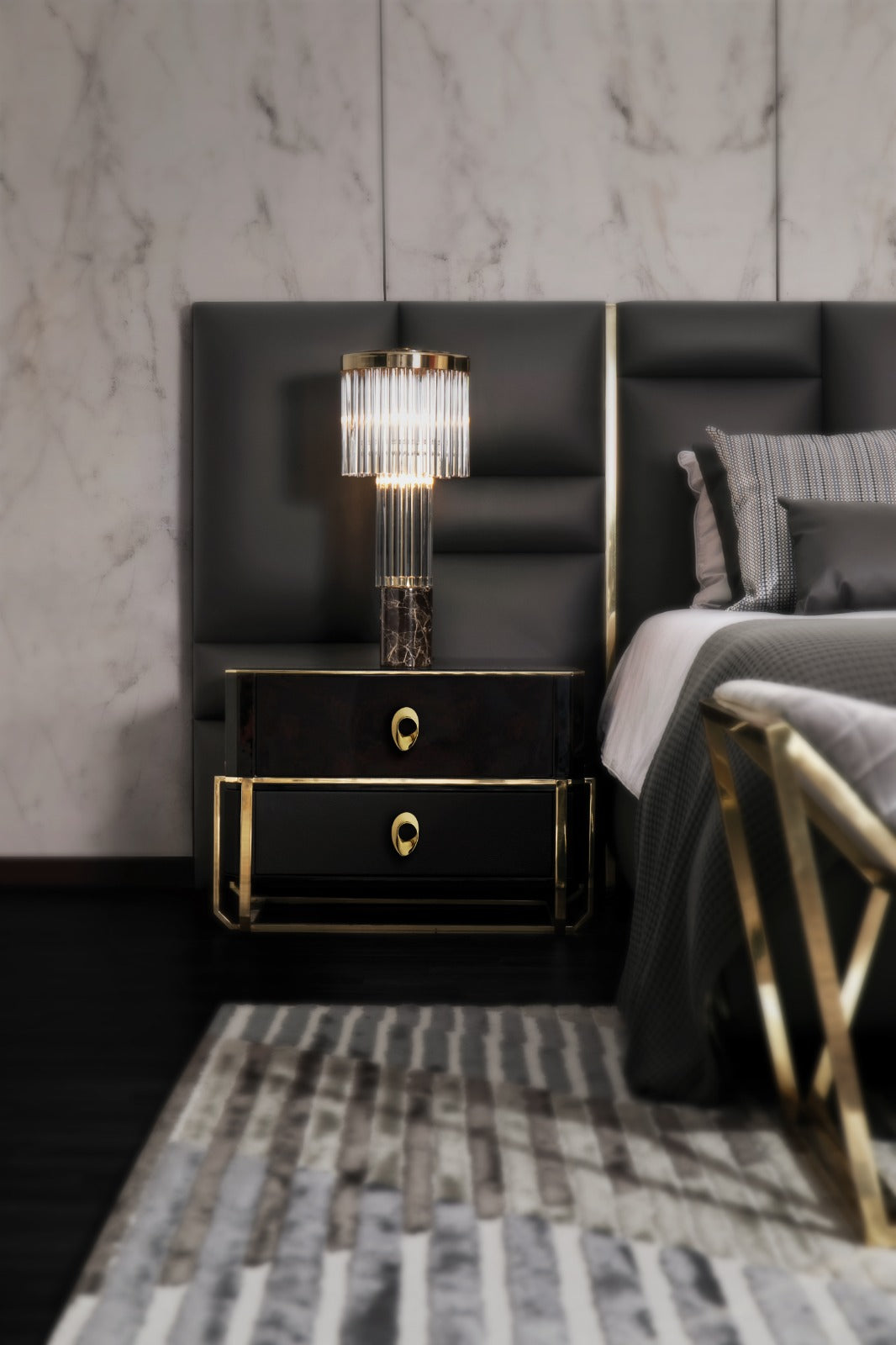 Details Inspiration to leave you delighted - If you are looking for new ideas to change your home decor, there are some décor ideas that are true must-haves in interior design inspiration. Let yourself be inspired by our special selection that you really need to add to your favourites and to your daily reading.
---
See Also: Inside The Luxurious Living Room Of A Private Show Flat In London
---
A modern bathroom with a clean and peaceful design in shades of white. Absolutely stunning!
The white marble mixed with the gold details create such a modern aesthetic for this bathroom! "Luxurious" and "elegant" are the best way to describe it.
[brands-multimarca-luxxu]
A sophisticated black bedside table, with gold details. Truly a timeless piece of design.
---
See Also: Dubai – Build a Magical Room with Pullcast
---
A modern entryway with some industrial inspired details. A simple yet sophisticated space.
An elegant and regal hallway, perfect for a luxurious home aesthetic.
---
See Also: Dubai Bathroom Decor Ideas
---
The neutral tones of the decor give this already spacious living room a cozy and luminous touch.
The beige color palette is the perfect choice for a classic, modern and cozy living room. Proof that less is more!
Located in the Fairmont Waterfront, the redesign design of the ARC Restaurant focused primarily on creating a new and engaging lounge with a more centralized bar encouraging a relaxed and entertaining area separate from the remaining dining spaces. In addition to the new bar and lounge area, a feature chef's table serves dual purpose as a breakfast buffet. New banquette seating was added to provide more intimate niches along with a new private dining room intended as a multi-purpose room used for both meetings as well as private parties.
Fusing the luxury of first-class travel with inspiration from Vancouver's natural beauty, the Gold Level is adorned with a palette of opulent golds and calming smoky blues, reflecting the colours of the Great Outdoors while guests enjoy a respite from their travels surrounded by the warmth and exclusive experience of an executive home-away-from-home. Standard guestrooms are reinvigorated with fresh, saturated accent colors such as burnt orange and seafoam green. Throughout the hotel, the timeless and elegant lines of the furniture work harmoniously with custom artwork that is inspired by the outdoors and vintage aeronautics to provide a seamless transition from the flight cabin to the well-appointed rooms.
---
See Also: Dubai Door Pulls Essentials by Pullcast
---
If you enjoyed this article about Details Inspiration to leave you delighted and If you want to discover more about the exclusive and luxurious world of PullCast, then feel free to follow us on social media: Pinterest | Facebook | Instagram.