DRAWER HANDLES TO MODERNIZE YOUR FURNITURE DESIGNS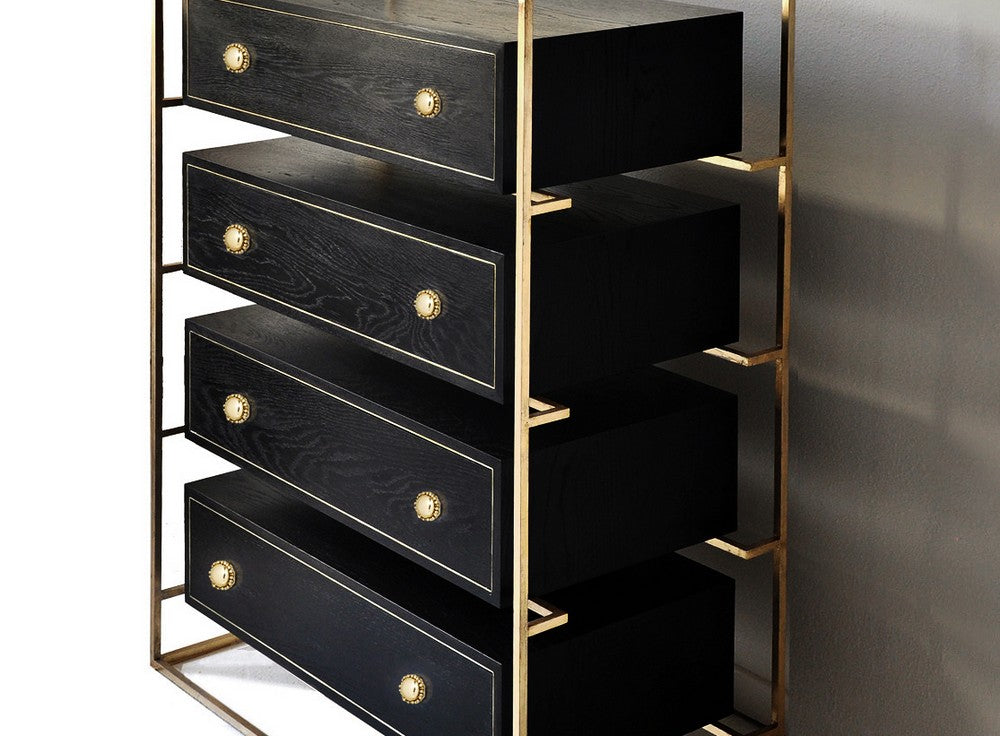 25 Drawer Handles to Modernize Your Furniture Designs ⇒ Explore the most outstandingly designed drawer handles that are idyllic to adorn any modern or contemporary furniture designs, especially in divisions such as the bedroom, kitchen, or bathroom. These decorative hardware designs truly stand the test of time and have a highly original appeal to them, take a look!
For lovers of mid-century design cabinetry, the Monocles drawer handles assuredly become the perfect complement to furniture designs. The circular form of these designs is bathed in brass, however, it is available in a wide range of finishes, from copper to black nickel-plated. The mid-century modern styled sideboard is by Essential Home.
Inspired by metals and the industrial revolution, this new version of the Waltz drawer handle showcases a lustrous combination of black and gold. Waltz is a great example of functionality with extreme simplicity and it also has a touch reminiscent of the Art Deco era. This exquisite bedroom is well-appointed with the Waltz nightstand, the Chatêau bed, and the Prisma ottoman, the Pharo table lamp, all by LUXXU!
Jewelry has been inspiring humankind for centuries. Made with cast polished brass and Estremoz marble Tiffany drawer hardware resembles the perfect shapes and purity of those who last forever. With a handful of elegance and refinement, adorn your designs cabinetry and sideboards with this exclusive drawer handle.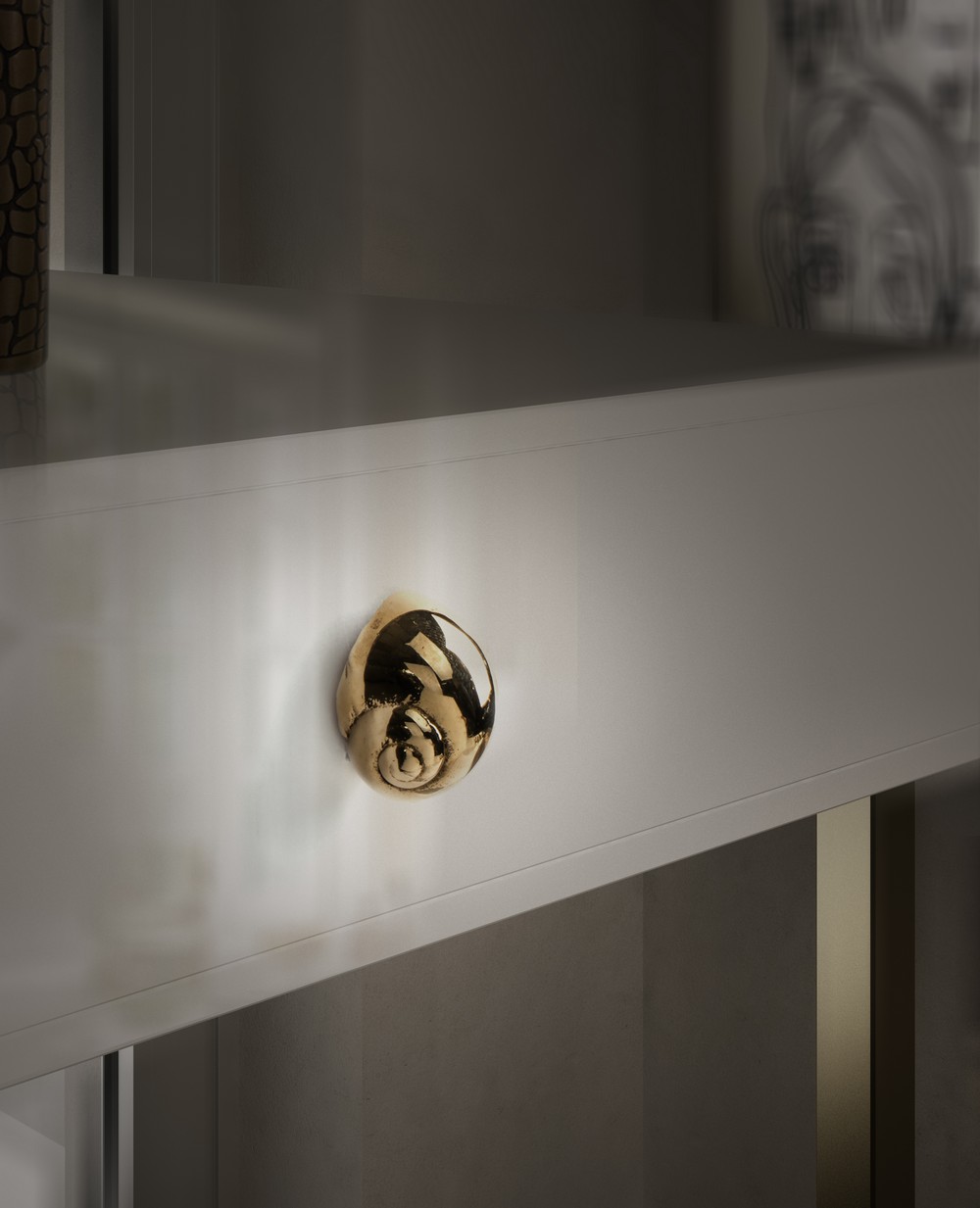 The inspiration behind the Natica drawer handles was based on the unbelievable variety of sealife, more precisely shells, whether brightly striped or on the more pale side. Natica allows for endless mix and match possibilities whether on cupboards, side tables, or cabinet designs.
This new model of the Codium decorative hardware in silver tones was inspired by one of the most wavering species of the ocean. The seaweed-like design highlights a delicate aesthetic with fetching details of Cubic Zirconia crystals that add a more extravagant touch to any drawer, cupboard, or cabinetry design.
Feu drawer handle is an unapologetic appropriation of jewelry beauty, elegance, and sophistication. It presents a more maximal character courtesy of details such as a polished brass frame with Swarovski crystals or black crystal glass. The design inspiration behind this exclusive creation lies in the authentic fire corals that shelter sea creatures!
If you want to discover more about the exclusive and luxurious world of PullCast and our elegant collections of decorative hardware, then feel free to follow us on social media: Facebook, Pinterest, Twitter, Instagram, Linkedin, and Youtube!