EXCLUSIVE DOOR PULLS TO ACCESSORIZE YOUR HOME INTERIORS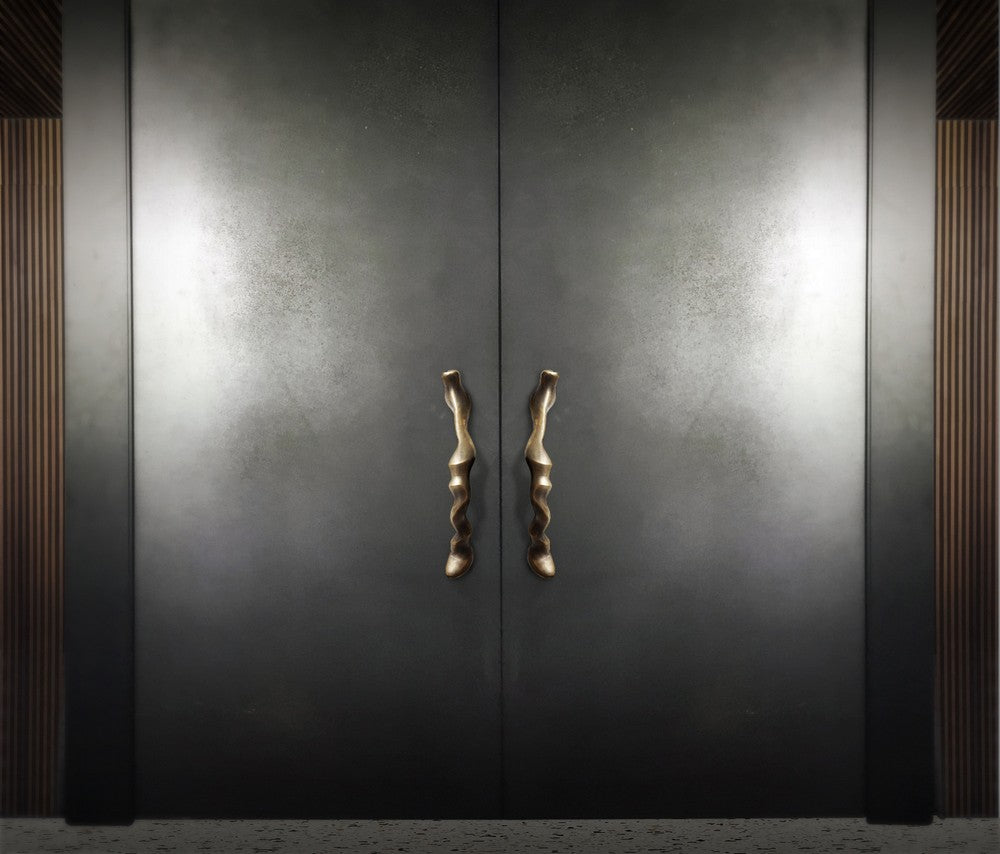 Exclusive Door Pulls to Accessorize Your Home Interiors ⇒ Found across intriguing hardware collections, the following exclusive door pulls are infused with an unrivaled sense of rarity and legacy, grounded by exquisite traditional and modern craftsmanship techniques. These hardware designs are bound to introduce a more contemporary and highly original touch to door designs and overall home decor!
What best describes this Nouveau door pull is its distinctive and luxurious nature that is immersed in modernity and fluidity. Inspired by the art movement, this polished door pull presents an organic shape with a remarkable wavy allure.
PullCast's team went out on a Limb and arrived in a white sand beach with an array of tree branches, grown in solid soil and brought out to us by the strength of the blue sea. Driven by the natural cycles they shaped Limb range, a collection of unique branches made to impress, a Mid Size Door Pull for beautiful compositions in your contemporary designs. door pulls
Drawned by the wisdom, longevity, and persistence reflected in Kermandie Queen, the tallest tree in Australia. This mid-size door pull is authentic in its forms and presents a unique character in its textures. A fierce door pull for your door designs. Furthermore, this office space features lighting by LUXXU and the desk is by Brabbu!
Possessing a natural and invigorating way of movement, the Flow mid-size door pull presents an organic shape decoding sophistication and personality. Its unique appearance allows it to become the perfect addition to door designs, enhancing the overall decor scheme with its strong character. This bathroom decor is also appointed with the Lapiaz bathtub by Maison Valentina and the Majestic suspension by LUXXU.
Sonoran big size door pull celebrates the beauty and uniqueness of the world's most known desert by providing high character and magnificence. Empower your door designs with authentic architectural hardware design.
Inspired by fall elements and tree leaves, this exquisite door pull is bound to amplify any type of door design as it highlights an earthy essence and texture.
Making a powerful first impression, this exclusive hardware design features heavy curves and a strong character in order to resemble the magnificent sand dunes in the south of Lima, Peru. 
If you want to discover more about the exclusive and luxurious world of PullCast and our elegant collections of decorative and architectural hardware, then feel free to follow us on social media: Facebook, Pinterest, Twitter, Instagram, Linkedin, and Youtube!