EMBRACE COASTAL TRANQUILITY: BREEZY INTERIOR DESIGN IDEAS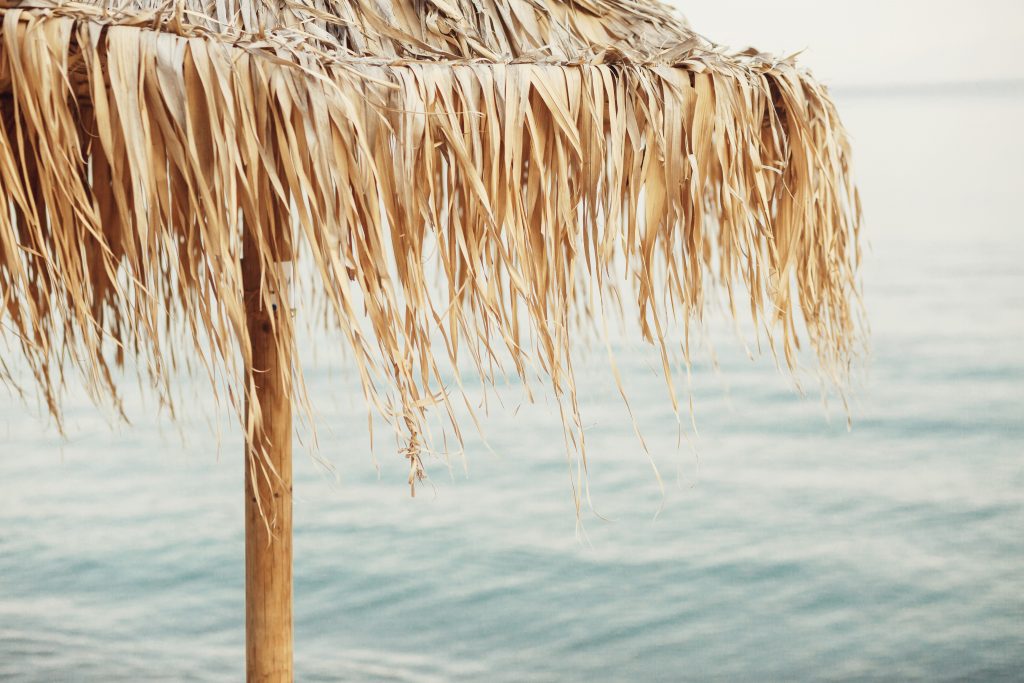 Embrace Coastal Tranquility: Breezy Interior Design Ideas – There's something undeniably captivating about coastal living: the soothing sound of crashing waves, the refreshing scent of salty air, and the serenity that washes over us as we gaze out at the endless expanse of the sea. If you find yourself longing for that summer retreat ambiance in your home, you're in luck! PullCast Blog explores a myriad of inspiring coastal interior design decor ideas that will transport you to the tranquil shores and help you create a space that embodies the essence of coastal living. Get ready to embark on a journey of relaxation and serenity right in your own home.
---
Embrace Coastal Tranquility
Breezy Interior Design Decor Ideas
PHOTO: Image by v.ivash on Freepik
The Ocean Palette
To capture the coastal charm, begin by selecting a color palette inspired by the sea. Opt for soothing hues like soft blues, poignant teals, seafoam greens, sandy beiges, and crisp whites. These colors will instantly infuse your space with a sense of tranquility and serenity. Use them as the foundation for your walls, furniture, and accessories, creating a canvas that mirrors the calming waters of the coast.
EDITOR'S CHOICE
Codium Drawer Handle + Limpet Drawer Handle
Nautical Touches
Incorporating nautical elements is a classic way to embrace coastal interior design. Introduce accents like rope details, weathered wood, and maritime-inspired patterns into your decor. Consider adding a ship's wheel as wall art, displaying vintage maps, or incorporating decorative elements shaped as seashells, and other ocean creatures. These small touches will evoke a sense of maritime adventure and add depth to your coastal theme.
EDITOR'S CHOICE
Belize Cabinet Handle + Natica Drawer Handle
---

SEE ALSO: A Manifesto Of Underwater Elegance
---
Natural Breezy Textures
To further enhance the coastal ambiance, embrace natural textures reminiscent of the beach. Woven materials, such as jute rugs, rattan furniture, and bamboo blinds, lend an organic feel to your space. Incorporate textured cushions and throws in linen or cotton fabrics for a breezy and relaxed atmosphere. The combination of these natural textures will create a harmonious blend of comfort and coastal charm.
EDITOR'S CHOICE
Octo Drawer Handle + Urchin Drawer Handle
Bringing the Outdoors In
Coastal living is all about connecting with nature. Maximize the natural light in your space by using sheer curtains or blinds that allow sunlight to filter through. Large windows facing the ocean and open floor plans help create an airy, open feel. Introduce indoor plants like palm trees or potted succulents to bring a touch of greenery indoors, adding a fresh and vibrant element reminiscent of coastal landscapes.
EDITOR'S CHOICE
Linckia Drawer Handle + Pebble Drawer Handle
Seaside-Inspired Hardware
To complete your coastal interior design, pay attention to the details. Choose hardware and accessories that reflect the theme, such as PullCast's Ocean Collection. Featuring knobs and pulls inspired by seashells and coral reefs, this collection effortlessly adds a touch of coastal elegance to your cabinets and furniture. The intricate craftsmanship and exquisite designs of these hardware pieces will truly elevate your coastal decor.
EDITOR'S CHOICE
Toile Door Lever + Caviar Drawer Handle
---
SEE ALSO: Dive Into Savings! PullCast Online Store Sale
---
Embracing a coastal interior design style allows you to bring the tranquility and beauty of the seaside into your everyday life. By incorporating soothing colors, nautical touches, natural textures, and a connection to the outdoors, you can transform your space into a coastal oasis. Don't forget to pay attention to the small details, such as selecting hardware pieces inspired by the sea, like those from PullCast's Ocean Collection, to add a final touch of coastal elegance.
So, whether you live by the sea or simply desire to capture the essence of the beach, these inspiring decor ideas will help you create a space that exudes the serenity and tranquility of coastal living. Get ready to embark on a journey of relaxation and embrace the coastal charm within the comfort of your own home.
---
---
Are you ready to embrace coastal tranquility? We hope your found inspiration in these decor ocean-themed decor ideas. Stay tuned to PullCast Blog, where we'll keep sharing the latest news about the jewelry hardware world and other content regarding interior design. Feel free to follow us on Facebook, Pinterest, and Instagram for more updates on those subjects.