ENTRYWAY DECOR IDEAS FOR A BOLD AESTHETIC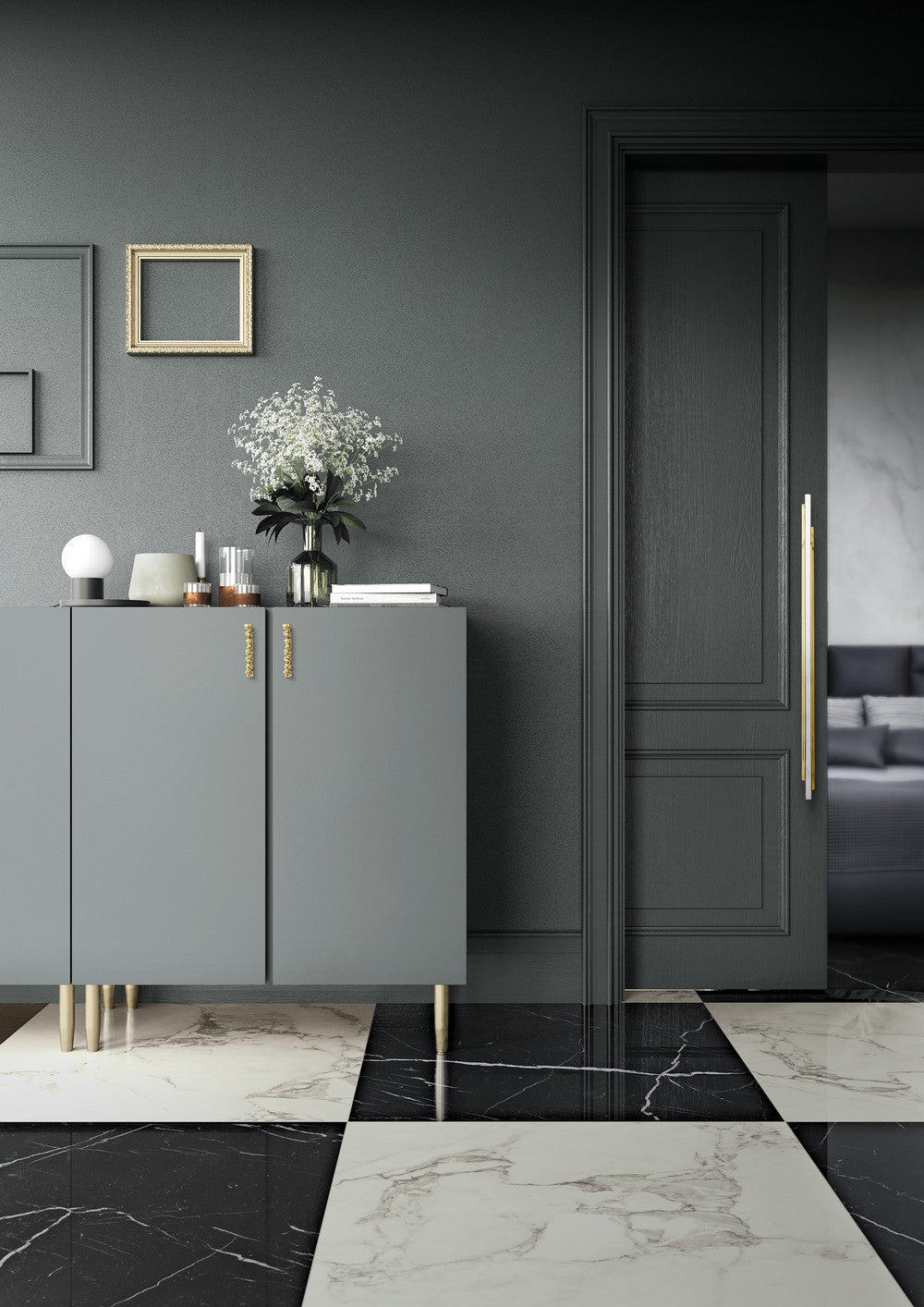 Contemplate a Series of Entryway Decor Ideas for a Bold Aesthetic ⇒ In terms of decoration, the entryway is the division that sets the tone for the entire home. While you can opt for a more minimal approach, sometimes it is best to go outside the box and be a bit more dramatic as long as you still reflect your personal taste and style. In today's article, PullCast Blog explores a series of entryway decor ideas that certainly make a statement, from the use of vivid colors to pronounced furnishings and accessories.
Having a stylish storage design in your entryway is of the essence, and so is, paying attention to details. In this set, the cabinetry gets a subtle upgrade with the Belize brass hardware that contrasts beautifully with its sage tones. entryway decor ideas
Opting for a bright and light entryway decor will always be a viable modern solution. For instance, this area receives plenty of natural lighting courtesy of a Critall-styled glass door and an oversized mirror that has antique allure to it and bounces light all around.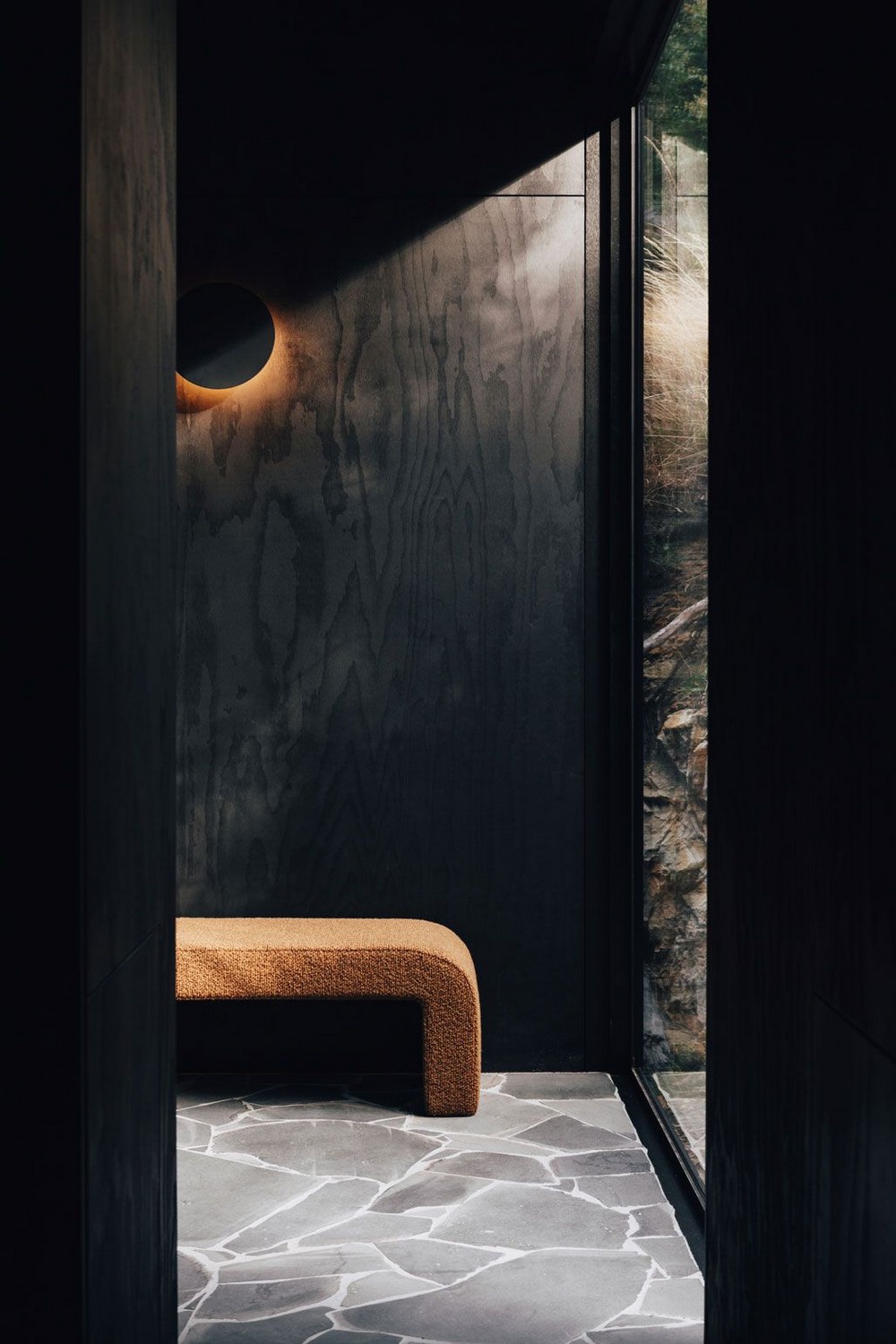 Alternatively, moodier atmospheres comprised of singular pops of color have become rather trendy as of late. Take, for example, this entryway decor of an Australian home that highlights a dark yet vibrant character that is rather intriguing. This space is also complemented with bluestone crazy paving in lighter tones as well as a Ross Gardam-wall light that is quite reminiscent of an eclipse. entryway decor ideas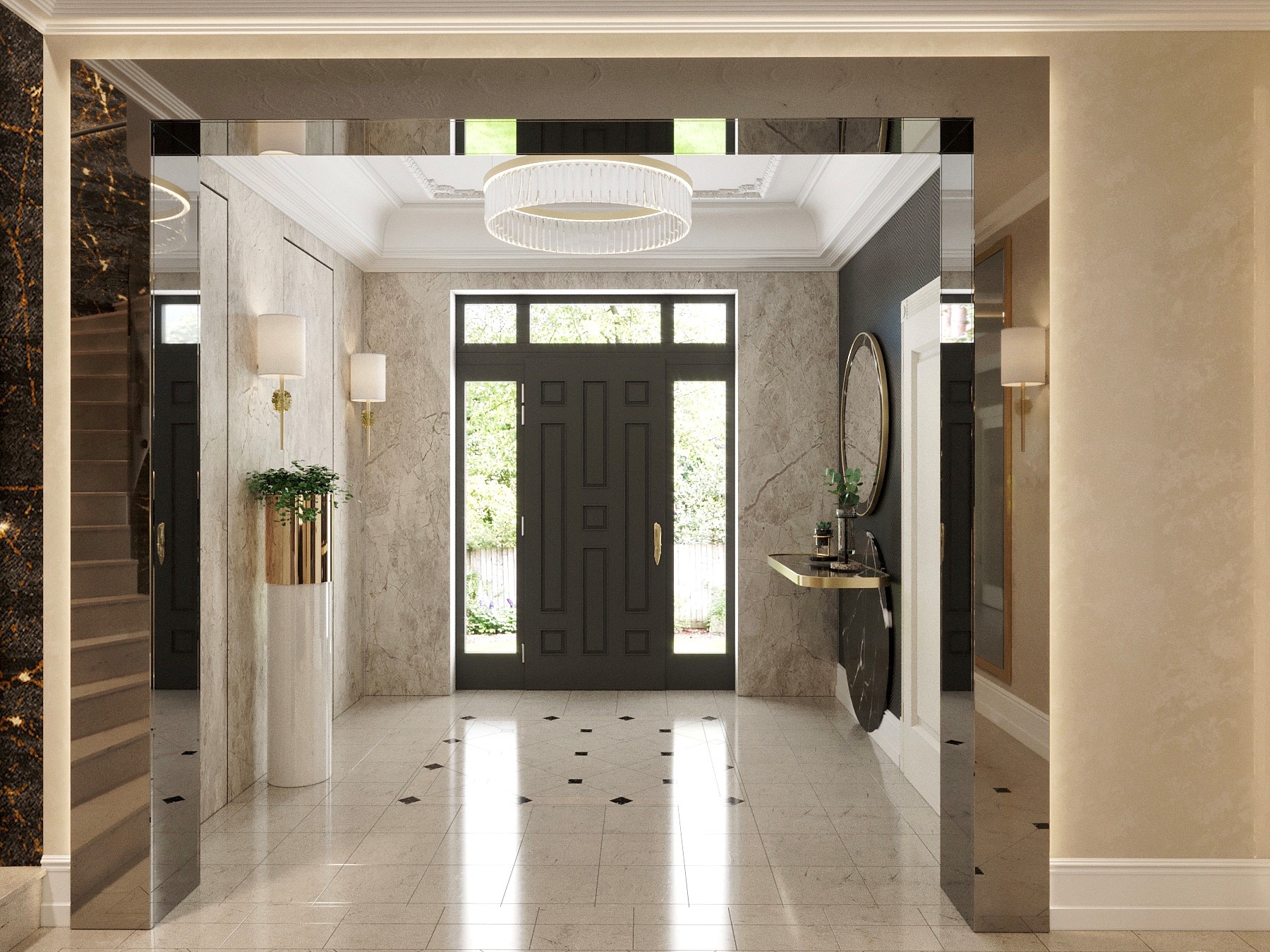 To create an utterly sophisticated and modern entryway decor, designer Tóth Angelika resorted to the use of plush materials as well as furnishings and accessories with a singular look, take, for example, the Kesya decorative hardware that grants a more sculptural touch to the main door.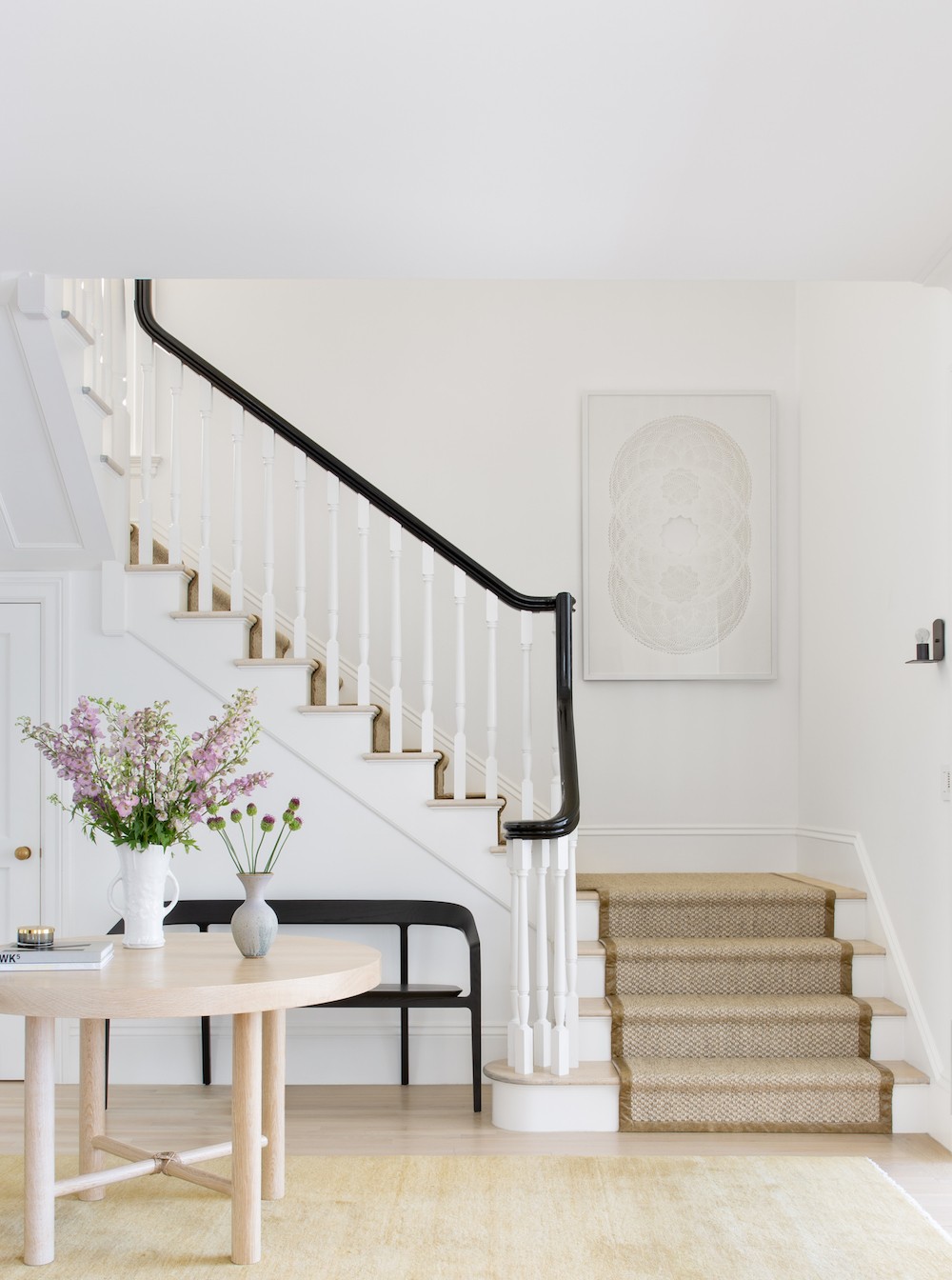 For a more timeless touch and to also add a bit of balance decor-wise, introduce a series of black accents throughout your hallway. In this main stairway area, design features such as the bench, the minimalist wall light, and the balustrade highlight black details, which altogether prevent the room to become too bland.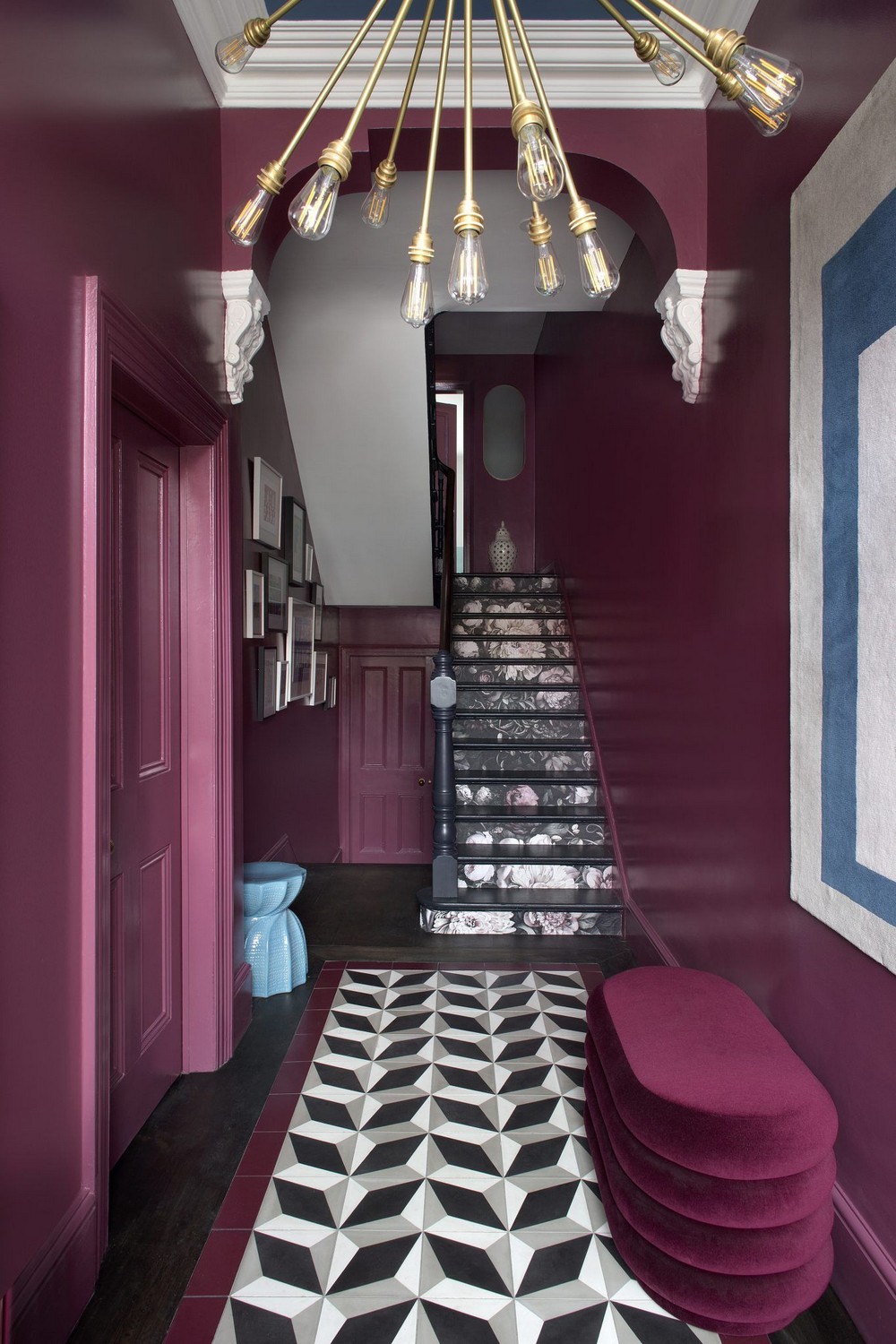 If you really want to make quite an extravagant statement, selecting a vivid color such as aubergine could really give more personality to your hallway decor as you can see by the example depicted above. This vibrant hue is further complemented by the subtle use of colors such as light blue, white, gray, and black.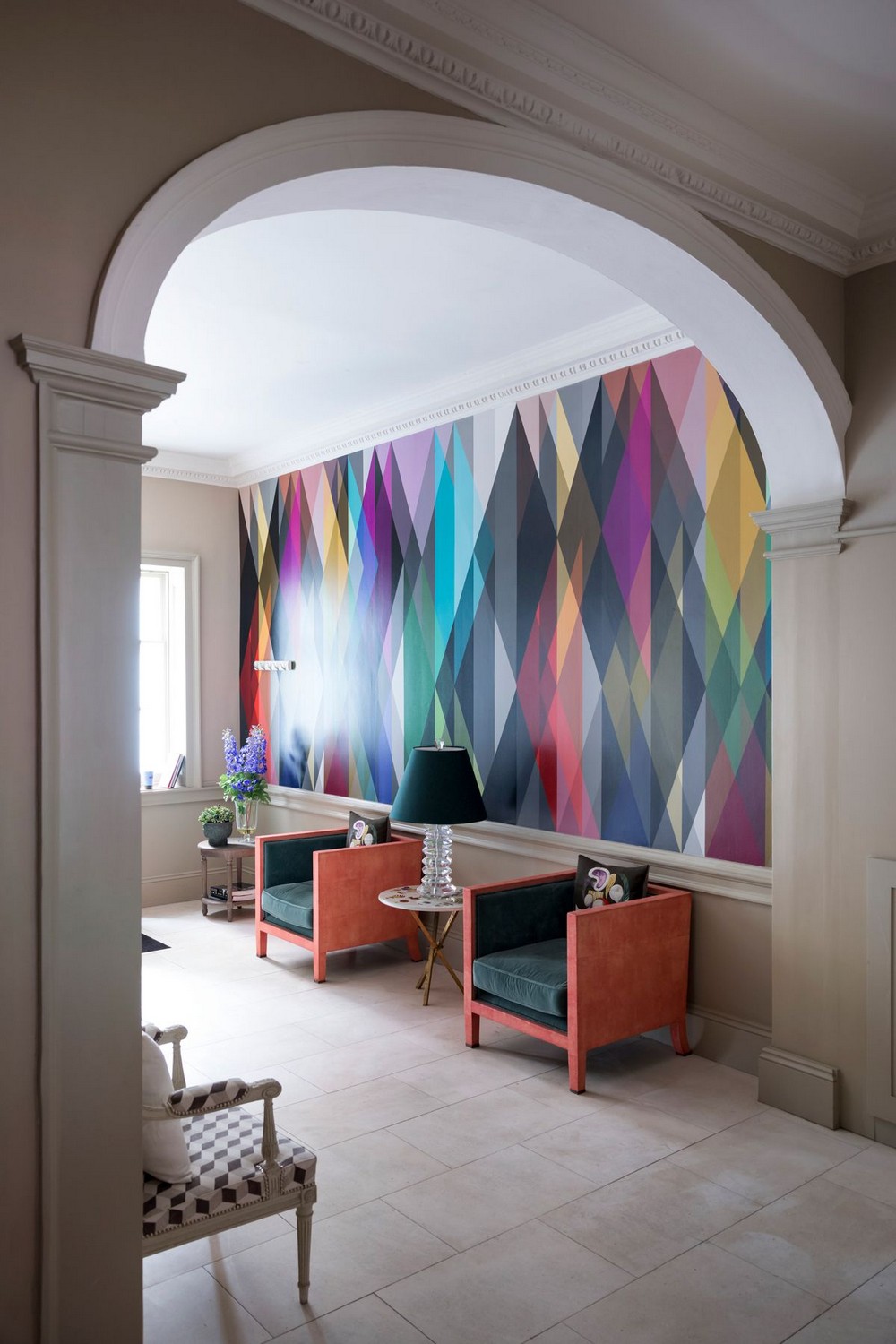 While this entryway benefits from an austere façade due to elements such as arches, it also embraces a more playful and energetic vibe courtesy of a colorful wall mural. Designer Rebekah Caudwell certainly employed a clashing use of colors, from magenta to turquoise, that brings an element of surprise as soon as someone walks in.
In this uncluttered entrance hall, a bespoke sofa by Studio DB certainly becomes the focal point of the room. Sometimes opting for minimal decor and fewer furnishings is the best way to go in order to guarantee a clean transition in-between spaces.
If you want to discover more about the exclusive and luxurious world of PullCast and our elegant collections of decorative and architectural hardware, then feel free to follow us on social media: Facebook, Pinterest, Twitter, Instagram, Linkedin, and Youtube!