EXCEPTIONAL LUXURY EXPERIENCES IN VIETNAM: MEET EUROSTYLE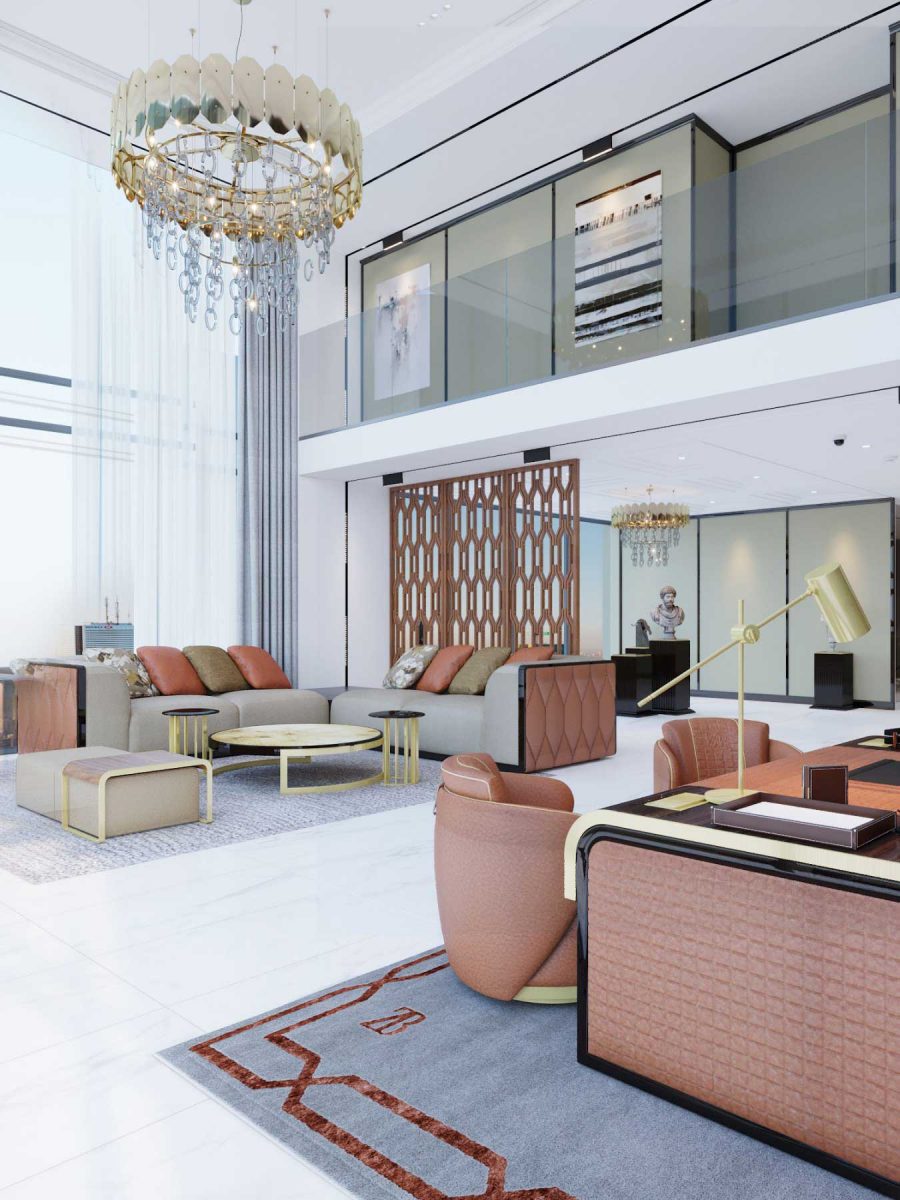 EXCEPTIONAL LUXURY EXPERIENCES IN VIETNAM: MEET EUROSTYLE – Vietnam has emerged as a beacon of innovation and style, and at the forefront of this movement is EuroStyle JSC. As a pioneer and market leader in the field of luxury interiors and branded residences in Vietnam, EuroStyle is setting the stage for a new era of opulence and sophistication. Learn all about this beacon of interior design from the PullCast Blog.
---
SEE ALSO: Embrace the Alpine Lodge Trend – The Epitome of Winter Elegance
---
EXCEPTIONAL LUXURY EXPERIENCES
MEET EUROSTYLE, FROM VIETNAM
A Comprehensive Ecosystem of Luxury
PHOTO: © EuroStyle | Coral Villa featuring Roberto Cavalli Home Interior
EuroStyle's success story is rooted in its ability to provide a world-class and comprehensive ecosystem. From branding consultancy to design, construction, and project completion, EuroStyle takes a holistic approach to deliver exceptional luxury experiences. Their portfolio spans from private residences of exquisite beauty to iconic 5-star hotels like the Gran Melia Nha Trang and the Lotte Hotel Hanoi. Moreover, their branded properties, such as Coral Villas furnished by Roberto Cavalli Home Interior and The Coral Villas inspired by GT115 Yacht at Gran Melia Nha Trang 6* Resort, redefine the meaning of opulence.
At the heart of EuroStyle's exceptional offerings is its parent company, KDI Holdings. This prestigious group is a powerhouse, investing and operating extensively in various sectors, including real estate, branded interiors, entertainment, luxury travel, STEM education, high-tech agriculture, and renewable energy. KDI Holdings' vast expertise and resources have been pivotal in EuroStyle's remarkable journey.
EDITOR'S CHOICE
Baruka Door Pulls + Flow Door Pull
---
SEE ALSO: Blog Bedroom Inspiration Through A Journey Of Style
---
Showcasing European Elegance
PHOTOS: © EuroStyle | Kdi Holding Headquarters Hanoi
EuroStyle proudly boasts three bespoke showrooms located in prime locations in Hanoi and Ho Chi Minh City, with a combined 5000 square meters of display space. Within these spaces, EuroStyle presents a curated collection of nearly 40 top-tier luxury interior brands from Europe, each epitomizing the finest in European craftsmanship.
At its core, EuroStyle is on a mission to elevate the luxury lifestyle of Vietnam's elite class and to present a prosperous Vietnam to the world. Their vision is driven by over a decade of research, a commitment to timeless aesthetics, and the aspiration to create unique projects that serve as legacies passed from one generation to the next.
EDITOR'S CHOICE
Brubeck Door Pull + Kano Door Pull
A Comprehensive Solution for Luxury
PHOTO: © EuroStyle | Start Lake, Hanoi
EuroStyle's mission is to offer a comprehensive solution that encompasses interior design, construction, and project management for top-tier hospitality and residential projects. With a product portfolio that includes more than 40 high-end European interior brands, covering everything from tiles and sanitary wares to kitchen cabinets and loose furniture, EuroStyle ensures that every project they undertake meets the highest quality standards.
EDITOR'S CHOICE
Qami Door Pull + Sonoran Door Pull
---
SEE ALSO: The Best Of Autumn – PullCast Best-Selling Products
---
With their commitment to elevating the luxury lifestyle in Vietnam, EuroStyle is truly a force to be reckoned with, setting the stage for a new era of opulence and timeless aesthetics.
Explore EuroStyle's world of luxury interiors and experience the opulence that is redefining Vietnam's elite class. For a glimpse into their curated collection and the art of European craftsmanship, visit EuroStyle's showrooms in Hanoi and Ho Chi Minh City.
---
---
EuroStyle promises and delivers exceptional luxury experiences, from Vietnam to the world. Browse through the PullCast Blog and discover other special interior design businesses. Don't forget to subscribe to our newsletter and follow PullCast on Facebook, Pinterest, and Instagram.