Get Inspired By The Most Elegant Ambiances Selected By PullCast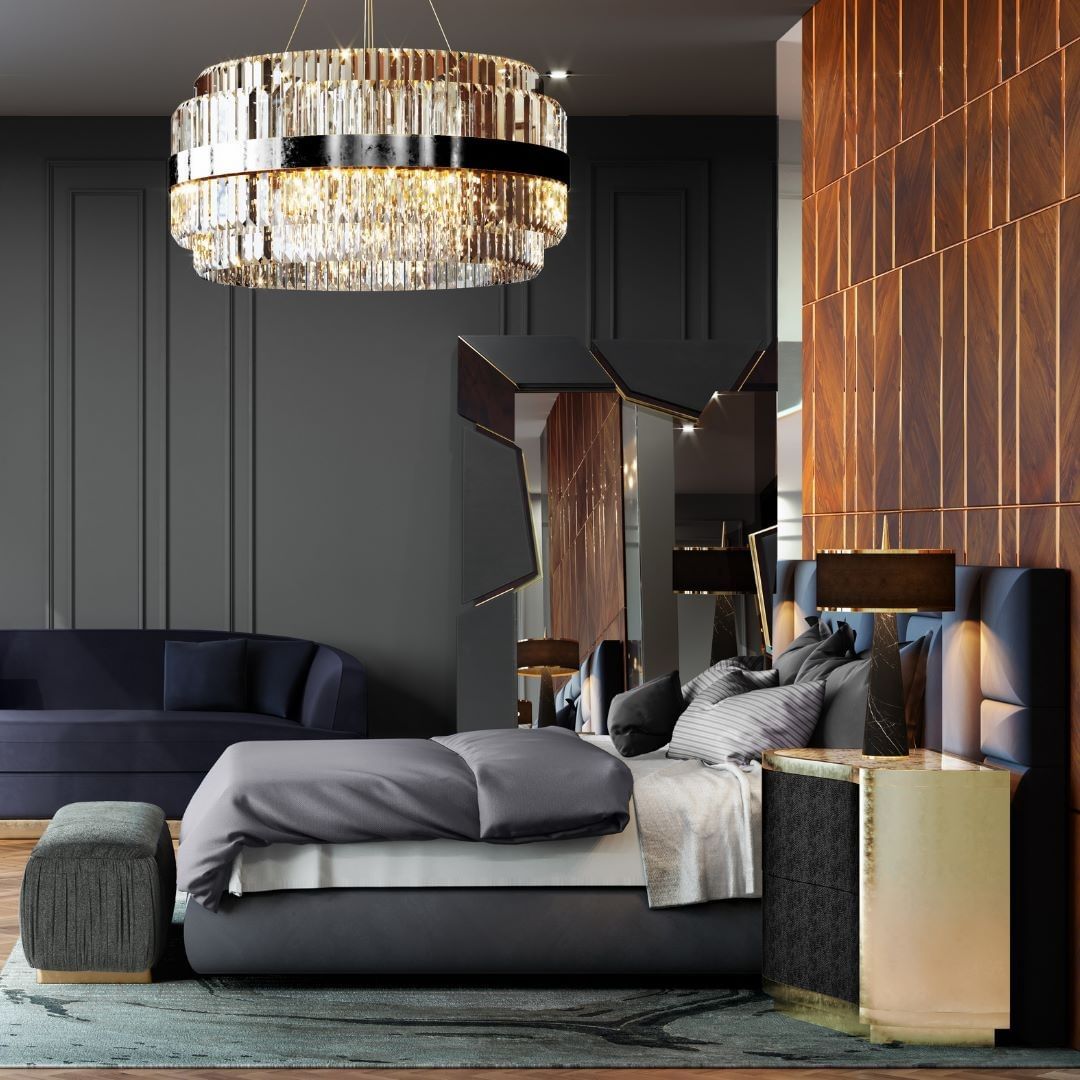 Get Inspired By The Most Elegant Ambiances Selected By PullCast
⇒
The way one expresses himself or herself through interior design necessitates imagination and a keen eye.
PullCast Blog
presents another round of superb ambiances to delight and
inspire you
in today's article.
HALLWAY
Every detail and every ornament in our Natica hardware turn this piece into the perfect key to create a sculptural scheme, in a diverse design aesthetic. Get ready for summer with our Ocean Collection!
GET THE LOOK:
OFFICE CORNER
As the number of remote workers grows, homeowners are investing in home offices where they can concentrate and feel motivated. It's time to create or update your own home office and PullCast hardware is exactly what you need.
GET THE LOOK:
⇒ See Also: Admire Luxxu's Newest Deluxe Apartment in the Heart of Moscow⇐
BATHROOM
The golden tones of the Kano door hardware contrast beautifully with the darker bathroom furnishings. Opting for a design that was created taking into inspiration a particular expression is also a great way to add a more fluid narrative to an interior.
GET THE LOOK:
While the mix and match trend will always bring extraordinary results in interior design, sometimes opting for a uniformized aesthetic certainly goes a long way. It becomes exceptionally relevant when it concerns the matching of cabinet hardware and faucets. Using the same finish or metal allows for an interrupted look, and you can still adventure in other finishing aspects, such as bathroom lighting or furnishings, but, in the end, it all comes down to personal preferences.
GET THE LOOK:
Velvet headboard and gold-accented wood nightstand in a modern contemporary bedroom design.
The Liberty Suspension for lavish lighting and the Château Bed for an exceptional night's rest are two statement elements in this spectacular bedroom design that nicely mixes luxury and warmth.
A lovely pastel velvet sofa with a white and brass side table graces this children's seating and play area.
With a black lacquer dining table and black upholstered dining chairs, a black and gold chandelier adds a sense of class and elegance to the dining area.
It's always a good idea to have a gold hallway with a gold mirror and a gold console.
Open the doors of your house with the elegance of skyline hardware. Let details like Alabastro marble and polished brass in a unique finish shine through your doors.
OFFICE
You can always incorporate some of our chosen designs into this workplace project to add a Covet House touch.
⇒  See Also: Hot Summer Sale: Can You Handle it? ⇐
GAMES ROOM
The Pharo Snooker takes center stage among a variety of lavish items at this spectacular multi-million dollar mansion in Miami by Luxxu, with the Pharo Snooker taking center stage among a range of inspire you.
Two velvet single sofas with gold embellishments, two gold wall sconces, and beautifully curved brass coffee tables are featured in this lovely living room.
A living space that can instantly captivate everyone and serves as the ideal opulent retreat. This ambiance is part of Luxxu's Mont Blanc mountain hideaway, and this room features amazing pieces including a set of four Explosion suspensions.
Modern design is based on the idea that a home should be a peaceful, pleasant environment that is clutter-free but stylish. It embodies the philosophy of "less is more," with superb materials emphasizing a basic yet loving and pleasant environment. Cassia Sofa will provide you with the necessary modern design atmosphere.
CLOSET
When it comes to its interior design, the closet should have a distinct personality, thus elegant upholstery is essential. The Prisma Ottoman graces this dressing area, adding to its opulence.
⇒ See Also: Marvel At This Exclusive Miami Property By Luxxu⇐
HOTEL LOBBY
With a velvet white modular sofa, white velvet ottoman, round coffee table, and oval mirrors, this living room is bright and cheerful.
Did you like our article Get Inspired By The Most Elegant Ambiances Selected By PullCast? Let us know!
Discover the exclusive and luxury world of PullCast and dive into our amazing and elegant list of decorative and architectural hardware products. They will help you elevate and transform your home decor or your interior design project into a unique experience! For more inspiration regarding decorative hardware, follow us on Facebook, Pinterest, Twitter, Instagram, Linkedin, and Youtube!