Get the Most Out of Your Bathroom Storage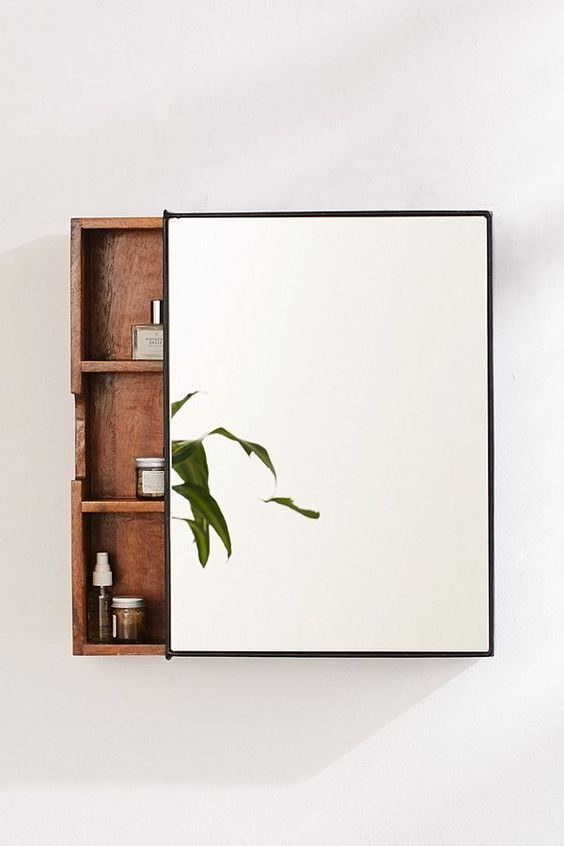 Get the Most Out of Your Bathroom Storage ⇒  Bathrooms usually store a lot of personal items from the homeowners, but sometimes there's not enough space to keep everything tidied up. Moreover, you might want to hide certain items but keep others displayed, such as lotions or perfumes. Check our storage suggestions to make the most out of your bathroom.
Ladder Shelves
Ladder shelves are a more vintage Bathroom Storage solution where you can place toilet paper, towels, bath products and some plants. While it displays these personal items, it does so in an elegant way, so that they go by unnoticed by guests.
Organize Your Drawers
The biggest problem with drawers is that, when not properly organized, a few items thrown about will fill the space completely. You can get drawer organizers at local furniture stores or you can make your own using pieces of wood and cutting them into squares.
Storage Mirrors
There are more modern and sophisticated Bathroom Storage mirrors than the cabinet ones we're used to seeing in movies, such as sliding mirrors, for example, and they're a really good way to hide everyday items such as toothbrushes, toothpaste, makeup and face products from sight but still keep them at hand.
Take Advantage of Your Wall Space
If you don't have a lot of space in the bathroom counters but your walls are empty, try buying or building your own small shelves, which can contain not only decorative items but also bath products, hairbrushes, makeup and skincare and perfumes.
Practical Clothes Basket
Clothing baskets are essential in a bathroom, especially in a family home, but they don't have to be just that. Get a clothes basket with shelving on top and you'll be able to store toilet paper or towels along with some bath and skincare products there.
Discover the exclusive and luxury world of PullCast and dive in our amazing and elegant list of decorative and architectural hardware products. They will help you elevate and transform your home decor or your design project into a unique experience! Follow us on Facebook, Pinterest, Twitter, Instagram, Linkedin, and Youtube!