HARDWARE INSPIRATIONS: UNIQUE DOOR PULLS & THE OVERSIZED DESIGNS TREND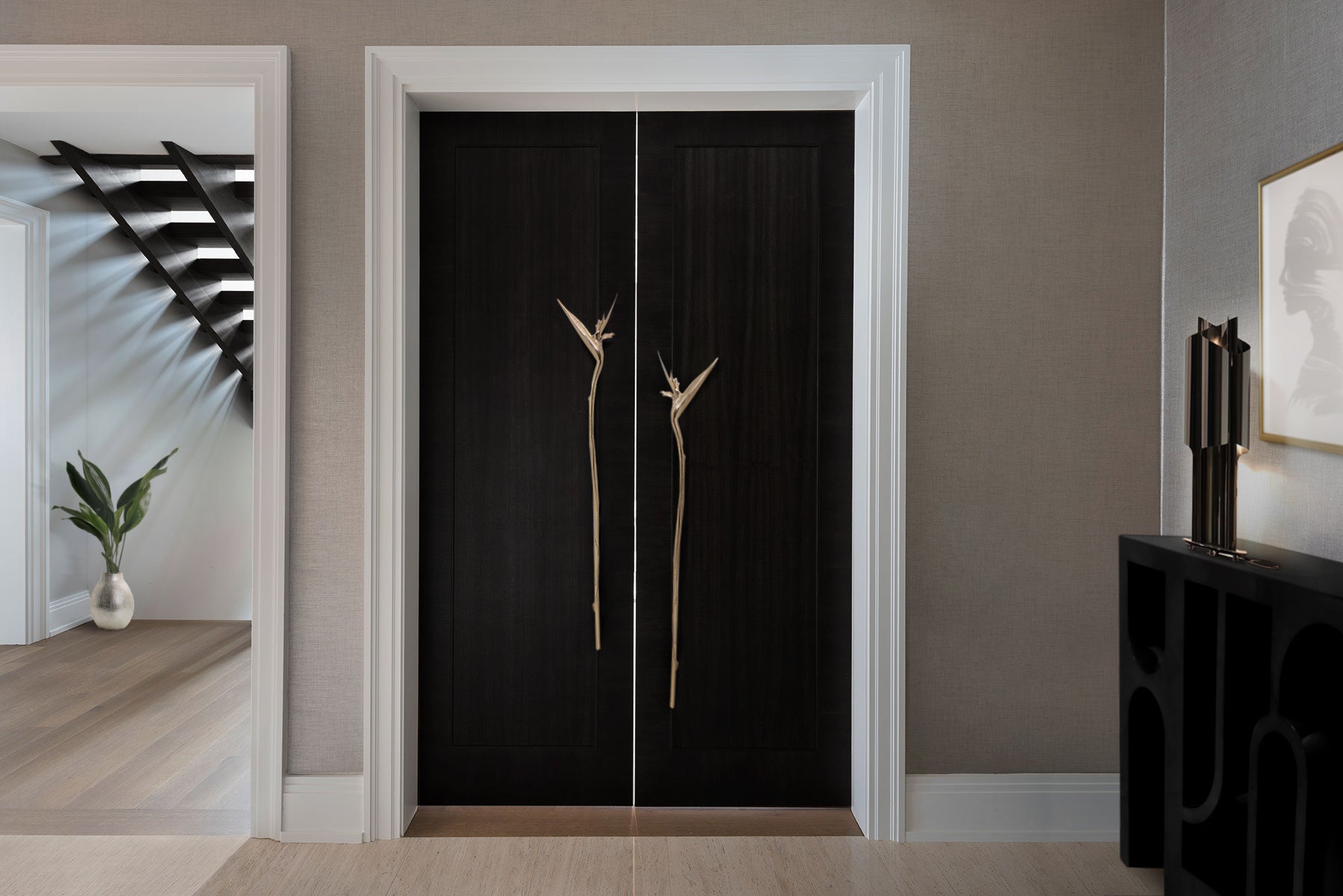 Hardware Inspirations: Unique Door Pulls & The Oversized Designs Trend  ⇒ The following exclusive door pulls are infused with an unrivaled sense of rarity and legacy, grounded by exquisite traditional and modern craftsmanship techniques. These hardware inspirations while complimentary for one's home aesthetics are also a part of one of the major design trends when it comes to decorative hardware: oversized designs!
To match the growing expansion of doors and entrances' lengths, door hardware fittings are becoming increasingly popular, with flush pulls being available in much longer dimensions. When it comes to hardware, one of the biggest hardware trends that are expected to be everywhere is door pulls. This trend enables craftsmen to create more aesthetic hardware designs that can take center stage and create a statement.
Possessing a natural and invigorating way of movement, the Flow door pull presents an organic shape decoding sophistication and personality. Its unique appearance allows it to become the perfect addition to door designs, enhancing the overall decor scheme with its strong character.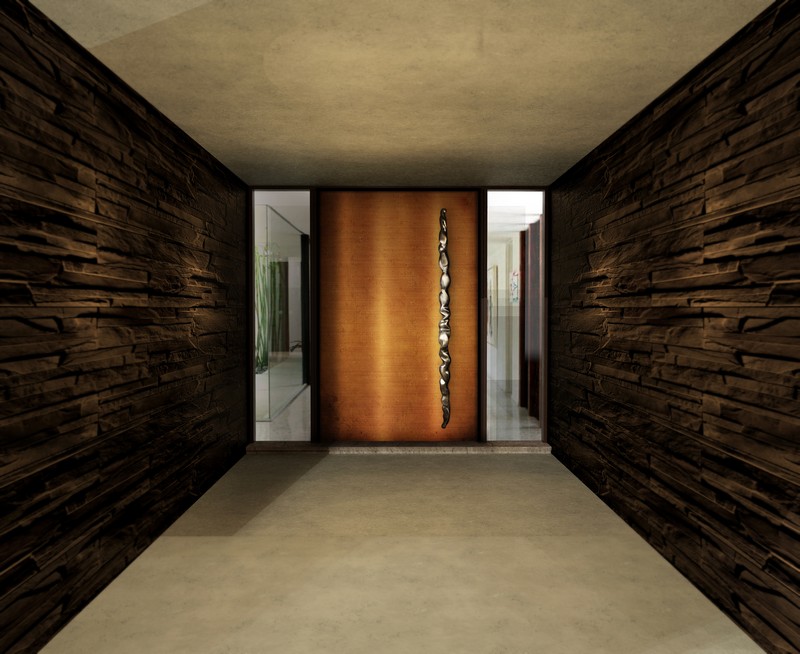 Sonoran big-size door pull celebrates the beauty and uniqueness of the world's most known desert by providing high character and magnificence. Simply impressive as its not-so-linear lines certainly grant it an empowering, authentic, and wavy character.
Finished in polished brass, the Strelitzia door hardware highlights a lengthier form that best complements darker-toned doors, allowing for an exquisite contrast color-wise. Moreover, its organic character is further enhanced by sculptural brass details found in its upper part that remain authentic to its original inspiration, what many considered to be the "flower queen" for centuries, native in South Africa.
Shin Door Pull honors a delicacy once more valuable than gold, the cinnamon spice. Shaped delicately like its fragrant aroma and warm sweet flavor, Shin is a luxurious, strong, and beautifully ornamented Mid Size Door Pull that will enrich your door designs.
Making a powerful first impression, this exclusive hardware design features heavy curves and a strong character in order to resemble the magnificent sand dunes in the south of Lima, Peru.
The inspiration behind the design of this remarkable jewelry hardware design takes on back to the Celtic culture and myths as it was inspired by Belenus, the Celtic god of the sun, who according to legend possessed "the Invincible Spear". Following this ideology, the Spear door pull was made to last and highlights a silhouette in polished brass and Nero Marquina marble, making quite a powerful statement in any main door in which it is placed.
For any major metropolis, beauty is a precious backdrop even to appreciate things from afar. Skylines are the city's profile, an iconic symbol, and just like our door pull, create a silhouette when set in context. Mix and match your furniture designs with the Skyline door pull that is completed in both brass and Alabastro marble.

Roman is a Piece inspired by the Brass work done in the 6th and 7th centuries by the Roman empire. Almost 90% of artifacts from Egypt were made of brass, and they learned how to work this material like no other. With a beautiful silhouette door pull that can boost your door design.
Deeply inspired by Japanese culture, Baruka is meant to represent this country's century-old culture and customs and thus became a simple yet detailed hardware piece that reflects old crafting techniques and traditions. Furthermore, this hardware design highlights an architectural brass silhouette that becomes the perfect complement for dark-toned door designs!
Asymmetrical polished brass tubes compose this jazz-inspired design that actually takes inspiration from one of DelightFull's most luxurious lamps, paying homage to American pianist, Dave Brubeck. It becomes the perfect piece to adorn furnishings or front doors for a modest mid-century modern flair.
If you want to discover more about the exclusive and luxurious world of PullCast and our elegant collections of decorative hardware, then feel free to follow us on social media: Facebook, Pinterest, Twitter, Instagram, Linkedin, and Youtube!