How To Choose The Perfect Dining Table Design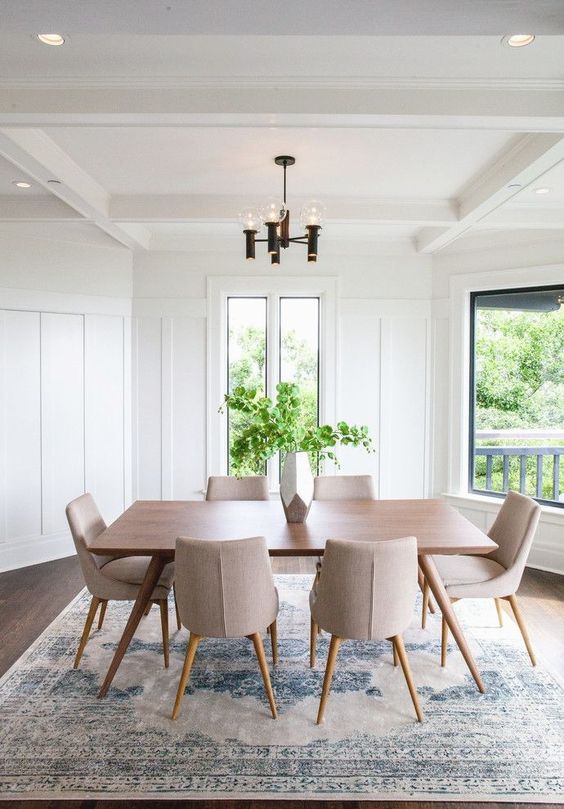 How To Choose The Perfect Dining Table Design ⇒  The dining table is the main piece of the dining room and therefore sets the design style of the whole area. Dining tables come in many shapes, sizes and materials, so it's important to take notice of the combination you think will create the best ambience in your dining area.
Pay Attention To Size
Before choosing the Dining Table Design, homeowners should measure their dining area to be aware of the ideal size of the table. A table that's too big will make the room feel cramped and stuffed, whereas a too-small table will look misplaced in the large area. Moreover, the table should fit the owner's needs - a 12-person dining table for a family of four that doesn't usually invite a lot of people over is just an unnecessary waste of space, while a 4-person table for a large family who hosts celebrations in their home is just unpractical.
Chose A Style That Fits Your Home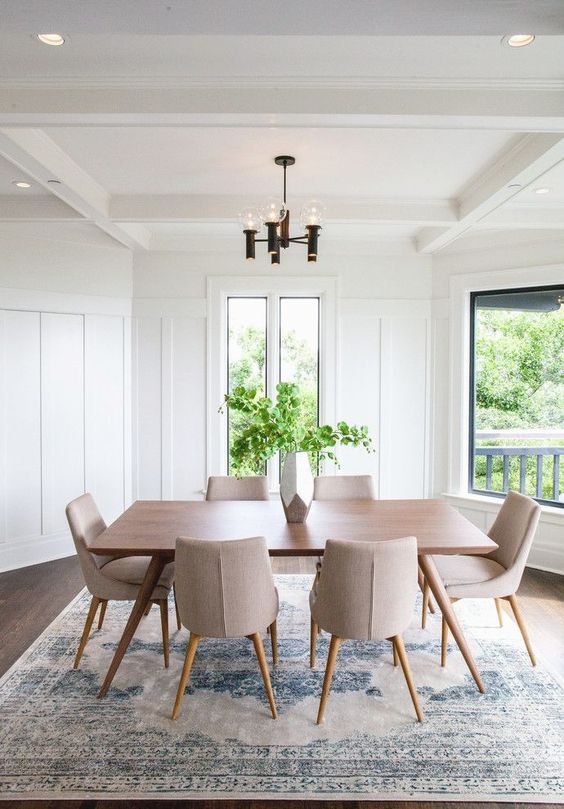 As mentioned above, choosing your preferred Dining Table Design will set the tone of the whole room and if your dining area is part of an open-planned zone, it may even influence the other common spaces. For example, a more contemporary home does well with a modern dining area, whereas country homes will be best complemented by rustic furniture.
Make Sure The Material Fits The Design Style
Just like the overall style of the Dining Table Design, its materials must be chosen carefully, not only to complement that same style but also to serve the needs of the homeowners. Rustic interior design styles usually look best with wooden furniture, whereas more modern styles usually include glass or marble surfaces, and new materials such as concrete are being used in industrial design projects.
Round or Rectangular?
The answer is fairly simple - it depends on the space available and your own needs. Round tables take up less space than rectangular ones while still being able to fit a decent amount of guests, depending on the size you buy. Round tables allow guests to face each other during the meal, making them talk more and be more comfortable overall. On the other hand, rectangular tables take up more room and increase the guest's personal space.
Don't Forget The Decor
The decorations are the perfect touch that will complete your desired Dining Table Design style. According to the table you chose, the chairs, centerpieces and lighting fixtures should complement it and keep the same style. The picture above portrays a rustic-styled table, with a table cloth, a lot of plants, farmhouse-style chairs and a candle as a lighting accent. these decor items are a great match to the weathered wood table, which matches this rustic ambience. For contemporary homes, a chandelier would suit the area best, along with no table cloth and only individuals to place the plates, and an industrial dining table looks its best with nothing at all.
Discover the exclusive and luxury world of PullCast and dive in our amazing and elegant list of decorative and architectural hardware products. They will help you elevate and transform your home decor or your design project into a unique experience! Follow us on Facebook, Pinterest, Twitter, Instagram, Linkedin, and Youtube!