Tips To Creating A Seamless Walk-in Closet Design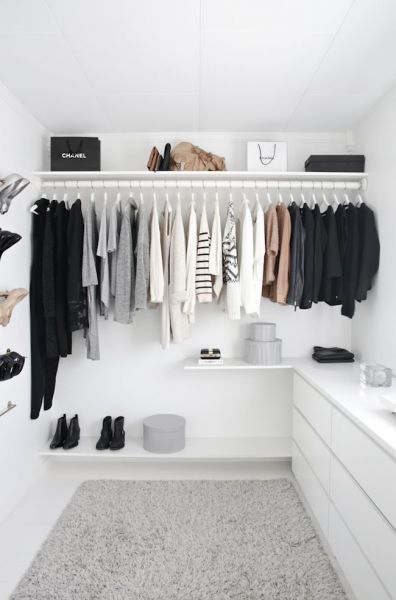 Tips To Creating A Seamless Walk-in Closet Design ⇒  Walk-in closets aren't the most normal home features one can have. Still, if you don't have a walk-in closet, you probably wish you did, and if you do have one you might want to get more ideas on how to decorate, organize or even redesign it completely. Take a look at PullCast's tips for an amazing Walk-in Closet Design, and let the inspiration come to you.
Organization Is Key
Organizing a walk-in closet will make sure you always know where your clothes, shoes and accessories are, but it will also make it presentable and clean for guests. Moreover, with so much storage space, organizing shouldn't be very difficult.
To Sit Or Not To Sit?
Some Walk-in Closet Designs include seating options, others don't. The difference is in the space available, as not every walk-in closet is big enough to place an armchair or ottoman and still allow enough walking room, but also in the preference and habits of the homeowners and the overall style of the closet.
Add A Rug
Rugs are not only great to fill empty spaces, something that happens with walk-in closets, as the only furniture there are storage units and shelving, but they will also protect your clothes if they happen to fall on the ground. Just remember not to step on the rug with shoes too often.
Squeeze In A Vanity
Speaking of storage, including a vanity in your walk-in closet will make it more convenient to get ready in the morning, whether you start by makeup and hair before clothes or the other around. This way, you'll leave your closet completely ready for the day.
Decorate Accordingly
Decorating your closet will instantly upgrade it and make it more stylish and inviting. Start by getting an interesting lighting fixture that should hang in the middle of the room, to provide lighting to the whole area. Then, decorate with some flowers and plants and some miscellaneous items such as books. You can also add a few accessories, such as wallets, sunglasses and perfume bottles as decor items.
Discover the exclusive and luxury world of PullCast and dive in our amazing and elegant list of decorative and architectural hardware products. They will help you elevate and transform your home decor or your design project into a unique experience! Follow us on Facebook, Pinterest, Twitter, Instagram, Linkedin, and Youtube!